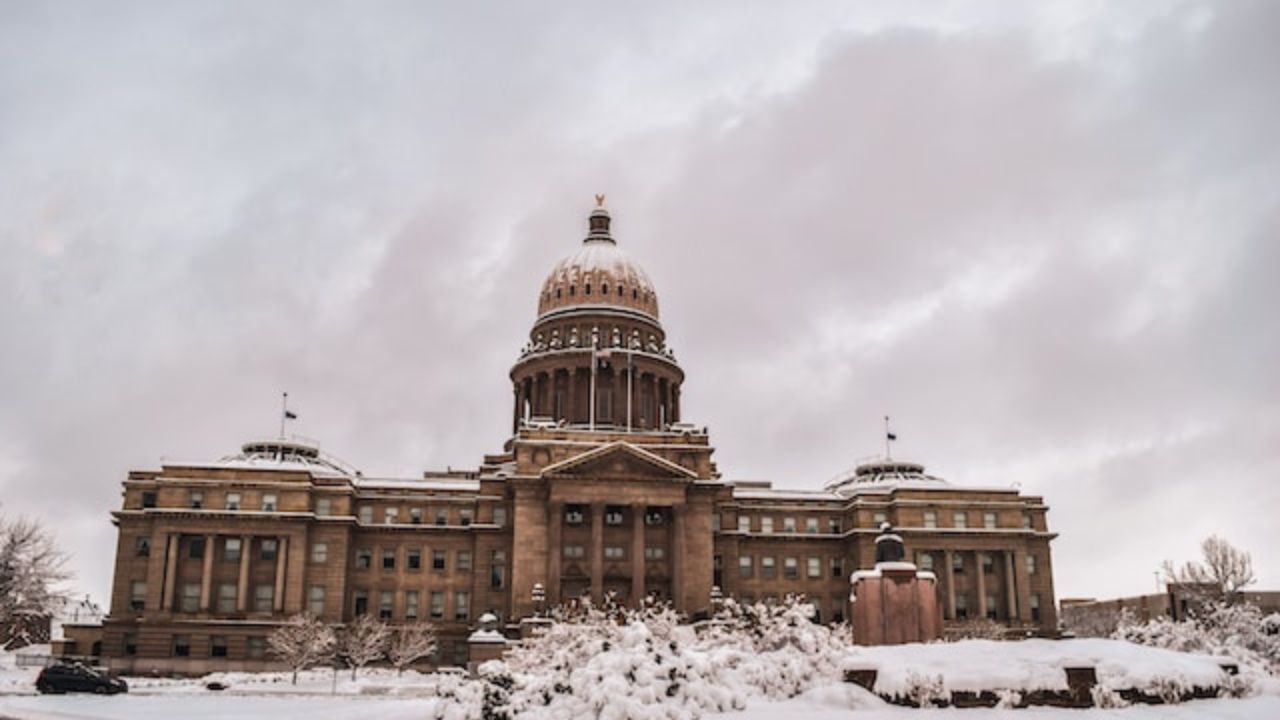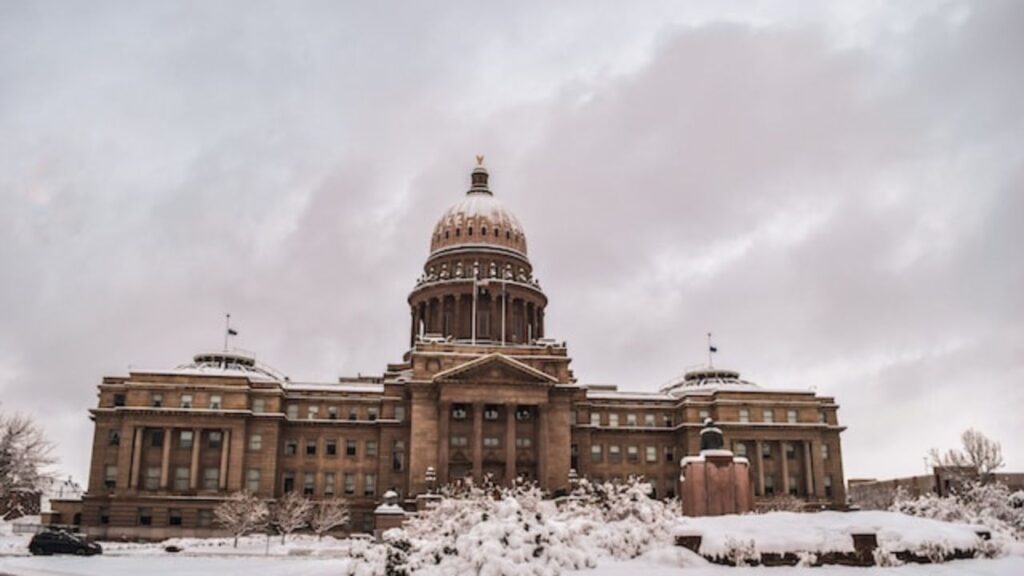 Idaho, considered one of the least-populated states in the US, has a reputation for its vast natural beauty, friendly people, and low crime rate.
With an exceptional track record of security, some of Idaho's cities have emerged as the safest cities in the country.
Using data from crime rates, police reports, and other public records, Here are the Idaho cities with the highest safety levels.
MORE: 10 Pros and Cons of Living in Boise, ID (2023)
Rexburg
If you're looking for a safe place to settle in Idaho, Rexburg should be on your list. This small city in eastern Idaho saw only 0.3 violent crimes and 3.4 property crimes per 1,000 residents last year.
The crime rate in Rexburg is 93% lower than other cities in Idaho. You'll feel secure walking around town or leaving your doors unlocked.
With a population of 36,127, Rexburg has a small-town vibe but enough amenities to keep you comfortable. It's also the gateway to Grand Teton, Yellowstone National Parks, the Big Hole Mountain Ranges, and the Teton River.
Rexburg is a very family-friendly city, home to Brigham Young University-Idaho. The city has lots of parks, playgrounds, and activities for kids. Education is also a high priority, with high-quality schools and opportunities for higher education.
Meridian
Meridian ranks in the 87th percentile for safety, meaning only 13% of cities are safer. Compared to other cities in Idaho, Meridian is safer than 64% and 68% compared to cities across the U.S.
With a population of around 129,000, Meridian has a sparse suburban feel. Most residents own their homes and enjoy the many parks, bars, and coffee shops around town. Low crime rates, especially violent crimes, make Meridian an ideal place to settle down and raise a family.
Middleton
Middleton is one of the safest cities in Idaho. Your chance of being a victim of violent crime here is less than 1 in 1000, and property crime is less than 1 in 200. This beautiful small town outside of Boise has a population of around 11,500 friendly folks and is safer than 71% of all cities and towns in the US.
The overall crime rate in Middleton is 65% lower than the national average. It's a family-friendly neighborhood with some of the top-rated schools in the district. Thanks to the low crime rates and high quality of life, you'll feel at ease raising kids here.
Middleton offers a strong sense of community, due to an active police force and limited through traffic.
Preston
Preston's crime rates are 66% lower than the national average, meaning you can avoid becoming a victim of violence or theft.
Violent crimes like homicide, rape, robbery and assault are 82% less likely to occur in Preston compared to other parts of the country. Property crimes such as burglary, robbery, and motor vehicle theft are also much lower at 61% below the national average.
With its low population of just over 6,000 residents, Preston has a small-town vibe where neighbors look out for one another. Incorporated as a city in 1912, Preston values its history and community.
Hailey
Nestled in the Sawtooth Mountains, the town of Hailey is a natural sanctuary in more ways than one. Not only is it surrounded by rugged peaks and national forestland, but Hailey also has one of the lowest crime rates in Idaho.
With only 571 crimes per 100,000 residents reported yearly, you'll feel secure living or vacationing in this mountain hideaway.
Outdoor recreation abounds in Hailey, from hiking and biking in summer to skiing and snowboarding in winter. The area offers over 200 miles of trails to explore.
Check out Crosstoberfest, Hailey's famous fall bike race and beer festival, if two wheels are more your speed. Catch live music at the Northern Rockies Music Festival or a show at the historic Liberty Theater for indoor entertainment.
Weiser
Weiser, Idaho, is a sanctuary for those seeking refuge from crime. With a population of 6,168, the crime rate in Weiser is 27.75 per 1,000 residents, which is 88% lower than the national average.
Home of the National Oldtime Fiddle Contest and Festival, Weiser welcomes visitors from all over to enjoy live music, dancing, food, and crafts. The family-friendly event is held annually in June.
Surrounded by mountains and rivers, Weiser offers opportunities for outdoor recreation like hiking, biking, fishing, and camping. Check out the Weiser River Trail, a 30-mile paved path that follows the Weiser River, or head to one of the nearby campgrounds in the Payette National Forest.
Shelley
Nestled in the heart of Idaho, Shelley offers a peaceful escape from big-city worries. You'll feel secure raising a family or retiring here with violent and property crime rates well below national averages.
Shelley has a combined violent and property crime rate of just 8 per 1,000 residents. You can rest easy knowing your home and loved ones are safe.
It has a sparse suburban feel with a relaxed hometown vibe. Residents enjoy life's simple pleasures, like visiting the U-Pick Red Barn, shopping at the Farmers Market or grabbing a pint at the Idaho Brewing Company.
Surrounded by natural beauty, Shelley offers opportunities for hiking, biking, fishing and more. Check out the Blackfoot River or visit one of the nearby state parks. If you prefer indoor hobbies, stop by Guns N Gear indoor shooting range.
Moscow
As the home of the University of Idaho, Moscow offers a vibrant and enriching community. This college town has a total area of 6.85 square miles in the picturesque Palouse country. You'll feel secure in Moscow, with violent crimes 90% lower than the national average.
Catch live music at the Lionel Hampton International Jazz Festival, or take in a show at the Hartung Theater. There's always something going on.
With a population of around 26,636, Moscow balances small-town charm with enrichment opportunities. Between the cultural events, outdoor recreation, safety, and amenities, Moscow has something for everyone in the family. This college town in the Palouse is a secure and stimulating place to call home.
Mountain Home
The chance of becoming a victim of violent crime in Mountain Home is only 1 in 281, and crime rates overall are nearly 60% lower than the national average. With a population of around 16,500, this small town is home to agricultural production, dairy farms and family-owned ranches.
Violent offenses like murder, assault, and robbery are rare in Mountain Home. Property crimes such as burglary, robbery, and motor vehicle theft also occur at a lower rate than in most of the U.S.
Mountain Home's economy depends heavily on farming, with potatoes, barley, wheat, corn, sugar beets, and hay as major crops. Cattle ranching and dairying are also prominent. With stunning vistas, a solid agricultural economic base and a safe, small-town feel, Mountain Home offers sanctuary and solitude for those seeking an escape from more populated, fast-paced places. T
Rigby
Nestled in the heart of Idaho, Rigby is one of the safest cities in the Gem State. With a crime rate nearly 60% lower than the national average, Rigby offers a secure sanctuary for families and individuals.
The total crime rate in Rigby is 946.4 per 100,000 people, far below the national rate of 2,362.2 per 100,000.
Rigby has a population of 5,622, with the majority of residents belonging to the Church of Latter-day Saints.
Some of the top places to visit in Rigby are Jefferson County Lake and Farnsworth TV and Pioneer Museum.
Conclusion
While no place is 100% crime-free, these cities come close with low rates of violent and property crimes. If safety and security are top priorities in your relocation decision, you can't go wrong with these Idaho havens.
Peace of mind is priceless, so consider making one of these secure sanctuaries your new home base. The scenic surroundings and outdoor recreation are bonuses. Start packing your bags for a safer, more serene way of life in the Gem State. The open spaces and open arms await you.