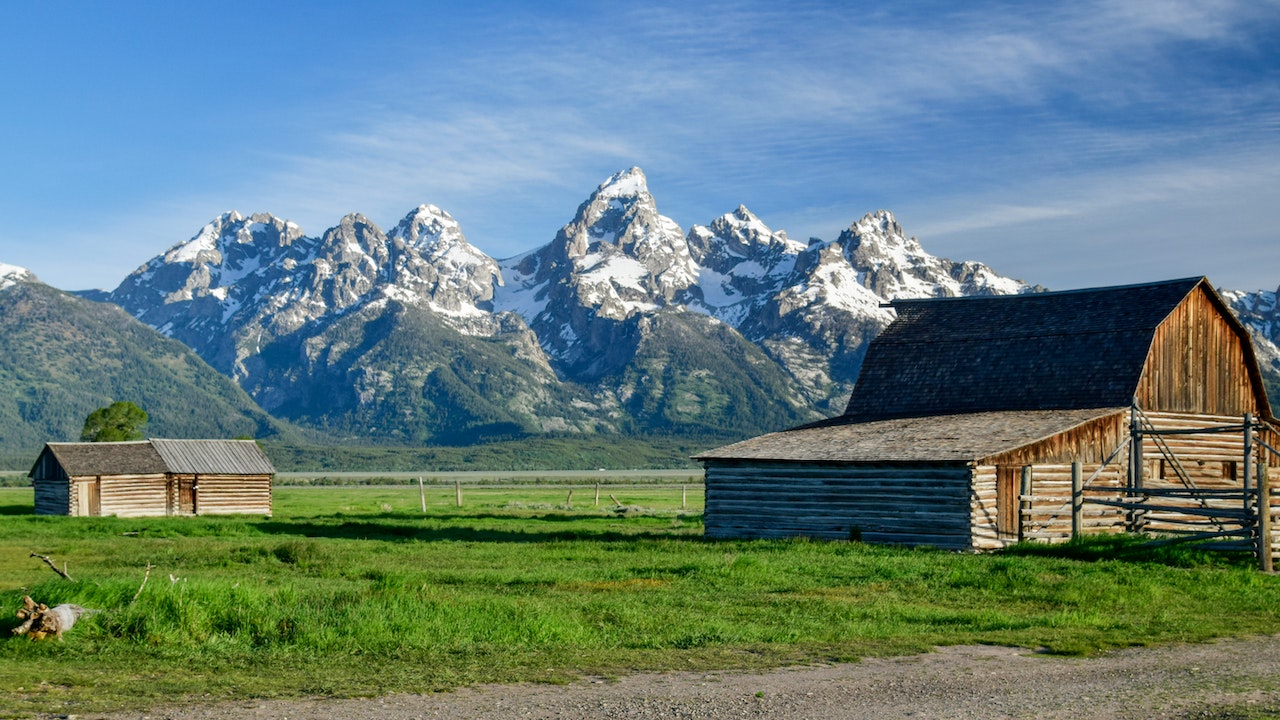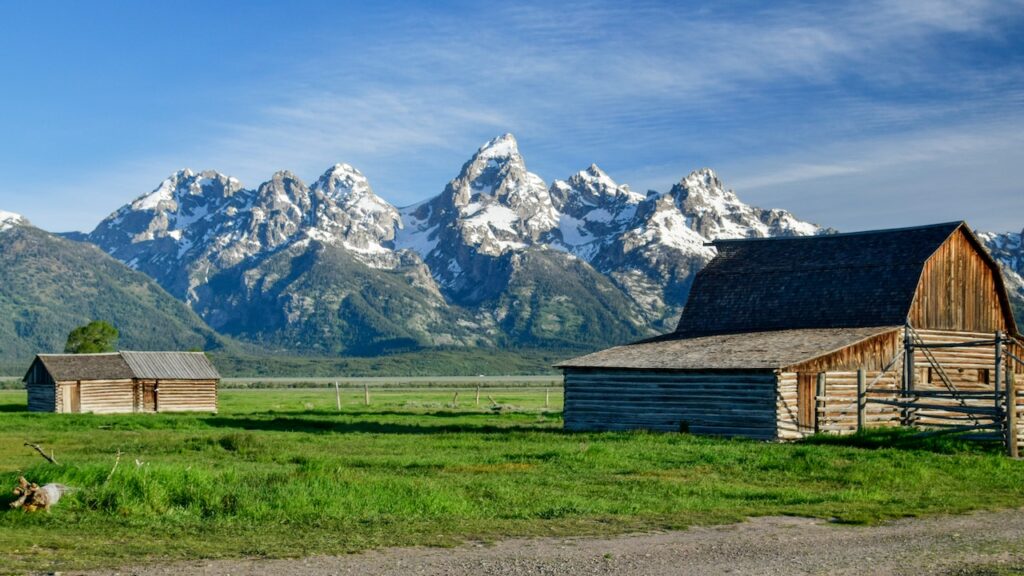 Thinking about making Wyoming your home and wondering where you can sleep easy at night? You're in luck!
From its open plains to towering mountains, Wyoming isn't just a feast for the eyes, it's also home to some super safe cities. Stick around to find out where you can enjoy the best of Wyoming without a worry in the world.
Safest Places To Live In Wyoming
Green River
Kemmerer
Glenrock
Cody
Lander
Afton
Jackson
Evanston
Sheridan
Torrington
Pinedale
Gillette
MORE: 6 Safest Places to Live in Montana
1. Green River
Located in the Southeastern part of the state, Green River qualifies as one of the safest cities to reside in Wyoming. Green River is home to approximately 12K residents and has approximately 33 employees working in law enforcement.
The city is famous for its scenic beauty and many recreational activities offered. Being close to various landscapes, including the Green River and Flaming Gorge National Recreation Area, you can indulge in fishing, boating, and camping.
2. Kemmerer
Having a crime rate 73% below the national average, Kemmerer is another great place to live in Wyoming. Known as the "Gateway to the West," the town inherits an active lifestyle. The streets are laden with entertainment options and shops.
The ample shops in the area make it easy for you to shop the groceries at lower costs. The vast entertainment options further allow you to explore the city's unique culture and lifestyle.
Kemmerer is also famous for its distinct food scene. The restaurants here use traditional recipes, allowing the residents to experience delicious cuisines.
3. Glenrock
Glenrock exhibits a heightened sense of safety and stunning natural views at the foothills of the Rocky Mountains! The crime rate in Glenrock rests 71% below the national average, ensuring a peaceful environment for the residents and newcomers alike.
Glenrock's location is located in the heart of the state and is close to many Wyoming cities. The hospital attitude of the locals further contributes to the serene lifestyle of the city. Glenrock has a welcoming community where residents look out for each other and support local businesses immensely.
Glenrock is also home to various historic buildings and museums, advocating the heritage and prestige of the town. Therefore, if you are looking for a safe place with much to offer, Glenrock hits the spot!
4. Cody
Cody is well-known as a gateway to Yellowstone National Park and is rich in Wild West history. The town has a low crime rate and offers various community programs that focus on maintaining public safety. With excellent schools and family-friendly events, Cody is often considered one of the safest places to live in Wyoming.
5. Lander
Lander is located near the Wind River Range and is a popular spot for hiking, fishing, and outdoor activities. The town has a small but tight-knit community that looks out for each other, contributing to its low crime rates. Local law enforcement is highly engaged with the community, making it a safe option for both families and outdoor enthusiasts.
6. Afton
Afton is best known for its stunning natural features like the Salt River Range and Bridger-Teton National Forest. The town has a very low crime rate, making it a popular choice for families and retirees who are looking for a peaceful and safe environment. The community is active in local governance, adding an extra layer of safety and community support.
7. Jackson
Jackson is perhaps most famous for its luxurious ski resorts and proximity to national parks. Aside from being a tourist hotspot, Jackson offers a safe living environment. The town has numerous neighborhood watch programs and a responsive police force, which contributes to its low crime statistics. Schools in Jackson are well-rated, adding to its reputation as a safe place for families.
8. Evanston
Evanston is situated near the southwestern border of Wyoming and offers a unique blend of small-town living with the amenities of a larger city. The local police force is community-oriented, and crime rates are generally low. Known for its good schools and recreational activities, Evanston is an excellent choice for families looking for safety and quality of life.
9. Sheridan
Located near the Bighorn Mountains, Sheridan offers a tranquil environment rich in natural beauty. The town prides itself on its low crime rates, thanks to a proactive police department and engaged community members. With excellent schools and various cultural events, Sheridan stands out as one of the safest and most family-friendly cities in Wyoming.
10. Torrington
Torrington is a small agricultural town that has a strong sense of community. Its low crime rate is partly due to the collaborative efforts between law enforcement and local residents. The town also offers good schools and a variety of family-friendly events, making it a secure and welcoming place to live.
11. Pinedale
Pinedale is known for its breathtaking natural landscapes, including access to nearby lakes and the Wind River Range. The town has an impressively low crime rate and offers a variety of outdoor activities that keep its residents active and engaged. Community policing and neighborhood watches are common here, contributing to the overall safety.
12. Gillette
Located in northeastern Wyoming, Gillette is often referred to as the "Energy Capital of the Nation" due to its rich resources. Despite its industrial character, the city has a low crime rate and offers a stable environment for its residents. The community and local police work hand-in-hand to maintain a high level of safety, making it an attractive place for families and professionals alike.
More From Dollar Sanity:
7 Cheapest States To Buy Farmland
5 Sites Like Going (Scott's Cheap Flights) To Find Cheap Air Fares
6 Online Businesses That Made Made Me Over $100,000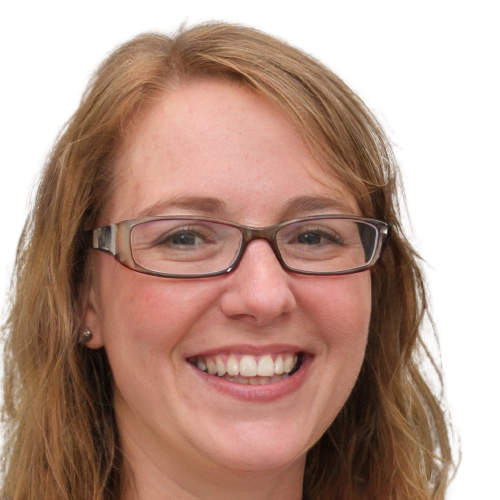 Hi, I'm Ashley a freelance writer who's passionate about personal finance. Ever since I was young, I've been fascinated by the power of money and how it can shape our lives. I've spent years learning everything I can about budgeting, saving, investing and retirement planning. So if you are looking for tips, advice, or just a little bit of inspiration to help you on your financial journey, you have come to the right place. I am always here to help, and I am excited to share my passion for personal finance with you.