Looking to buy affordable farmland in the US?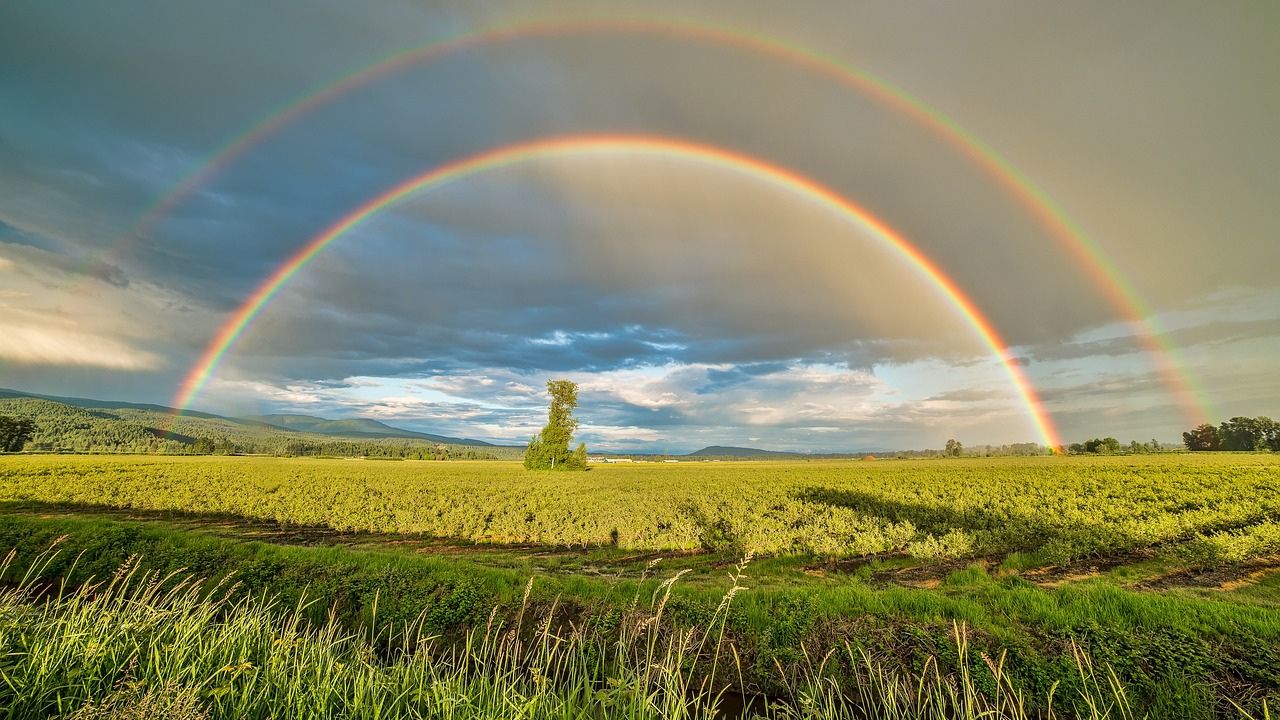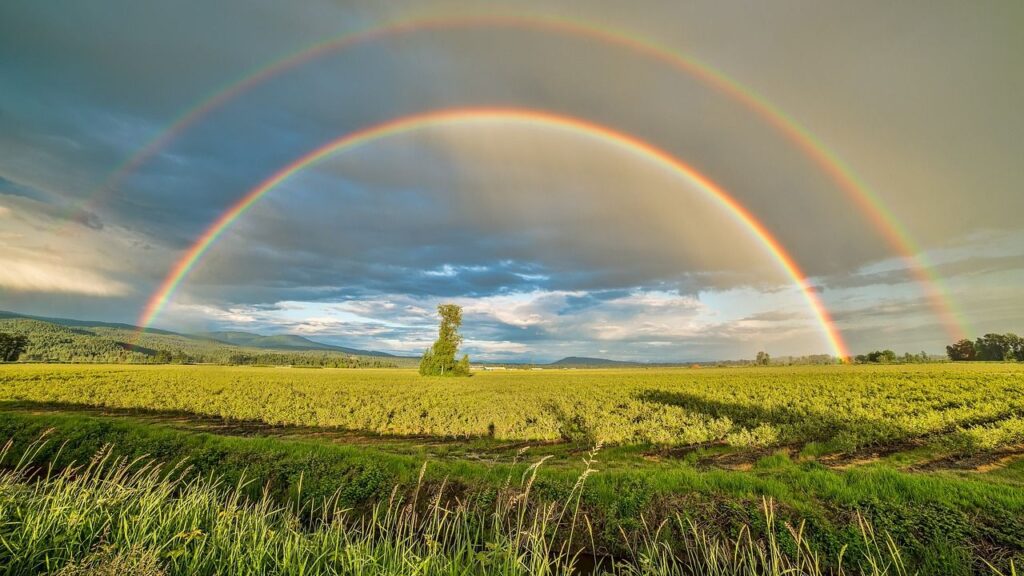 Farmland prices across the United States have been on the rise, making it challenging for aspiring farmers or investors to find affordable options. However, if you're working with a budget, there's still hope.
Check out our comprehensive list of the ten cheapest states to buy farmland in the US in 2023 and discover where you can sow the seeds of your future without breaking the bank.
Oklahoma
Farmland prices in Oklahoma have risen by an average of 6.1% per year over the last 20 years, showing it's a solid investment.
The average price is just $1,870 per acre, while some acres can go for as little as $500 per acre, depending on the soil quality and what's included.
The low cost per acre and abundance of open space in Oklahoma allows farm owners to purchase more land for less. 
Oklahoma's rural communities and infrastructure are well-established, with a strong focus on wheat, cattle, and other livestock production.
If you're looking to buy an existing farm or ranch in Oklahoma, you may find a good deal from older farmers and ranchers looking to retire and pass on their land.
Some provide owner financing or rent-to-own options to help new farmers get started.
Montana
With nearly 300,000 acres of farmland for sale and prices under $2,000 per acre, Big Sky Country offers plenty of elbow room for new farmers.
Montana produces a wide range of commodities, especially wheat and beef. It's a national leader in organic wheat, dry peas, lentils, and flax.
The state's farmers and ranchers utilize sustainable practices to work in harmony with the natural environment.
The cost of living in Montana is well below the national average, so your dollar will go further. Even Billings, its largest city, is a very affordable place to live.
Property taxes are also lower than average. According to recent estimates, farmland sells for $1,030 per acre in Montana, less than half the national average.
Montana's average cropland lease rate is $31 per acre, while average cash rent for irrigated cropland in Montana us $104.00 per acre.
Montana offers incentives for agricultural businesses, including tax credits and exemptions for certain farm equipment and renewable energy investments.
They have programs supporting local food production, organic certification, and beginning farmer training.
North Dakota
Just like Fargo is the perfect city to settle down and raise kids, North Dakota could be the ideal state if you're looking to buy affordable farmland and sow seeds.
With farm real estate values averaging just over 2,320 per acre in 2023, up 13% per acre from last year., ND ranks as one of the most budget-friendly states for agricultural property.
Almost 90% of ND's land is used for farming and ranching, supported by well-developed infrastructure.
ND's stable economy and business-friendly policies also make it an attractive state for new farmers.
ND's diverse and emerging crops mean opportunities for high returns.
In addition to traditional grains and livestock, the state is becoming a hotbed for industrial hemp, hops, fava beans, and carinata. Farming in ND can be very profitable with the ability to diversify and add value.
Home to over 33,000 farms and ranches, ND's agricultural roots run deep.
Nearly every resident is connected in some way to farming or ranching. This tight-knit community will welcome and support you as a new farmer.
Livestock, especially cattle, also plays an important role in ND's farm economy. With more cattle than people, ND ranks high in beef production.
As a new farmer, you'll have the chance to get involved in this thriving industry.
Wyoming
Wyoming could be a great state for you to consider purchasing farmland. Land and taxes here are very affordable.
Farmland rental rates per acre in Wyoming have risen from an average of $54 per acre in 2009 to $50 per acre in 2019, which is still lower than most other states.
Prices for farmland real estate in Wyoming increased only 14.33% from 2020 to 2023, to $860 an acre. This is a fraction of the cost in states like Iowa or Illinois.
The state also offers low property and no state income taxes, allowing you to keep more of your hard-earned money.
Over 11,000 farms produce goods across Wyoming's 30 million acres of farmland.
Hay for livestock makes up much of the crops, but wheat, oats, barley, and corn are also grown. These grains are Wyoming's most valuable farm exports.
Texas
The price of farmland per acre in Texas has steadily risen over the last 20 years but remains lower than most other states.
Texas leads the nation in farms and ranches, with over 248,000 covering 127 million acres. This abundance of agricultural land helps keep costs lower.
Texas's average price per acre of rural land was just over $5,000 in 2023. For the budget-conscious farmer, Texas can't be beat.
In fact, there are even programs where you can get paid to move to the state of Texas, adding another layer of financial incentive.
The state's primary crops – cotton, corn, sorghum, rice, and wheat, mean good opportunities for crop diversification.
Texas has long been a leader in national agricultural production, especially beef cattle. It's no wonder Texas has earned the nickname "the Mecca of agriculture."
With its massive size, Texas offers plenty of room for expansion. There are many areas still open and undeveloped, especially farther west. That's the main reason why Presidio County, Texas, is the cheapest place to buy land in the US.
The state has a variety of terrain, from the forests of the east to the deserts of the west, so you can find land suitable for raising just about any kind of livestock or crop.
The low business costs in Texas, with low taxes and limited government regulation, create an inviting environment for farmers and ranchers.
The state actively works to support agricultural industries and promote their success. If you're also considering safety factors for your family while looking for farmland, be sure to check out our guide on the safest cities to live in Texas.
Kansas
Kansas has an average price of farm real estate at $2,630 per acre, up 25% from the previous year, making it an attractive option for aspiring farmers or investors.
Kansas is a leader in wheat, sorghum grain, and beef production. The dairy industry is rapidly growing, along with other animal agriculture sectors.
Major agricultural exports include beef, wheat, soybeans, and corn. Agriculture contributes over 40% of the total Kansas economy.
Kansas has the most prairie soil acres of any state. Harney Silt Loam is ideal, with rich, dark prairie soil qualities. This nutrient-dense land is perfect for cultivating crops or raising livestock.
The state's central U.S. location provides easy access to transport goods to major cities like Denver, Omaha, and Oklahoma City.
Major highways, railways, and the Kansas City International Airport simplify the distribution of products nationwide and overseas.
While the state's agriculture depends on the High Plains Aquifer for irrigation, Kansas encourages sustainable farming practices and water conservation.
Farmers benefit from multiple state and federal programs supporting soil health, water quality, and renewable energy.
Btw, If you are interested in living in heavily rural areas, you can even get land free of charge in Kansas.
South Dakota
With an average price of only $2,920 per acre in 2023, up 12% from 2022, South Dakota farmland is a bargain.
Over the last 20 years, farmland values in South Dakota have increased an average of 9.7% each year, showing its stability and growth potential as an investment.
Corn and soybeans are the major crops in South Dakota. Farmers also grow wheat, sunflowers, alfalfa, and vegetables.
Cattle ranching is a big business in South Dakota. Ranchers raise beef cattle, dairy cattle, pigs, chickens, turkeys, and sheep.
The state's agriculture economy is strong and diverse. In addition to crop farming and ranching, South Dakota has food processing plants, ethanol refineries, and other agribusinesses.
South Dakota has no state income, estate, or inheritance tax. Property taxes are also low compared to other states.
The overall cost of living in South Dakota is well below the national average, especially for housing and healthcare. Even its largest city, Sioux Falls, is a very affordable place to raise a family compared to cities of similar size.
For farmers and ranchers, lower costs mean higher profit margins and a lower barrier to getting started.
Between the bargain farmland prices, strong ag economy, and low cost of living, South Dakota is an appealing place for anyone looking to buy or start a farm or ranch.
The state offers opportunities for beginning farmers to get into agriculture or for established farmers to expand their operations at an affordable price. 
Final Thoughts
While the United States is often considered an expensive country, there are still states that offer reasonably priced farmland.
Specifically, Oklahoma, Wyoming, South Dakota, Montana, North Dakota, and Texas have ample land at more affordable rates.
These states not only have lower land prices but also offer incentives like tax credits, developed infrastructure, and established agricultural communities.