Are you looking to relocate to the Midwest and are wondering what are the best places to live in Iowa with a family?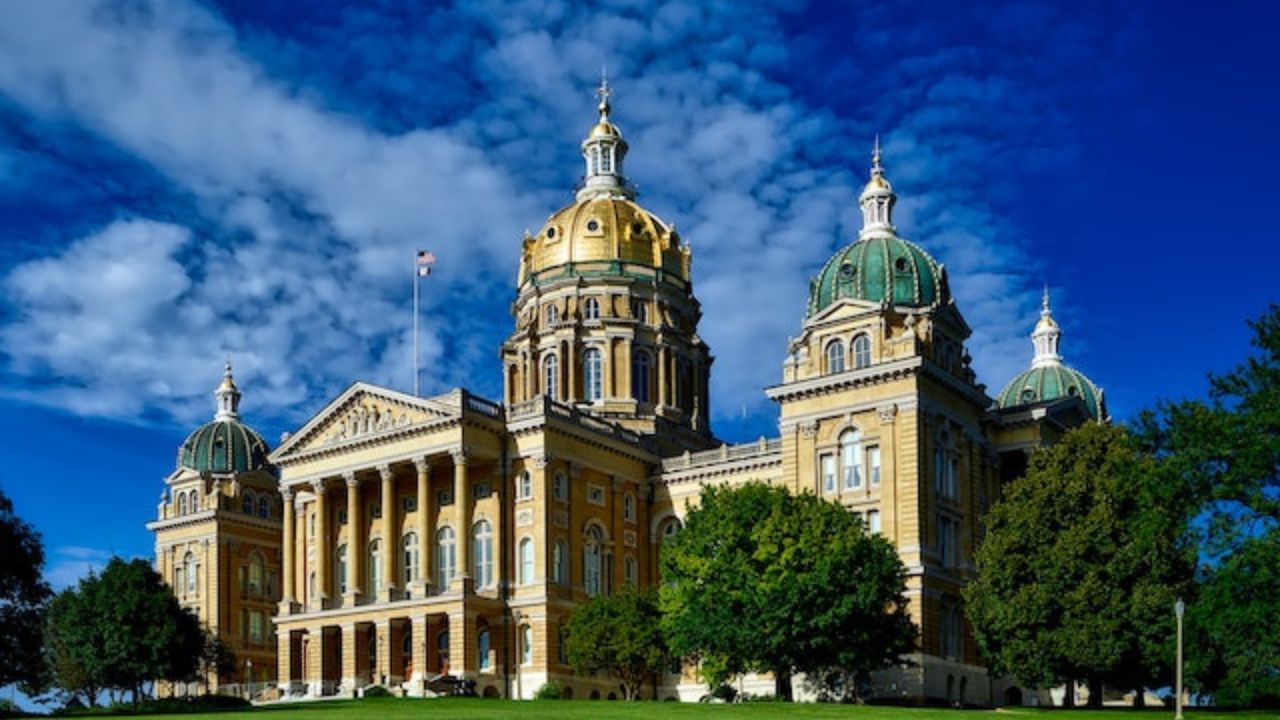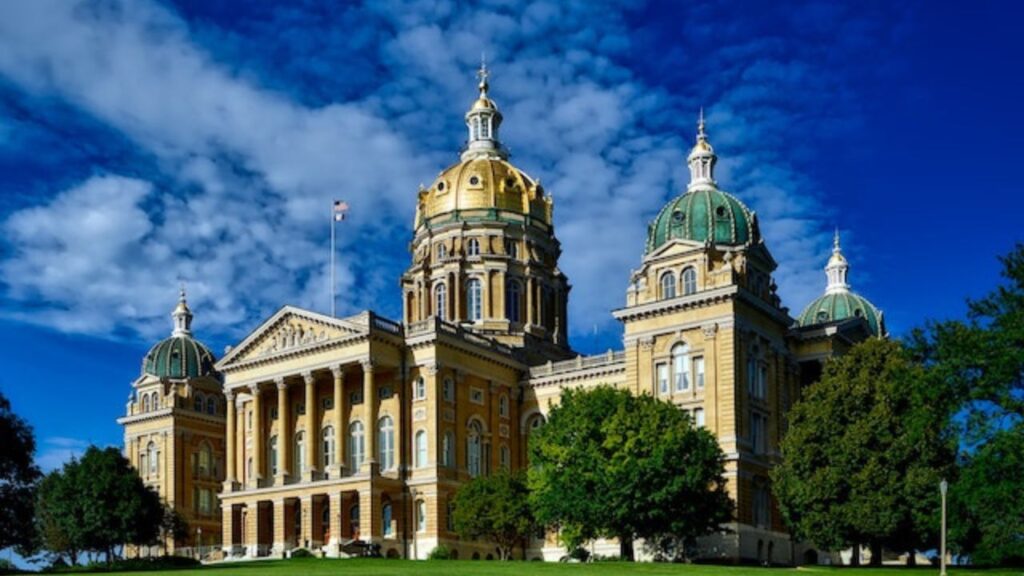 Here are some of the top communities to take a look at when considering a move to Iowa.
The pandemic, soaring costs of living and many other happenings in the world have caused many families to rethink where they live.
With telecommuting and work f rom home, living in a major city is no longer a job requirement for many.
As a result, many individuals and families are starting to consider finding new communities to call their own.
If a wide open state with lots to offer is on your wish list, Iowa might be on your list for consideration.
Filled with rolling hills, scenic river valleys and majestic cliffs, this Midwest state nestled in the country's heartland offers affordable living, safety and lots of outdoor activities.
Best places To Raise a family in Iowa
Thinking about making Iowa your new home? Here are some of the top family-friendly towns to consider.
Des Moines
Grimes
Iowa City
Ames
Le Claire
Davenport
Mason City
Des Moines, Iowa
The Hawkeye state's capital offers city living without the heavy traffic or population of larger areas.
Des Moines is regularly top-ranked in the Best Places to Live in the U.S. for Families as well as the Most Affordable Places to Live in the U.S.
With the state's largest school district, Des Moines features magnet schools and programs specifically targeted towards the arts, STEM and programs for the gifted.
Their Central Campus allows students to explore a variety of career opportunities while still in high school.
Filled with arts and cultural opportunities galore, residents find no shortage of things to do. Broadway shows and major concerts come to the city regularly.
The city offers an AZA accredited zoo, museums, and show venues all within a few minute drive.
Home to the annual Iowa State Fair that offers 10 days of Midwestern food, fun and entertainment, Des Moines draws visitors from around the state and across the country.
The fair draws in over a million visitors annually and is a must attend for anyone living in the area.
Grimes, iowa
Located just outside of Des Moines, Grimes is a rapidly growing small town that is just minutes from the state's capital city.
The town is perhaps best known for its sweet corn sold from yellow and green tented trucks in the summer month.
Grimes has become a popular destination and bedroom community with a new library, competitive soccer tournament fields and splash pad all coming in 2023.
Retail and restaurant additions continue to arrive regularly to accommodate the city's rapidly growing population.
Grimes shares a school district with nearby Dallas Center. The joint school district offers high-tech classrooms, laptops for student use and small class sizes that appeal to families.
Iowa City, Iowa
Home to the University of Iowa, this university town offers many opportunities for families as well as college students.
Consistently ranked as a top city to live in as well as an excellent city for entrepreneurs, Iowa City is a busy hub for all types of businesses.
In addition to the university itself, Iowa City is home to a large and renowned university hospital that offers life-saving treatment to many.
A popular Hawkeye tradition during home football games includes fans waving to the children in the hospital while they watch from windows.
Residents and visitors will also be able to enjoy premiere shopping in Coralville and German food, culture and ambiance in the nearby Amana Colonies.
Ames, Iowa
Another university town, Ames is home to Iowa State University and has been ranked as the #1 Best College Town in America.
Ames has also been ranked number 2 for the Best Cities for Working Parents citing short commutes and shorter working hours.
A short drive from Des Moines, this college centered city offers families affordable housing and lots of employment opportunities.
Entertainment and cultural opportunities are plentiful, and there is lots to do in this Iowa community.
Le Claire, Iowa
Known as the Ice Cream Capital of the World, this small Iowa community is also highly ranked as a best place to live in Iowa.
Home to Blue Bunny Ice Cream, the town features an old style ice cream parlor and visitor center and also hosts annual Ice Cream Days which draws fans of the frozen treat from far and wide.
Davenport, Iowa
One of the four "Quad Cities" that spread between Iowa and Illinois, Davenport is a scenic river community on the banks of the Mississippi River.
Known well for thriving jazz and blues festivals, this community is a popular stop with travelers driving across the Midwest.
River boats can be spotted making trips and casinos are available for those looking for an evening out.
Minor league baseball, outdoor recreation at the city's many parks, as well as walking and biking the many trails in the area are popular past times.
Mason City, Iowa
Located on the northern edge of the state, this small town community has much to offer in culture, architecture and outdoor activities.
Ranked by Condé Nast Traveler as one of The World's 20 Best Cities for Architecture Lovers.
Featuring several buildings designed by famed architect Frank Lloyd Wright, fans will delight in taking in these treasures located throughout Mason City as well as the tours that are available.
Residents and visitors alike can also take advantage of significant outdoor activities and art displays throughout the community.
Relocating to Iowa
When you are looking for the best places to live in Iowa with a family, the good news is that there are lots of communities to choose from.
While this article highlights a few top cities, overall new residents will find most Iowa towns are welcoming and family-friendly.
With a low cost of living and ample job opportunities, Iowa is a popular choice for families looking to relocate. Housing costs are lower that the national norms. Home ownership is possible, even on a middle class income.
Are you wondering where are the safest places to live in Iowa? Don't miss my post here.
More From Dollar Sanity:
8 Pros And Cons Of Living In Sioux City, Iowa
10 Cheapest Places To Buy Land In The US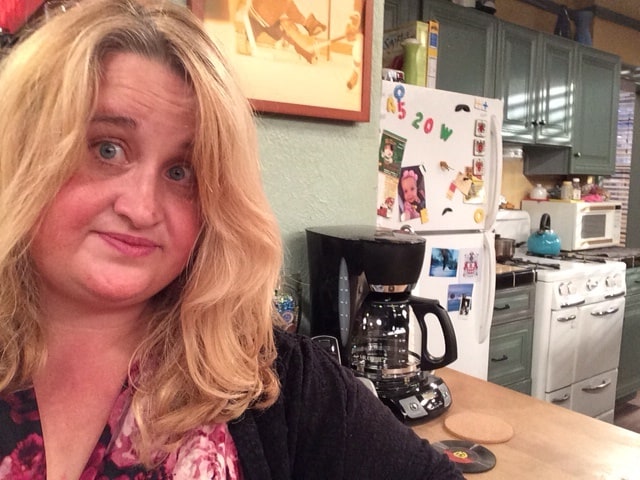 Kim Ritter is a frugal living expert, blogger and mom of two from small-town Iowa. What began as an effort to help her family save a few dollars a month has now transformed into a full-time passion to help other parents money. Visit her online at twokidsandacoupon.com and follow her on Twitter at @2kidsandacoupon for more ways your family can have fun on a budget.