Are you considering a move to Georgia? Georgia is known for its high real estate prices, but there are also plenty of more affordable cities and towns in the state.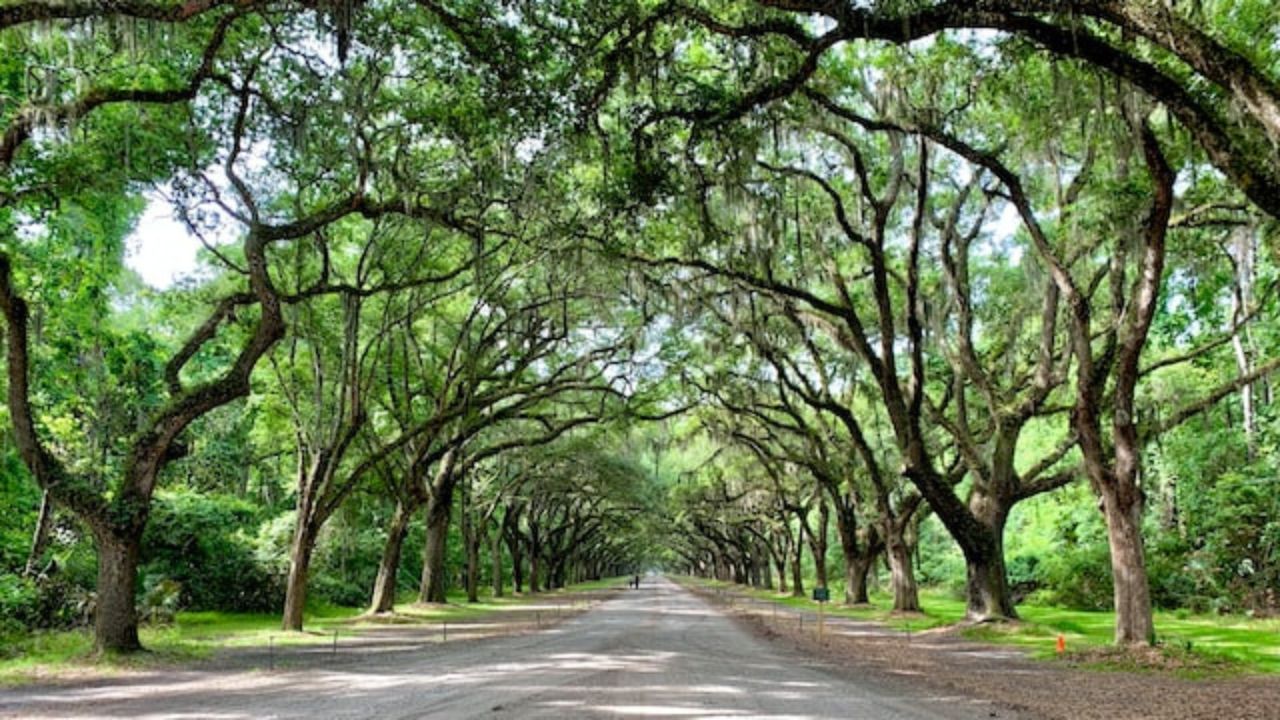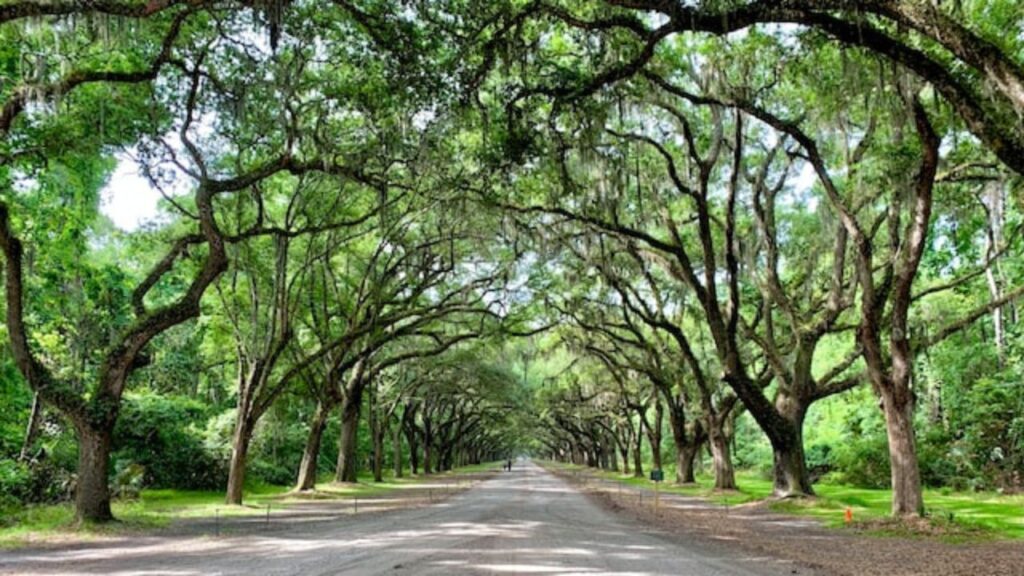 Many cities and towns in Georgia are safe and provide excellent quality of life a low cost of living and a broad choice of facilities. This is in contrast to the fact that other regions in Georgia may be rather pricey.
Here's a closer look at some of the areas in Georgia that are known for having some of the lowest housing costs.
Cheapest Places in Georgia
Valdosta
Valdosta is a city in southern Georgia with a cheap cost of living and a wide variety of facilities available to its citizens.
Valdosta is a small city and Valdosta is a town that is close-knit and creates an ambiance that is pleasant and kind despite having a population of little over 56,000 people.
The city boasts a low cost of living. People in Valdosta usually make $25 an hour and with the average property price being just over $115,000 and a comparatively low cost of living making it an excellent choice for those seeking ways to save money.
Because Valdosta is home to a variety of parks, golf courses, and shopping complexes it is an excellent location to call home for those who like spending time in the great outdoors as well as going shopping.
Warner Robins
Warner Robins is a city in central Georgia with a little more than 72,000 people. Warner Robins is considered to be a mid-sized city.
The city has a cheap cost of living, with the typical house price being only a hair over $150,000. It is home to several military sites, including Robins Air Force Base. Residents of Warner Robins have access to a wide variety of attractions, including parks retail complexes, and a thriving arts scene.
As a result, Warner Robins is an excellent location to call home for those who take pleasure in both the arts and the great outdoors.
Read: 10 Cheapest Places To Live In Mississippi
Albany
Albany, Georgia, is home to little more than 77,000 people. Albany, in the state's south, is a typical-sized city.
With a median household income of slightly below $50,000 a year and a median home price of just over $135,000, this city is an attractive option for those looking for a low cost of living and a wide range of amenities, such as parks, shopping centers, and a great arts community.
There is also a low crime rate in the city. Albany is a great place to live for anyone interested in history and the arts because of its historical structures.
See: How Much House Can I Afford with $50k Salary?
Macon
Macon, Georgia, with 153,000 inhabitants is a mid-sized city.
The city has parks, and a excellent cultural scene and the average property price is slightly over $140,000 and the median household income sits at $40,000 per year. Crime is minimal in the city.
Macon is a wonderful place to live for history and art buffs since it has many museums, theaters, and historical landmarks.
Statesboro
Located in southern Georgia, Statesboro is home to over 30,000 people. Statesboro is a small city by American standards.
The city has a low cost of living, with an average home price of just over $150,000, parks, shopping centers, and a thriving cultural scene. There is also truly little crime in this city.
Statesboro is a great place to live if you have a passion for the past and the arts since it is home to many museums & historical structures.
See: 9 Pros and Cons of Living In Myrtle Beach
What are the cheapest places to live in Georgia according to Reddit?
One great way to find affordable places to live see what Georgians have to say about the cheapest towns and cities.
Here are some other opinions about cheap Georgia places on Reddit and why people consider them affordable:
VonSpyder says: Cheap and close (to Atlanta): Douglasville, East Point, College Park, Riverdale Close and safeish: Marietta, Austell, Kennesaw, Woodstock, Hiram, Roswell, Buckhead, Newnan, Peachtree city Cheap and safeish: Acworth, Dallas, Cumming, Ballground, Union City.
Move to Barrow County. An hr from Atlanta and it's affordable to live – victhetrick234 added.
kft1609 says: Peachtree City is an excellent choice. But maybe a bit more expensive than you might want, I'm not sure about rental prices.
CaneloCoffee21 says: If you want to stay in city area, with some decent employment opportunities, you got: Warner Robins, Macon, Perry, Bonaire, and of course more cities. Just all depends on flexibility. You may have to look on sites like Craigslist, to see if a homeowner is renting rooms (if seeking for yourself).
Athens, being a college town is a wonderful place to live and has better apartment prices than most cities in North Georgia. – HallGardenDiva concluded.
As you can see, unsurprisingly the more you go outside the metro Atlanta, the cheaper it gets.
Benefits of Living in Cheapest Places in Georgia
Affordability: One of the most significant benefits of living in the cheapest places in Georgia is affordability. The cost of living in these areas is much lower than in other cities in the state, making it easier for people to live comfortably within their budget. This is especially beneficial for people on a tight budget, retirees, or those just starting in their careers.
A Sense of Community: In the cheaper places of Georgia, there is a strong sense of community. People are friendly, welcoming, and always willing to help their neighbors. The small-town atmosphere fosters close relationships and a sense of belonging, making it a great place to raise a family or to live a simple and content life.
Access to Nature: Many of the cheapest places in Georgia are surrounded by stunning natural beauty. This gives residents access to outdoor recreational activities like hiking, fishing, and camping. People can escape the hustle and bustle of city life and enjoy the peace and tranquility of nature.
Lower Crime Rates: Crime rates in the cheapest places in Georgia are generally lower compared to more urban areas. This provides residents with a greater sense of security and peace of mind. It's also an excellent place for families to raise children, as they can grow up in a safe and secure environment.
Cultural Opportunities: Despite being relatively small, the cheapest places in Georgia still have plenty of cultural opportunities. Local arts and cultural organizations often host events and exhibitions, giving residents a rich cultural experience.
Also, the proximity to major cities like Atlanta, Savannah, and Augusta means that residents can easily enjoy the benefits of city life while maintaining a more relaxed and affordable lifestyle.
Downsides of Living in Cheapest Places in Georgia
Limited Economic Opportunities: Towns like these often have limited job opportunities, making it difficult for residents to find well-paying jobs. This can lead to financial struggles, making it difficult for people to make ends meet and achieve financial stability.
Lack of Amenities: There is a shortage of amenities such as grocery stores, shopping centers, and entertainment options. This lack of amenities can make it difficult for residents to access necessities and lead to a lack of community.
Poor Infrastructure: The infrastructure in many of these places may be outdated and need repair. This can lead to problems with transportation, such as poor road conditions and limited public transportation options, making it difficult for residents to get around.
Limited Healthcare Options: There may be limited healthcare options, making it difficult for residents to access necessary medical services. This can be particularly problematic for those with chronic health conditions or disabilities.
Education Challenges: The education systems in these towns may be underfunded, leading to poor-quality schools and limited educational opportunities. This can make it difficult for children to receive a good education and can impact their prospects.
Conclusion
Georgia has several affordable cities and villages with good quality of life, low costs, and many facilities.
Georgia has several tiny, tight-knit communities and mid-sized cities with lively artistic scenes. Before picking the cheapest location to live in Georgia, evaluate your requirements and budget, and investigate other places.
More From Dollar Sanity:
11 Pros And Cons Of Living In Sandy Springs
7 Safest Neighborhoods In Atlanta
12 Pros And Cons Of Living In Savannah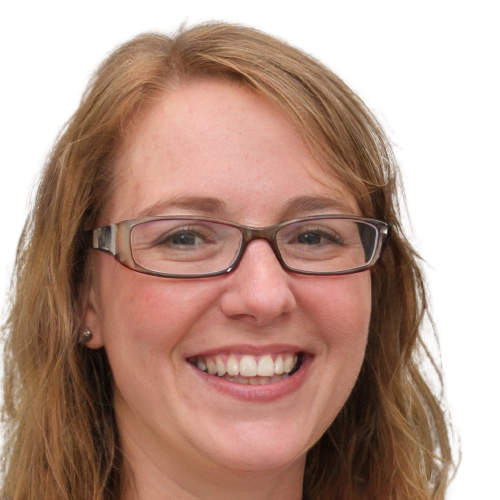 Hi, I'm Ashley a freelance writer who's passionate about personal finance. Ever since I was young, I've been fascinated by the power of money and how it can shape our lives. I've spent years learning everything I can about budgeting, saving, investing and retirement planning. So if you are looking for tips, advice, or just a little bit of inspiration to help you on your financial journey, you have come to the right place. I am always here to help, and I am excited to share my passion for personal finance with you.