South Carolina is a state full of destinations with mystical views. One such city is Myrtle Beach.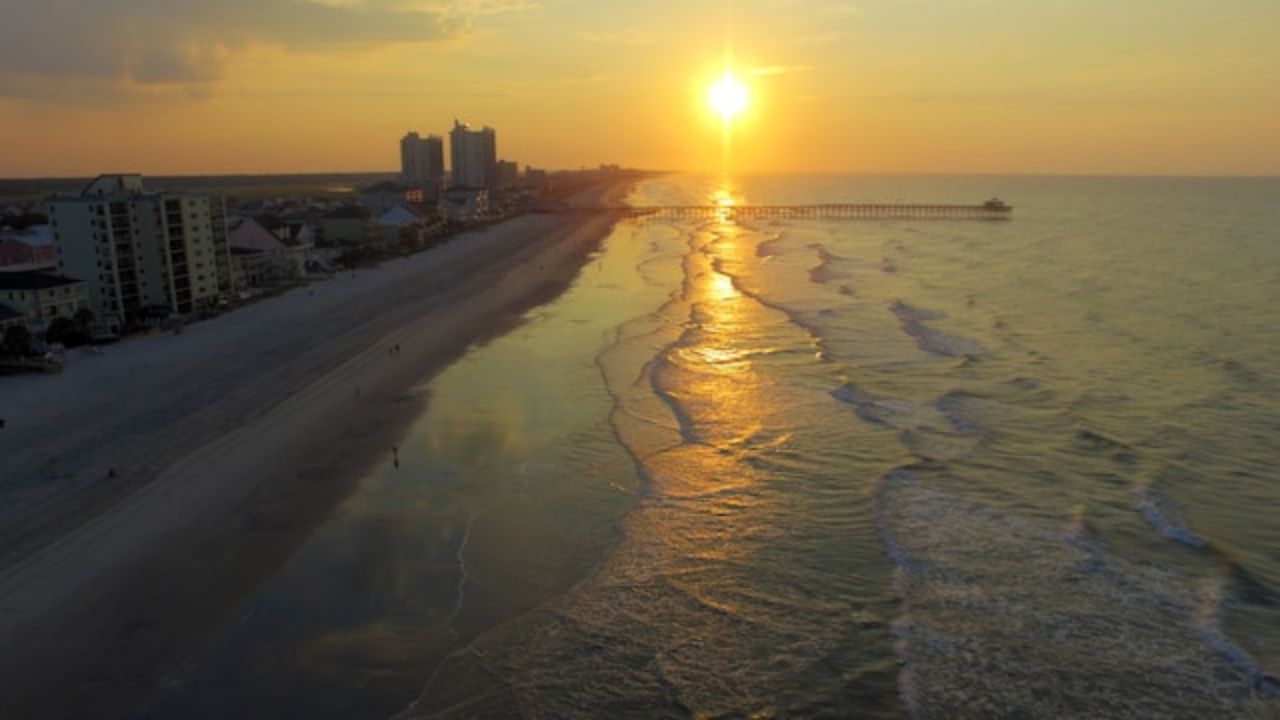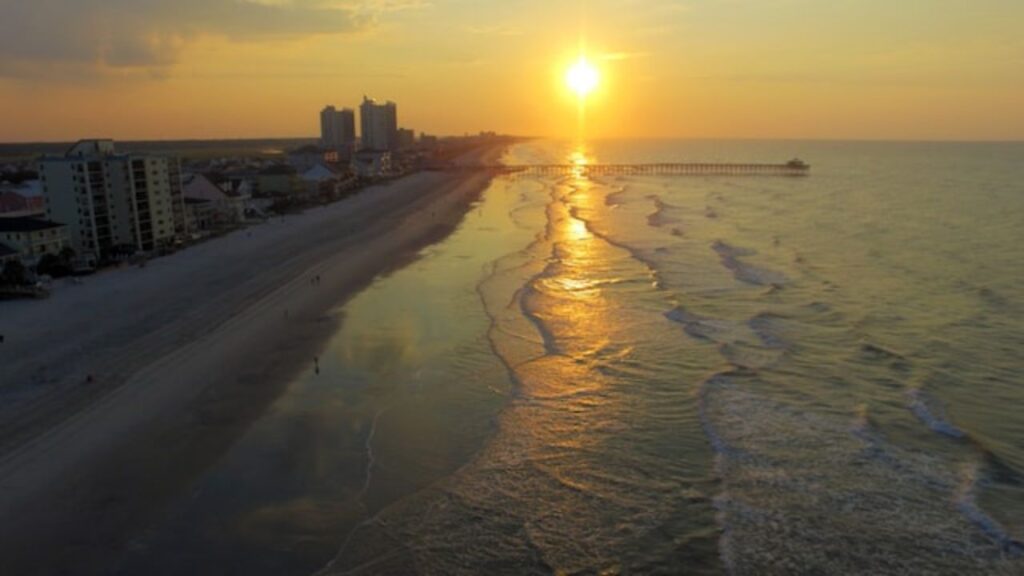 Myrtle Beach has become an eye candy to people worldwide for its picturesque views, buzzing nightlife, and captivating attractions.
All the fun that Myrtle Beach has to offer often makes a person think about the idea of moving and settling down there.
But, is Myrtle Beach a good place to live? Read on to learn about the pros and cons of living in Myrtle Beach and decide if Myrtle Beach is a good move for you.
So, let us begin.
Read: 10 Best Neighborhoods To Live In Tampa, FL
Is Myrtle Beach, SC A Good Place To Live?
Situated along South Carolina's coastline, Myrtle Beach is just a stone's throw from the shimmering Atlantic Ocean.
With a population that swells during vacation seasons, Myrtle Beach is a part of Horry County and is known for its bustling boardwalk and sandy beaches.
The city radiates a vacation-like vibe year-round, with a plethora of entertainment options and outdoor activities.
Whether you're chasing a dream job or seeking a serene place to retire, Myrtle Beach has its charm.
However, with its famed attractions comes a surge of tourists, especially during the summer.
This influx can lead to crowded streets and longer wait times at local hotspots. And like many coastal areas, it grapples with its own challenges, like the humid weather that might not be everyone's cup of tea.
Now, having highlighted the general ambiance, let's explore deeper into the perks and pitfalls of residing in Myrtle Beach.
We'll begin by looking at what makes Myrtle Beach special for its residents.
Pros of Living in Myrtle Beach
A Paradise for Beach Lovers
If you've always dreamed of living a beach lifestyle, Myrtle Beach offers the opportunity to make that dream a reality.
Owning a home in Myrtle Beach grants you the freedom to enjoy leisurely walks along the beach at your convenience and transform your weekends into beach getaways.
Myrtle Beach is loaded with beaches extending to 60 miles. The long-covered area with beaches ensures that visitors can enjoy the shorelines even when tourist traffic is at its highest.
However, you will need to steer clear of the regions where major resorts are built.
According to EZ Home Search, the best areas to live in Myrtle Beach include:
North Myrtle Beach
Carolina Forest
Surfside Beach
Enjoy an Active Lifestyle
Myrtle Beach is full of cheap outdoor activities that prove enough to keep a person active and healthy.
The city is full of tourist attractions, shopping centers, and countless restaurants to dine in!
Myrtle Beach residents seem satisfied with their beachy lifestyle and the activities that come with it. You can golf, ride bikes on the beach, or take a yoga class!
According to TripAdvisor, here are some of the best things to do in Myrtle Beach:
Broadway at the Beach
Ripley's Aquarium of Myrtle Beach
Myrtle Beach Skywheel
Rich in Job Opportunities
Whenever you think about moving to a city, it is crucial to consider the job opportunities present in the town.
Fortunately, Myrtle Beach offers a wealth of employment opportunities for you.
The city economy enjoys a hefty income as tourists continuously visit the attractions to smear in the beautiful views of this place.
Approximately 70,000 jobs are listed in Myrtle Beach on Indeed. Considering that majority of businesses run without websites, you can expect to find more jobs.
In conclusion, making a living will be convenient in Myrtle Beach.
More Restaurants Than Paris and NYC per Capita!
The Myrtle Beach Chamber of Commerce states that there are 480 restaurants present in Myrtle Beach for every 100,000 people.
Whereas, when we compare this number to the big cities of New York City and Paris, they have 310 and 367 restaurants available for every 100,000 people.
The dreamy location of Myrtle Beach makes it the center of attention for many national and international chains.
On the other hand, the dreamy views of this city have a stunning effect on tourists, creating an opportunity for locals to open up restaurants and serve delicious meals.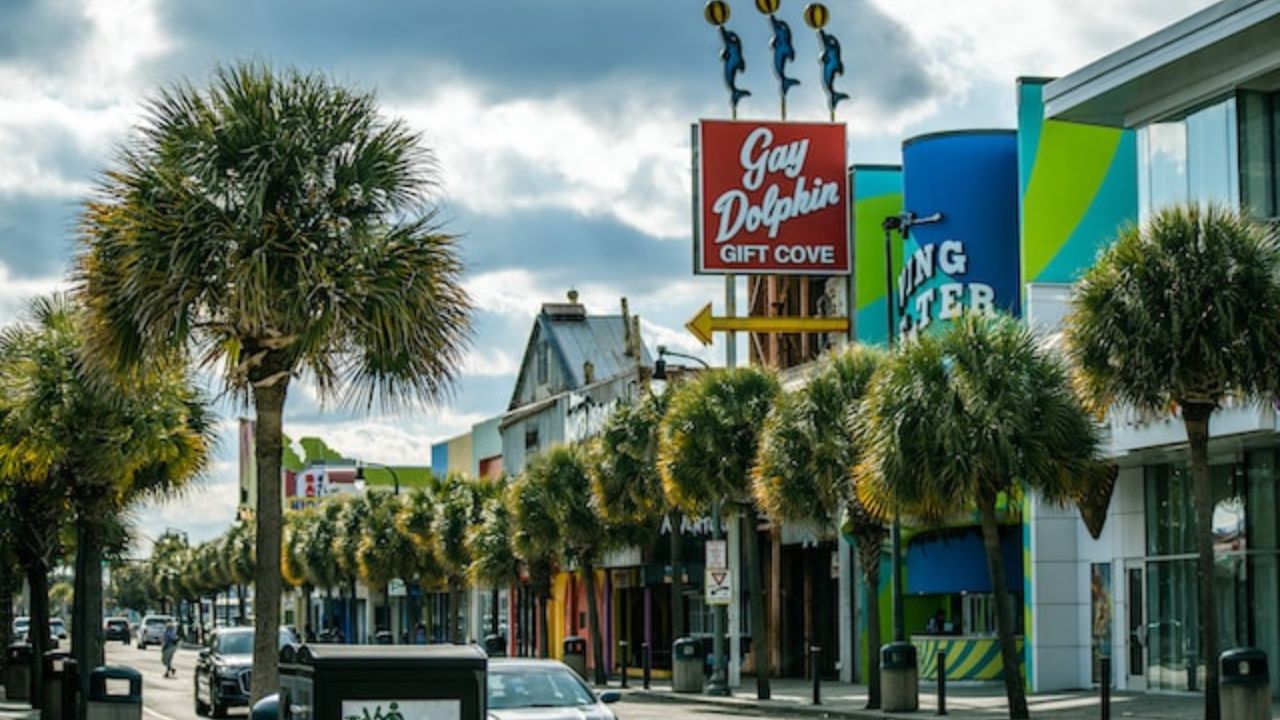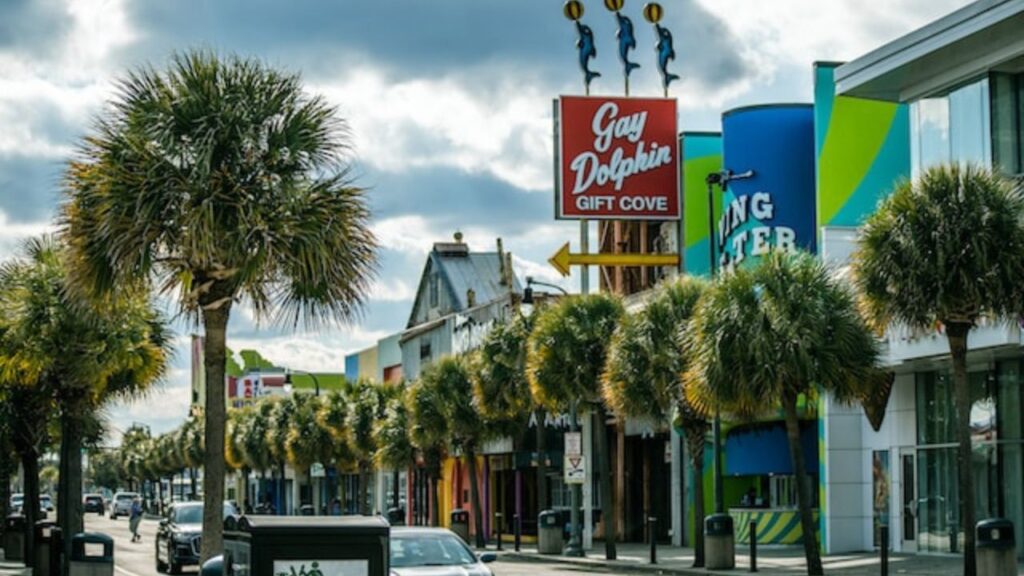 Affordable Costs of Living
Thanks to its vigorous tourism industry, the cash flow of this city is much better.
A better cash flow means better economic conditions, which result in affordable living costs.
PayScale suggests that the Cost of living in Myrtle Beach is 8% lesser than the national average, with housing costs running 32% lower than the national average!
Living in Myrtle Beach allows you to lead an ideal lifestyle with a desirable location and a low cost of living.
Especially with housing costs 32% lower than the national average, getting a place to live in Myrtle Beach is significantly easier.
Similar: 10 Cheapest Places to Live in Alaska
Delightful Climate
Myrtle Beach is surrounded by beaches and gets more than 2800 hours per year of sunshine.
Due to its location and exposure to sunlight, Myrtle Beach always has nice weather!
The weather is usually warm during the summers in Myrtle Beach. However, the location and exposure to the coast result in a more relaxed environment.
In winter, the temperature ranges between 57-61F. For winters, this temperature is comfortable and ideal for enjoying the season!
Cons of Living in Myrtle Beach
Tourists mean Traffic
It is no secret that Myrtle Beach is full of tourists all year long.
The tourism effect on the city results in unbearable traffic for the residents.
Myrtle Beach also experiences debris based on its land location, and the presence of this debris makes it even more challenging to commute!
Hence, be prepared to deal with annoying traffic if you move to Myrtle Beach!
ProTip: Try to stay off Route 501, especially in the summer. Use Route 544 if you can.
Got Allergies? Take Necessary Precautions!
As pollen lets loose, the people visiting and residents of Myrtle Beach take a significant hit.
Many people have complained about falling ill in Myrtle Beach and developing conditions such as watery eyes, sneezing, and a runny nose during the pollen season in Myrtle Beach.
It doesn't take a genius to conclude that pollens are significantly more potent in Myrtle Beach and will affect anyone in their range, especially if you have allergies!
Do your research and take the necessary precautions before moving to Myrtle Beach.
Higher Crime Rates
This town's outdoor activities and mesmerizing looks mark Myrtle Beach as a party town.
While more people may visit Myrtle Beach, it also exposes the party town to crime. The crime rates in Myrtle Beach are significantly higher compared to other Carolina cities.
Those who like to go all out and party hard are the ones that get into the most trouble.
As a resident, expect to experience property and violent crimes higher than in other states.
According to a report by Travel Safe, residents of Myrtle Beach have a chance of 1 to 89 experiencing violent crime.
Note: The reason for the high crime rate per capita is due to the comparison of crime incidents to the number of residents, which is relatively low.
During the summer months, the influx of tourists and visitors leads to an increase in the number of reported crimes.
However, the crimes per capita calculation does not take into account the additional population, resulting in an inflated rate.
See: Safest Neighborhoods In Orlando
Economic Dependence on Tourism
Around 17 million people visit Myrtle Beach every year. That's a lot of visitors!
These tourists spend money in local shops, dine at restaurants, and stay in hotels. This is great for the city because all this spending supports businesses and creates jobs for the people living there.
But there's a flip side. Because Myrtle Beach relies heavily on these visitors, it can face challenges when they aren't around.
For instance, during colder months or unpredictable weather, fewer tourists might show up.
Some local businesses, heavily reliant on tourist spending, might see a drop in income or even decide to close for a bit during these slow times.
Also, a lot of jobs in the city are tied to the tourist season, which means some folks might be out of work when it's off-peak.
In simpler words, Myrtle Beach's heavy reliance on its 17 million yearly visitors means the city feels the highs when tourists flock in and the lows when they don't.
Final Words
Like every other city on this planet, moving to Myrtle Beach has its share of pros and cons.
We have listed some significant factors that weigh in on whether you should move to Myrtle Beach.
Going through the points mentioned in this guide will help you significantly in making the moving decision.
We hope you found this information useful.
Are you looking for another place to live in South Carolina? Check out:
12 Pros And Cons Of Living In Charleston, SC
9 Pros and Cons of Living in Greenville, SC
Charleston vs. Myrtle Beach: Which is Better to Live?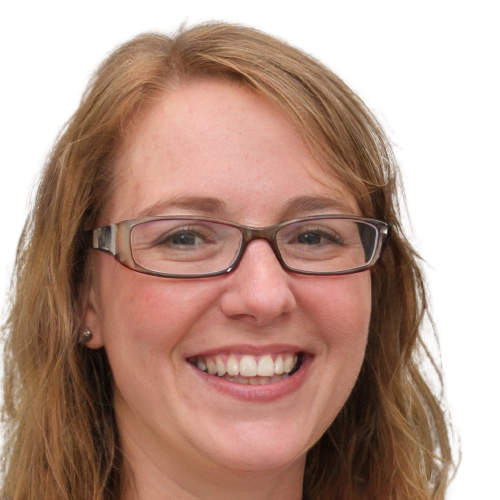 Hi, I'm Ashley a freelance writer who's passionate about personal finance. Ever since I was young, I've been fascinated by the power of money and how it can shape our lives. I've spent years learning everything I can about budgeting, saving, investing and retirement planning. So if you are looking for tips, advice, or just a little bit of inspiration to help you on your financial journey, you have come to the right place. I am always here to help, and I am excited to share my passion for personal finance with you.