Planning a move to Orlando, Florida, or just looking around town?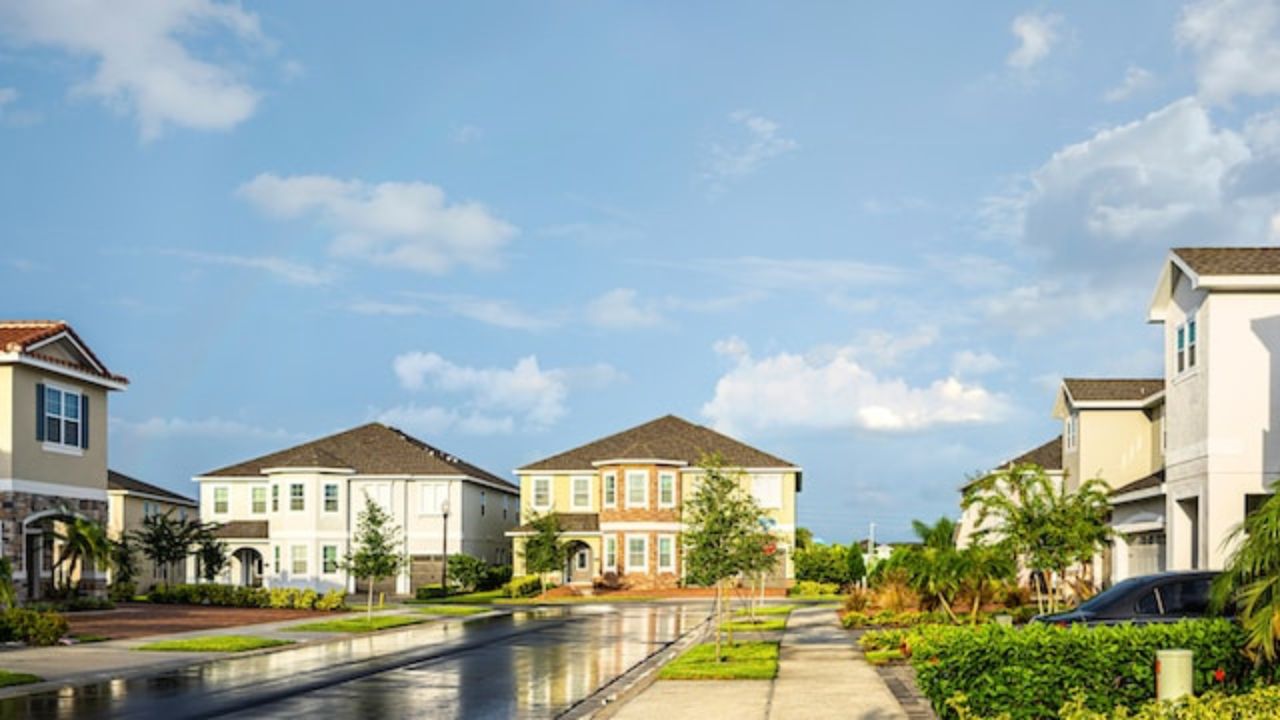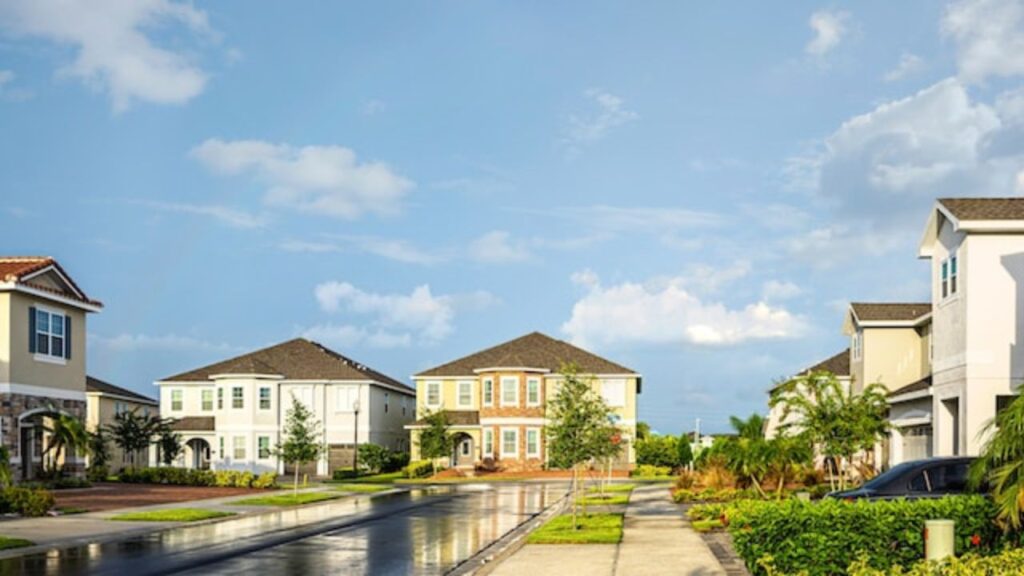 It's not all about the theme parks and sunshine here; safety is key, too!
Whether you're starting a family, buying your first home, or simply looking for a peaceful spot in this lively city, we've got you covered.
Check out our top picks for the safest neighborhoods in Orlando, where you can kick back and enjoy life without a worry.
See: 10 Best Neighborhoods To Live In Tampa, FL
Is Orlando Safe?
Yes, for the most part, Orlando is a pretty safe place, especially considering how big it is and how many tourists visit every year.
Most of the city is totally fine — like 95% of it. If you're worried about crime, it's usually just stuff like someone taking something from an unlocked car or maybe stealing packages off a porch.
Kind of petty stuff, usually done by teenagers.
Now, there are a few places you might want to steer clear of, like Tangelo Park, Holden, and Rio Grande. And just outside Orlando, there's a town called Pine Hills that has a really high crime rate, way higher than the national average.
Locals even call it "Crime Hills," so you can guess why.
But hey, if you're thinking about the areas around Universal, they're good to go.
Orlando's one of the most forward-thinking cities in Florida, so there's a lot to like.
Top 12 Safest Neighborhoods In Orlando
Audubon Park
Winter Park
Milk District
Delaney Park
Ventura
Thornton Park
Celebration
Dr. Phillips
College Park
Baldwin Park
Park Lake Highland
Maitland
Audubon Park
Audubon Park is a trendy residential neighborhood known for its beautiful tree-lined streets, vintage bungalows, and its community.
The area has an amazing retail district featuring independent shops, restaurants, and bars. The center of the neighborhood is Audubon Park Garden District, a hub for local events and community gatherings. 
Audubon Park is also home to several parks and recreational areas, including Leu Gardens and the Orlando Urban Trail.
Winter Park
Winter Park is known for its beautiful tree-lined streets, historic architecture, and lush green parks, this community offers a comfortable and sophisticated lifestyle.
The area is dotted with high-end boutiques, art galleries, and fine dining options that cater to visitors and residents alike. Winter Park is famous for its cultural events, including its annual Winter Park Sidewalk Art Festival and Bach Festival Society.
This neighborhood is also home to Rollins College, a private liberal arts institution that attracts students worldwide.
Milk District
The Milk District neighborhood is known for its unique mix of vintage shops, art galleries, and hip local restaurants. The neighborhood is named after the T.G. Lee Dairy Company's former headquarters, which were located in the area.
The Milk District is a hub for artistic and creative expression, with murals and street art adorning many of the buildings.
This neighborhood is home to several popular outdoor music venues and hosts frequent community events, including farmer's markets and food truck rallies.
Delaney Park
Delaney Park neighborhood is located in the heart of Orlando, FL. This beautiful neighborhood is known for its tree-lined streets and historic homes.
The community is known for its well-manicured lawns, and the neighborhood is home to a large park with beautiful scenery.
The park is perfect for jogging, picnicking, or relaxing among the beautiful oak trees.
Delaney Park is within walking distance of some of the best restaurants in Orlando, and the neighborhood boasts a friendly and diverse community.
Ventura
Ventura is a secure community with beautifully designed single-family homes, apartments, and townhouses.
The neighborhood has world-class amenities, including a clubhouse, swimming pool, tennis courts, fitness center, and playground.
Ventura is strategically positioned just a few minutes away from the famous Orlando International Airport, downtown Orlando, and the famous Disney World.
The neighborhood is well-connected to several retail stores, restaurants, schools, and major highways, making it an ideal destination for homeowners and renters.
Thornton Park
Thornton Park is an upscale neighborhood just east of downtown Orlando. Its tree-lined streets, historic bungalows, trendy restaurants, and boutique shops make it a popular destination for locals and tourists.
The neighborhood has a strong sense of community, with frequent events like block parties and farmers' markets.
With its iconic fountain, Lake Eola Park is within walking distance and serves as a hub for outdoor activities. Thornton Park also boasts a diverse range of dining options, from sushi and tapas to pizza and Italian.
With its hip vibe, nightlife, and proximity to downtown, Thornton Park is a desirable neighborhood for young professionals and families.
Celebration
Celebration is a charming, small-town community located in Orlando, Florida. The Walt Disney Company created it in the 1990s as a master-planned community.
Celebration is known for its picturesque downtown area, featuring a variety of quaint shops, cozy cafes, and restaurants. The streets are lined with beautiful, pastel-colored homes and manicured landscapes. 
The community also embodies a strong sense of community togetherness, with planned events and activities throughout the year, such as concerts, parades, and festivals.
Celebration has numerous parks, green spaces, and even a community pool. It's a great place to live or visit for those who want a small-town feel with easy access to the fun and excitement of nearby Orlando attractions.
Dr. Philips
Dr. Phillips is a prosperous neighborhood in Orlando, Florida, just southwest of downtown.
The community features spacious, elegant homes, well-manicured lawns, and lush greenery, offering a secluded retreat from the hustle and bustle of the main city. Residents enjoy a high quality of life with excellent schools, world-class shopping and dining experiences, and plentiful entertainment options. 
The area is home to several popular attractions, including Universal Studios and SeaWorld, and the nearby Sand Lake's "Restaurant Row" is a foodie's dream destination.
The neighborhood is also conveniently located close to major highways, making it easy for commuters to travel to other parts of Orlando or beyond.
College Park
Known for its charming streets lined with oak trees, the neighborhood offers a mix of historic homes and modern architecture. The community is home to various shops, restaurants, and businesses, making it a bustling and lively area. 
Residents love to take advantage of the area's many parks and recreational facilities, including Lake Ivanhoe and the Orlando Country Club.
The neighborhood is also known for its active community involvement and events, including monthly art walks and food festivals. College Park offers a welcoming and family-friendly atmosphere that attracts young professionals and families alike.
Baldwin Park
This planned suburban community features winding streets, numerous parks, and pleasant tree-lined sidewalks. The district is home to families, young professionals, and retirees drawn to the area's safe, well-manicured environment. 
Residents can take advantage of the area's numerous parks and recreational facilities, including a community pool, playgrounds, and waterfront jogging trails, giving the area a tranquil atmosphere.
Baldwin Park is also known for its beautiful urban design, with plenty of shops, restaurants, and entertainment options, making it a sought-after and desirable place to live in Orlando.
Park Lake Highland
Park Lake Highland is a charming neighborhood known for its beautiful lakes, towering oak trees, and diverse architecture. The neighborhood has a mix of stunning bungalows and grand Mediterranean-style homes, making it a popular spot for architecture buffs.
Residents of the area enjoy access to recreational activities, including fishing, kayaking, and walking along the picturesque Lake Highland.
The neighborhood is conveniently located near downtown Orlando, providing easy access to restaurants, shops, and cultural activities.
Maitland
This charming area scores an 8/10 for safety and offers a cute, quiet ambiance that's perfect for those seeking peace without sacrificing convenience.
Just 10 minutes from popular spots like Luke's, The Enzian, and Lake Lily Park, Maitland is a delightful place to call home.
You'll find a nice little farmers' market to explore, and it's also close to Winter Park (WP).
The best part? Maitland's walkability is top-notch, surrounded by parks, local dining, and weekend events that make it an engaging yet secure option for living in Orlando.
Conclusion
Orlando has several safe neighborhoods perfect for families and individuals looking for a peaceful and secure community to call home.
From Audubon Park to Ventura, these neighborhoods provide a welcoming environment, excellent amenities, and low crime rates.
Whether you are a first-time homebuyer looking for a place to settle down, these communities offer a perfect blend of comfort, security, and convenience.
Considering moving to other places in Florida? Here are some options to check out:
8 Safest Neighborhoods In Jacksonville
12 Pros And Cons Of Living In Pensacola