Jacksonville, Florida, is a vibrant and bustling city that offers its residents and visitors a wide range of experiences and opportunities.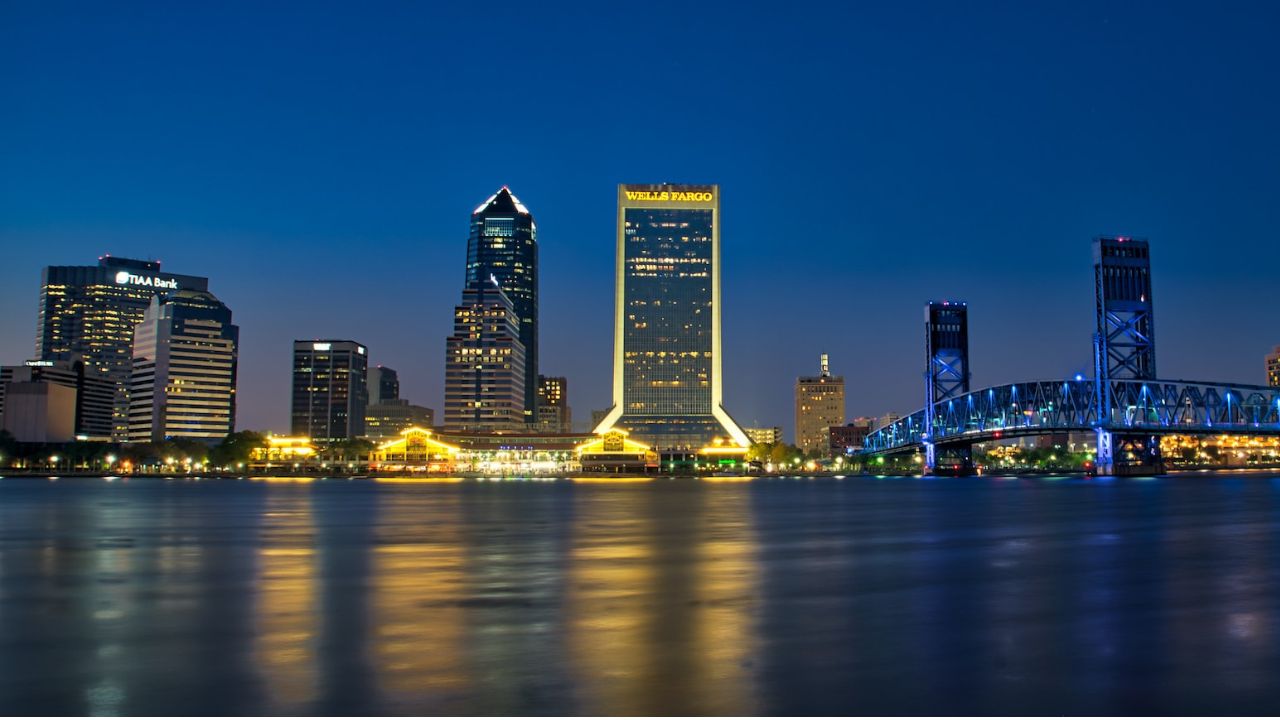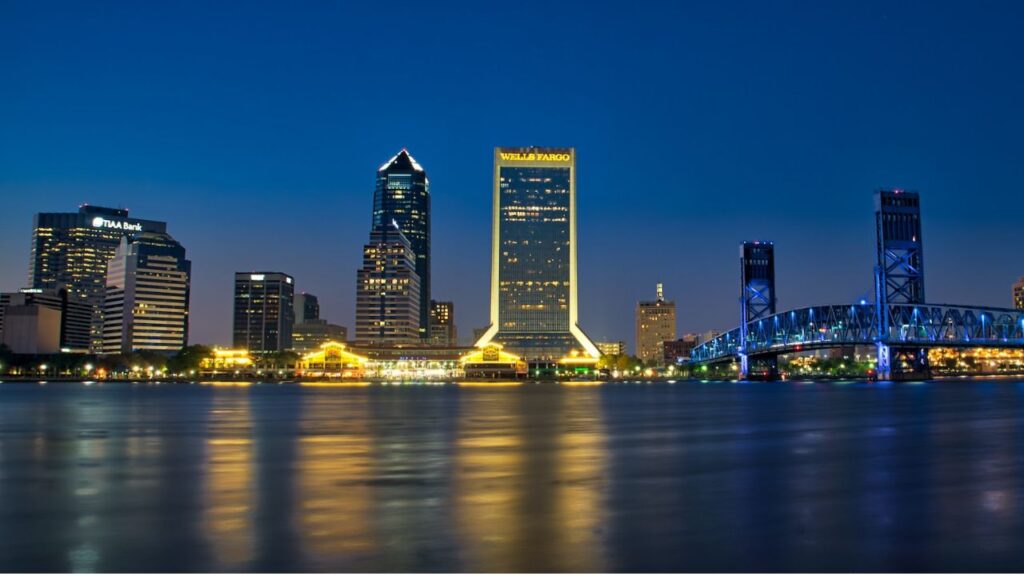 While there are many neighborhoods in Jacksonville, some are considered safer than others. A safe neighborhood is highly desirable, as it guarantees peace of mind and a sense of security. Here are some of the safest neighborhoods in Jacksonville, FL, and what makes them great places to live.
Eight Safest Neighborhoods In Jacksonville, FL
These neighborhoods boast crime rates significantly lower than the national average, giving you extra peace of mind and allowing you to select the perfect place to live.
Avondale East
Avondale East is an upscale residential community in the heart of Jacksonville, FL. This neighborhood boasts beautifully preserved architecture from the 1920s and 1930s, turning it into a historic district. It is a safe and good neighborhood due to its low crime rate, excellent school ratings, and access to world-class amenities.
Avondale East is home to some of the city's best restaurants, boutiques, and art galleries. People here have easy access to essential services such as hospitals, schools, banks, and reputable businesses. Additionally, it is located close to parks, nature reserves, and other recreational settings that provide residents with ample opportunities to relax or engage in sports activities.
These compelling features and the area's friendly and welcoming community make Avondale East an ideal place to live.
Beach Haven
Beach Haven is a quaint suburban area located in Jacksonville, Florida. The neighborhood boasts a diverse population, including families, professionals, and retirees.
The crime rate in Beach Haven is relatively low compared to other areas in Jacksonville, making it a safe place to call home. Additionally, it offers a range of good schools, parks, and recreational activities such as hiking, fishing, and boating.
The housing market in Beach Haven is also stable and affordable, with a mix of single-family homes, condos, and townhomes available for rent or purchase. Furthermore, the neighborhood is close to various shopping centers, restaurants, and cultural sites, allowing residents to enjoy the best of both worlds. 
East Arlington
East Arlington is a neighborhood in the southeastern portion of Jacksonville, Florida. This community is a highly sought-after residential area featuring some of the most attractive amenities in Jacksonville. It is home to many middle-class African American and white families and many retirees, professionals, and young adults.
East Arlington offers its residents excellent ease of access to major interstates, notable shopping districts, and strong schools, including Hickory Creek Elementary, Fort Caroline Middle School, and Terry Parker High School. This neighborhood has a low crime rate, making it a safe place for families.
Additionally, this community has plenty of entertainment, dining, and recreational options, including the Regency Square Mall and the Jacksonville Arboretum & Gardens. Its convenient location and various amenities make East Arlington a highly desirable neighborhood, providing its residents with a high quality of life.
Ortega Forest
Ortega Forest is a charming and affluent neighborhood nestled in the southwestern part of Jacksonville, FL. It boasts a diverse population of professionals, families, and retirees, and its streets are lined with towering oak trees and elegant homes. This community is known for its safety and high quality of life, with low crime rates and excellent schools.
The Ortega Forest Country Club provides residents with a plethora of recreational activities such as golfing, swimming, tennis, and dining. The Timucuan Preserve, a sprawling nature reserve home to diverse wildlife, hiking trails, and numerous nature-based recreational activities, is located within easy access. This neighborhood is centrally located to all of Jacksonville's major amenities, making it an ideal place to call home.
North Beach
North Beach neighborhood is a welcoming and safe community. It is located in the northern part of Jacksonville Beach and has approximately 2,500 residents. The area is mostly residential, with tree-lined streets and a mix of housing styles, from classic beach bungalows to modern houses.
The most attractive feature of North Beach is its proximity to the beach. Residents here can enjoy swimming, surfing, and sunbathing just a short walk or bike ride from their homes. The area is also served by several parks, including Tideviews Preserve, which offers trails for hiking and bird-watching.
North Beach is also well-maintained, with clean streets, sidewalks, and a strong sense of community. The area is relatively crime-free, with low theft, burglary, and violent crime rates. This is partly due to the active Neighborhood Watch program, which encourages residents to report suspicious behavior and watch for their neighbors.
Girvin Pointe
Girvin Pointe is a suburban neighborhood in the northern part of Jacksonville, FL. The area is predominantly residential, featuring single-family homes and apartment complexes.
The average property value in Girvin Pointe is around $290,000, higher than the state average. The neighborhood is also known for its excellent schools, including Chet's Creek Elementary School, Alimacani Elementary School, and Kernan Middle School.
Additionally, Girvin Pointe boasts a low crime rate, which is one of the reasons it is considered a safe and good neighborhood. The crime rate in Girvin Pointe is 52% lower than the national average. The community has an active neighborhood watch program, and residents take pride in their homes and surroundings.
The area has numerous parks and recreational facilities, such as the Beaches Soccerplex and the Jax Surf and Paddle.
Sandalwood
Sandalwood is a neighborhood in Jacksonville, Florida, boasting high safety and livability standards. Its population comprises residents from diverse cultural backgrounds, including young professionals, families with children, and retirees.
Home to the Sandalwood High School, the area has excellent public schools that attract families to the neighborhood. Infrastructure such as parks, grocery stores, and restaurants are easily accessible, making it a friendly place for shopping and relaxation. 
Moreover, crime rates in the area are comparatively low, with few reported cases of petty theft, property damage, or violent crime. Several measures are in place to ensure community safety, such as regular police patrols and crime watch groups. Overall, Sandalwood is a safe and livable community that reflects the ideal neighborhood for residents seeking an urban-suburban lifestyle.
Secret Cove
Secret Cove is a family-friendly community with a safe and secure environment, making it an ideal place to call home. The area is surrounded by lush greenery, with plenty of open spaces for children to play.
The homes in Secret Cove are well-maintained, and the neighborhood is equipped with modern amenities such as a pool, basketball court, and tennis court. The neighborhood also has a strong sense of community, with neighbors coming together for events such as potlucks and garage sales.
In terms of safety, Secret Cove has a low crime rate, thanks to the proactive efforts of its residents and law enforcement. The community actively practices crime prevention strategies like neighborhood watch programs and security cameras.
Is Jacksonville a Safe Place to Live?
Jacksonville is considered a relatively safe city, with a lower crime rate than other cities of comparable size. Of course, like any city, there are areas that are safer than others.
Additionally, if you're interested in exploring other safe cities in Florida, be sure to check out our posts on the safest neighborhoods in Tampa, the safest neighborhoods in Orlando, and the best neighborhoods to live in Tampa.
These posts can give you valuable information on the best places to live in these cities, and help you make an informed decision about where to settle down.
Conclusion
Jacksonville, FL, is a diverse city with a variety of neighborhoods, each with its unique characteristics. While crime rates may be higher in certain areas, there are also many safe neighborhoods in Jacksonville where residents can feel secure and content.
By taking the time to research and explore the different neighborhoods of Jacksonville, individuals can find the perfect community that suits their particular lifestyles and preferences. Ultimately, by choosing to reside in one of Jacksonville's safest neighborhoods, individuals can enjoy all the city offers and experience a peaceful and fulfilling existence.