Planning a trip or thinking about moving to New Orleans, Louisiana? It's a good idea to know which neighborhoods are the safest.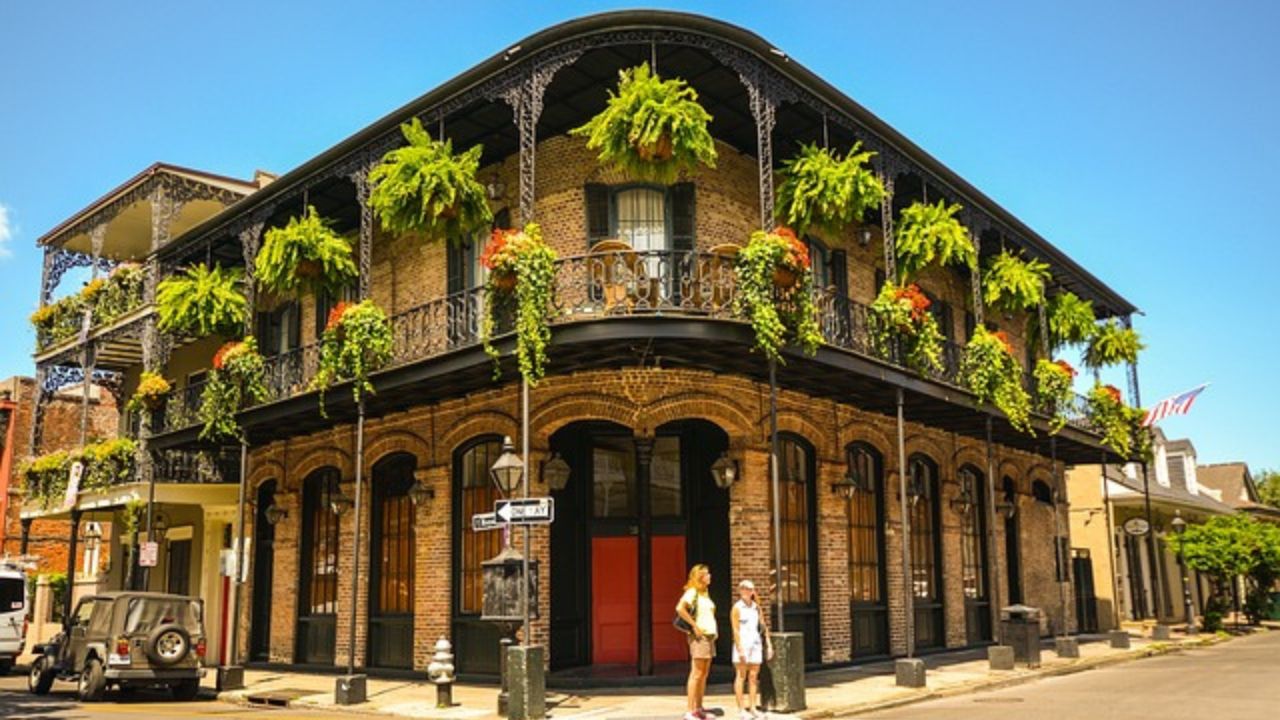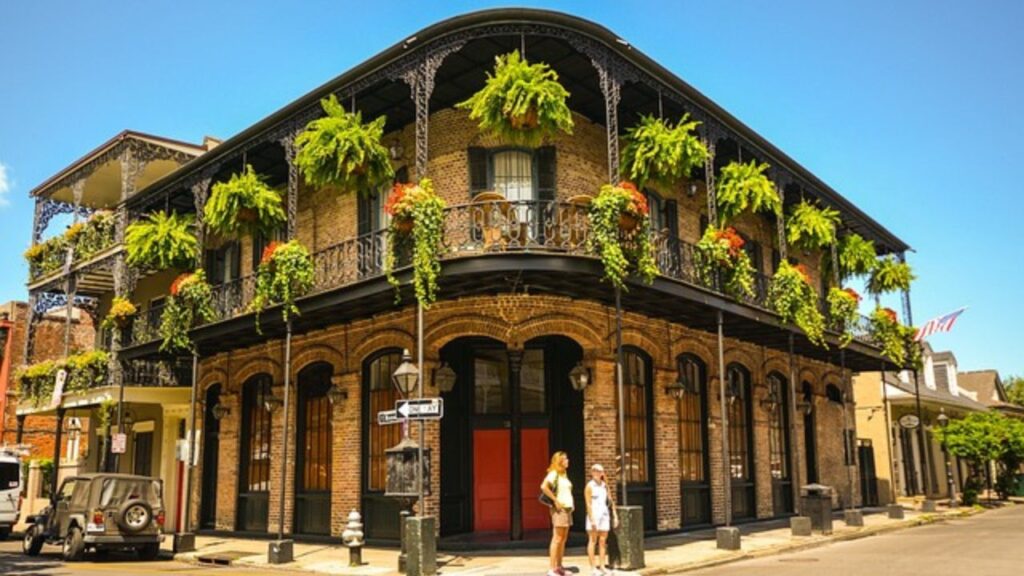 New Orleans is a big city with lots of different areas. Not every part of New Orleans is great for everybody. Even in the safe areas, every neighborhood has its own special thing. From the fun and busy French Quarter to the cool, relaxed Garden District, each place has its own charm.
I know this city pretty well, so I've made this guide to show you the safest neighborhoods in New Orleans. This will help you get a good idea of what makes this city so special.
Audubon
If safety is a top priority in your neighborhood search, look no further than Audubon. This laid-back, family-friendly area focuses on Audubon Park, a beautiful green space perfect for biking, jogging, or just enjoying a picnic under the massive oak trees.
Audubon's crime rates are 26% lower than the national average. Violent offenses in Audubon are 36% lower than the national average, so you can feel secure walking around at night or leaving your home during the day.
Families flock to Audubon Park's zoo, where kids and kids-at-heart can see exotic animals like elephants, crocodiles, and red pandas up close. In the park's lagoon, Bird Island attracts diverse waterfowl and birdwatchers. The park also has playgrounds, a golf course, and open areas ideal for flying kites or playing catch.
Upscale restaurants along the quiet streets cater to the nearby universities, Tulane and Loyola. You'll find cuisine from Creole to vegan and everything in between. Although nightlife is limited, you can always find live music at Tipitina's music club or grab a drink at the historic Columns Hotel.
If an oasis within the city, lower crime rates, and amenities for all ages sound enticing, make Audubon your new home base in New Orleans. The southern charm and community feel make this neighborhood a safe, relaxing, and family-friendly place to call home.
West End
Violent crimes in West End are over 50% lower than the national average. Property crimes like burglary and theft are also nearly 20% less common than elsewhere in the U.S.
West End was built on land reclaimed from Lake Pontchartrain. Today it's a hub for commercial seafood and recreational boating. Like Ming's and Sala, you'll find popular seafood restaurants along the harbor. There are also casual bars like The Basin Lounge and The Backyard, which often feature live music.
West End offers many options if you enjoy being out on the water. You can go boating, kayaking, or paddle boarding on Lake Pontchartrain. Boat launches are at West End Park and the New Orleans Yacht Club. Or simply relax in the park and watch the boats go by. Fleur De Lis Park has picnic areas, playgrounds, and walking paths along the lake shore.
West End has a laid-back vibe and sense of community. The population here is around 3,300. While just 15 minutes from downtown New Orleans, West End feels like a small fishing village.
The homes are a mix of cottages, ranch, and beach houses. And with the lake on one side and bayous on the other, natural scenery abounds.
Lake Shore-Lake Vista
Lake Shore-Lake Vista is a peaceful, affluent neighborhood in New Orleans East that offers residents an escape from the hustle and bustle of the city. With crime rates nearly half the national average, this lakeside community is one of the safest places to call home in New Orleans.
Located just 15 minutes from downtown, Lake Shore-Lake Vista provides a suburban feel right in the city. Most homes are single-family residences, though apartments, condos, and a popular shopping center exist. This family-friendly area has many open green spaces, parks, playgrounds, and walking/biking trails along Lake Pontchartrain.
Residents here enjoy a high quality of life with access to great schools, healthcare, dining, and entertainment options. The area initially developed in the 1950s and 60s, though new construction and revitalization projects in recent years have brought fresh life.
Property values have risen over 50% in the last decade, showing the increasing desirability of this haven.
Central Business District
Located along the Mississippi River, the CBD is home to New Orleans' skyscrapers, historic buildings, and a vibrant food and nightlife scene.
Typically, this is the go-to area for visitors and business travelers. In 2018, around 2,575 reported crimes, with 458 violent crimes. Still, the CBD's 2,584 residents have crime rates 60% lower than the New Orleans average.
The CBD has a mix of high-rises, boutique hotels, lively bars, and upscale Cajun-Creole restaurants. Venerable theaters like the Orpheum and Saenger stage concerts and musicals. The CBD also houses American townhouses from the 1800s, historic churches, and parks.
During the day, the CBD bustles with office workers and shoppers along Poydras and Canal Streets. At night, the district comes alive with diners and bar-hoppers. Upscale hotels like the Windsor Court, Loews, and The Roosevelt attract well-heeled visitors.
While the CBD is very safe, exercise normal precautions like not walking alone at night, being aware of your surroundings, and not displaying valuables. During big events, security is heightened.
Lakeview
Lakeview's location along Lake Pontchartrain and access to parks and recreation make it an appealing place to live.
Lakeview crime rates are 2% lower than the national average. Violent crimes like assault and robbery are 62% less common here compared to other parts of the country. The low crime rates and family-friendly amenities attract many young professionals and families to the area.
The neighborhood is dominated by two large parks, New Basin Canal Park and City Park. City Park spans 1,300 acres and has gardens, an art museum, a golf course, tennis courts, and an amusement park. New Basin Canal Park runs along the historic New Basin Canal and has walking and biking paths, playgrounds, and sports fields.
The Lakeview neighborhood borders the 17th Street Canal, which drains into Lake Pontchartrain. The canal and lake provide sailing, boating, and other watersports opportunities. Lakeview has two yacht clubs, the New Orleans Yacht Club and Southern Yacht Club, that offer access for members. The lakefront also has beaches, fishing piers, and seafood restaurants with water views.
Lakeview has highly rated schools, including Eleanor McMain Secondary School, which offers the prestigious Creative Arts Program. The neighborhood also has many kid-friendly amenities like the New Orleans Children's Museum, Carousel Gardens Amusement Park, and the Botanical Garden Children's Storybook Garden. The combination of good schools, low crime, and recreational activities for families make Lakeview an excellent choice for those with children.
Lakewood
Crime rates here are lower than average, especially regarding violent offenses. You'll feel at ease walking around Lakewood day or night. According to recent statistics, the crime rates in Lakewood are 4% lower than the national average. Violent crimes like assault, robbery, and burglary occur 26% less often than in other parts of the country.
Lakewood has a very suburban vibe with lots of amenities for residents. You'll find bars, restaurants, coffee shops, and parks. The neighborhood is popular with families, and most people here have moderate political views.
Lakewood is home to about 2,100 people and is located in Orleans Parish. It ranks as one of the top places to live in New Orleans because of the low crime, family-friendly atmosphere, and some attractions.
There are lots of options for kids and families in Lakewood. Check out the Lakewood Playspot playground, take swimming lessons at the Lakewood Swim Club, or picnic at Lakewood Park. The low crime rates mean you'll feel at ease letting your kids play outside and explore the neighborhood.
Garden District
The Garden District in New Orleans is a gem, loved for its well-kept, beautiful streets and houses. It's an area that gives off an old-world charm with its large, historic homes and giant, leafy trees. Walking down its streets feels like stepping into a different era.
But it's not just about beauty. The Garden District is also one of the safest areas in New Orleans. People living here feel secure and at ease. It's a quiet neighborhood, but there's still plenty to do.
For food lovers, there are some fantastic restaurants and cafes offering a variety of cuisines. Shopping enthusiasts will find unique boutiques and antique stores in Magazine Street. And let's not forget the famous Lafayette Cemetery No. 1, which is a historical and cultural attraction.
The Garden District really is a safe and exciting place to visit or live in. Its friendly atmosphere, historic charm, and fun activities make it a favorite spot in New Orleans.
Final Thoughts
New Orleans is a city of diverse neighborhoods, each one bringing its own unique flavor. The city is full of life, color, music, and some of the best food you'll ever taste.
Whether you're just stopping by for a visit or planning to call New Orleans home, there's a safe and welcoming neighborhood here for you.
More from Dollar Sanity:
10 Safest Neighborhoods In Miami
Cheapest Neighborhoods in Brooklyn