Miami is known for its sunny weather, beautiful beaches, and vibrant culture. However, like in any other city, safety is a top priority for residents and visitors.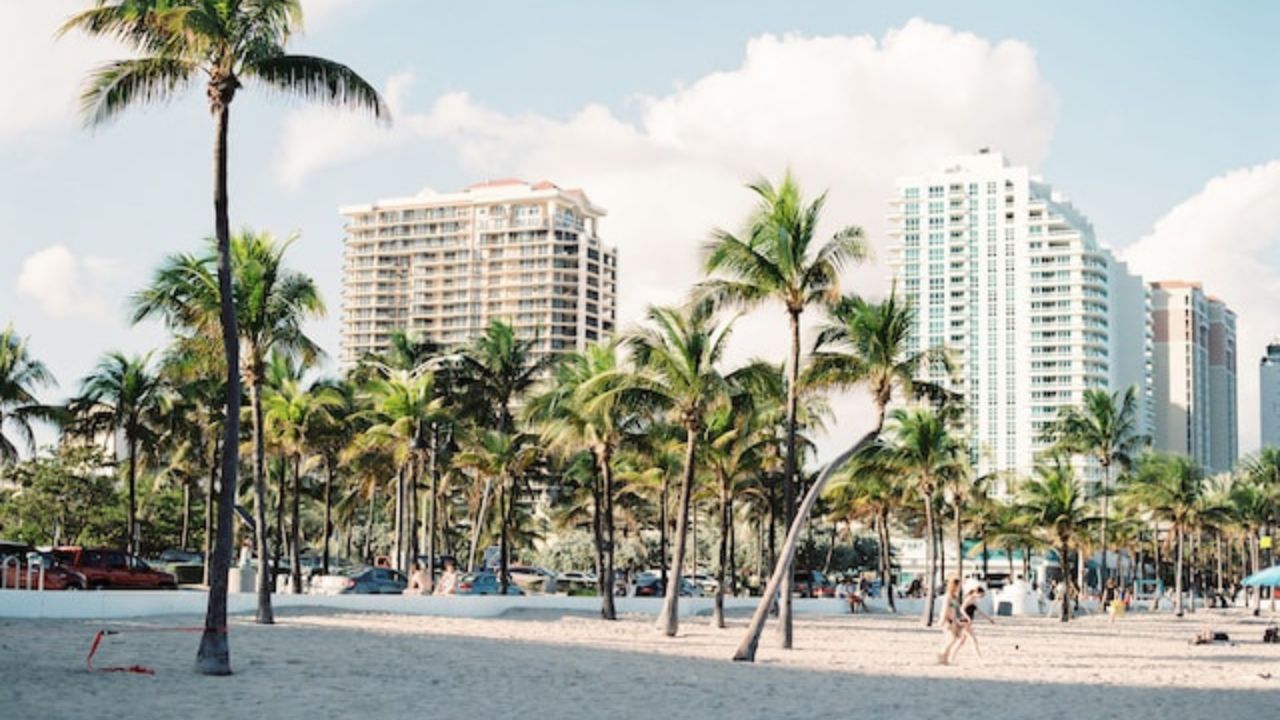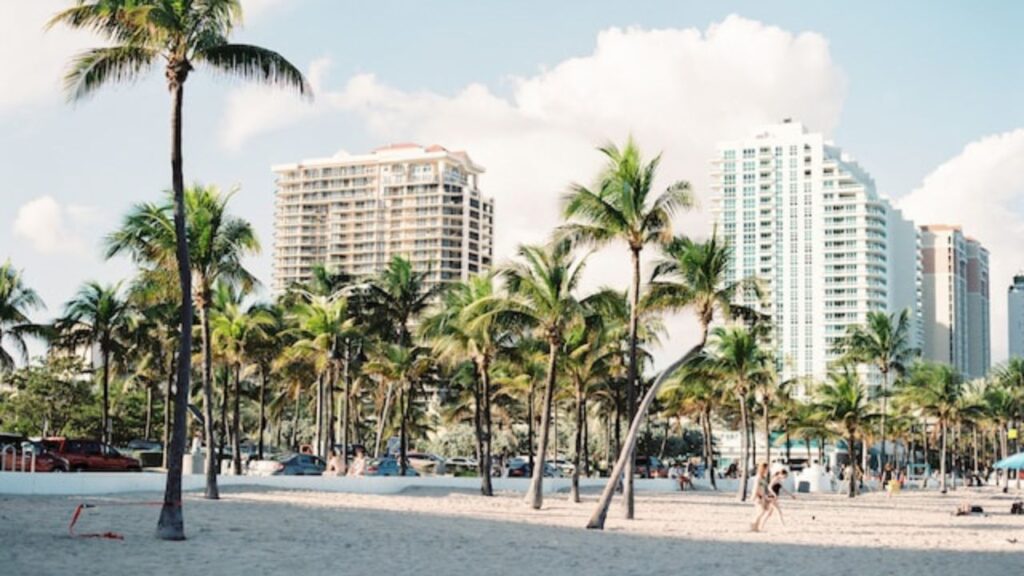 Fortunately, Miami also has many safe neighborhoods to choose from. Whether you're looking for a quiet suburban environment or a bustling urban community, a neighborhood in Miami can accommodate your needs.
So let's dive in and discover the safest neighborhoods in Miami and what makes them a great place to live or visit.
Top 10 Safest Neighborhoods In Miami
Some neighborhoods in Miami are safer than others, and choosing a safe neighborhood should be a top priority for anyone who wants to settle down in the city. Here are the safest neighborhoods in Miami:
Bal Harbour
Bal Harbour is one of Miami's most exclusive neighborhoods, known for its luxurious high-rise condos and high-end shopping centers. The crime rate in Bal Harbour is very low, making it one of the safest neighborhoods in the city. Bal Harbour is a secluded neighborhood that offers residents a peaceful and serene environment.
It is known for its exclusive high-end fashion boutiques, luxurious resorts, and stunning ocean views. The area's white sandy beaches, including celebrities and high-profile figures, attract visitors worldwide.
Bal Harbour has a tight-knit community, and residents feel safe and secure with on-duty security guards 24/7. The neighborhood is a perfect place for families and individuals who seek an affluent lifestyle and want to live in a peaceful and secure enclave.
Key Biscayne
Key Biscayne is a small island neighborhood known for its luxury, beauty, and safety. It is considered one of Miami's safest and most exclusive neighborhoods, with a low crime rate and a strong sense of community.
Key Biscayne boasts a pristine beach, top-notch schools, and ample recreational activities, making it an excellent place to raise a family. The area is also home to some of Miami's most desirable real estate properties, including waterfront estates, oceanfront condos, and luxurious high-rise buildings.
With its lush tropical landscapes, world-class amenities, and close-knit community, Key Biscayne has become a prime destination for those seeking a safe and upscale lifestyle in Miami.
More from where to live:
Kendall
Kendall is a suburban neighborhood located in the southwest region of Miami. The area boasts a low crime rate, excellent schools, numerous parks, and a bustling economy that provides a high quality of life.
The family-friendly community has many green spaces, playgrounds, and recreational areas ideal for outdoor activities.
There are also various shopping centers, restaurants, and entertainment options, so residents don't have to leave the area for their needs. The neighborhood offers a mix of single-family homes, apartments, and condos, providing diverse housing options.
Fisher Island
Fisher Island is a private island located off the coast of Miami. This island community is surrounded by water, and access is restricted and requires a ferry ride or a member's yacht.
The community boasts a luxurious lifestyle with multimillion-dollar homes, private beaches, a golf course, a world-class spa, and multiple dining options. The island has a police department specifically assigned to the community, and strict privacy measures are in place to protect the residents' safety.
Fisher Island has a low crime rate, and the community members enjoy a secure environment where they can live and play in comfort.
Coral Way
Coral Way is a diverse neighborhood located in the heart of Miami. The area is known for its historic architecture, lush greenery, and charming community ambiance.
The community is safe, family-friendly, and boasts a low crime rate. It is a diverse neighborhood popular with young professionals and families looking for a safe and convenient location to call home.
The neighborhood has excellent schools, numerous parks and recreational areas, and various shops and restaurants. Coral Way is easily accessible by public transportation, and it is conveniently located just minutes away from the bustling city center of Miami.
Star Island
Star Island is an exclusive neighborhood on a man-made island in Biscayne Bay. known for its prime waterfront location and high-end residences.
The community is renowned for its security measures, as it is gated and has round-the-clock security personnel to maintain the safety and privacy of the residents. The area is well-maintained, with beautifully landscaped gardens, paved sidewalks, and well-lit streets.
The crime rate in Star Island is low, making it one of the safest neighborhoods in Miami. Ideal for families, professionals, and retired individuals, the neighborhood offers plenty of amenities, from top-rated schools and healthcare facilities to upscale shopping and fine-dining restaurants.
Brickell
Brickell is a well-established upscale neighborhood in Miami, Florida, that can be described as safe and good.
It's known for its vibrant city life, luxurious high-rise condos, and many entertainment options. The area is patrolled by Miami-Dade police, making it a safe place to live, work, or visit.
The streets are usually safe, clean, and well-lit, and pedestrians can walk around safely at any time of the day. The neighborhood boasts top-rated schools and hospitals, world-class shopping, and dining options.
Brickell is well-connected via public transport, including the Metromover, which connects residents to nearby neighborhoods like Downtown Miami, Wynwood, and Midtown.
Sunny Isles Beach
Sunny Isles Beach is a charming neighborhood located on a barrier island in Miami, FL. It is widely considered one of the safest and best neighborhoods in the city.
Sunny Isles Beach is an ideal destination for families, couples, and solo travelers with its stunning beaches, luxury high-rise buildings, and upscale shopping and dining options. The neighborhood boasts a low crime rate, with residents and visitors alike feeling safe and secure walking the streets all day and night.
The community is known for its friendly and welcoming vibe, making it a great place to call home or visit for a relaxing vacation.
North Coconut Grove
Known for its lush tropical foliage, upscale homes, and great schools, this neighborhood offers families and professionals a safe and welcoming environment.
North Coconut Grove boasts low crime rates and a friendly community, making it a great place for families with children to call home.
The neighborhood is also home to plenty of parks, restaurants, and shopping centers, which add to its appeal.
Flagami
The Flagami neighborhood in Miami, FL, is a diverse and vibrant community located just west of Miami International Airport. It is a popular residential area that attracts families, young professionals, and retirees alike.
The neighborhood is known for its tree-lined streets, comfortable homes, and convenient access to major transportation hubs like the airport and highways. The area is also home to numerous parks, schools, and community centers, which make it an ideal place to raise a family.
The area has a relatively low crime rate compared to other neighborhoods in Miami, partly due to the tight-knit community and active neighborhood watch programs. The neighborhood's convenient location also contributes to its safety, as there is a strong police presence due to its proximity to the airport.
Conclusion
Miami has several neighborhoods that provide a safe and secure environment for residents and visitors. Whether you're looking for a family-friendly environment or vibrant nightlife, there's something for everyone in Miami.
Take some time to research and explore the different neighborhoods to find the one that best suits your lifestyle and needs. With a little effort, you'll soon find yourself in a neighborhood that makes you feel safe, happy, and right at home.