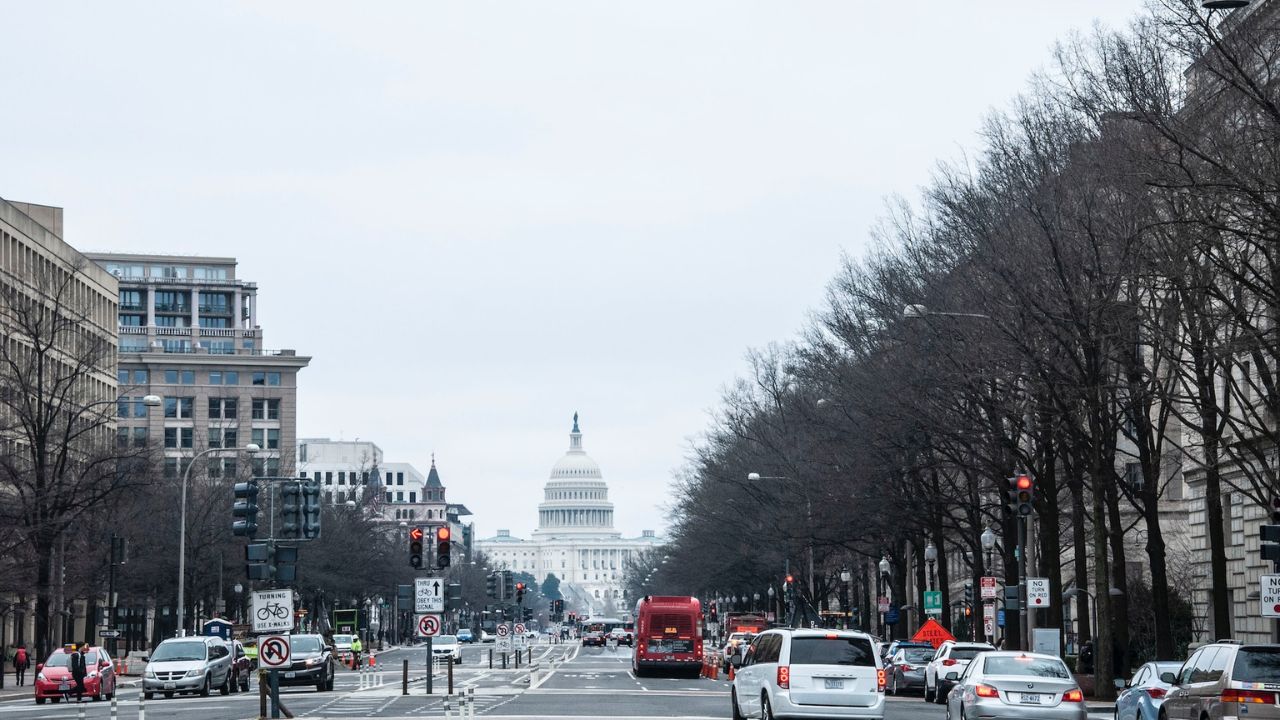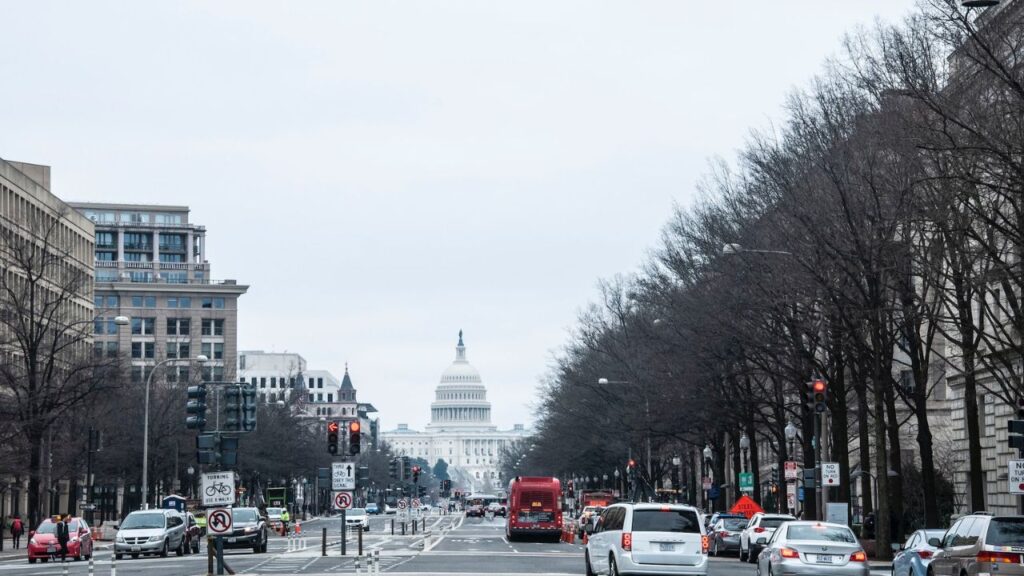 Looking for a safe area to live in Washington, DC? You're in the right place! DC isn't just about politics and monuments; it's also home to neighborhoods that are safe and welcoming.
Whether you're moving with your family, flying solo, or settling into retirement, we've compiled the list areas where you can feel secure and comfortable.
Safest Neighborhoods To Live In Washington, DC
Georgetown
Cathedral Heights
Hawthorne
Woodley Park
Foxhall Crescents
Woodland Normanstone
Glover Park
Barnaby Woods
Wesley Heights
Mount Pleasant
See: 7 Safest Neighborhoods In Brooklyn, NYC
Georgetown
Nestled along the Potomac River, Georgetown is one of Washington, DC's oldest neighborhoods, overflowing with historic charm. Cobblestone streets, waterfront parks, and Federal-style architecture give this area a timeless feel.
But it's not just about the looks; Georgetown also has a reputation for being one of the safest neighborhoods in the city. According to various crime reports, the area experiences lower crime rates compared to other parts of DC.
Families, professionals, and students (thanks to Georgetown University) make up a diverse, vibrant community. In addition to its picturesque surroundings, Georgetown offers upscale shopping, world-class dining, and numerous cultural events throughout the year.
Cathedral Heights
Cathedral Heights is a primarily residential neighborhood that's a bit more laid-back compared to the hustle and bustle of other DC areas. Named after the iconic Washington National Cathedral, this neighborhood is a peaceful enclave characterized by tree-lined streets and stately homes.
Safety-wise, Cathedral Heights also scores well. The neighborhood is known for its low crime rates, which makes it a top pick for both families and retirees.
The area is less commercial but features essential amenities like grocery stores, schools, and a handful of eateries. It's a quiet place, perfect for people who prefer a suburban feel without straying too far from downtown.
Hawthorne
The Hawthorne neighborhood is located in the northwest area of Washington, D.C. It is known for its beautiful and well-maintained single-family homes. This neighborhood is also safe and has a low crime rate. With 162 crimes per 100,000 people, it is a relatively peaceful area.
One of the highlights of Hawthorne is its well-rated schools. Alice Deal Middle School and Jackson-Reed High School are well-regarded institutions in the area. The neighborhood also boasts the lovely Kalorama Park, a great place to walk, run or spend time with friends and family on the weekends.
Woodley Park
located in Ward 3 and is bounded by the National Zoo, Rock Creek Park, and Connecticut Avenue. The area is well-known for its tree-lined streets, historic row houses, and beautiful parks. Additionally, it offers plenty of amenities and cultural attractions, such as embassies, boutique shops, restaurants, and the Smithsonian National Zoological Park.
Woodley Park's diverse community includes young professionals, families, and retirees. The neighborhood is also known for its excellent schools, such as Oyster Bilingual Elementary School and Maret School. The area has a high walk score, so residents can easily reach public transportation, parks, and local businesses.
Woodley Park is a great place to call home, with a low crime rate, community engagement, and access to amenities and public transportation. If you're looking for a residential area outside the bustling city center but still want to be close enough to the action, then Woodley Park may be the perfect fit.
Foxhall Crescents
Foxhall Crescents is a prestigious neighborhood in the northwest quadrant of Washington, DC. This neighborhood stands out for its beautiful tree-lined streets, spacious homes, and esteemed community atmosphere.
The area is known for its high-quality schools, including Sidwell Friends School and Georgetown Day School. The crime rate in Foxhall Crescents neighborhood is very low, earning it a spot as one of the safest areas in Washington, DC.
Additionally, this neighborhood is an ideal location for those who love to experience nature, as there are several parks in the area, such as Battery Kemble Park and Glover Park. Besides, several top-rated restaurants, such as Et Voila, Paper Moon, and Surfside, make it a perfect place to dine out.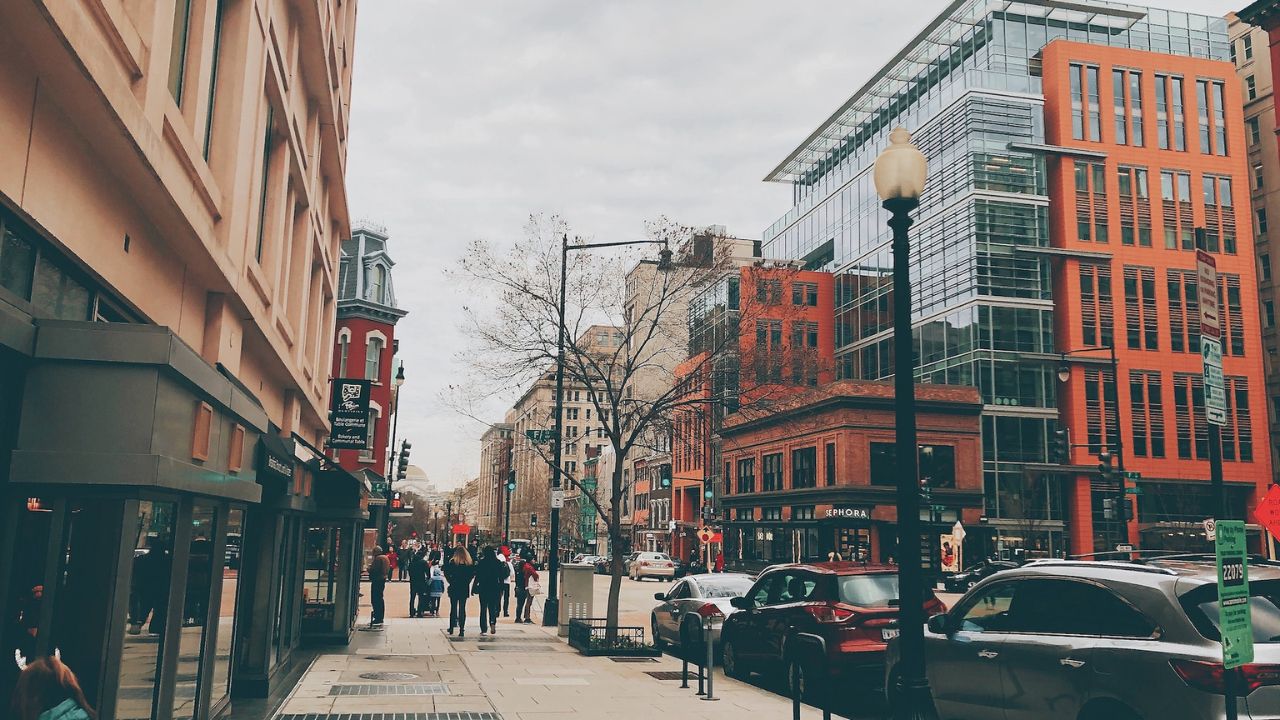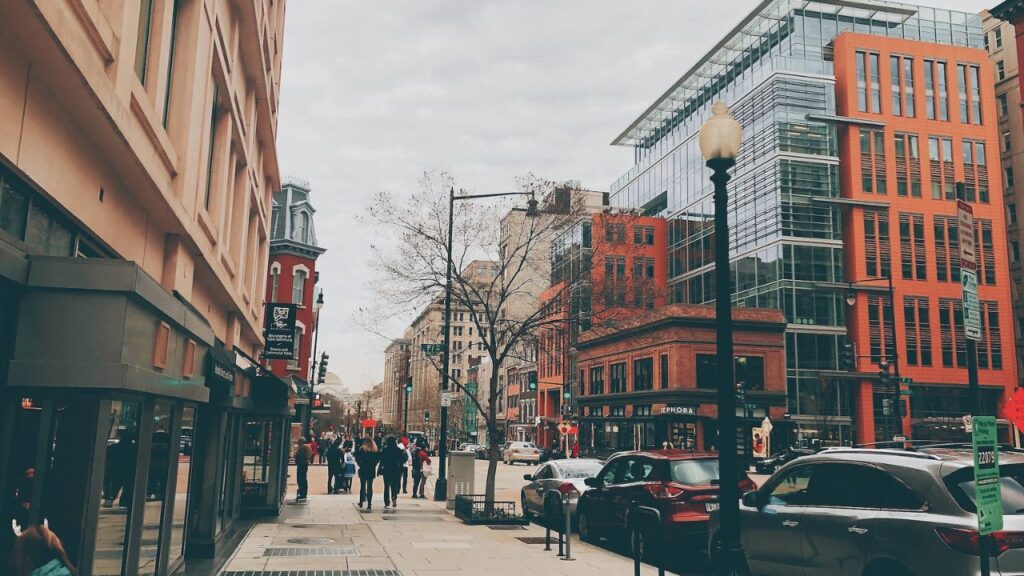 Woodland Normanstone
Woodland Normanstone is a historic and desirable neighborhood in northwest Washington, DC. The neighborhood is known to be safe and peaceful, with low crime rates and excellent amenities.
The community features grand homes and spacious apartments surrounded by lush greenery and parks. One outstanding feature of the area is the stunning Rock Creek Park, which spans over 1,700 acres, providing residents with miles of trails for outdoor recreation.
Additionally, the neighborhood is conveniently located near top-rated schools, such as Sidwell Friends School and Maret School. The population is diverse, with a mixture of professionals, families, and retirees. The neighborhood features a variety of restaurants and shops, providing residents with everything they need in one area.
More from Where to Live:
Glover Park
Glover Park is a quaint neighborhood in the northwest Washington, DC, region. The neighborhood is home to approximately 7,000 residents and is known for its tree-lined streets and beautiful parks. It's a safe and good neighborhood with lower crime rates than the national average, attracting families with children.
Glover Park is known for its excellent schools, including Stoddert Elementary School and Holy Trinity School. The neighborhood has several popular restaurants, such as Filomena Ristorante and Town Hall.
The Wisconsin Avenue commercial strip provides shopping and entertainment options for residents. Glover Park is also home to several parks, including the Glover Archbold Park and the Whitehaven Parkway, which offer residents space for outdoor activities such as hiking, jogging, and cycling.
Learn: 13 Safest Neighborhoods in Dallas
Barnaby Woods
Barnaby Woods is an upscale residential neighborhood known for its quiet and scenic atmosphere, with plenty of green spaces and restaurants. The area has some of the highest-rated schools in the District, catering to children of all ages. Crime rates in Barnaby Woods are comparatively low, positioning the neighborhood as a haven for families and professionals.
The population includes a diverse mix of residents, most of whom are homeowners. The neighborhood is also renowned for its proximity to Rock Creek Park, one of DC's largest and most beautiful parks. It has hiking and biking trails, picnic areas, and ample opportunities to enjoy nature.
Wesley Heights
Wesley Heights is a prestigious neighborhood in the Northwest quadrant of Washington, DC. It is situated south of spring valley and is home to some of the city's most affluent residents. This neighborhood is known for its stunning homes with manicured lawns and tree-lined streets. It has a rich history and a strong community that takes pride in preserving the area's heritage.
Wesley Heights is known for its excellent schools, such as Hardy Middle School and Georgetown Day School, which make it an ideal place for families. The crime rate in the neighborhood is low, which speaks to its safety.
Wesley Heights's population is diverse, including families, young professionals, and retirees. Parks like Battery Kemble Park and Glover-Archbold Park provide residents with ample outdoor recreation opportunities. Restaurants like 2Amys, Wagshal's Deli, and BlackSalt Fish Market and Restaurant offer residents a variety of dining options.
Mount Pleasant
Mount Pleasant is an idyllic neighborhood located in Washington, DC. The area is known for its diverse population, historical and well-preserved architecture, and plenty of outdoor recreational spaces.
The neighborhood has several notable educational institutions, such as Bancroft Elementary School, Latin American Montessori Bilingual Public Charter School, and many more.
Mount Pleasant is also known for its low crime rates, which contribute to a safe and secure environment for families and individuals.The area offers residents an abundance of amenities, such as a variety of dining options ranging from casual eateries to upscale restaurants.
Plenty of lush green spaces, such as Rock Creek Park and Meridian Hill Park, are perfect for picnicking, jogging, or taking leisurely strolls.
Final Thoughts
While Washington, DC, may have a reputation for crime and safety concerns, several neighborhoods are considered the safest in the city.
These neighborhoods have low crime rates, active community involvement, and excellent access to public amenities, setting them apart as ideal places to live.
More From Dollar Sanity:
5 Apps Like Shiftsmart to Find Legit Jobs
$50 Grocery List For 2 Adults: Weekly Meal Plan On A Budget
16 Stores Like TJ Maxx For Cheap Clothing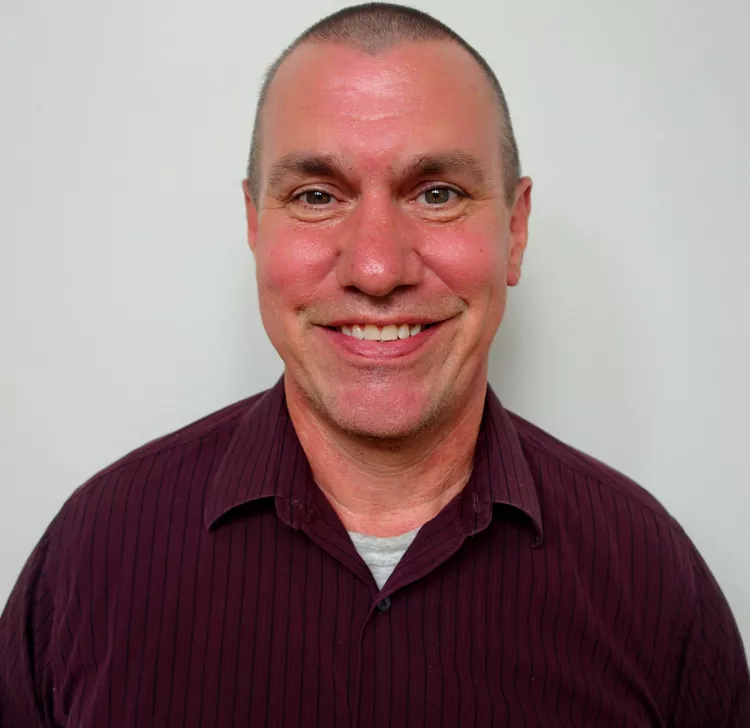 David Bakke is a personal finance expert and the published author of the book 'Don't Be A Mule.' Specializing in money management, investing, retirement, income generation, and entrepreneurship, he earned his Bachelor of Arts in Creative Writing from the University of South Florida. David started his own blog, YourFinances101, in 2009. His writing has been featured in Investopedia, Business Insider, US News, and Money Crashers.