Brooklyn is one of the most vibrant and culturally rich boroughs in New York City.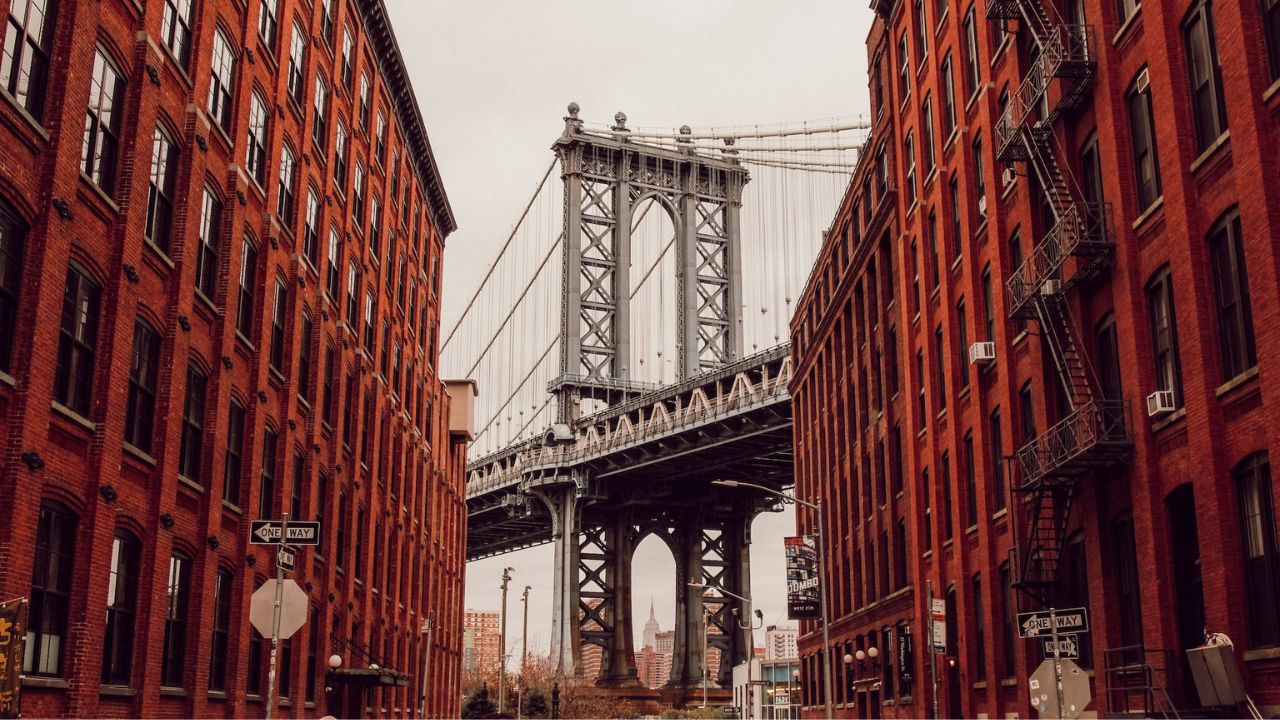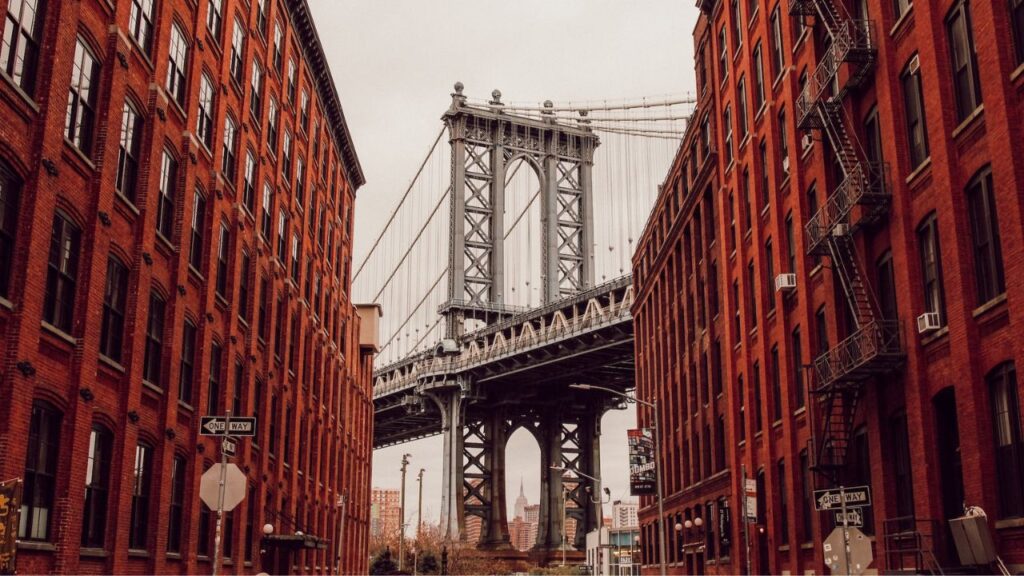 It is home to some of the world's best food, music, art, and architecture. However, like any big city, some areas are considered safer than others. Therefore, knowing where to stay is important to make your visit as safe and enjoyable as possible.
We're going to highlight some of the safest neighborhoods in Brooklyn – known for their lower crime rates, family-friendly atmosphere, and overall peace and tranquility.
See: 9 Safest Neighborhoods In Queens
Top 7 Safest Neighborhoods in Brooklyn
From family-friendly Park Slope to the tree-lined streets of Windsor Terrace, these neighborhoods represent the best of Brooklyn living.
Bay Ridge
Bay Ridge is a waterfront community in the southwest corner of Brooklyn, New York City. Over the last 30 years, crime rates have plummeted, with an average of only 5.9 non-violent crimes per 1000 residents.
This low crime rate is one reason Bay Ridge is a safe and desirable place to live. The neighborhood also boasts excellent schools, including highly rated public and prestigious private schools. There is a diverse population, including young families and established professionals.
Residents enjoy a variety of restaurants offering international cuisines and access to several beautiful parks. With its rich history and community feel, Bay Ridge is a stand-out neighborhood to consider when looking for a place to call home.
Midwood
Midwood Neighborhood, located in the south-central part of Brooklyn, is a safe and good place to live. In 2010, it was named the safest neighborhood in NYC. Midwood High School is an excellent educational institution in the area.
The neighborhood's residential nature makes it much safer than many other neighborhoods in South Brooklyn. The serious crime rate is very low, with only 8.6 serious crimes per 1,000 residents in 2021.
Midwood is also known for having a diverse population and a wide range of restaurants catering to diverse palates. The neighborhood is dotted with beautiful parks, making it easy to enjoy outdoor activities. 
Park Slope
Park Slope, a neighborhood in Brooklyn, is a culturally diverse and family-friendly residential area in New York City. It is known for its picturesque, quiet atmosphere with historic rowhouses and brownstone houses.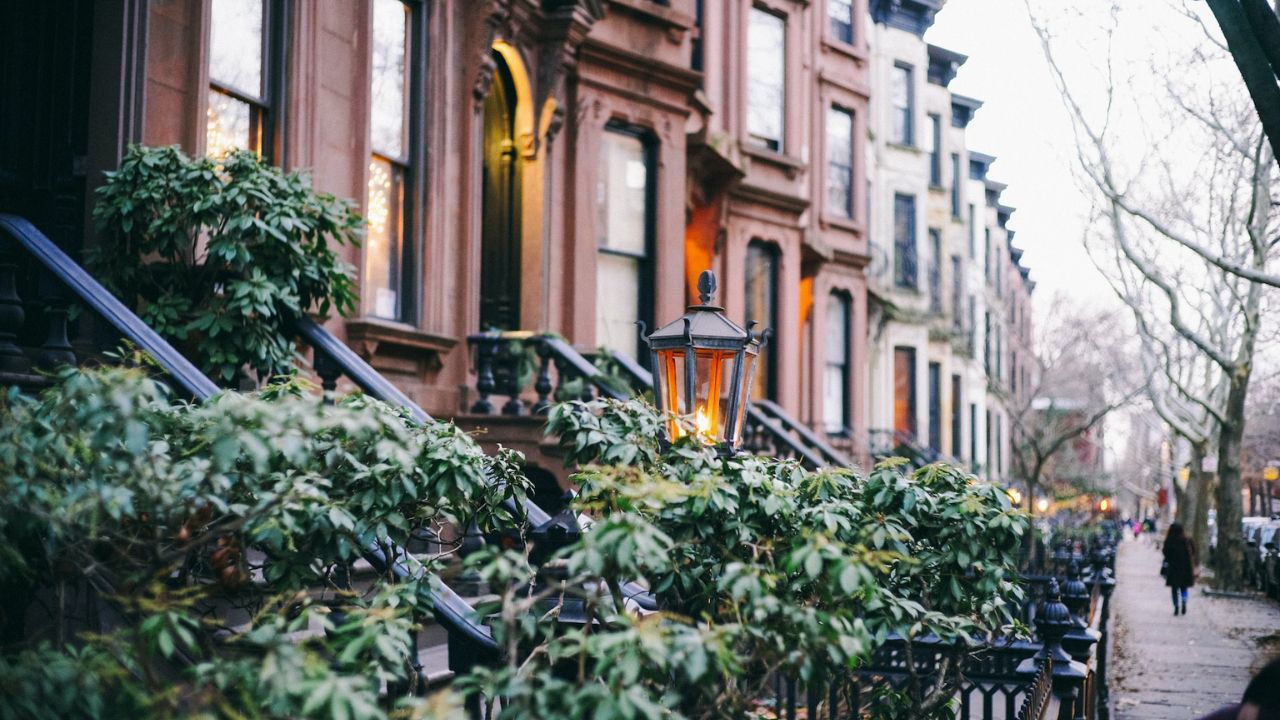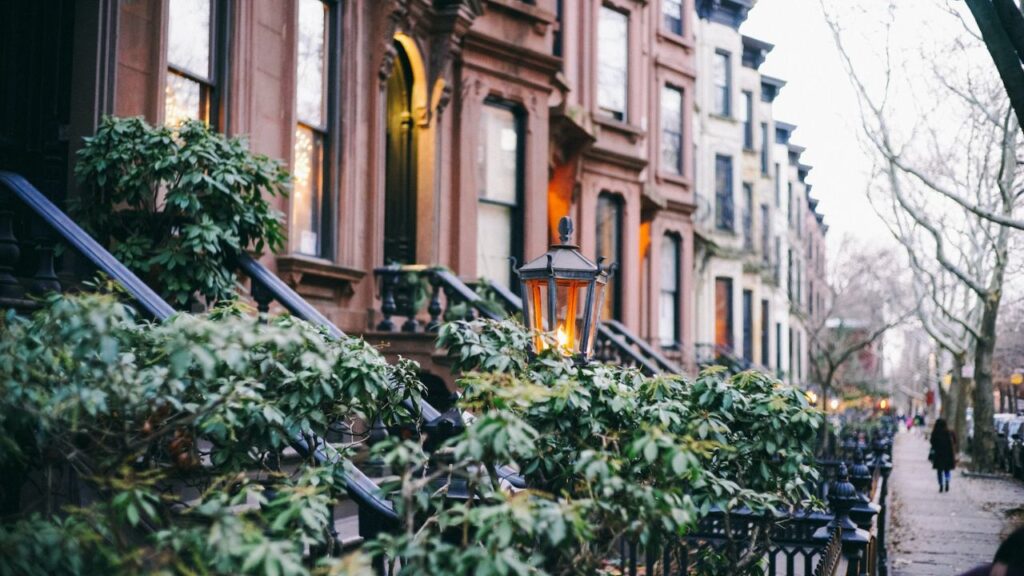 Park Slope is also a pedestrian-friendly neighborhood with organic food markets and tree-lined sidewalks. The area has a low crime rate, with only 12 non-violent crimes committed per 1000 people. The violent crime rate is also below average. 
The neighborhood has excellent schools, including the highly rated P.S. 100, The Coney Island School. You can use the sprawling Prospect Park for outdoor concerts, picnics, and jogging. With its beautiful parks, quality schools, low crime rate, and close-knit community, Park Slope is a fantastic and safe place to live.
Dumbo
Dumbo, short for Down Under the Manhattan Bridge Overpass, is a creatively oriented neighborhood between the Manhattan and Brooklyn bridges in Northeast Brooklyn. It is a walking neighborhood, and though it's small, there's plenty to do and explore.
Dumbo has a rich history as a hub for shipping and manufacturing, and now it is a sought-after residential neighborhood. The crime rates are low, making it a safe place to live or raise a family. Dumbo also boasts excellent schools, restaurants, and parks.
The population is diverse, including young professionals, families, and artists. All these factors make Dumbo stand out as a great place to live or consider moving to.
Kensington
Kensington is a diverse and vibrant neighborhood located in the central portion of the New York City borough of Brooklyn. With a population of 47,648, Kensington is a safe and welcoming community with just 66 major crimes per 10,000 residents. This low crime rate makes it a safe neighborhood for families and individuals.
Kensington is located south of Prospect Park and Green-Wood Cemetery, acting as a haven from the busier parts of the city. The neighborhood is known for a variety of excellent schools, including public schools and private institutions.
The area also boasts an impressive assortment of restaurants and cafes, and Kensington residents can access various parks and recreational spaces.
You might be interested in Safest Neighborhoods In Bronx, NYC.
Borough Park
Borough Park is a neighborhood located in the southwestern part of the borough of Brooklyn. It is an extremely safe and family-friendly neighborhood with a population that is mostly comprised of Hasidic and Orthodox Jews.
According to recent statistics, Borough Park has a rate of 4.8 serious crimes per 1,000 residents, significantly lower than the average for Brooklyn. The neighborhood is known for its good primary and famous junior high schools. In terms of safety, Borough Park's rate of violent crimes per capita is less than that of the city as a whole.
Additionally, the neighborhood is relatively walkable and above average in safety. With great schools, low crime rates, and a strong sense of community, Borough Park is an excellent neighborhood to consider living in.
Gravesend
The Gravesend neighborhood in Brooklyn is a safe and family-oriented community in the south-central section of Brooklyn. Between Coney Island Avenue and Kings Highway, Gravesend features a mix of residential and commercial properties, making it a great place to live and work.
Gravesend has a rich history and was incorporated into the City of Brooklyn in 1894. The neighborhood has several excellent schools, including the Gravesend Public School and the PS 200 Benson School. 
Crime rates in Gravesend-Sheepshead Bay are 40% lower than the national average, making it a very peaceful and safe community. With a variety of restaurants and grocery stores within walking distance, Gravesend offers residents unmatched convenience and accessibility.
Gravesend is home to several beautiful parks, including Colonel David Marcus Memorial Park and Dr. John J. Calandra Playground, which provide residents with ample space for outdoor recreation.
Conclusion
Brooklyn has many safe and inviting neighborhoods for individuals and families alike. From the tree-lined streets of Park Slope and the historic charm of Brooklyn Heights to the upscale boutiques of Park Slope and the family-friendly community of Bay Ridge, there's something for everyone.
While crime can occur in any part of the city, taking precautions such as staying aware of your surroundings and choosing a home in a safe neighborhood can help ensure a peaceful and secure living environment. By exploring the many vibrant neighborhoods in Brooklyn, you will surely find the perfect place to call home.