As one of the most vibrant cities in Florida, Tampa has captured the hearts of tourists and locals alike.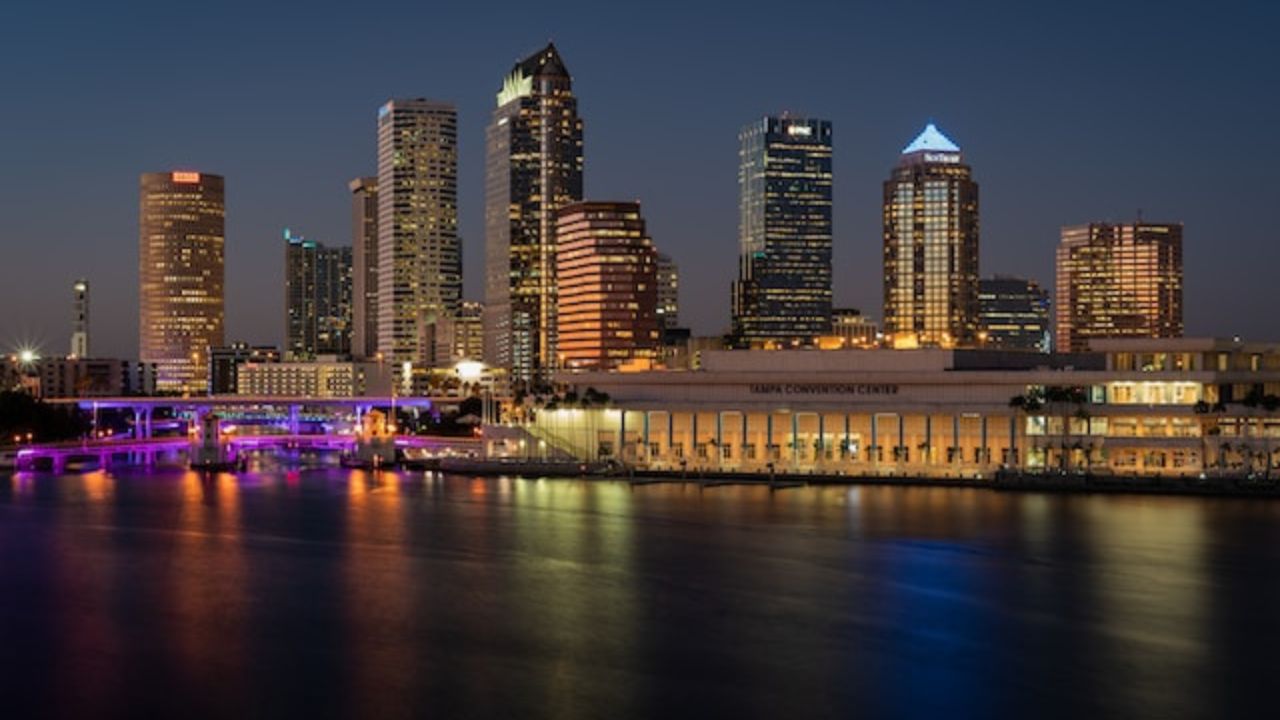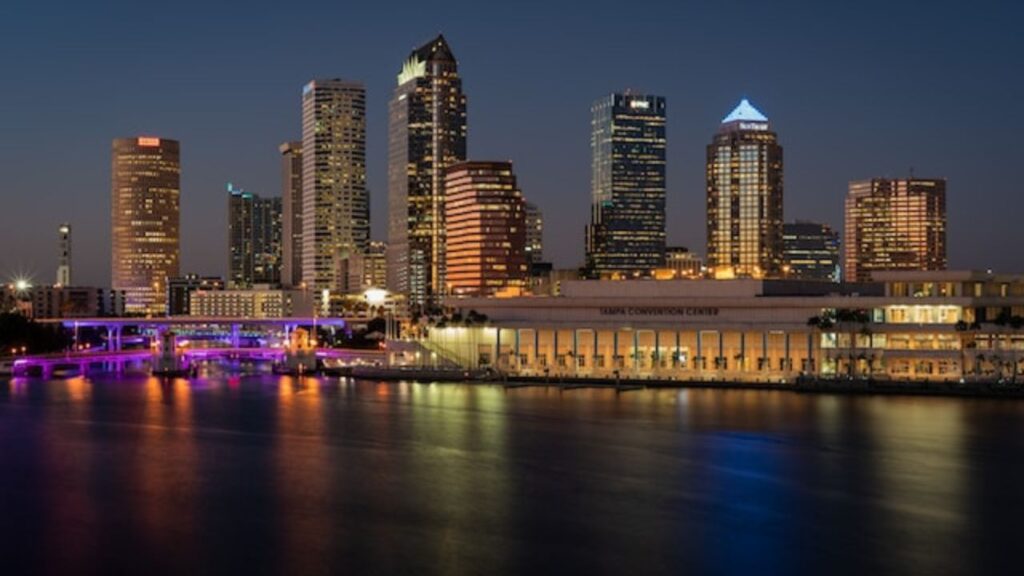 Known for its lovely beaches, exciting amusement parks, and delicious local cuisine, Tampa has a lot to offer. However, one of the aspects that makes this city stand out is the top-notch neighborhoods that cater to the unique needs of each inhabitant.
Whether you're a young professional looking for a bustling downtown scene or a family seeking a calm, suburban environment, Tampa neighborhoods offer something for everyone. Here, we'll take a closer look at some of the best neighborhoods in Tampa and what makes them exceptional places to call home.
best Tampa neighborhoods
Each neighborhood offers a unique flavor and a high quality of life, from charming historic districts to modern developments.
Channel District
The Channel District is a relatively new neighborhood, having experienced a resurgence in the last decade. The area boasts new high rises, boutiques, and restaurants, creating a pedestrian-friendly setting for its residents.
The best thing about living in the Channel District is that it is home to some of Tampa's best attractions. The Florida Aquarium, for instance, is a must-visit, with its wonderful displays of shark and stingray exhibits.
Adjacent to the aquarium, you'll find the Victory Ship, a converted warship that tells the story of WWII. When it comes to dining and entertainment, the Channel District has much to offer. There are excellent restaurants serving craft brews and live performances.
Palma Ceia
Located in the heart of South Tampa, Palma Ceia is a highly desirable neighborhood for families and young professionals. The area is known for its diverse dining, cafes, and greenspace, which appeal to people who cherish a green and serene environment.
Palma Ceia's excellent reputation is due to its quality schools and walkable community rich in history. The neighborhood is a mix of single-family homes and apartment complexes loaded with amenities, so all living options exist.
The Palma Ceia Golf & Country Club is a great attraction for golf lovers. The club is home to one of the best golf courses in Tampa and is located on the impressive Bayside Boulevard. The Palma Ceia Business & Design District is another gem in this neighborhood, boasting boutiques, shops, and art galleries.
You might be interested in: 12 Richest Towns In Indiana
Ybor City
Ybor City, also known as the "Latin Quarter," is one of the most colorful neighborhoods in Tampa. Initially settled by Cuban, Spanish, and Italian immigrants, this historic district is now a thriving cultural destination that draws visitors worldwide.
The neighborhood's diversity is reflected in its quirky boutiques, vintage shops, and Cuban and Latin American eateries that sell authentic dishes. A notable attraction in Ybor City is the Columbia Restaurant, known for its award-winning Spanish and Cuban cuisine and Flamenco dance shows.
For those looking for something more out of the ordinary, you might want to try drag queen bingo at Hamburger Mary's. With the TEcoline Streetcar System, you can take in the local artwork, gifts, fresh produce, and snacks while riding through Ybor City's streets.
SoHo
South Howard Avenue (SoHo) is a vibrant and trendy area of Tampa that's fast becoming a hotspot for young people.
Boutique shops, cafes, and restaurants line the street, providing an array of dining and nightlife options.
The atmosphere is laid back, and the nightlife scene is booming, making it an ideal spot for young professionals, students, and urbanites.
You're just a short hop from SoHo to the Davis Islands and Hyde Park.
Learn: How to Make Your Starbucks Drink Cheaper
Downtown Tampa
Downtown Tampa is in the middle of the city's urban development core. The area has undergone significant development in the last two decades, transitioning from a strictly commercial location to a more residential location.
The new luxury high-rises and apartment buildings that have emerged in recent years make Downtown a desirable and trendy neighborhood.
One of the advantages of living in Downtown Tampa is that it affords ready access to many excellent amenities, such as the Curtis Hixon Waterfront Park, museums, the Florida Aquarium, and the Riverwalk, which draw thousands of visitors each year.
Downtown Tampa isn't exclusive to millennials, either. People of all ages are drawn to the city's iconic skyline, arts and culture, and thriving riverfront.
Harbour Island
Another bustling urban neighborhood, Harbour Island, is situated near Downtown Tampa and within walking distance of Amalie Arena.
Residents can enjoy stunning views of the city skyline and the Bay.
The neighborhood's proximity to the Tampa Riverwalk allows residents to ride bikes or stroll downtown for shopping and dining.
Homes range from luxury high-rises to single-family homes, attracting those looking for luxurious city living.
Old Seminole Heights
Old Seminole Heights is a great option if you're looking for a quiet, family-friendly neighborhood close to the city's amenities. This neighborhood boasts 1920s bungalows and oak-filled Lowry Parks, creating an atmosphere that's peaceful and inviting.
The area is a great spot for hiking, with scenic riverside spots nearby. Other attractions include the ZooTampa, where you'll find penguin encounters and rhino feedings, not to mention craft breweries and farm-to-table restaurants. Old Seminole Heights has many boutiques and antique shops along North Florida Avenue if shopping is more your thing.
Tampa Palms
Tampa Palms is a great option for those looking for a mixed-use community with plenty of options. This sprawling neighborhood stretches across 4,100 acres and sits on the Hillsborough River on the Southern end.
Tampa Palms is home to the University of South Florida, and as such, it is a great spot for students looking to call Tampa home.
The neighborhood has housing options for everyone, including townhomes, apartments, and single-family homes.
The Tampa Palms Golf & Country Club is a must-visit for golf lovers, while biking and hiking trails are perfect for outdoor enthusiasts.
The community has remained vibrant and thriving over the years, making it one of the best neighborhoods to live in Tampa.
The Bottom Line
Tampa is an excellent place to live with its warm climate, beautiful surroundings, and a broad range of neighborhoods offering unique lifestyles for all ages, income levels, and interests. From the vibrant downtown atmosphere to the peaceful suburbs of Tampa Palms, there is a perfect neighborhood for everyone to call home.
Whether you're looking for a bustling business district, a waterfront community, or a historic neighborhood, Tampa has plenty of options for those seeking the perfect place to call home.