Portland, Oregon, is known for being an eclectic and vibrant city that offers a variety of experiences to its residents and visitors.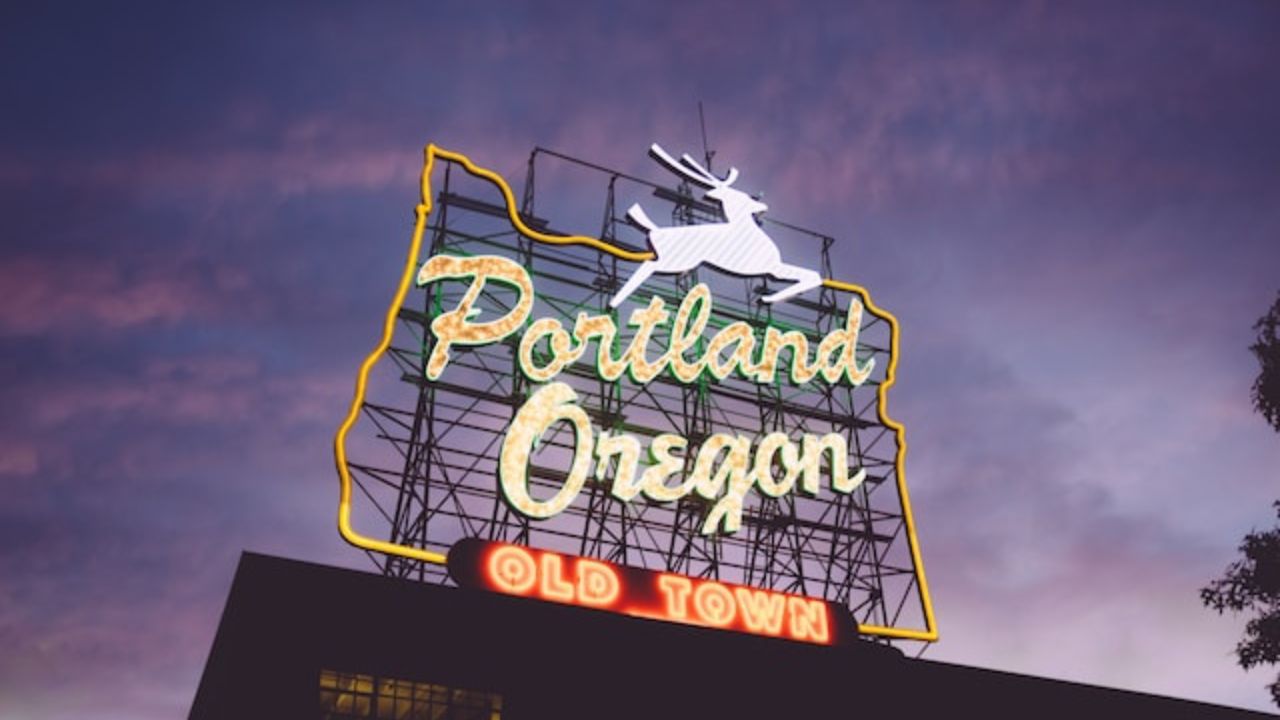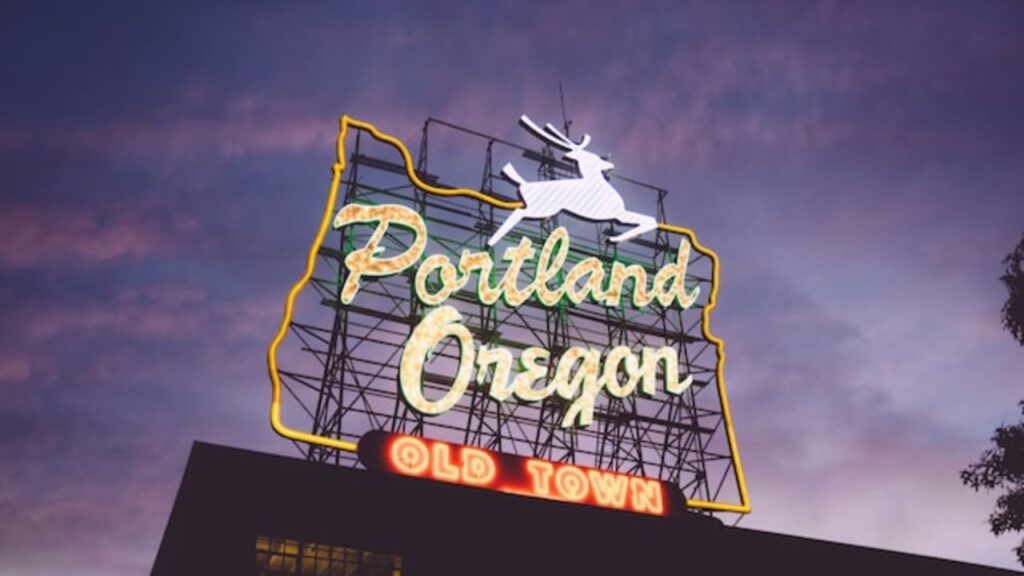 However, like any major city, Portland has safer areas than others. A safe neighborhood is not only a basic right, but it is also essential to ensure a high quality of life for all. It prevents crime, reduces poverty, and creates opportunities that enhance social connectivity within a community.
If you are thinking about moving to Portland or are simply curious about the safest neighborhoods in the city, then you're in the right places. Let's check out some of the safest neighborhoods in Portland that offer their residents a feeling of security and peace of mind.
See: 4 Safest Neighborhoods to Live in Oakland
Find out: 6 Safest Neighborhoods In Sacramento, CA
2023 Safe Neighborhoods in Portland Area
These neighborhoods offer a peaceful and secure environment for families, professionals, and anyone seeking a sense of community. From tree-lined streets to ample public spaces and low crime rates, these neighborhoods provide a safe haven amidst the hustle and bustle of Portland life.
Southwest Hills
The Southwest Hills neighborhood is located southwest of Portland, bordered by the Sylvan Highlands. The population of this neighborhood is relatively small, with 5,867 residents.
The area is considered safer than the Greater Portland region, with a crime rate lower than 90% of Portland neighborhoods. This makes it an ideal location for families looking for a secure community to call home.
In addition to its safety, the Southwest Hills neighborhood also boasts great schools, numerous parks, and a variety of restaurants for locals to enjoy. All these factors make the Southwest Hills neighborhood an excellent choice for anyone looking for a safe and comfortable place to live in Portland.
Eastmoreland
Eastmoreland Neighborhood is located in inner southeast Portland and has a population of 4,340. It is an early-twentieth-century, tree-filled neighborhood known for its beautiful homes and charming streets. Eastmoreland has a reputation for being one of the safest and best neighborhoods in Portland.
This community has a strong sense of community and is safer than 66% of cities in Oregon. The neighborhood has a low crime rate, where Violent crimes are 13% lower than the national average. The area boasts excellent schools, including Reed College and Duniway Elementary School.
There are numerous restaurants, cafes, and bars, which provide an ideal gathering spot for locals. The neighborhood also features picturesque parks with popular walking trails, playgrounds, and sports fields.
Read: 10 Safest Cities to Live in Colorado
Northwest District
Northwest District is an excellent place to live in Portland, Oregon, boasting a rich history and a vibrant community. The neighborhood is renowned for its bustling Northwest 23rd Avenue, where residents and tourists can find everything from big-brand stores to vintage shops, local designers, and restaurants. But what sets this neighborhood apart is its safety.
According to statistics, it has crime rates that are 60% lower than the Portland average, making it one of the safest neighborhoods in the city. With an estimated population of 7,776, it's easy to see why more and more people are moving here.
The neighborhood also features a wooded Forest Park that offers residents a natural escape while maintaining easy access to downtown Portland. Furthermore, it has excellent schools and a variety of restaurants and parks, making it an ideal place to call home.
Alameda
The Alameda Neighborhood in Portland, Oregon, is an excellent place to consider living in. For starters, it's situated on Alameda Ridge, providing residents with breathtaking views of Downtown Portland. It spans NE Prescott Street to Knott Street, giving residents easy access to various restaurants and parks, making it an ideal place to live.
The warm-hearted Northeast Portland is known for its welcoming and friendly residents, and the Alameda Neighborhood is no exception. With a population of 5,132, the area is small enough for a strong sense of community but big enough to have plenty of amenities.
Additionally, the neighborhood is tremendously safe, and many schools are within its borders. The crime rates are 10% lower than the national average, making it one of the safer areas in Portland.
Bridlemile
Bridlemile Neighborhood in Southwest Portland, Oregon, is a safe and welcoming community tucked away from bustling urban life. The Portland city boundary runs through the area, and the southern part of the neighborhood is within Portland proper.
Bridlemile is home to Bridlemile Elementary School, making it a great location for families with children. The area is also popular with retirees and young couples looking for a friendly community to call home.
The neighborhood has a population of 7,227, with a lower crime rate than the nearby downtown Portland area. Restaurants and parks are available, creating a relaxing atmosphere. Bridlemile is a great place for those who want a peaceful and safe environment while still close to metropolitan life.
Homestead
Homestead neighborhood in Portland, Oregon, is a picturesque residential neighborhood in West Hills. This neighborhood has a population of 3,189 people and is known for its scenic beauty and walkability.
Homestead is also considered a safe neighborhood, with violent crime rates 46% lower than the national average. One key factor that makes Homestead stand out is its access to Marquam Nature Park, a nature reserve with hiking trails and scenic views.
Also, Homestead has some great public schools and excellent restaurants. The neighborhood is also home to Scenic Terwilliger Boulevard, which offers breathtaking city views. With all these features, Homestead is a perfect place to call home.
Is Portland Oregon a Safe Place to Live According to Reddit?
Despite Portland residents potentially having biased opinions, it may be worth checking what they think are the safest places to live in Portland. In a recent Reddit thread, I found the following comments:
SW Portland, John's Landing specifically. Quiet, safe, close to river and bike path. Very family and dog friendly. Not as many amenities as some neighborhoods, but we've got coffee shops/cafes, a few decent restaurants, a Zupan's (Safeway and New Seasons just over the bridge in Sellwood and Freddy's in Burlingame), NW Growler's. It's significantly less hectic than living close in. Still only a 5 mi commute to downtown. – one user said.
Boise, Arbor Lodge are pretty safe and great! I don't think there's a "no go" neighborhood here. There's some spots that are rougher. But honestly you'll be fine probably everywhere, despite what the firing squad in the comments sections claim. – another one added.
Crime does not have a zip code.. That being said Dunthorpe is where you want to live when you can afford it. If you're a renter, Kerns, Sunnyside, and Richmons are probably a good bet. – one concluded.
As you can see, there are plenty of neighborhoods or suburbs in the Portland area where you can live without fearing for your safety.
Conclusion
Portland and its surrounding neighborhoods offer a range of safe communities for residents to call home. Whether you prefer the peaceful nature of the suburban living or the lively energy of the city, there are options for everyone to find a comfortable and secure place to reside.
With top-rated schools, low crime rates, and numerous amenities and attractions, it's no surprise that Portland has become a highly sought-after destination for those searching for a safe and fulfilling lifestyle. So, whether you are relocating or just looking for a change of scenery, Portland has something for everyone to enjoy.