Like any other city, San Diego has its share of crime and safety concerns.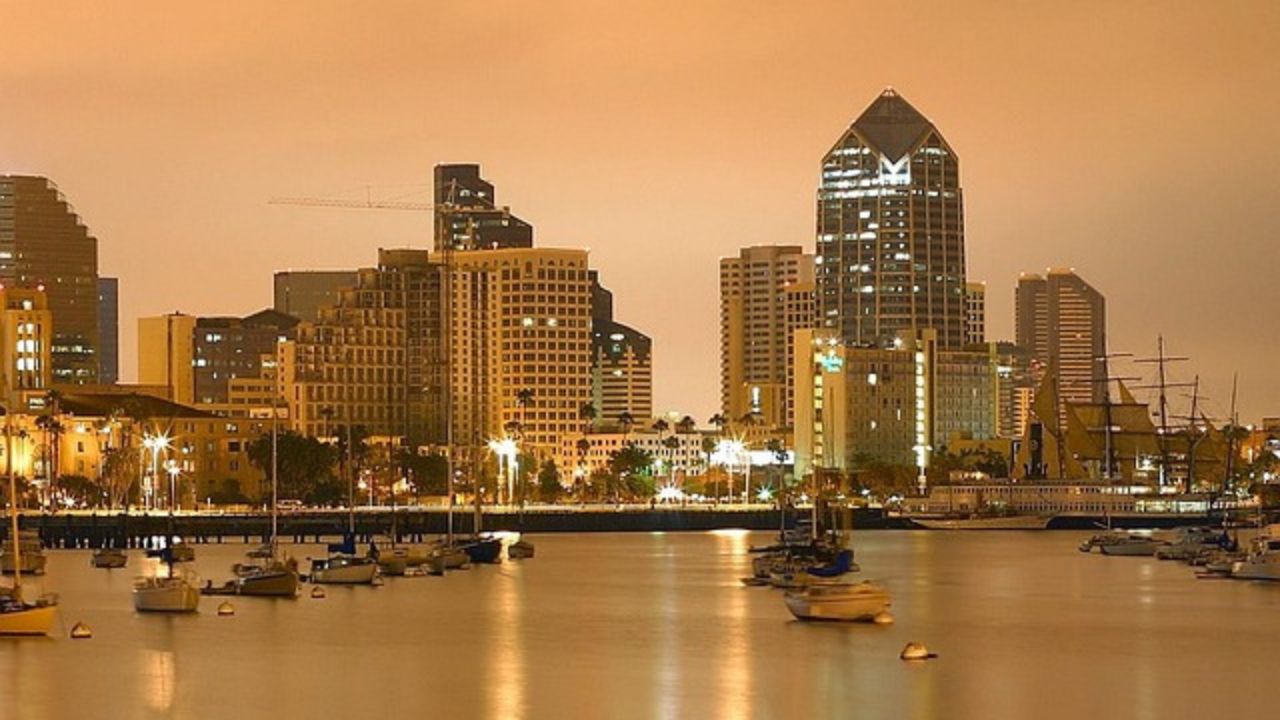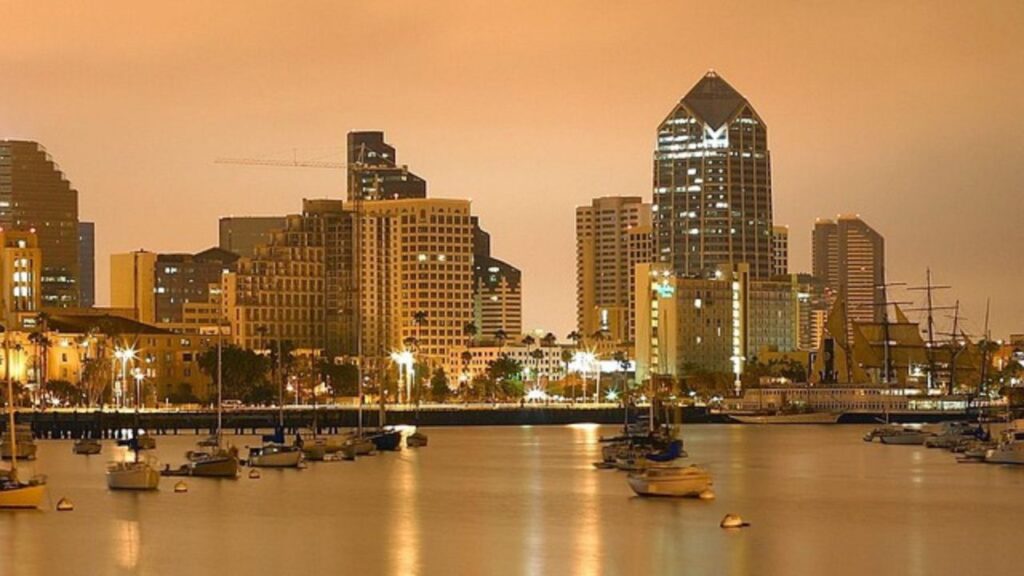 If you're considering moving to San Diego or just looking to relocate within the city, choosing a safe neighborhood is paramount.
So pack your bags, and let's check what are the safest neighborhoods in San Diego.
Safest Neighborhoods To Live in San Diego
In general, San Diego is a great place to live but some of its neighborhoods are safer than others.
Scripps Ranch
Scripps Ranch, nestled in the northeastern part of San Diego, boasts a rich history spanning over a century. Its 1200-acre area provides a serene, suburban feel and offers a high quality of life.
The neighborhood is home to the award-winning E.B. Scripps Elementary School, which has consistently posted impressive results in academic achievement tests.
Crime rates in Scripps Ranch are 65% lower than the national average, adding to residents' feeling of safety and security. With a population of around 36,000, the neighborhood offers community and belonging.
Plenty of restaurants and parks are scattered throughout Scripps Ranch, making it easy for residents to socialize and enjoy the great outdoors.
La Jolla
La Jolla boasts a stunning coastline and high-end shopping and dining options. It's also one of the safest neighborhoods in the city, ranking sixth overall.
The cost of living in La Jolla is higher than the national average, but the area's charm and amenities make it well worth it for those who can afford it.
The neighborhood is home to several top-rated schools, including La Jolla High School and UC San Diego, as well as various parks and outdoor recreation areas. Residents can enjoy activities like surfing, hiking, and biking or relax at popular spots like La Jolla Cove and La Jolla Shores.
La Jolla is a great place to call home with its natural beauty, stellar school system, low crime rates, and high quality of life.
More:
Torrey Hills
Torrey Hills is located in the northern region of San Diego and comprises 784 acres. It's a safe and desirable neighborhood known for its low crime rate and excellent schools, including the highly-ranked Torrey Hills School.
With a population of 4,798, it's a smaller community that offers a sense of closeness and neighborly comfort. It boasts many parks, including Torrey Hills Park and Los Penasquitos Canyon Preserve, which offer scenic trails and natural beauty.
The neighborhood also features a range of restaurants and shopping options. So, if San Diego is a good place to live, Torrey Hills is an ideal place to live, work, and play.
The combination of safety, excellent schools, and natural beauty make Torrey Hills a standout neighborhood in San Diego.
Del Mar Mesa
The Del Mar Mesa neighborhood in San Diego is a safe and affluent area consisting of 2,042 acres, with 900 acres of preserved open space protected habitat. This creates a peaceful and serene environment for residents, with 10 miles of hiking, biking, and riding trails to explore.
The low crime rate and highly rated schools make it an ideal place for families to settle down. The area boasts a diverse population, and there are plenty of restaurants to try out, serving various cuisines.
The Del Mar Mesa neighborhood parks are beautifully maintained and perfect for picnics or family outings.
Egger Highlands
Egger Highlands is an up-and-coming neighborhood in San Diego with a vibrant community of 8,716 residents. It is located north of Palm City and Nestor and is bounded by Coronado Avenue and Saturn Boulevard.
While its income levels are slightly below average, Egger Highlands is a safe neighborhood with a low crime rate. The area also has excellent schools, making it an ideal family destination. Additionally, the area has a variety of restaurants to suit every taste, from traditional Mexican cuisine to contemporary fusion eateries.
The neighborhood has several parks for outdoor enthusiasts, including the Salt Creek Recreation Area and South Bay Community Park.
Golden Hill
Golden Hill is a beautiful neighborhood in San Diego, with its most notable feature being its architecture. Most of the buildings in Golden Hill were built before 1900 and still maintain their charm and character.
The community is located south of Balboa Park and offers a variety of bars, restaurants, coffee shops, and parks. The Fleet Science Center, and the Air and Space Museum are all nearby attractions.
Despite being nestled in the heart of San Diego, Golden Hill has low crime rates, making it a very safe neighborhood. The population is diverse, friendly, and always welcoming to newcomers.
The neighborhood's schools are highly rated, making it an excellent choice for families with children.
Black Mountain Ranch
Black Mountain Ranch is a neighborhood located in the northern part of San Diego. It was developed in 2003 and has become one of the most desirable places to live. This neighborhood spans over 5,100 acres and offers a sparse suburban feel and modern amenities.
The community's top-performing schools are part of the acclaimed Poway Unified School District. The neighborhood offers many parks and hiking trails, such as Black Mountain Open Space Park, which offers miles of scenic hiking trails.
Crime rates in Black Mountain Ranch are relatively low, making the neighborhood a safe place to reside. The population is diverse, and residents enjoy excellent dining options with an array of restaurants to choose from.
Kensington
Kensington is a neighborhood located in the heart of San Diego, California, with a population of 13,025. Founded in 1910, it is a highly desirable and safe community with tree-lined streets and spacious houses. According to recent statistics, Kensington has a low crime rate, and its residents feel secure walking alone.
Additionally, the median household income in the neighborhood is $83,869 per year. Kensington boasts excellent public schools, including highly rated Kensington Elementary School. The area also has several parks, including the Kensington Community Park and Talmadge Gateway Park.
Kensington neighborhood also offers a variety of local restaurants and coffee shops, including Pappalecco and Kensington Cafe. These features make Kensington an attractive destination for those seeking a comfortable and safe living place.
Conclusion
San Diego is a beautiful city with many safe neighborhoods. Its neighborhoods are known for low crime rates, a family-friendly atmosphere, and excellent schools.
It is worth nothing that no neighborhood is completely immune to crime, and it's always a good idea to take basic safety precautions wherever you are.
Whether you're a long-time resident or a newcomer to San Diego, with a little bit of research and common sense, you can find a great neighborhood that's safe and welcoming.