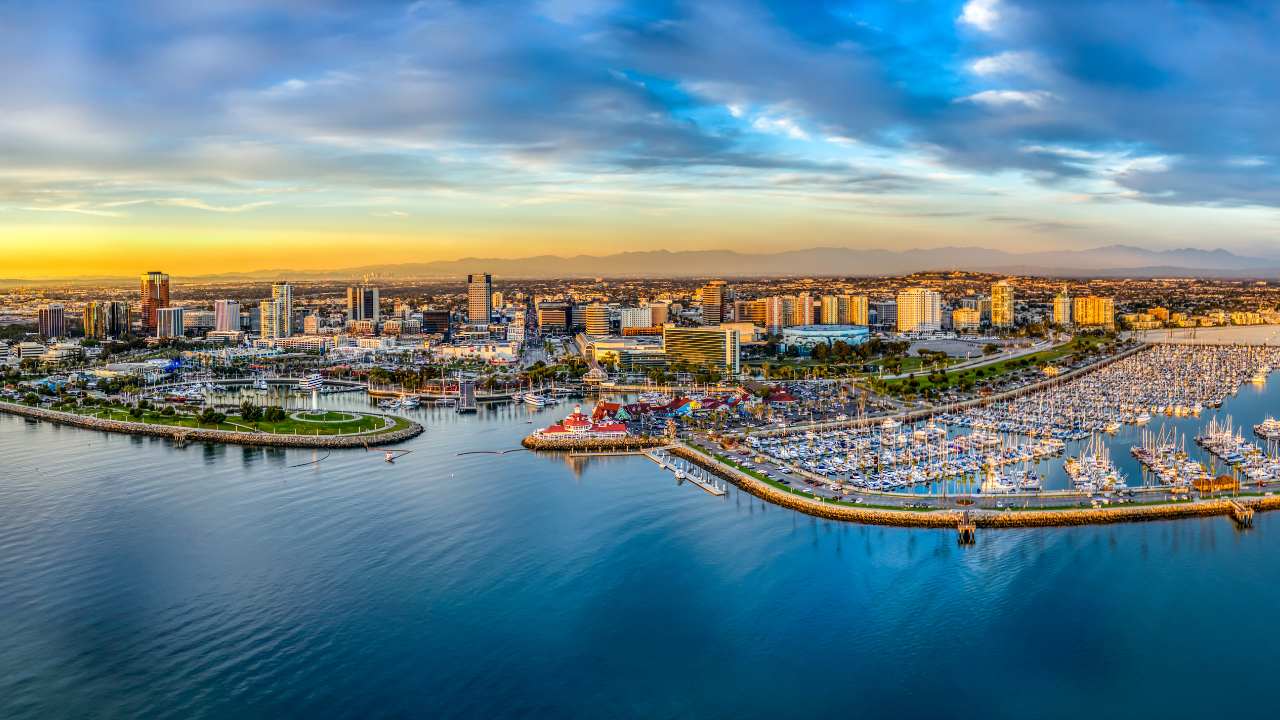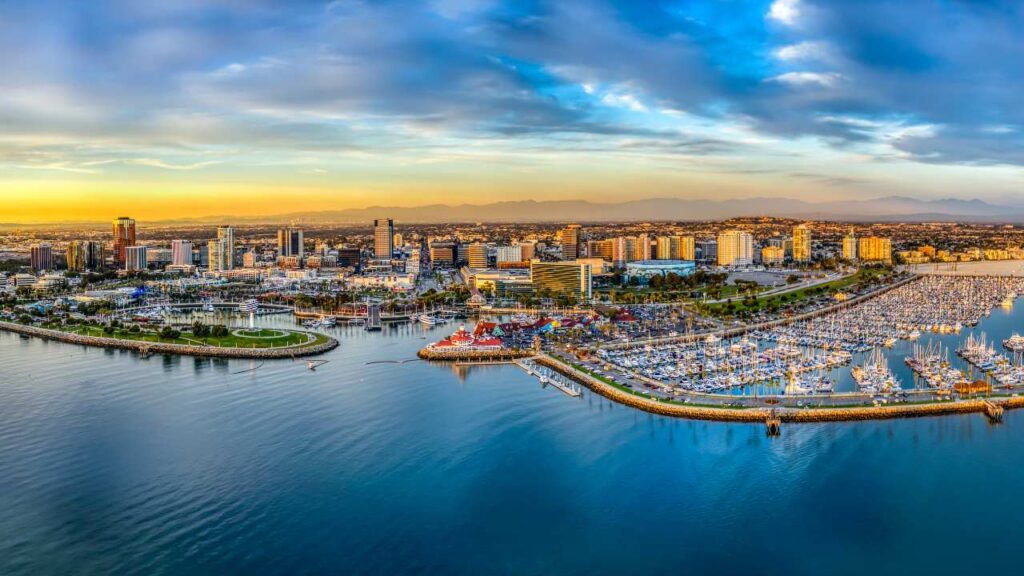 Places from beach counties dominate the list of the most expensive places to live in the USA.
People living in these counties enjoy incomes well above the national average and own homes that are equally upscale. For these residents, the high cost of coastal living is just part of the package, and they don't seem to mind it one bit.
1. Santa Clara County, California – $181,300
Santa Clara County is a tech lover's paradise, often referred to as the heart of Silicon Valley. The area is flush with innovation and money, thanks to tech giants like Apple, Google, and Intel. Cities within this county include San Jose, Palo Alto, and Cupertino, to name a few.
Not only is the county rich in dollars, but it's also rich in culture and entertainment. From the high-tech exhibitions at the Tech Museum of Innovation to outdoor escapes like Almaden Quicksilver County Park, there's a slice of life for everyone. This county is home to several Fortune 500 companies, not just a hub of technology but also a source of high-paying jobs.
2. San Mateo County, California – $175,000
Nestled between San Francisco and Silicon Valley, San Mateo County offers a blend of natural beauty and technological innovation. Cities like San Mateo, Redwood City, and Foster City offer excellent schools, fine dining, and upscale shopping.
The county provides a plethora of outdoor activities; from the scenic beauty of Half Moon Bay to the rugged landscapes of the Santa Cruz Mountains. San Mateo County is a haven for both tech workers and nature enthusiasts alike. While it may not host any Fortune 500 headquarters, it's the backyard for many of Silicon Valley's executives and professionals.
3. Marin County, California – $157,500
Known for its natural beauties like Mount Tamalpais and the Marin Headlands, Marin County is a picturesque area just over the Golden Gate Bridge from San Francisco.
Towns such as San Rafael, Mill Valley, and Sausalito offer not just stunning views but also some of the highest quality of living in the country. Marin County is a place where you can spend the morning hiking and the afternoon sailing, all within a stone's throw of your high-value home.
4. Nassau County, New York – $126,576
Located just east of New York City, Nassau County boasts some of Long Island's most coveted neighborhoods. With a median household income of $126,576, it's clear that residents are doing more than just enjoying the ocean breeze.
Places like Hempstead, Long Beach, and Glen Cove offer scenic views and upscale amenities. High-end shopping venues and top-tier schools add to the allure.
5. San Francisco County, California – $126,187
A city and a county all wrapped into one, and what a package it is. With its iconic Golden Gate Bridge, fog-draped hills, and vibrant cultural scene, life here comes with a hefty price tag—an average income of $126,187, to be exact.
San Francisco County is a hub for innovation and high-paying jobs in technology, with major companies like Salesforce, Uber, and Twitter headquartered here.
6. Nantucket County, Massachusetts – $116,571
Nantucket might be small in size, but its impact on your wallet can be pretty large. With an average income of $116,571, residents here are no strangers to the finer things in life.
Located 30 miles off the coast of Cape Cod, Nantucket offers a blend of natural beauty and New England charm. From historic lighthouses to sandy shores, the island provides a picturesque setting for the well-heeled.
7. Alameda County, California – $112,017
Alameda County in California, where cities like Oakland and Berkeley reside, has an average income of $112,017. It's known for its diverse culture and history, alongside its tech-industry prominence.
While not hosting Fortune 500 companies, it is close enough to Silicon Valley to benefit from its economic windfall. From the lively art scene to its unique neighborhoods, it's a blend of affluence and cultural richness.
8. Suffolk County, New York – $111,660
Suffolk County, New York sits at the eastern end of Long Island, encompassing cities like Babylon and Huntington. With an average income of $111,660, it's a hub of affluence that offers a blend of suburban and coastal living.
Hamptons getaways and scenic beaches are just some of the perks. It's an area where high incomes meet natural beauty, making it a prime location for those who can afford it.
9. Orange County, California – $100,485
Orange County, California, with an average income of $100,485, is the embodiment of the Southern California lifestyle—think Disneyland, beautiful beaches, and luxurious shopping malls. Cities like Anaheim, Newport Beach, and Irvine are part of this wealthy county. It's not just a surfers' paradise; it's also a real estate dream, where the lifestyle is as sunny as the weather.
See: 10 Best Places to Live In Orange County in 2024 (Ranked!)
10. Napa County, California – $97,498
Napa County, California is like Disneyland for wine lovers. With an average income of $97,498, it's one of the wealthiest counties in the U.S. Located in the heart of California's Wine Country, it's famous for its vineyards and wineries, of course.
Cities like Napa, St. Helena, and Yountville offer luxurious dining experiences and are the epitome of culinary excellence. Napa County may not have any Fortune 500 companies, but it's famous around the globe for its top-notch wine. Here, you can float above vineyards in a hot air balloon or explore world-class wineries.
11. Santa Cruz County, California – $96,093
Santa Cruz County captures the essence of the California coast, offering its well-off residents a lifestyle that's a blend of laid-back and luxurious.
Known for its beautiful beaches, like the famous Santa Cruz Beach Boardwalk, and for UC Santa Cruz, this area is a mix of natural beauty and academic brains. While it's not a tech giant hub, tourism and education are the big players here.
12. Snohomish County, Washington – $95,618
Snohomish County serves up a slice of Pacific Northwest life for its wealthy residents. Located just north of Seattle, it offers stunning views of the Puget Sound and the Cascade Mountains.
Employment is diverse, ranging from aerospace—thanks to a Boeing assembly plant—to healthcare and retail. Here, high salaries go hand-in-hand with a love for the outdoors, be it kayaking, hiking, or simply taking in the majestic scenery.
13. Ventura County, California – $94,150
Nestled between Los Angeles and Santa Barbara, Ventura County boasts scenic ocean views and luxurious beachfront properties.
Here, high incomes pair well with outdoor adventures, from hiking in the Los Padres National Forest to surfing in the Pacific. Major employers in the area include health care and technology sectors, contributing to the county's robust average income.
More From Dollar Sanity:
5 Ways to Invest $200k to Make $1 Million
San Diego Vs. Los Angeles: Which is Better?
8 Warm Places With Low Cost Of Living In the US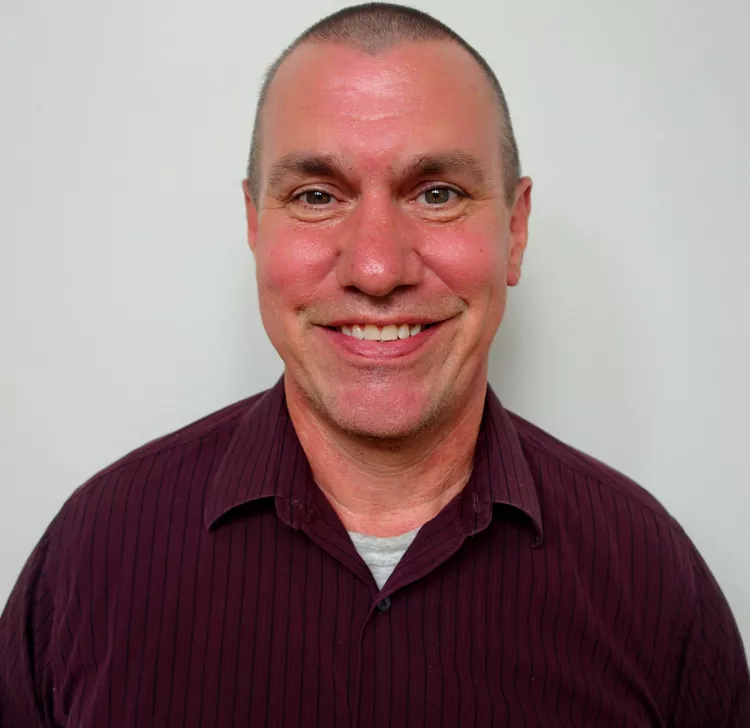 David Bakke is a personal finance expert and the published author of the book 'Don't Be A Mule.' Specializing in money management, investing, retirement, income generation, and entrepreneurship, he earned his Bachelor of Arts in Creative Writing from the University of South Florida. David started his own blog, YourFinances101, in 2009. His writing has been featured in Investopedia, Business Insider, US News, and Money Crashers.