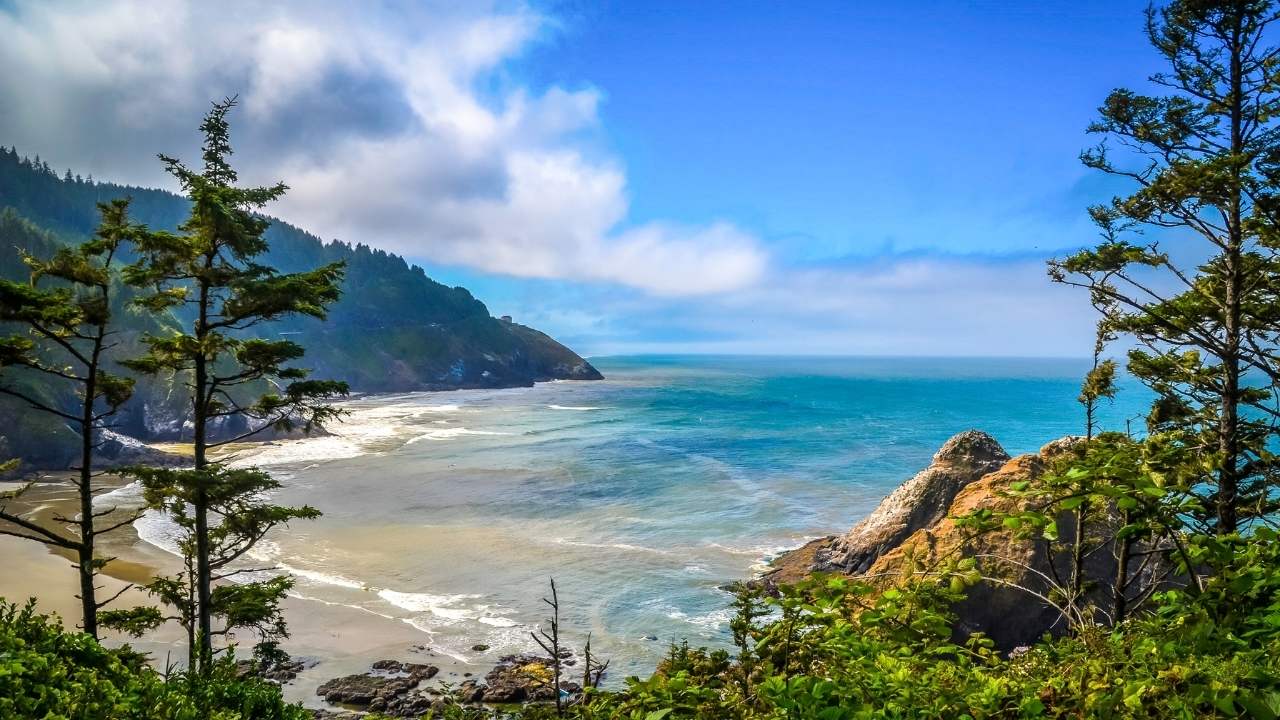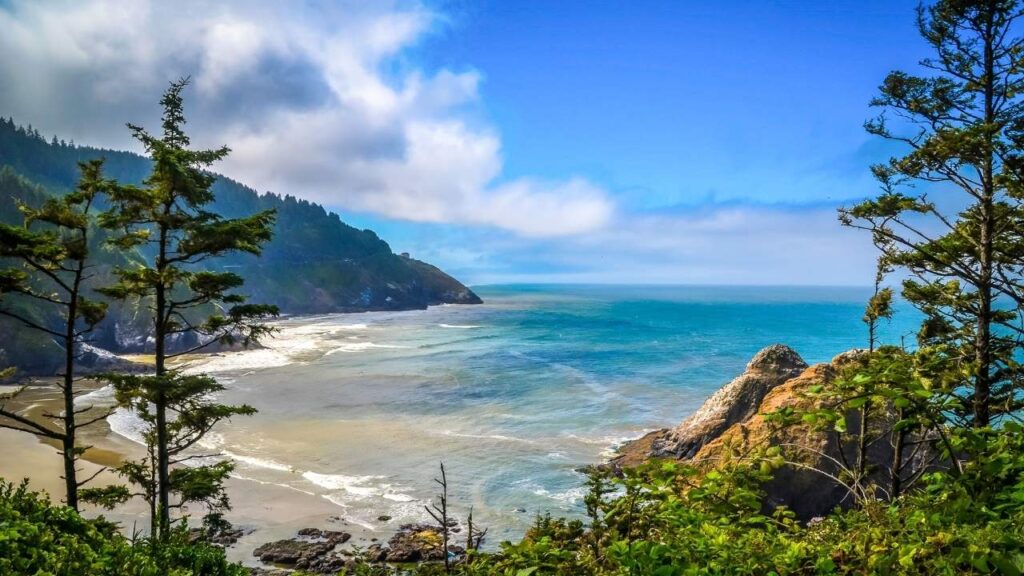 Being home to quirky cities, panoramic views, and picturesque beaches, Oregon can be an interesting place to live. The beachside living in Oregon offers an opportunity to live a dream for many people to have a house on the beach. 
Nevertheless, beach towns often have elevated values. Fortunately, some places in Oregon offer inexpensive housing options along the coast. So, what are some of the cheapest beach towns to live in Oregon? Let's find out!
Cheapest Beach Towns To Live In Oregon
Astoria
Baker City
Coos Bay
Bandon 
Pacific City 
1. Astoria
With its roots embedded along the Columbia River, Astoria is home to approximately 10K people. The city is loaded with many picturesque oceanfront spots, captivating its residents with its scenic beauty. 
These oceanfront spots also create an exploring opportunity, enabling you to see the city's natural beauty.
Astoria also offers other entertainment options, including the Oregon Film and Columbia River Maritime Museum. While one museum is the perfect spot for all the A-listers, the other museum gives you a chance to see the maritime wonders up close.
If you want to explore further the natural beauty and the wholesome vibe of this town, ensure to take the Astoria Riverfront Trolley through town. This trolley takes you through the charming downtown streets of the town, allowing you to capture a glimpse of the peaceful vibe this town offers.
The median home price in Astoria currently sits at $498K. Considering the scenic views and amenities Astoria offers, this Oregon Town offers inexpensive housing options favorable to all budgets.
2. Baker City
Being home to more than 10K residents, Baker City sits in the high desert of eastern Oregon, staying within proximity to the Powder River and Elkhorn Mountain. Considering the various terrains of the town, Baker City's views are no stranger to diversification.
With so many natural sights, the town is a haven for those who crave recreational activities. Bake City has adventuristic bike trails and beautiful hike trails, enabling its residents to embark on naturistic adventures.
The median home value in Baker's City sits at $249K, almost half of Astoria. Given the affordable housing prices of the city, approximately 68% of Baker City's residents are homeowners!
If you're planning to live on rent, the monthly rental expenses in Baker's City span approximately $800. Compared to the national average, Renting houses in Baker's city is comparatively affordable.
Baker's city has a median income of over $48K. The healthy median income in Baker City is a testament to the variety of jobs available in retail, social assistance, and the manufacturing sector. With a low cost of living, diverse amenities, and panoramic views, Baker City counts as one of the best and cheapest towns to live in Oregon.
3. Coos Bay
Having a median home value of over $191K, Coos Bay qualifies as one of the cheapest beach towns to live on the entire Pacific Ocean! According to SmartAsset, Coos Bay is the most affordable coastal community in the US Pacific. 
Being home to 16K residents, Coos Bay thrives as the city having the largest community on the Oregon Coast. The reason behind Coos Bay's thriving community is the strong job opportunities present in the city.
Coos Bay is a well-known industrial city with its focus tethered towards lumber, mining, and shipbuilding. Although, the city is quickly progressing to become a center of healthcare excellence and offers various jobs in the healthcare industry.
Apart from the strong job market, the natural and scenic beauty further invigorate this city. With historic venues like the Egyptian Theater, Coos Historical and Maritime Museum, and the Oregon Coast Railway, the city is full of mysterious sights to behold.
Given its excellent location and moderate house-to-income ratio, Coos Bay offers an amazing living experience for its residents.
4. Bandon
Bandon is another one of the cheapest beach towns to consider for people wanting to adapt to coastal living in Oregon. Having approximately 3.3K residents, Bandon is a place for familiar faces and a laid-back vibe.
The low resident count in Bandon allows easy access to the beach and allows you to enjoy other amenities of the town. Bandon is also free of big-city problems like overcrowding and traffic jams.
The biggest highlight of Bandon is its beaches. Having beaches like Bandon and Bullards Beach, Bandon offers an ideal coastal lifestyle. Bandon also offers its residents a range of recreational activities. Places like Coquille River Lighthouse and the Oregon Islands Wildlife Refuge give its residents new places to explore and appreciate Bandon's natural beauty.
Although Bandon's population is considerably smaller, the city's downtown area offers a lively town vibe, offering entertainment options and new places to explore.
5. Pacific City 
From its name to its vibe, everything about Pacific City gives a coastal vibe. With a median home price of $580K, Pacific City is home to approximately 1.2K residents.
The best thing about Pacific City is the number of beaches it offers. Living in Pacific City, you can visit different beaches like the McPhillips, Pacific City, and the Green Acres Beach. These beaches offer various recreational activities as well as a peaceful vibe, allowing you to enjoy the calm sea breeze.
Despite its small population, there is a lot to do in Pacific City. The quaint shop located in the city's downtown brings you many entertainment venues and restaurants to explore. The downtown area is also well-connected to the other spots of the city, making it easy to shop for groceries and necessary items.
Apart from its beaches, the various landmarks in Pacific City also add to the prestige and recreational opportunities present in the town. Spots like Cape Kiwanda State Natural Area allow you to connect with nature's beauty and go camping without having to travel a long distance.
Pacific City offers various housing options, depending on your budget. The variety of housing options will allow you to find a home fitting your budget and enjoy the coastal lifestyle of Pacific City!
Final Words
While beach living offers a unique experience, such housing options often come at a steep price. Fortunately, these cheap coastal towns to live in Oregon allow you to fulfill your wishes and find the home of your dreams!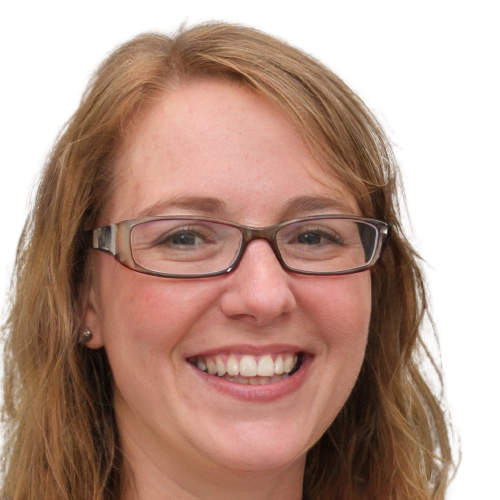 Hi, I'm Ashley a freelance writer who's passionate about personal finance. Ever since I was young, I've been fascinated by the power of money and how it can shape our lives. I've spent years learning everything I can about budgeting, saving, investing and retirement planning. So if you are looking for tips, advice, or just a little bit of inspiration to help you on your financial journey, you have come to the right place. I am always here to help, and I am excited to share my passion for personal finance with you.