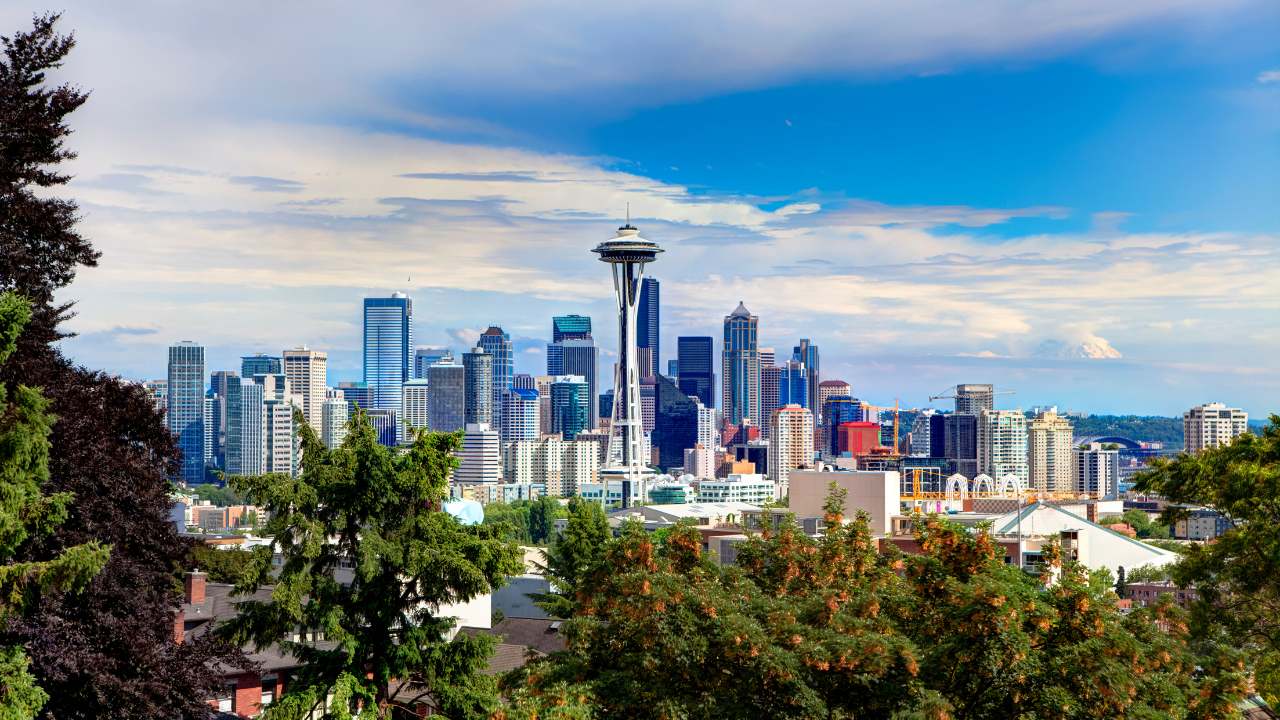 Thinking about moving to Seattle and wondering which neighborhoods are the safest? In this post, we'll go over neighborhoods with low crime rates and a strong sense of community.
Safest Neighborhoods To Live in Seattle
Magnolia
Queen Anne
West Seattle
Ballard
Hawthorne Hills
Alki Point
Green Lake
Magnolia
Secluded yet close to the city center, Magnolia is largely residential, with well-maintained houses and lawns. Many homes offer stunning views of Puget Sound and the Olympic Mountains.
Safety is a significant advantage, with crime rates generally lower than the city average. Amenities like Discovery Park offer plenty of outdoor recreation opportunities. However, the secluded nature means fewer shopping and dining options compared to other neighborhoods.
Queen Anne
Queen Anne is one of Seattle's more affluent neighborhoods, with some of the city's grandest historic homes. The area is named for its architectural style and offers an excellent view of the downtown skyline.
Safety is a strong point, with well-lit streets and active neighborhood community groups. The area is also rich in culture and amenities, from the numerous boutiques and eateries along Queen Anne Avenue to the cultural centers like the Museum of Pop Culture.
West Seattle
For those looking for a slower pace of life, West Seattle might be the perfect fit. It's a good area for families and has a range of housing options from apartments to larger homes.
The neighborhood is known for Alki Beach and Lincoln Park, providing plenty of outdoor activity options. Safety is comparable to other residential neighborhoods, and the community is actively involved in local governance, contributing to a more secure environment.
Ballard
Ballard was once a separate city before being incorporated into Seattle, and it retains its unique, maritime character. It's an up-and-coming area that has seen significant development in recent years.
The neighborhood is known for its Scandinavian heritage, the bustling Ballard Locks, and a trendy dining and shopping scene. In terms of safety, Ballard is generally considered a safe neighborhood, although, like any urban area, it has some pockets where more caution is advised.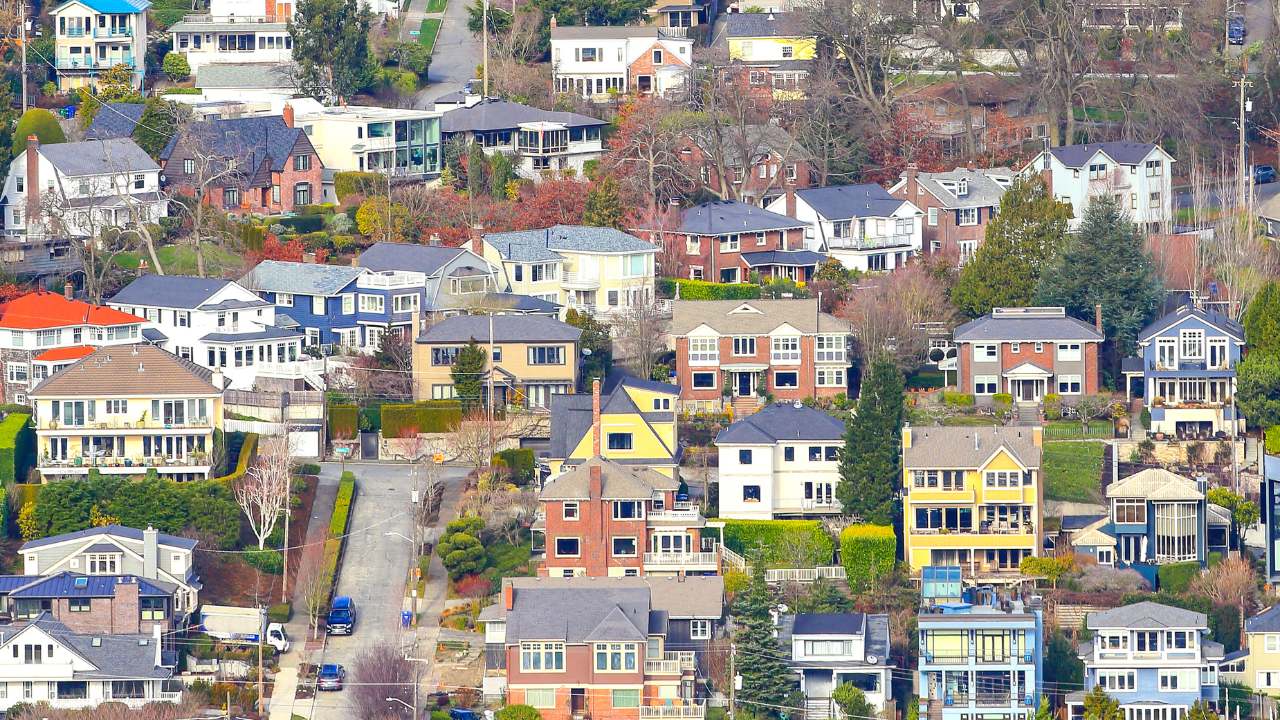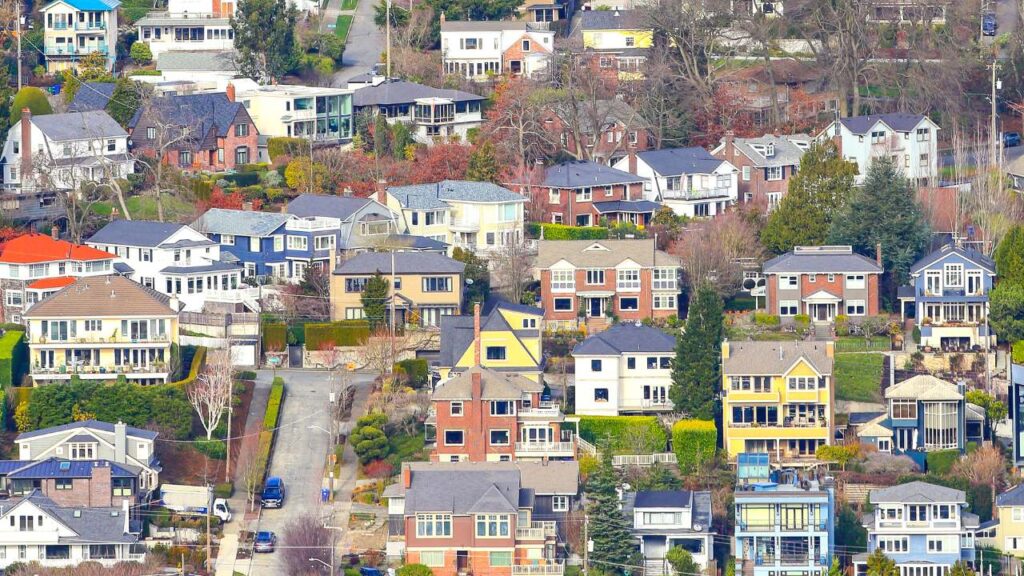 Hawthorne Hills
Hawthorne Hills tops the list with its scenic views and luxurious lifestyle, making zero compromises on the security of its residents.
With a population of approximately 1,721 people and a crime rate of 23 per 100K, crime in Hawthorne Hills is nearly non-existent. Apart from safety, Hawthorne Hills' location puts it close to the University of Washington, making it an ideal choice for students wanting to pursue higher education.
Living here lets you enjoy the marvelous views of the Seattle Skyline, Cascade Mountains, and Lake Washington. You can enjoy the long list of Seattle amenities, including easy access to many restaurants, pubs, and bars. 
More From Where to Live:
9 Pros and Cons of Living in Spokane, WA
9 Pros and Cons of Living in Tacoma, WA
Safest Neighborhoods In Portland, Oregon
Alki Point
If money is not a problem for you, life in Seattle doesn't get any better than moving to Alki Point. Alki Point has the lowest crime rate compared to all suburbs of the town.
The suburb has many beautiful homes, including luxurious bungalows that elevate the area's beauty. Apart from beautiful housing options in the area, Alki Point also has many recreational activities to offer!
Living here, you can partake in many activities, including boating, jet-skiing, and fishing. The many cafes and cultural attractions in Alki Point also make it an eye candy for tourists worldwide. With many retirees and families living in the area, Alki Point also harbors schools ranked well above the schools in the city.
Green Lake
With its location in the heart of Seattle, Green Lake is home to many families with children and retirees. The presence of many families with children and retirees authenticates the safety aspect of this neighborhood.
Green Lake comes with a 2.8-mile walking path surrounded by water. This track is a great place to walk, jog, and set some PRs. The greenery present in Green Lake accounts for the immaculate beauty of the suburb.
Apart from beautiful surroundings, living in Green Lake also cuts down your commute time with quick access to major city roads, including the I-5. Living here also allows you to try out the diverse food scene of the area. Whether you're craving Greek, gourmet, or Mexican, Green Lake lets you have at it and enjoy cuisines from all around the world.
More From Dollar Sanity:
32 Passive Income Business Ideas
11 Jobs That Pay Over $200k A Year Without A Degree
How to Invest $100k to Make $1 Million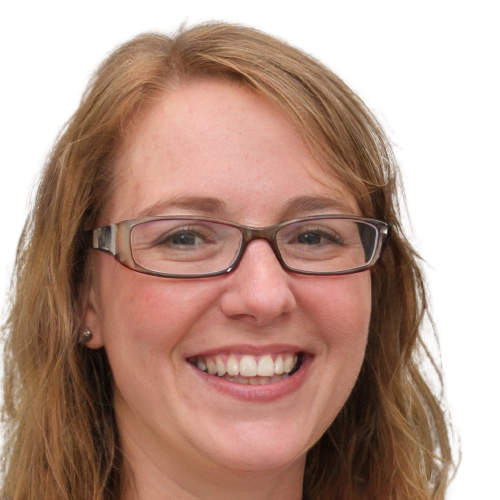 Hi, I'm Ashley a freelance writer who's passionate about personal finance. Ever since I was young, I've been fascinated by the power of money and how it can shape our lives. I've spent years learning everything I can about budgeting, saving, investing and retirement planning. So if you are looking for tips, advice, or just a little bit of inspiration to help you on your financial journey, you have come to the right place. I am always here to help, and I am excited to share my passion for personal finance with you.