Starbucks might have your favorite coffee or tea order to grab on the go, but the habit is undeniably hard on your wallet.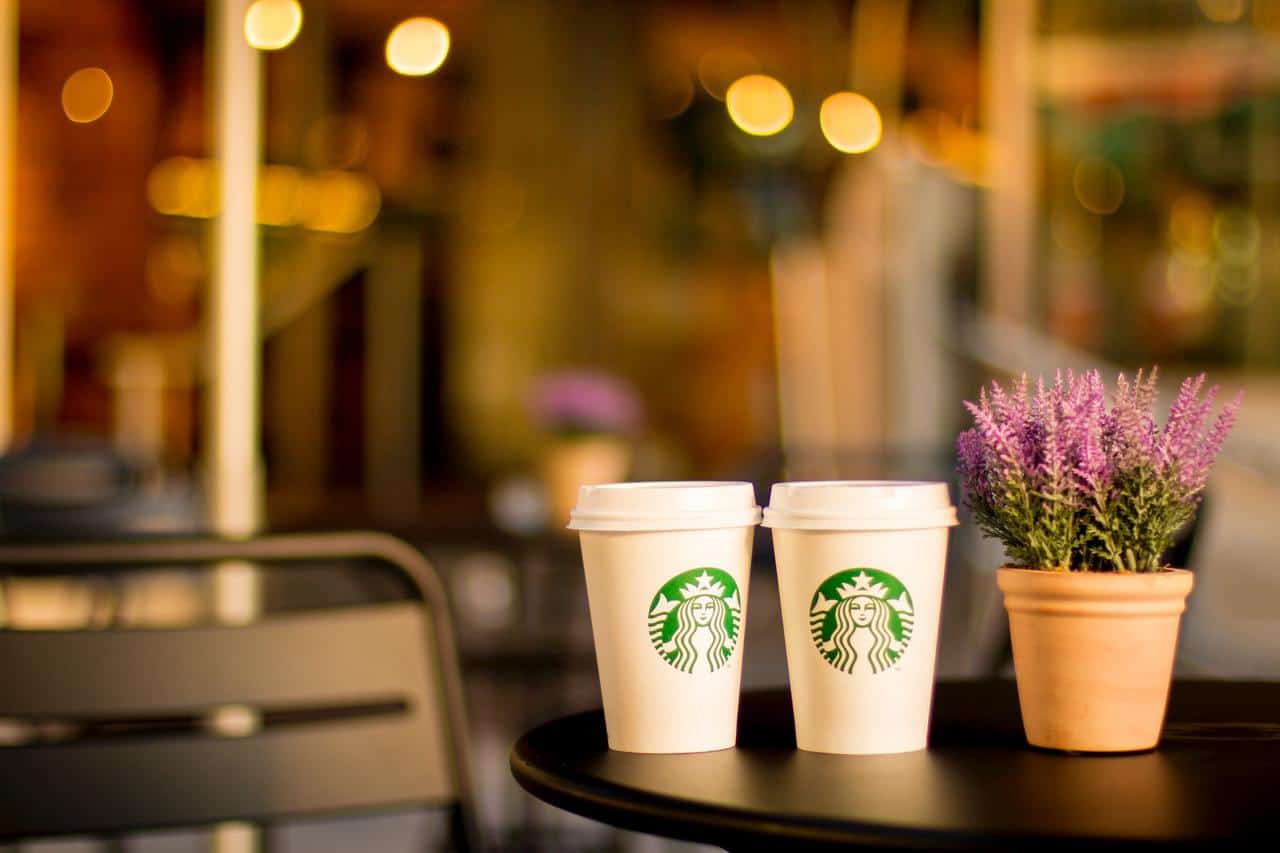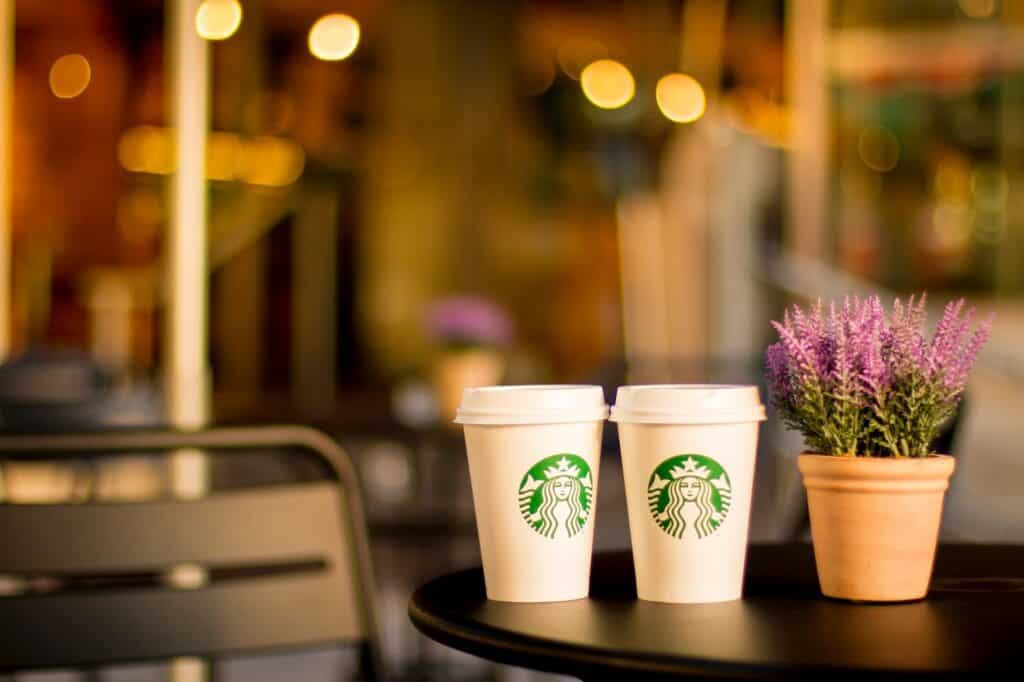 If you order anything beyond a basic brew, the drinks can cost you around $5-$8, which adds up fast if you order frequently.
Of course, making your own coffee at home is the most frugal option if you're looking to significantly cut your caffeine-related spending. But if you want to keep your Starbucks fix at least a few days a week, the next best thing is learning how to make your Starbucks drink cheaper.
How to Make Your Starbucks Drink Cheaper
Let's explore ten tips about how to make your Starbucks drink cheaper!
1. Download the Starbucks Rewards App
Having the app drastically simplifies most of the hacks on how to make your Starbucks drink cheaper. For one, it lets you order ahead online, so you can take your time playing around with order options and checking the prices instead of rushing at the drive-through or register.
The app is also connected to your Starbucks Rewards account, so you'll earn "stars" (their term for rewards points) on every order. Once you accumulate 300 stars within a year, you'll be automatically upgraded to Gold status and earn even more points.
Currently, you can redeem stars for the following rewards:
25 stars: free drink customization (e.g. extra espresso shot or nondairy milk)
50 stars: free bakery item or a hot brewed coffee or tea
150 stars: free drink, breakfast item, or parfait
200 stars: a meal from the lunch cooler
400 stars: select physical merchandise or a bag of coffee beans
When we're talking about how to make your Starbucks drink cheaper—you can't do better than free!
Related: 7 Best Cash Back Apps (I Made $500+)
2. Keep an Eye on Star Incentives
Another perk of the app is that it will let you know about featured offers and deals you may be able to use to make your Starbucks drink cheaper or earn rewards.
When you scroll down the homepage on an average day, you'll probably see an offer box like this: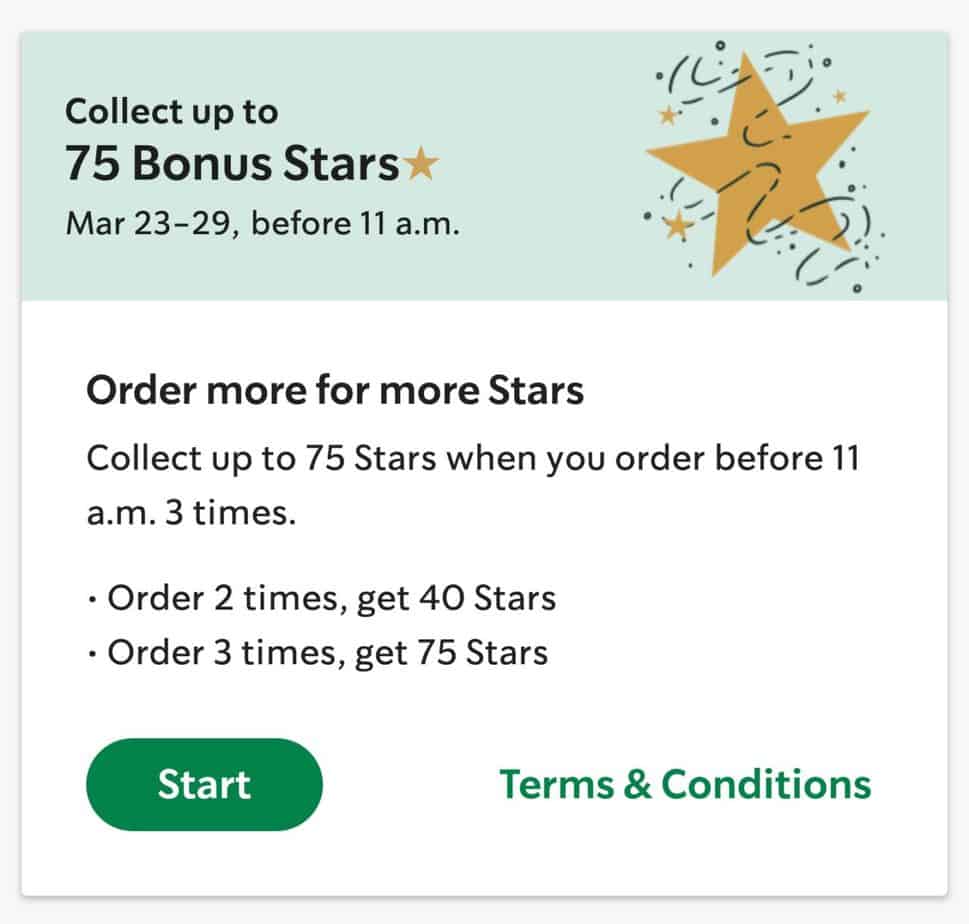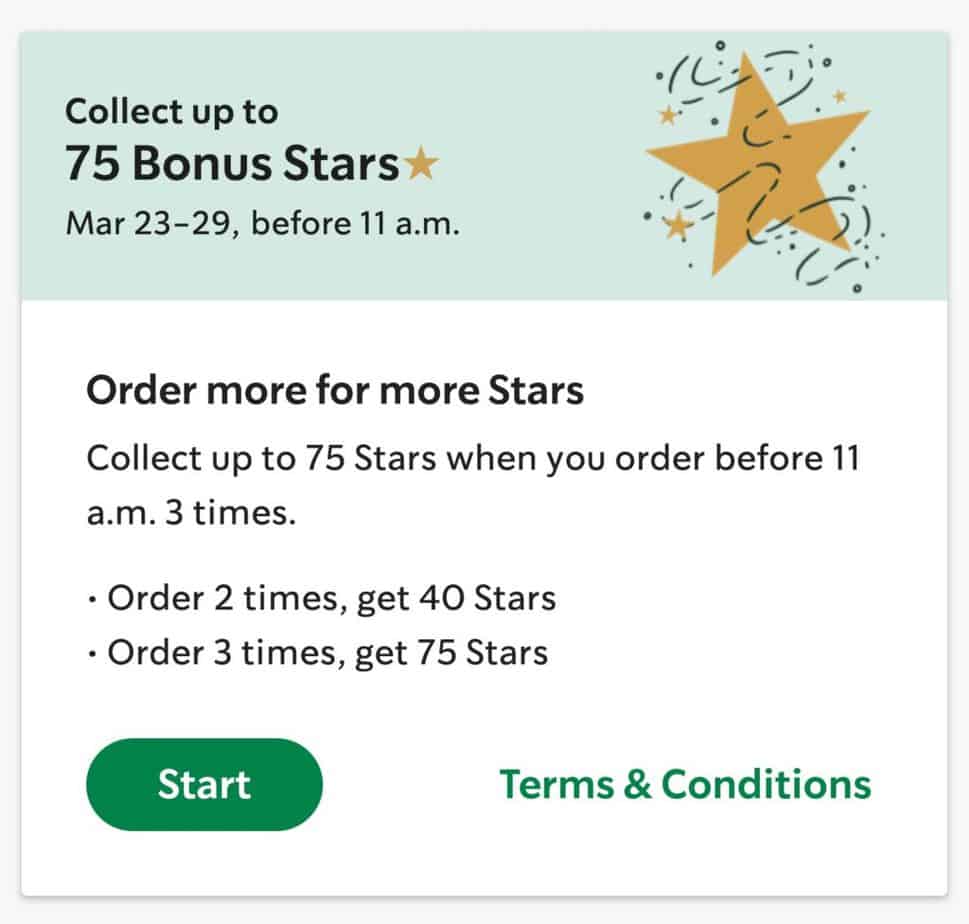 The specific deals change all the time. It could be 100 stars for ordering a macchiato + a latte, or 50 stars for visiting two days in a row.
If the incentives fit into your pre-existing coffee plans, make sure to hit the Start button so your orders will count toward the extra rewards. (However, if you weren't planning on getting coffee in the first place, I wouldn't spend extra money just to get some stars.)
You can also get creative to meet the targets when you otherwise might not have. For instance, if I'm about to order coffee for my partner and I, and there's an "order 2x in a row" incentive, I'll place the orders separately on the app instead of grouping them together.
3. Size Down
This tip pretty much speaks for itself—a smaller drink will always be cheaper. At Starbucks, the smallest size is a Short, followed by Tall, then Grande, then Venti.
However, if you have the app, there are a few ways you can game the system a little. Certain drinks let you order a different size of cup, as pictured below.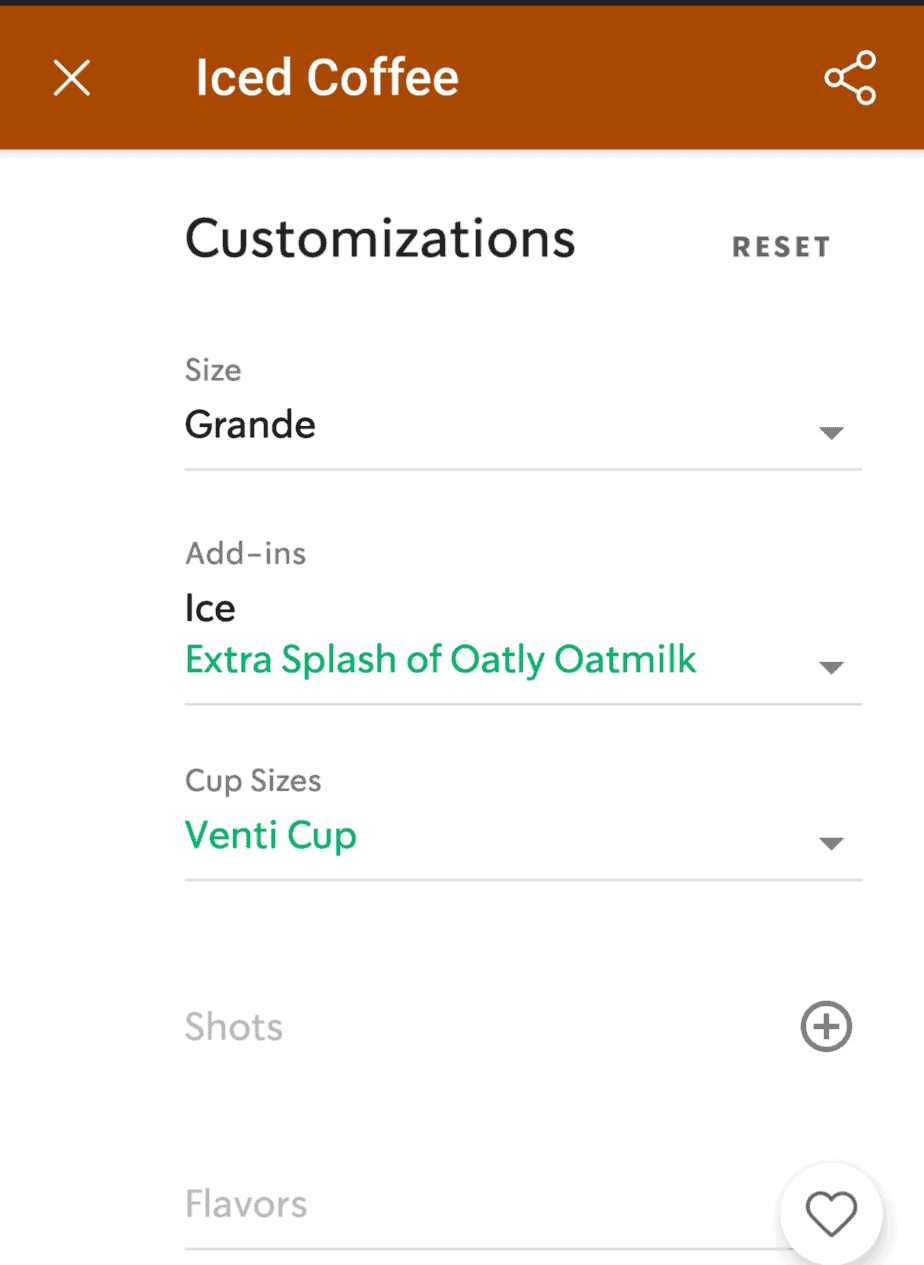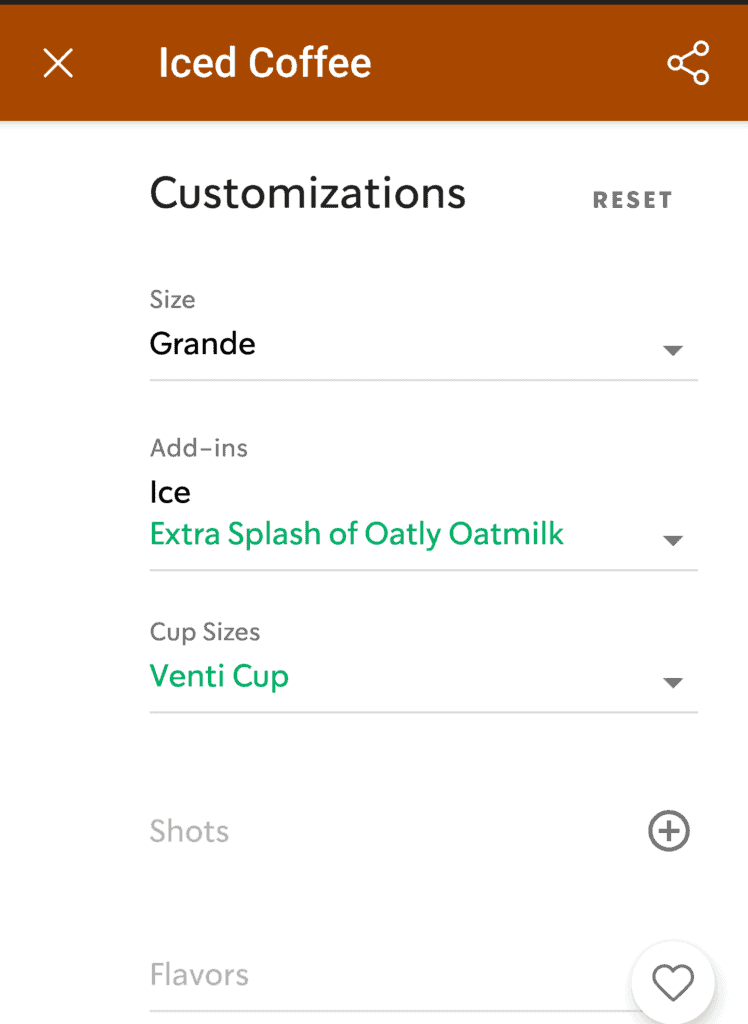 Because of this, you could try ordering a grande drink in a venti cup, putting in some free additions like a splash of milk or extra ice, and seeing if your barista is generous enough to fill up the larger size all the way anyway.
Related: A Complete List of Starbucks Sizes You Can Order
4. Tweak Your Order
Sometimes, you can create an order that's very similar to your favorite drinks, but rings up cheaper.
For example, take a look at these orders: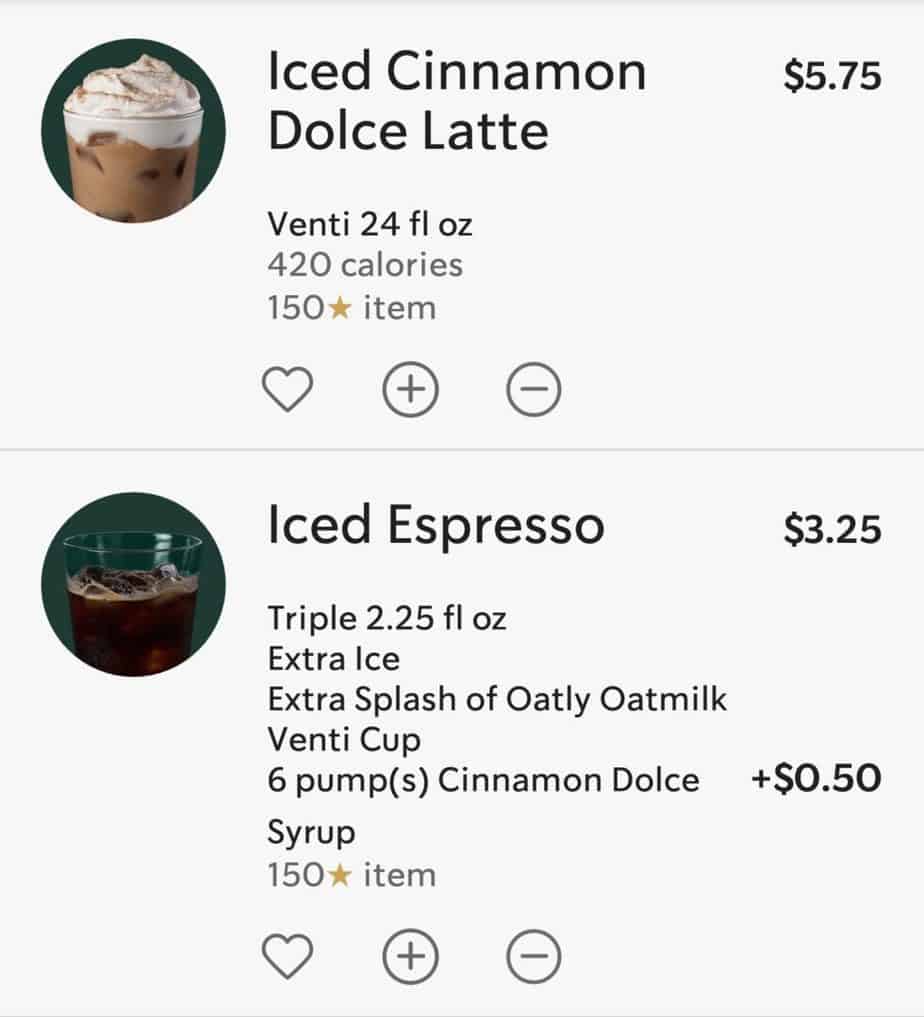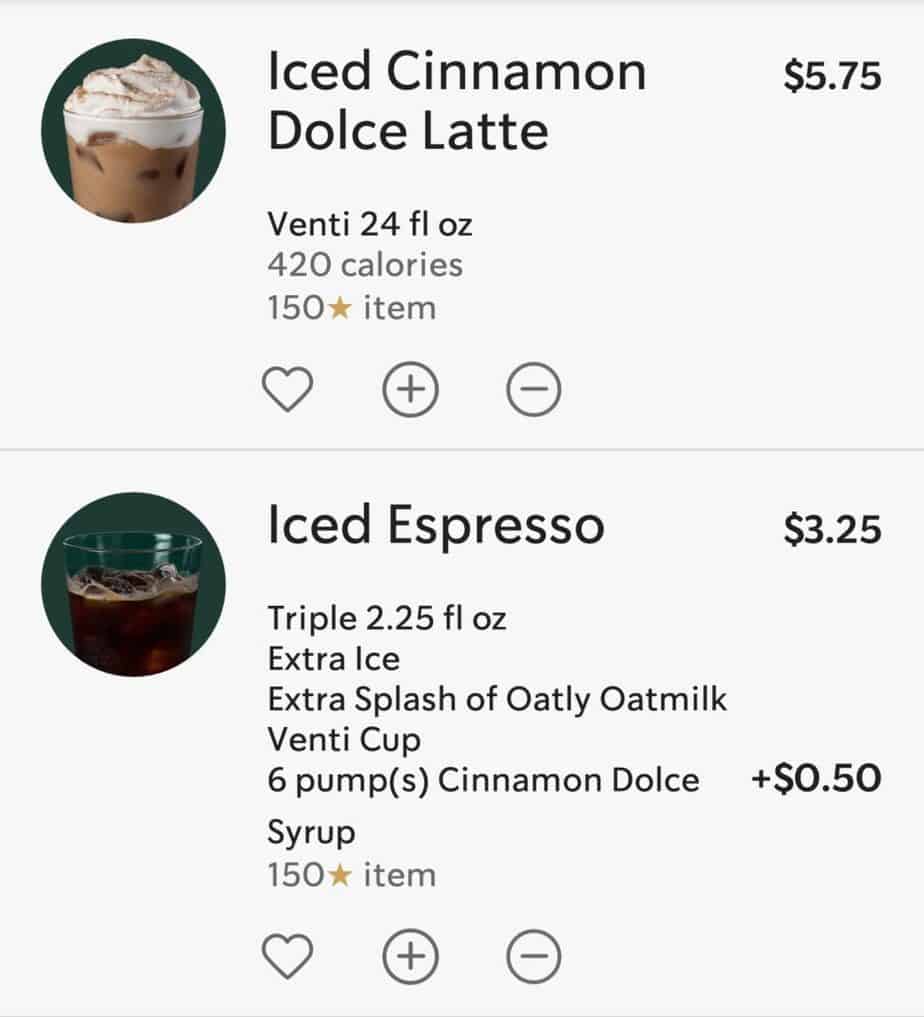 The cinnamon dolce latte is a premade Starbucks drink, while I've customized the espresso so the drinks have these things in common:
3 shots of espresso
6 pumps of cinnamon dolce syrup
A venti cup
Some milk
The amount of milk is pretty much the only difference, as the latte will likely have more…but I did swap to nondairy for free, when that would have cost an extra 70 cents for the latte!
Thus, for only a small difference in the actual drink, you're paying $3.75 vs. $5.75+. Not bad! Play around on the app to see if you can cheaply create your own new favorite drink.
5. Bring Your Own Cup
If you are ordering your drink in-person, you can knock a quick 10 cents off your drink just by bringing in a reusable cup for them to make it in. 10 cents off per order isn't lifechanging money, but it has the positive side effect of helping the environment and reducing unnecessary waste.
6. Take Advantage of Free Refills
Starbucks' free refills policy only applies for customers who stay inside the store between the order and refill, so keep this tip in your back pocket for post-social-distancing times.
If you're hanging out there with a friend or sitting at a table with your laptop, you can get free refills of brewed coffee or tea, even if you originally ordered something different like a macchiato.
Recommended: Apps To Save Money On Groceries
7. Visit on Your Birthday
As I already mentioned, you can't get cheaper than free—and just by being a Starbucks Rewards member, you can get any free drink on your birthday.
You'll find the coupon on your app, but it's only valid for your birthday date itself, so don't try to save it!
8. Play Their Seasonal Games
Sometimes, Starbucks will run special games where you can win prizes for participating.
Past examples include Starbucks for Life and the Starbucks Summer Game, and prizes run the gamut from a couple of stars to lifelong free Starbucks drinks. Usually, when you place an order, it gives you an entry toward one of the game prizes.
The app will let you know when a new game is kicking off. However, even if you don't have the app, you can participate by logging onto the game website with your Starbucks Rewards member credentials.
9. Consider the Starbucks Credit Card
If you're really dedicated to Starbucks, you could consider applying for the Starbucks Rewards Visa Credit Card.
For their current card opening bonus, you have to spend $500 (anywhere, not just Starbucks) within the first 3 months of account opening, and you'll receive 4,500 bonus stars as a reward. 4,500 bonus stars translates to 30 free specialty drinks at 150 stars each, or 90 regular brewed coffees or teas.
This could be worth it to you if you're not currently earning better credit card rewards. You'll get a bunch of free drinks just for putting expenses like your groceries and gas on the card for a few months.
Just make sure to pay off your statement balance in full each month so you don't rack up late fees and interest charges.
10. Recreate the Drinks at Home
Making coffee at home doesn't have to mean bland pour-overs with store-bought creamer. If you're craving Starbucks' fancier flavors, check out these flavored syrup brands to take your home brew up a notch; one $15 bottle should last a lot of drinks.
If you're a fiend for frothy lattes, you can pick up an electric milk frother for as low as $10. And you can even buy Starbucks coffee beans, or branch out to other brands. (Fair warning, you might find yourself turning into a coffee snob!)
Did I miss any of your favorite methods for how to make your Starbucks drink cheaper? Let me know in the comments!
More From Dollar Sanity:
12 Fast Food Restaurants That Accept Ebt
$200 a Month Grocery List: How to Feed Your Family on a Budget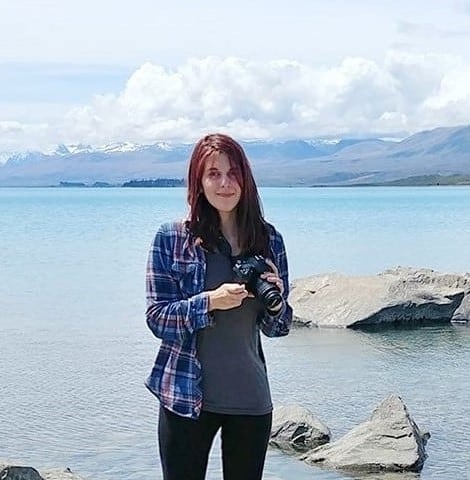 Kate is a writer and editor who runs her content and editorial businesses remotely while globetrotting as a digital nomad. So far, her laptop has accompanied her to New Zealand, Asia, and around the U.S. (mostly thanks to credit card points). Years of research and ghostwriting on personal finance led her to the FI community and co-founding DollarSanity. In addition to traveling and outdoor adventure, Kate is passionate about financial literacy, compound interest, and pristine grammar.