Things To Know Before Moving To Sandy Springs, GA.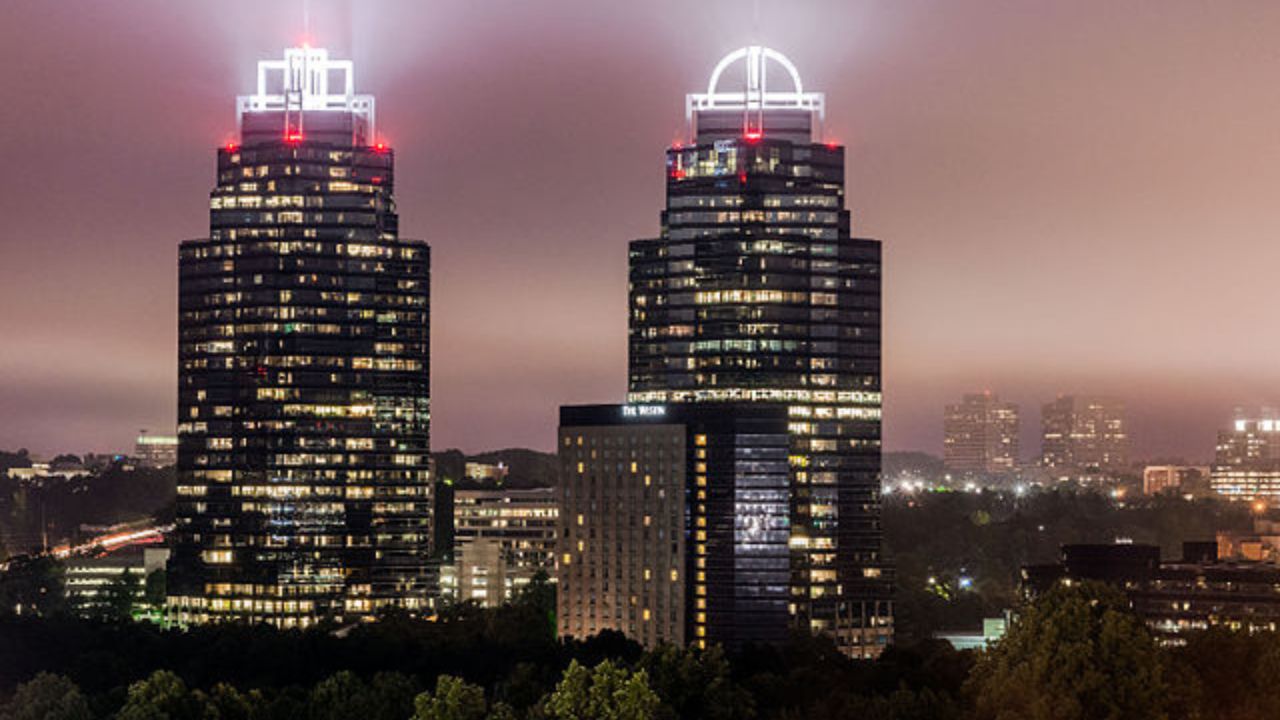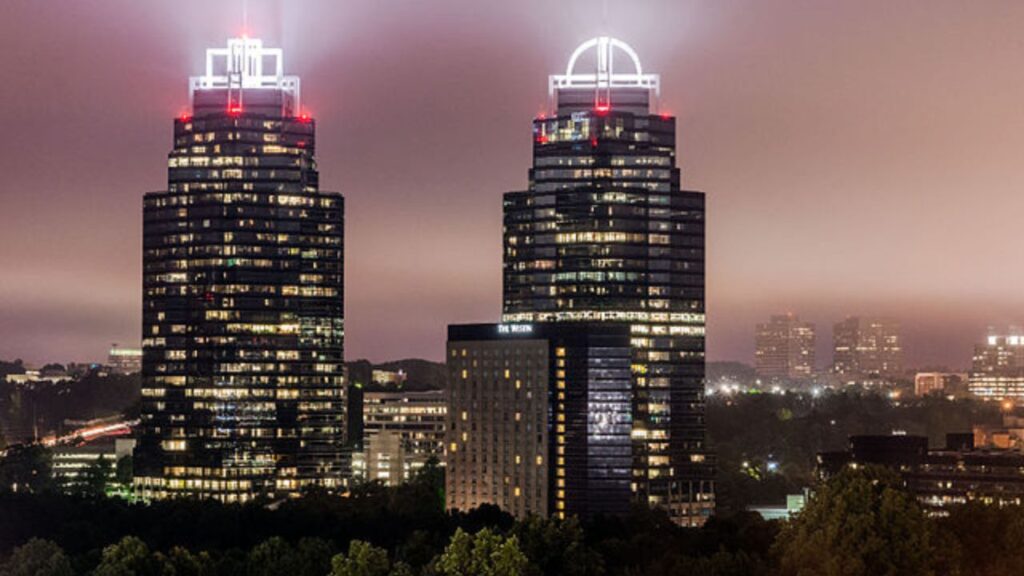 Considering a move to Sandy Springs, Georgia?
There's plenty to admire in this southern suburb. Not only is it one of Georgia's newest cities, but it beautifully merges green spaces with modern living, all while being just a stone's throw from Atlanta.
Neighborhoods like Dunwoody, Riverside, and Mount Vernon Woods each bring a unique touch and community vibe to Sandy Springs.
With the city's growing population, there's a lively energy throughout.
Sandy Springs' location by the Chattahoochee River offers plenty of outdoor activities, from relaxing afternoons at Morgan Falls Overlook Park to invigorating walks along the river.
However, every city has its highs and lows. So, before you finalize your moving plans, it's smart to get a good grasp of the area.
Let's dive in and see if Sandy Springs is the right fit for you.
Is Sandy Springs a Good Place to Live?
Sandy Springs is perfectly situated and a wonderful place to live.
Close to Atlanta, with easy access to major highways, and just a hop away from Roswell and Alpharetta, it's a prime location.
Most parts of Sandy Springs boast a charming ambiance, especially as you venture closer to 285, where the vibe gets more urban. You'll find plenty of dining options, shopping centers, and other amenities in these parts.
Up north, towards the river, the scene is more residential. North Springs offers quiet neighborhoods, though there are some spots, like Dunwoody Place, that might feel a bit less polished.
Still, even these areas have their own character and are far from undesirable.
While Sandy Springs has its urban pockets, it doesn't lose its residential charm. There's a lovely balance of the city buzz and the suburban calm.
If you're someone who enjoys an evening out at a trendy restaurant but also cherishes a morning walk in a peaceful neighborhood, this city has got you covered.
Of course, no place is without its quirks. While most of Sandy Springs is upmarket and refined, there are pockets that might not be everyone's cup of tea. But that's the beauty of it – there's something for everyone.
The city is evolving, with new developments and modern amenities making their way in, but it doesn't forget its roots.
Sandy Springs seamlessly combines the excitement of a lively city with the serenity of a suburban retreat.
But, as with any city, to get the full picture you should check all the pros and cons of living in Sandy Springs.
Others Were Interested in:
13 Pros And Cons Of Living In Macon, GA
Can You Live on $21 Dollars an Hour? Is It a Good Pay?
10 Best Luxury Cars Under $20,000
Pros Of Living In Sandy Springs, GA
Why move to Sandy Springs:
Community Vibes
Everywhere you go, you'll be greeted with a warm smile and a friendly "hello."
Whether your neighbor is waving as they walk their dog or a fellow resident striking up a conversation at the local farmer's market, you'll quickly find that Sandy Springs is where everyone feels like a friend.
The community events held throughout the year, such as the Sandy Springs Festival and the Sandy Springs Lantern Parade, only enhance the feeling of togetherness.
Location, Location, Location
Sandy Springs is conveniently located just north of Atlanta, so you'll have easy access to the big city's excitement while enjoying the beauty and tranquility of a suburban environment.
It's the best of both worlds!
With its proximity to major highways, getting around town or heading out for a weekend getaway is a breeze.
Parks and Recreation
Speaking of the great outdoors, Sandy Springs has no shortage of stunning parks and recreational areas.
With over 22 parks covering over 950 acres, there's always a new hiking trail, a playground for the kids, or a picnic spot with a breathtaking view.
Morgan Falls Overlook Park is a local favorite with its picturesque waterfalls and scenic trails.
Cultural Delights
The city is home to the Sandy Springs Performing Arts Center, where you can catch performances ranging from theater to music concerts.
The Heritage Sandy Springs Museum also provides a fascinating glimpse into the area's history.
Want to indulge your creative side? The Abernathy Arts Center offers a variety of art classes for all ages and skill levels.
Dining Delicacies
Are you a foodie? Sandy Springs will delight your taste buds with its culinary offerings.
The city has diverse restaurants catering to all palates and dietary preferences. From trendy farm-to-table bistros to international eateries serving up flavors worldwide, you'll always have dining options here.
With its chic restaurants and trendy bars, the City Springs district is the perfect place for a night out with friends or a romantic dinner for two.
Excellent Education
Sandy Springs is home to some of the finest schools in Georgia.
The Fulton County School District, which serves the area, prides itself on providing quality education for all students.
From top-rated public schools to outstanding private academies, parents have a range of options to choose from.
Strong Economy
The city is a thriving business hub, drawing companies from various industries.
This influx leads to more job opportunities for residents and steady economic growth for the community.
Whether you're an entrepreneur ready to kick off your business or a professional aiming for career growth, Sandy Springs offers a supportive environment for success.
Cons Of Living In Sandy Springs, GA
Here are drawbacks to keep an eye on:
High Cost of Living
Sandy Springs stands out as an upscale city, but it's not among the most affordable in Georgia.
Living here will set you back about 30% more than the national average, from groceries to housing and beyond.
So, if your finances are a bit tighter, you might want to weigh whether Sandy Springs is the ideal spot for you in Georgia.
Speaking of housing, if you're considering buying a place in Sandy Springs, there's something you should think of. Personally, I would avoid properties within 1500-2000 feet of either the 285 or 400 highways.
If you take a peek on Google Maps, you'll see why.
GDOT has plans in the pipeline for elevated express lanes in the coming years.
Not only could these impact property values for homes close to the highways, but there are also concerns about health effects from highway air pollution.
Both renters and potential homeowners should be prepared for the reality that housing will likely gobble up a substantial portion of their budget.
Commuting Nightmare
Living in a vibrant city like Sandy Springs means facing the everyday frustration of bumper-to-bumper traffic.
Rush hour can be particularly brutal, with thousands of cars descending on already congested roads.
From Roswell Road to Abernathy Road, you'll often find yourself sitting in gridlock, contemplating whether walking or driving is faster.
So be prepared to spend some quality time in your car, or better yet, find a job that allows for remote work to minimize your time on the road.
Limited Nightlife and Entertainment Options
Sandy Springs may be a haven for families and professionals, but its nightlife is a different flavor compared to its bigger neighbor, Atlanta.
If a hopping social scene is your jam, you may crave more excitement than Sandy Springs can offer.
While the city has plenty of shopping centers, restaurants, and parks, those looking for a lively night out might be left wanting a bit more.
Lack of Diversity
While Sandy Springs is undoubtedly a beautiful place to live, it needs a certain cultural diversity compared to other cities.
The population is predominantly white, and there is a relative lack of ethnic diversity in the area.
This lack of diversity can translate into a less robust mix of cultural events, festivals, and dining options.
If you value cultural experiences, Sandy Springs may offer a different melting pot than you want.
Final Thoughts
Sandy Springs offers plenty to its residents, especially for those younger folks attracted to an active lifestyle.
Families thinking of relocating should consider certain factors like the higher cost of living, potential traffic snags, and varying safety levels in specific areas.
More From Dollar Sanity:
10 Places to Cash a Check on Sunday