Are you looking at using free milk crates and wondering how to get them? Here's what you need to know about obtaining and using these totes around your home.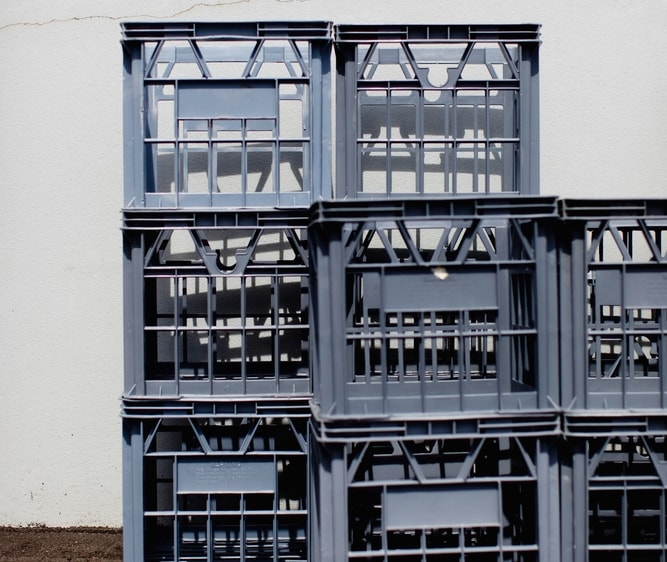 Milk crates have been handy home decor and useful items for decades. Students and adults alike have used them for storage, simple bookcases and more.
A simple and useful item, milk crates can be used in many different ways.
If you're looking to add a few more plastic crates to your collection here's our guide to using free milk crates and how to get them.
Our Favorite Side Hustles
Download these apps to make extra cash in your spare time. Get paid to complete surveys or take photos around your city.
20M+ members
Average survey payout is $.50 – $3.00
Make money in your spare time
Trustpilot rating of 4.5/5 from more than 30k+ reviews
Earn money for simple tasks
Take photos of places in your city and get paid
Over 10M users
Get PayPal cash and free Bitcoin
Taking Milk Crates is Illegal
While you may have seen empty milk crates stacked outside stores or on loading docks, these crates are not free for the taking.
Grocery stores, convenience stores and other retailers are usually required to return these plastic storage crates to their suppliers, and if they do not do so, they will be charged a fee.
Taking these crates without permission is considered theft and is prosecutable in most areas. Fines for stealing milk crates do vary but in most regions begin at a $300 fine or 30 days in jail.
Maybe you would like to read: Where to buy cheap groceries? 10 Cheapest Grocery Stores
Where to Get Free Milk Crates?
While taking milk crates without asking is illegal, there are ways to get milk crates for free. Here are some of the places you might be able to find them.
1. Check with family and friends
Milk crates have been used for decades for storage and DIY projects. Many individuals have crates around the home, especially older individuals who might have many years of items in storage.
My husband and I have a few old vintage crates we inherited from members from older dairies that are no longer in business. If you're looking for milk crates for a particular project, check around and see if anyone has crates they might be able to spare. 
2. Ask at retailers
While it is illegal to take crates from stores, trucks and loading areas, you can ask at your area retailers to see if they have older crates that they are willing to part with.
It never hurts to ask, and they may just have free milk crates from old suppliers or brands they no longer carry or have a use for. Just make sure you have their permission to take from the premises before you do so. 
3. Check with restaurants, cafes and catering companies
Grocery retailers are not the only ones who use and sell milk in bulk. Foodservice providers like restaurants and caterers often have milk crates from their suppliers.
Ask around and see if they have any old ones that they might be willing to share. When asking, make sure you clear taking any crates from the owner or manager (rather than just regular staff) to make sure that proper approval is given before you take the crates off the premises. 
4. Manufacturers, factories and other industrial companies
Milk providers are not the only ones that use heavy plastic style crates. Many manufacturers receive supplies in plastic crates and can often have older crates they no longer have a use for. If you know someone at a manufacturer in your area, ask to see if they have free crates available. 
5. Craigslist, Freecycle, and Facebook marketplace
If you're looking for free milk crates or other free items like wooden crates, one place to always check is online. Facebook marketplace, as well as Craigslist and Freecycle, have buy nothing sections where individuals looking to clean out old items are offering them for free.
This can take some patience and time watching until you can find exactly what you're looking for, but when items are free you can't beat the price.
Recommended:
If you are not able to get milk crates for free, the good news is that many retailers sell similar items for a small charge. Here are a few places where you can purchase milk crates.
6. Garage sales and yard sales
I'm a huge fan of finding fabulous deals at personal sales and yard sales and garage sales are an excellent place to find bargains.
Keep an eye out at sales in your area and don't be afraid to negotiate pricing. Many sellers are willing to be flexible especially towards the end of the day when the sale is getting ready to end. 
7. Thrift stores
Thrift stores are also an affordable place to find affordable items that you're looking for. While it may take visiting regularly and some hunting, this can be a great place to find milk crates or another thrifty home decor you can use. 
8. Major chain store
While major retailers such as Walmart, Target, the Container Store and hardware stores may not sell the actual milk crates that milk is transported in, they do sell other crates that are similar. Do a search online to see what's available or check at retailers near you. 
9. Search online
Many online retailers like Amazon sell milk crates individually and even in bulk. This is a great way to purchase multiple crates for organizing or DIY projects. 
10. Check local buying groups
If you haven't found milk crates available for free on different sites like Freecycle, try searching some of the for sale Facebook groups for your area and other local selling sites like OfferUp to see what sellers might have. 
If you're wondering about free milk crates and how to get them, there are a few places where you can find these handy storage containers.
Whether you find milk crates for free or buy them for an affordable price, these plastic totes can be used in many different ways.
Like free stuff? Make sure to check our other posts:
10 Places to Get Free Furniture For Low-Income Families
12 Ways to Get Free Laptops For Students
12 Ways To Get Free Toys Online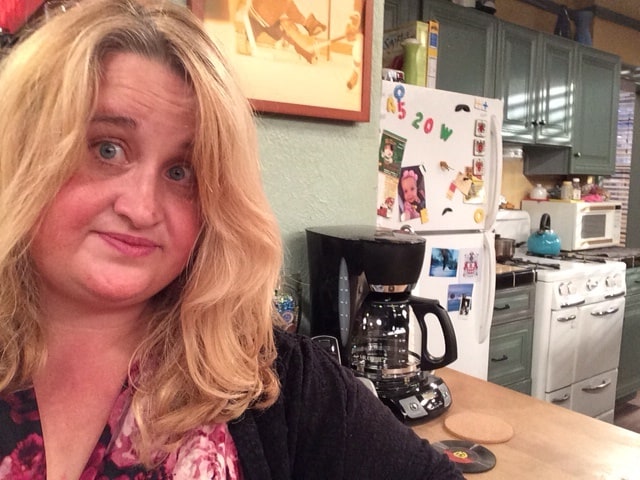 Kim Ritter is a frugal living expert, blogger and mom of two from small-town Iowa. What began as an effort to help her family save a few dollars a month has now transformed into a full-time passion to help other parents money. Visit her online at twokidsandacoupon.com and follow her on Twitter at @2kidsandacoupon for more ways your family can have fun on a budget.