Can where you shop for food save you money? Absolutely!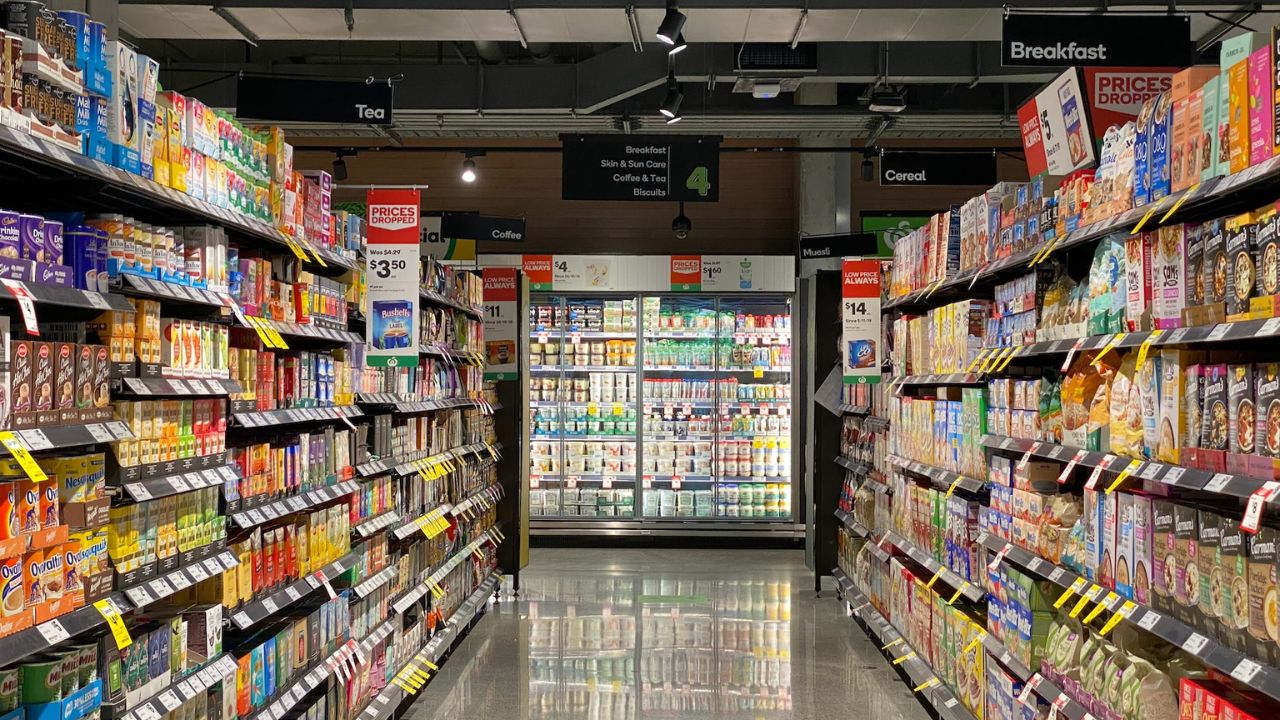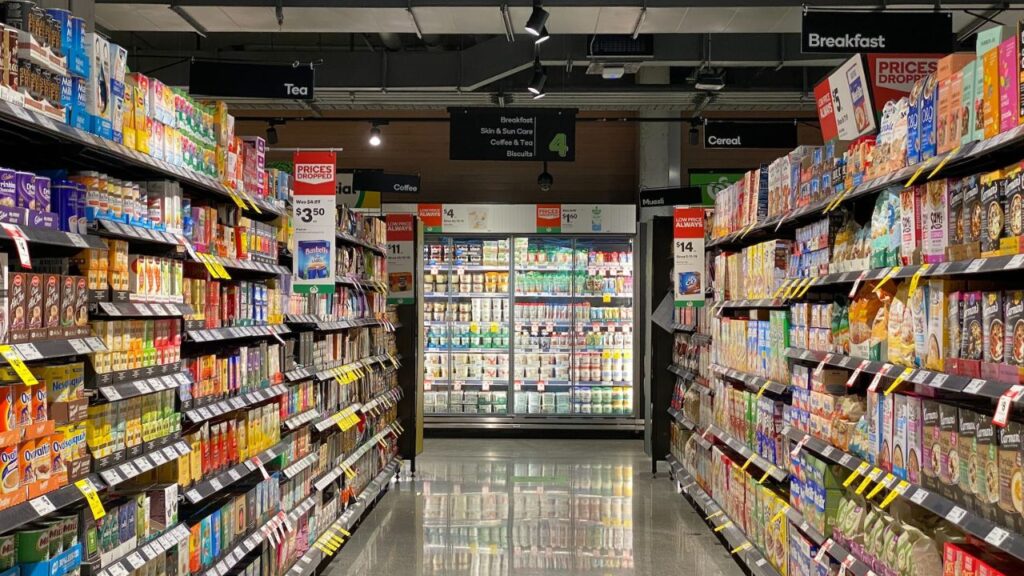 Here are the 10 cheapest grocery stores and how to save money while you're there.
Food prices are soaring right now with current inflation. If you're looking to save money on food for your family, you're not alone.
More and more shoppers are looking for ways to save money on their groceries and household items and the truth is, where you shop can make a big difference. (Don't miss this cheapest groceries list as well!)
Not sure where to do your grocery shopping to save money? Here are some of the stores where you can save.
Factors That Help in Determining the Cheapest Grocery Stores
With such a variety of products and services, comparing grocery stores side by side isn't as easy as you would think.
The Dunnhumby Retailer Preference Index acts as a guide in ranking the stores and compares data on each retailer including the following.
Price
Quality
Digital
Operations
Convenience
Speed
Discounts and rewards
Top 10 Cheapest Grocery Stores in 2023
When it comes to prices and affordability, here are the top ranked retailers by savings.
Aldi
This German based grocery chain is growing in popularity because of its low prices. They claim that you can save up to 50% on your grocery bill if you purchase its store brands.
Offering almost everything to meet your daily needs, Aldi's also features low-cost organic options and some very amazing gourmet cheeses, wine and chocolate at affordable rates. The low-cost and privately labeled products are indeed the reason behind its fame.
You will find affordable staples all over the store like avocados for 50-70 cents each, cereals, snacks, and instant food. They also offer gluten-free, dairy-free, and vegan products as well.
Market Basket
This Northeastern chain has several supermarkets in Maine, Massachusetts, and Rhode Island in the United States.
In business for more than 100 years now, this store is famous for the low prices it offers to its customers. Look for savings on their store branded products and sign up for their loyalty rewards to save. Be sure to download their app for special offers as well.
Sam's Club
Do you have a large family or like to shop in bulk?
This sister store of Walmart offers big savings on larger quantities of groceries. If there are products your family uses regularly, you can pay less per serving with these bulk savings and there are also great prices on meat, gas and more.
There is an annual membership fee to shop at Sam's Club, but the savings quickly pay back the cost. Look for instant savings throughout the store for hot deals to save even more.
See: Sam's Club Gas Quality: Is it Any Good?
Costco Wholesale
Another membership warehouse retailer, Costco is known for low grocery prices and lots of savings.
Regular shoppers love their gourmet foods, wines and apart from groceries, this store also has items like tires, photos, travel packages, and more at affordable prices.
Trader Joe's
Famous for high-quality organic foods and affordable branded products, Trader Joe's has a considerable number of grocery staples and healthy grocery items at competitive rates.
This retailer does accept coupons as a way to save. To get the best pricing on produce and cheeses at Trader Joe's, purchase the whole items instead of pre-cut, sliced or shredded where you'll pay a premium markup.
Note: check this post if you were wondering on how to get Trader Joe's delivery.
Publix
Known for low prices that can even be lower than Walmart, this store provides high-quality goods at sale prices that are about 5-15% cheaper than many other retailers.
Publix also offers great deals such as "buy one get one free" on packaged food items like cookies, sausages, tomato purees, chips, and many more. Watch for savings on store brands and be sure to utilize their generous store coupon policy to save even more.
Amazon
While you may shop online with Amazon for books, toys or clothing, did you know they also offer groceries.
You can order many grocery items from Amazon and have them shipped right to your door. For items you use frequently, consider signing up for the subscribe and save to save even more money.

In some areas, there are even new Amazon grocery stores where you can shop in person that offer quality products at reasonable prices.
These stores have several features like Just Walk Out technology that provides an exceptionally seamless shopping experience. You can save on both your time and money.
H-E-B
A large retail chain with over 300 locations across the United States, H-E-B is known for their dedicated employees and affordable prices.
Be sure to download the My H‑E‑B app and clip their digital coupons for even more savings.
Target
Target is a well known American retailer offering groceries, clothing, home goods and more.
Offering a wide selection of groceries, their store brands are affordably priced and they also offer digital coupons through their downloadable app.
Apply for a Target credit card to save an additional 5% on your purchase and to receive additional savings throughout the year.
Walmart
Walmart has been a long time low price retailer. Look for savings on their store brands and frequent clearance items to save money.
This retailer is also very coupon friendly, so take the time to bring in your coupons and combine them with money saving apps like Ibotta to save even more.
Where to find the cheapest Grocery stores
While your grocery shopping will most likely be done at retailers close to you, sometimes it can be worth making the trip to another retailer to two to find the lowest prices.
By shopping around and comparing prices, the savings can be well worth the extra stop, as you save money at the cheapest grocery stores.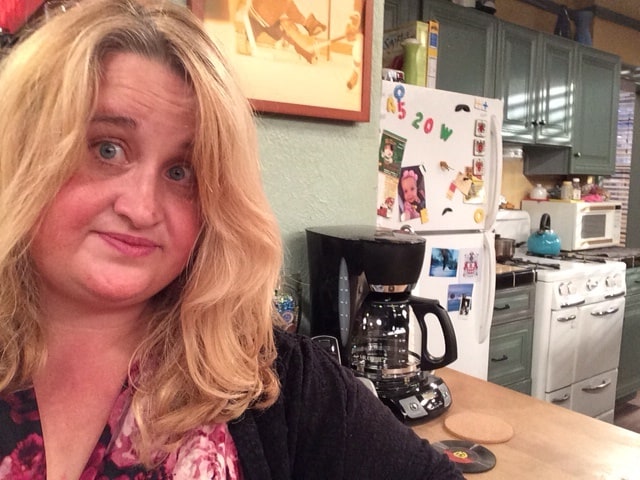 Kim Ritter is a frugal living expert, blogger and mom of two from small-town Iowa. What began as an effort to help her family save a few dollars a month has now transformed into a full-time passion to help other parents money. Visit her online at twokidsandacoupon.com and follow her on Twitter at @2kidsandacoupon for more ways your family can have fun on a budget.