Many people who buy glasses online fear that they may not fit, and should they buy the wrong one, they will never be able to wear them comfortably.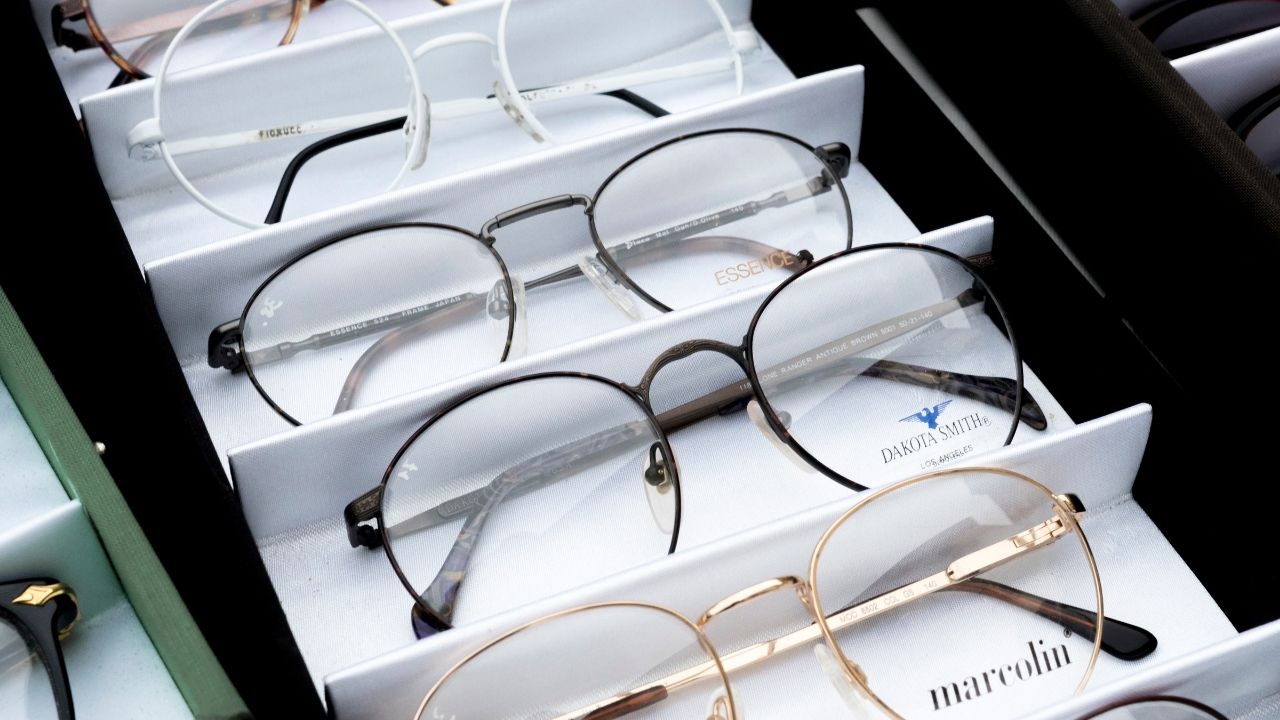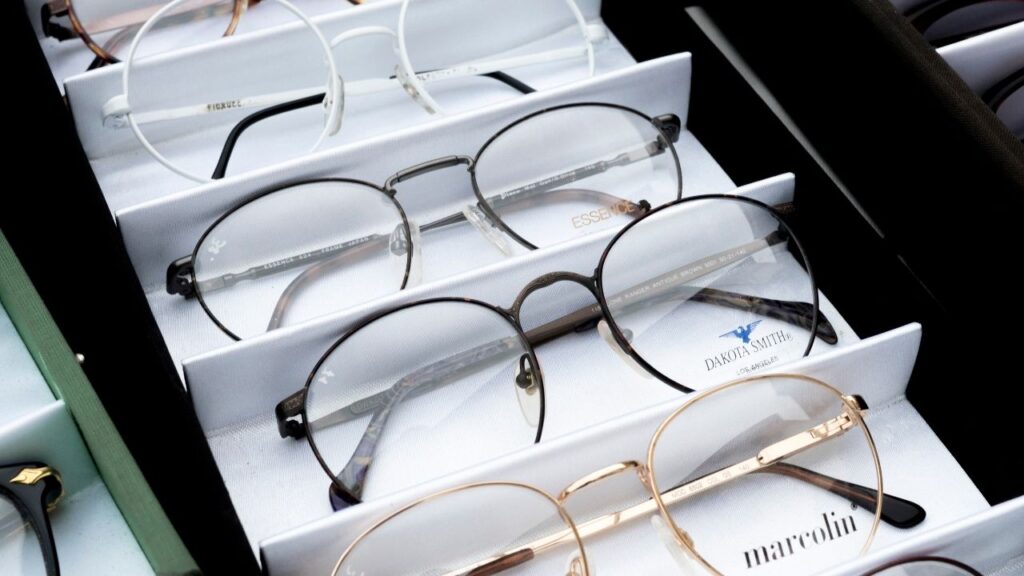 Luckily, this isn't the case! Many of the recommended glasses you buy online may not be the exact size for you, but you can have them adjusted to fit you right. That said, many people aren't sure where to get glasses adjusted for free (or at all)!
It will interest you to know that there are places where you can visit for glasses adjustments. Some of these centers may not even take money from you.
However, before you decide that your glasses need professional fitting, you should first try any self-adjustment components the glasses came with. While the factory size may not fit you right, some tweaks here or there might just do the trick.
Here are some of the ways to know that your glasses are not properly fitted:
The arms do not sit comfortably on your ears

It keeps slipping down your nose, and you constantly try to adjust it
The pressure points are either too tight or too loose
The nose pads don't sit straight
You become dizzy after a while with the glasses on (this could mean they're tilted or that your prescription is wrong)
Glasses may not properly fit your face for multiple reasons, but these are common complaints many people experience. By adjusting the frame to make it tighter, this experience will be a thing of the past.
Places to Get Glasses Adjusted for Free
There are a few places where you can get your glasses adjusted for free. These are the two main options for where to get glasses adjusted for free. Your mileage may vary based on location!
1. Local glasses retailers
One of the best places to get a quick glasses adjustment is at a local eyeglasses retailer close to where you live. Most local retailers offer glasses adjustment as presale or after-sale services.
Some will even do it for you if you are not their customer, as a means of securing your patronage/goodwill for the future. It can't hurt to ask!
2. Eye clinics/your optician
If you don't want to pay for the adjustment, another place to take your glasses for adjustments is your eye clinic or optometrist.
If you are a registered patient with the clinic, you will not have to pay for the glasses, especially if you bought them from the clinic. You will just have to schedule an eyeglasses adjustment session first.
RECOMMENDED: 4 Ways To Get Free Perfume Samples by Mail Without Surveys
3. Eyewear chains
Large eyewear chains like LensCrafters, Pearle Vision, and America's Best Contacts & Eyeglasses often provide free adjustments, regardless of where you purchased your glasses.
4. Department stores
Some department stores, such as Macy's and Nordstrom, have optical departments that offer free adjustments.
5. Online retailers
Some online eyewear retailers, such as Warby Parker and Zenni Optical, offer free adjustments at their physical store locations.
Read: 12 Most Expensive Sunglasses in The World (Ranked!)
Alternative: Adjusting Your Glasses Yourself
Doctors will advise you not to make big adjustments to your glasses on your own, lest you break them by accident or render them unusable. This is because some of the lenses in use today are very delicate, and so are their frames.
However, there are small things you can do to adjust your glasses without putting them at risk. Here are some of the things you can do to adjust your own glasses for free.
Making your glasses tighter
The surest way to get a better fit with your glasses is to tighten the frame. The goal is to keep the center of the lens in front of your pupil anytime you wear it. Just make sure you don't make the frames too tight and uncomfortable.
You can tighten the frame with a screwdriver that fits the knot size. Also, note that the frame material may or may not determine how much you tighten the knots. Frames are either plastic memory frames or metal wireframes.
Tightening plastic frames
It is usually easy to tighten plastic frames. You will tighten the frame from the temple arm that rests on your ears.
To do so, use a hairdryer or warm water to heat the arms. When they're warm, wear the glasses and bend the arms towards your ears. Make only small adjustments and ensure that the tension is even for both arms.
If the tightness doesn't last long, it's best not to frequently repeat this process and potentially weaken the plastic. Instead, take the glasses to an optician for a professional adjustment next time.
Tightening metal frames
Metal frames are made of different materials. For instance, if the frames are made of titanium, you cannot tighten the temple arms.
But for other metals, the process of tightening a metal frame is similar to that of a plastic frame–except you don't need to heat the arms. You can tighten the arms by simply bending them closer to your head. Just be careful when bending the arms, so you don't overdo it or break the glasses by accident.
Prevent the glasses from slipping down your nose
One common complaint wearers have is their glasses sliding down their noses, especially when they sweat. To prevent this from happening, you can simply bend the arms tightly so they hug your ears more. When bending the arms, ensure that the optical lenses remain at the center and in front of your eyes.
Adjusting the nose pads
Sometimes you may not even have to adjust the arms to keep the frame in place; you could try adjusting the nose pads instead. Remember that if you bring the nose pads together, this will make the glasses sit higher on your nose. If you spread the nose pads wide, this will cause the frame to drop down and stay in place even when you move around or look down.
However, note that you should only make small adjustments, as too much widening will weaken the pads and cause the frame to slope permanently. If your glasses do not have adjustable nose pads, you only need to tweak the arms to adjust the frame.
Conclusion: Getting Your Glasses Adjusted
The best cause of action is to take your glasses to an optician or your local eye clinic to have them adjusted. Experts have the right tools and will adjust the frame to fit your face shape without damaging it. You may try the tips provided in this article but if they don't work, take the glasses to an expert for help.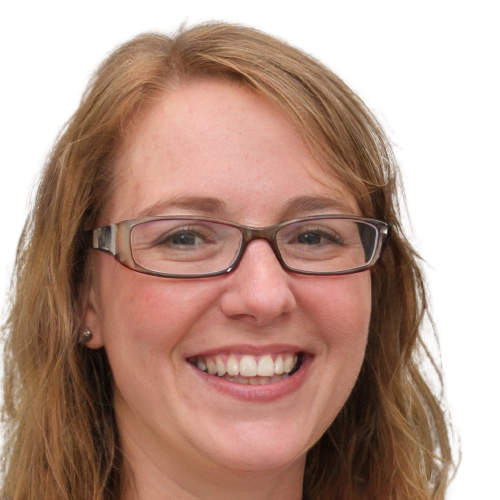 Hi, I'm Ashley a freelance writer who's passionate about personal finance. Ever since I was young, I've been fascinated by the power of money and how it can shape our lives. I've spent years learning everything I can about budgeting, saving, investing and retirement planning. So if you are looking for tips, advice, or just a little bit of inspiration to help you on your financial journey, you have come to the right place. I am always here to help, and I am excited to share my passion for personal finance with you.