As a fashionista, there is always room in your wardrobe for new clothes.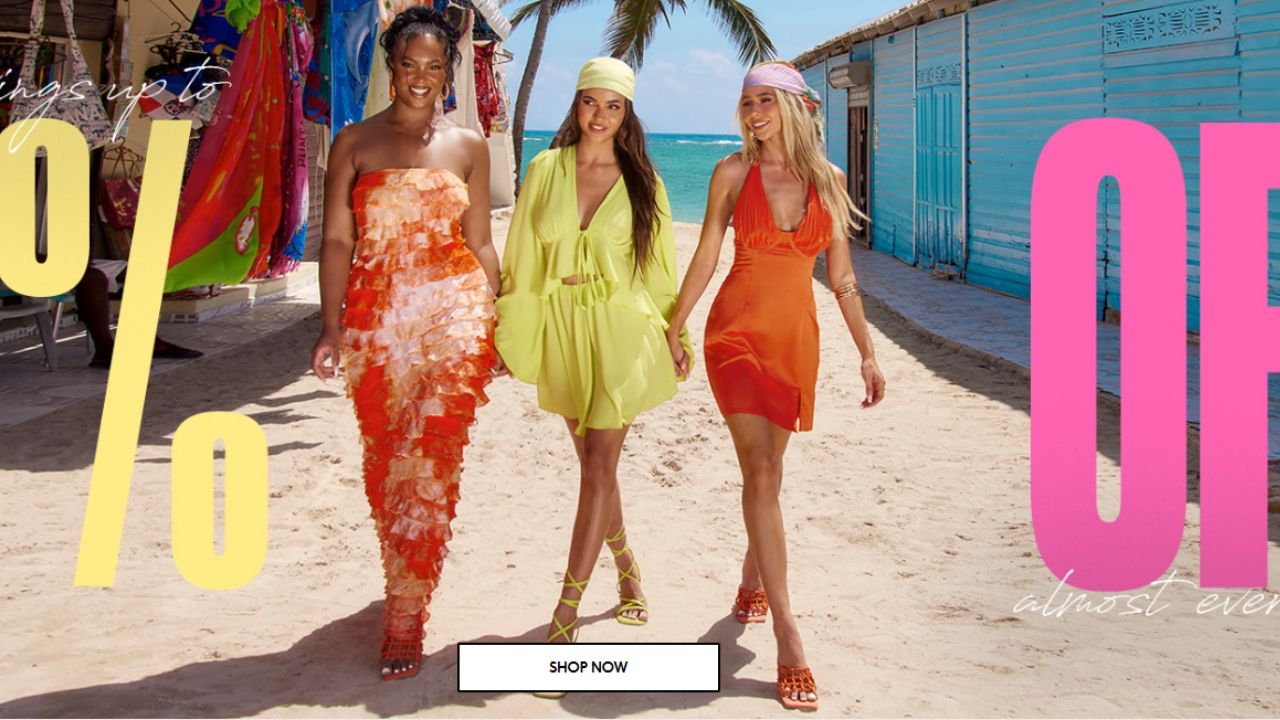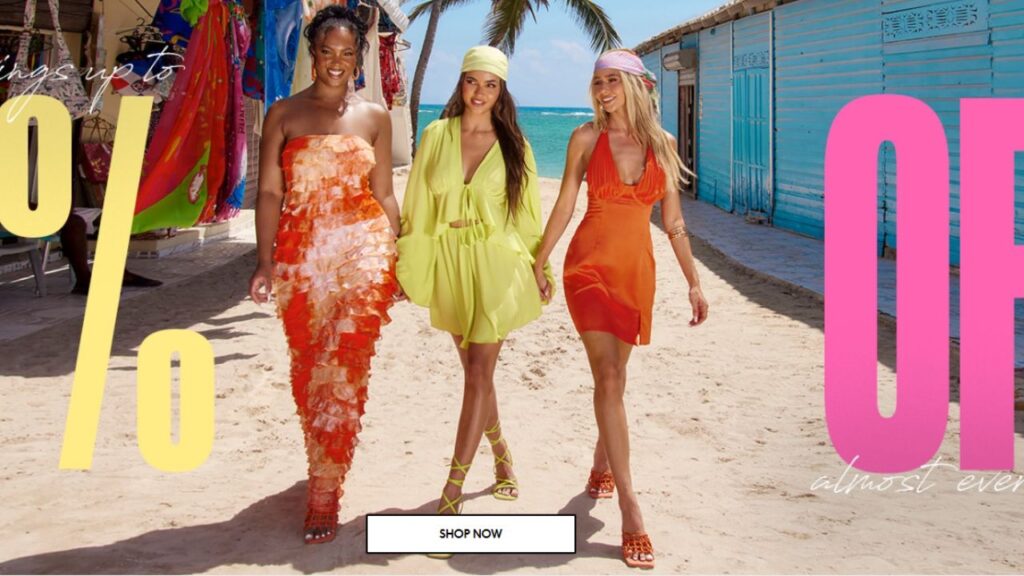 However, with the economic conditions of the country suffering drastic inflation, shopping for apparel costs you more 5.2% annually. 
Fortunately, thanks to the many new online stores like Shein offering various clothing options today, buying clothes have become affordable and offers diverse choices. While Shein gives many options for fashionistas, there is always room to explore.
This guide introduces various cheap clothing apps like Shein, where you can find trendy clothes at affordable prices.
So, let's begin! 
MORE: 9 Best Things to Buy on Shein
PrettyLittleThing
With its focus inclined toward college students and young adults, PrettyLittleThing offers a diverse range of women's fashion. PrettyLittleThing offers a ton of apparel, including clothing, accessories, beauty products, and footwear.
What helps PLT stand out is its plus-size line suitable for those having trouble finding a size that fits them. Based in Machester, PLT lets you shop worldwide with extensive customer service on standby to deal with customer queries anytime.
Many customers have accredited the e-commerce brand for its ideal customer service and seamless refund and return process. The cherry on top is that the customer service works fast and takes little time to get back to the customers.
After its successful launch amongst the netizens, PLT has aggressively progressed and opened its physical retail stores. With many influencers, including Kourtney Kardashian and Hailey Bieber, endorsing the products, you can only expect good things from this global brand.
Features:
Strong Social Media Influence:
PrettyLittleThing has a well-known presence on the internet. The platform collaborates with influencers, and celebrities, developing a trustable image among the prospects.
Excellent Customer Service:
PrettyLittleThing offers ideal customer service, making returns hassle-free. Their favorable exchange policy makes it easy for customers to return or exchange products.
PLT has a reward program under which the brand provides its customers with various rewards, including discounts and exclusive offers.
Just Fashion Now
With a long range of footwear, accessories, and clothing in its ensemble, Just Fashion Now is another brand faring well against Shein.
As you shop from JFN, you will come across various dresses, tops, bottoms, and outwear. With accessories like Jewelry, scarves, and bags, Just Fashion Now is a complete one-stop-shop for fashionably-shopaholic females.
Just Fashion Now has become a hit amongst its customers and prospects for keeping up-to-date with the latest fashion trends. Just Fashion Now also focuses on releasing new collections and styles to offer a huge variety for shoppers.
With a wide variety of women's apparel, Just Fashion Now is ideal for ladies trying to up their fashion game without spending extravagantly.
Features
Free Shipping and Easy Returns
The convenient return policy of Just Fashion Now makes for a pleasant experience. It allows you to shop freely without worrying about dealing with difficult terms and conditions. Apart from the easy returns, Just Fashion Now also offers free shipping over orders of a certain amount.
The user-friendly interface of the brand's website makes it easy to navigate and explore the options brought forward by the brand.
With some recent developments, the brand's website now supports customer reviews. The website is full of many stellar reviews ruling in favor of the service provided by Just Fashion Now at affordable rates.
Myntra
Myntra follows hot on the heels of Shein with its top-notch app offering a wide range of apparel to shop through. The brand prides itself on harboring a wide assortment of products from over 2500 brands, so you'll have no problem finding options that suit your taste.
Apart from the diverse product range, the platform offers various filters, making the experience more convenient. The filters allow you to shop for items at a discount, items of specific colors and sizes, popularity, or price range.
Although the pricing on Myntra is already very affordable, Myntra further offers coupon codes, which allow you to shop for products at a minimal price!
In short, Myntra is the ideal platform to grab your choice of high-quality products at affordable prices.
Features
As mentioned above, Mynta houses products from around 2,500+ brands, providing its customers with a long range of products and fashion. Whether it's the high-end designer labels that appeal to you or some affordable brands, Myntra has it all.
Apart from products of 25,000 brands, Mynta has its in-house fashion labels too! Explore products from Roadster, Dressberry, and HRX and find trendy and exclusive clothing items at reasonable prices.
What helps Myntra Stand out from the rest is the AI integration on their platform. Customers get an elevated shopping experience on the platform as Myntra suggests a personalized shopping list based on previous purchases and recent user searches.
Zaful
Zaful is another popular brand that releases new styles and trends for men and women. Like PrettyLittleThing, Zaful also offers plus-size clothing for women so that you can find the ideal size for you.
One of the standout features of Zaful is that it offers high-quality products at very affordable prices. To be more specific, the range of high-quality apparel draped in style starts as low as $8.99, making it a great platform to upgrade and discover your fashion sense.
Another plus point about Zaful is its frequent promotions and huge discounts. Zaful often offers discounts on its minimal prices, allowing you to get products at a steal price. If you have never shopped at Zaful, they offer a flat 15% discount for newcomers! Talk about getting value for your money.
Features
For any orders you place over $69, Zaful offers free shipping. Zaful is indeed a win for the frugal ones!
One of the best things about shopping from this platform is its filters. This platform comes integrated with multiple filters that allow you to focus on the products suited to your preferences. Some filters include Best Sellers and the "New" section highlighting the recently released products.
Whether you're looking for workouts, formal, casualwear, parties, or date night clothing, Zaful has you covered with its many products. With so many products, you won't need to look anywhere else!
Wish
Wish is a well-known shopping platform that offers a plethora of trendy and stylish items for men, women, and children. Similar to Shein, Wish caters to all body types, with an array of plus-size clothing for women, ensuring everyone can find their perfect fit.
The compelling aspect of Wish lies in its promise of affordability. The site features a vast variety of stylish, high-quality items that start from as low as $5. This affordable pricing allows everyone to express and elevate their personal style without breaking the bank.
Known for its regular promotions and hefty discounts, Wish often applies markdowns on its already affordable items.
Wish offers a generous 10% discount on first-time orders, underscoring its commitment to value for money.
Features
Wish introduces new deals every hour, giving you the chance to snag amazing bargains throughout the day. It's a shopping paradise for those looking for a good deal!
Wish's unique feature, Blitz Buy, allows you to spin a wheel daily to unlock extra discounts on specially selected items. It adds an element of fun and surprise to your shopping experience.
Comprehensive Search and Filter Options
Shopping on Wish is a breeze thanks to its sophisticated search and filter system. You can narrow down your choices based on numerous criteria, including popularity and newly added items, ensuring a personalized shopping experience.
Wish boasts an expansive product range, covering everything from workout gear to formal wear and casual outfits to party attire. With such a wide variety, you'll have no need to look elsewhere!
Final Words
Buying clothes is much more than increasing the number of clothes in your wardrobe; Clothing says a great deal about your personality and fashion sense, so you should never settle for less.
However, with current economic conditions and apparel costs increasing significantly, it is becoming not to break the bank while shopping for new clothes. This guide mentions some online brands that let you shop for premium apparel at affordable prices.
Not only the apparel from them is good, but their salient features also make shopping from them a wise decision. So, discover your style today as you shop from these affordable clothing apps!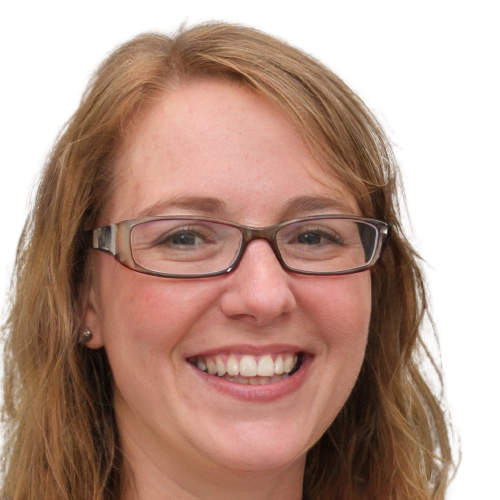 Hi, I'm Ashley a freelance writer who's passionate about personal finance. Ever since I was young, I've been fascinated by the power of money and how it can shape our lives. I've spent years learning everything I can about budgeting, saving, investing and retirement planning. So if you are looking for tips, advice, or just a little bit of inspiration to help you on your financial journey, you have come to the right place. I am always here to help, and I am excited to share my passion for personal finance with you.