Are you planning to hit the road or just want to make sure that your vehicle is covered for general trips around town?
Roadside assistance is a valuable asset to any vehicle owner to make sure that you have protection when the unexpected happens. Here is how to make use of cheap legal roadside assistance to protect your vehicles.
How to Get Cheap Roadside Assistance
There are times when every car and its driver needs assistance. Whether your vehicle is new off the showroom floor or higher in mileage, having a roadside care plan can save you money during a time of emergency.

So how do you get cheap legal roadside assistance without blowing your budget? In this article, we share ways how to obtain this protection when you need it.
Listed below are seven ways you can access cheap roadside assistance, the legal way.
Cell Phone Company
What if we told you that your cell phone company may be able to provide cheap roadside assistance? This additional service may already be included with your existing contract or you might be able to add it for a small additional charge.
Certain companies like Verizon, T-Mobile, Sprint, and AT&T, offer a range of affordable roadside services. Based on the company, these services can vary on what they offer and the additional costs (if any).

First, you'll want to see if your cellular plan includes this additional service. To do this, make sure you read the fine print of your contract first. If there is no roadside assistance built into your existing plan, check with your carrier to see if it is available.
What services do this roadside assistance plans cover? While it can vary by provider, frequently the services include a free towing service up to 10 miles, three free gallons of gas in an emergency, and so on. These can help you save huge amounts of money while also getting the best service.
Recommended:
Auto Warranty
Buying a new or used vehicle from an auto dealer? When purchasing a vehicle, the salesperson will frequently give you the option to pay a small additional fee for various auto warranties. These include a basic warranty, anti-rust warranty, battery warranty, and more.
In addition to this, certain manufacturers also provide roadside assistance. While the benefits of this service can vary and may diminish as your care gets higher in mileage. However, this additional service can be a great way for you to protect your investment as you hit the road.
Smart Apps
Apps make our lives easier in many ways, and when it comes to roadside assistance, there are apps that offer assistance as well.
Apps such as Honk, Blink, or Waze can help you get roadside assistance such as flat tire repair or a tow when you need it. While having the app is free, you do have to pay for services when you use them.
These services may or may not be cheaper than what you'd pay for roadside assistance elsewhere. However, the app does offer convenience in being able to connect you with a service provider quickly. This can be helpful, especially if you are in an area that you are not familiar with.
Credit Card Benefits
As long as you use them wisely, credit cards can offer considerable perks. The cards in your wallet may have benefits that you are not even aware of and among these is cheap roadside assistance!
While this additional service is not available for every credit card. Many well-known credit companies do offer this service as an incentive including:
Chase Sapphire Reserve
United Club Card
United Explorer Card
Register With an Auto Club
When you are thinking about roadside assistance, a lot of people think about AAA. That is because this is one of the oldest companies that provide affordable roadside assistance. They have been in the game since 1902, and they are well-versed with emergency road services.
However, other auto clubs offer the same roadside services, and they may even offer lower prices. Some of these clubs include:
AAA
Better World Club
National General Motor Club
Good Sam Roadside
Check With Your Auto Insurance Provider
Another great way to get cheap roadside assistance is by getting in touch with your auto insurance provider. Roadside services may be built into your existing insurance policy or may be available for a small additional fee. Check your insurance policy or ask your insurance company for more details.
Go Through Membership Perks
If you are a member of AARP, Union Plus, or another organization, you may have more benefits than you realize! These organizations offer many perks to members for a small annual fee, and roadside assistance may be one of them.
If you are not sure what the benefits of your membership package are, now is the time to read through the fine print of the contract. You may already have this service, or it may be worth it to join for the benefit.
Final Words
If you own a car, you may have already faced the issue of being stranded on the road at some point. Roadside assistance can not only provide peace of mind but can also help you with emergency assistance when you need it the most.
While most roadside assistance services are quick to help, these services may be expensive in an emergency. Cheap legal roadside assistance can help you reduce your costs, and offer peace of mind as well.
Buying a new car? Don't miss these tips!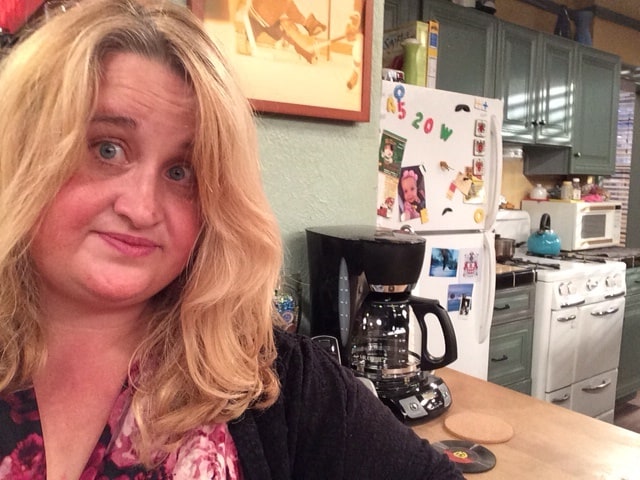 Kim Ritter is a frugal living expert, blogger and mom of two from small-town Iowa. What began as an effort to help her family save a few dollars a month has now transformed into a full-time passion to help other parents money. Visit her online at twokidsandacoupon.com and follow her on Twitter at @2kidsandacoupon for more ways your family can have fun on a budget.