Thinking about living in Greensboro, NC?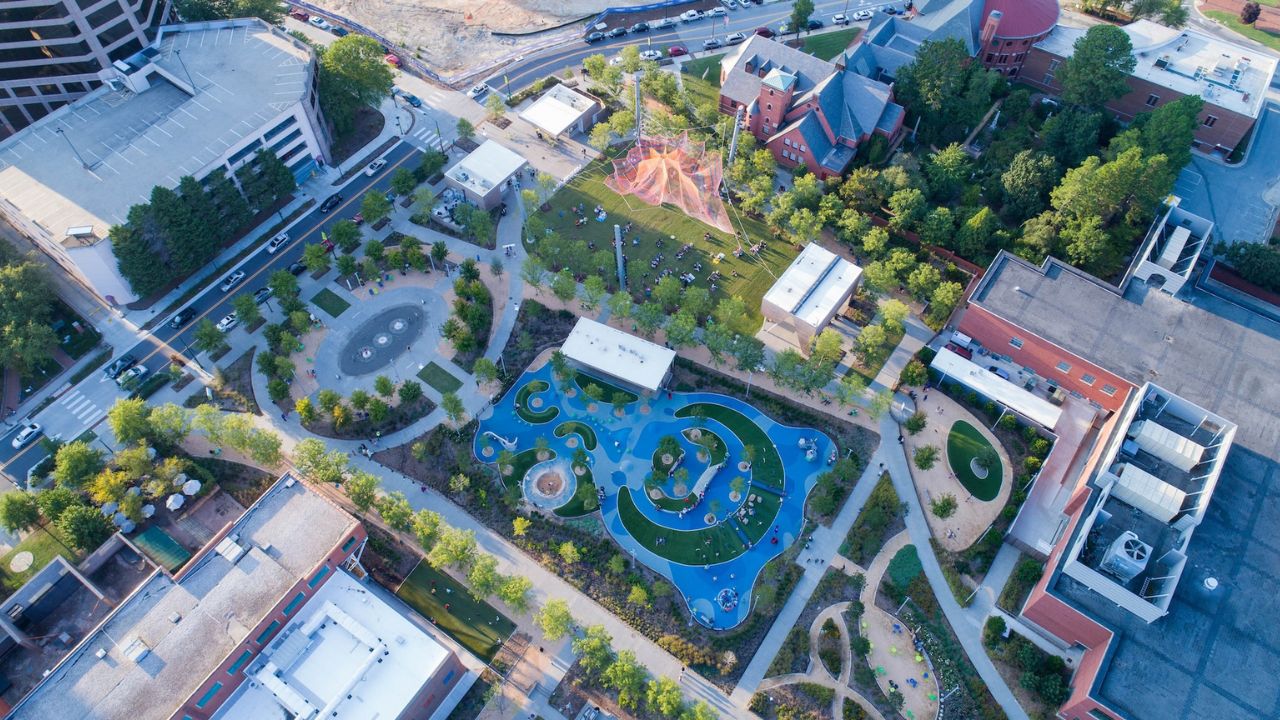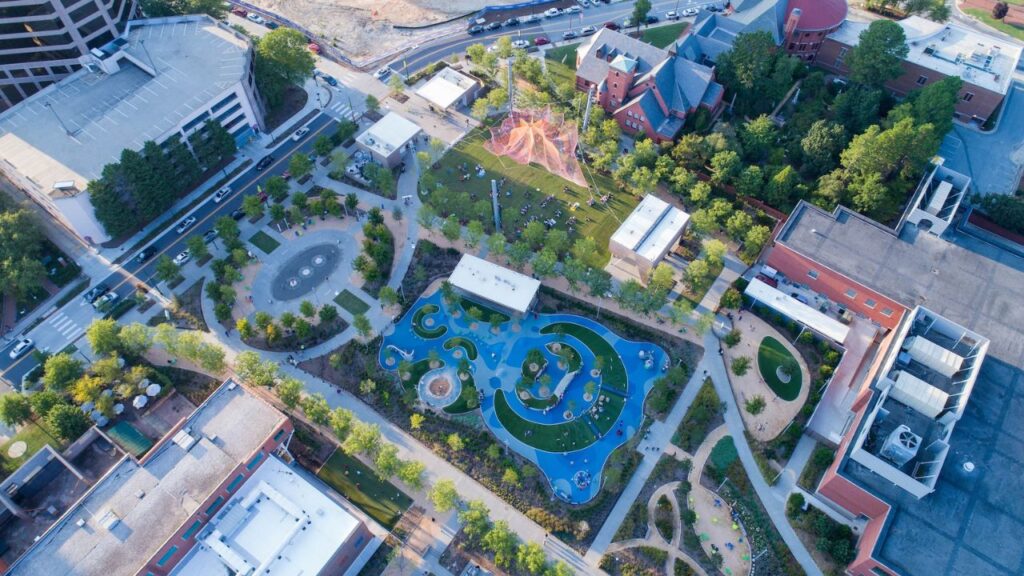 Known as the "Gate City," Greensboro is a welcoming place that has a little something for everyone.
It's popular among retirees, college students, and people who love a mix of city life and nature.
What makes Greensboro special? It's not just the parks or the friendly neighborhoods.
The city has a rich history and a strong sense of community. You'll find good food, fun places to visit like the Greensboro Science Center, and lots of outdoor activities.
So, if you're looking for a city that feels like home, Greensboro could be just the spot for you.
Pros Of Living in Greensboro
Here are numerous benefits of living in Greensboro:
Affordable Cost of Living
Greensboro is both friendly and budget-friendly. If you're living alone and earning a decent income, you can live here comfortably without breaking the bank.
The average rent for a one-bedroom apartment is around $1,080, which really shows how affordable life can be here.
Being in Greensboro also puts you in close proximity to other major North Carolina cities like Charlotte, Raleigh, Durham, Winston-Salem, and Chapel Hill.
Each of these cities offers its own unique advantages.
Charlotte is a wonderful place to raise a family, young adults gladly move to and live in Raleigh, and Durham is known for being one of the best places to live in the country.
Unique Local Cuisine
The city offers a variety of local dishes and flavors that reflect the region's culture and heritage.
A foodie who enjoys exploring different cuisines, Greensboro has something to offer.
From Southern comfort food to international flavors, Greensboro's local restaurants and eateries provide a delightful way to immerse oneself in the local culture.
Trying local cuisine can be an adventure and a way to appreciate the city's unique flavors.
Opportunities to Get Outdoors, In and Out of Town
If you love getting outside, Greensboro is a great spot to be.
The city itself has some cool parks like Guilford Courthouse National Military Park and The Bog Garden. You can hike, bike, have a picnic, or go fishing without leaving town.
But what's really great is that Greensboro sits right between the mountains and the ocean, so you can easily make a day trip for any kind of outdoor adventure.
Want to hike? You can do that most weekends. And sure, the beach is about a 3-hour drive away, but that's not too bad for some ocean air every now and then.
Lots of Options for Higher Education
Greensboro's not just about parks and day trips; it's got a lively educational scene too.
There's at least 5 colleges and universities in the city, so things never get too dull.
This ridiculous concentration of schools gives the city a surprisingly cosmopolitan feel, even though it's not that big.
Take UNC Greensboro, for example. They offer all sorts of majors and even graduate programs.
Then there's North Carolina A&T State University, which is a big name in engineering and agriculture.
Business Community
Greensboro boasts a thriving business community, presenting various job opportunities across different sectors.
Whether you are an entrepreneur looking to start a business or a professional seeking employment, the city's business environment can be advantageous.
Greensboro is known for its diverse economy, with sectors such as healthcare, manufacturing, logistics, and education contributing to its economic growth.
Major companies and organizations in the city create job opportunities and promote economic stability.
If you are an entrepreneur, Greensboro provides a supportive ecosystem with resources and networks to help start and grow businesses.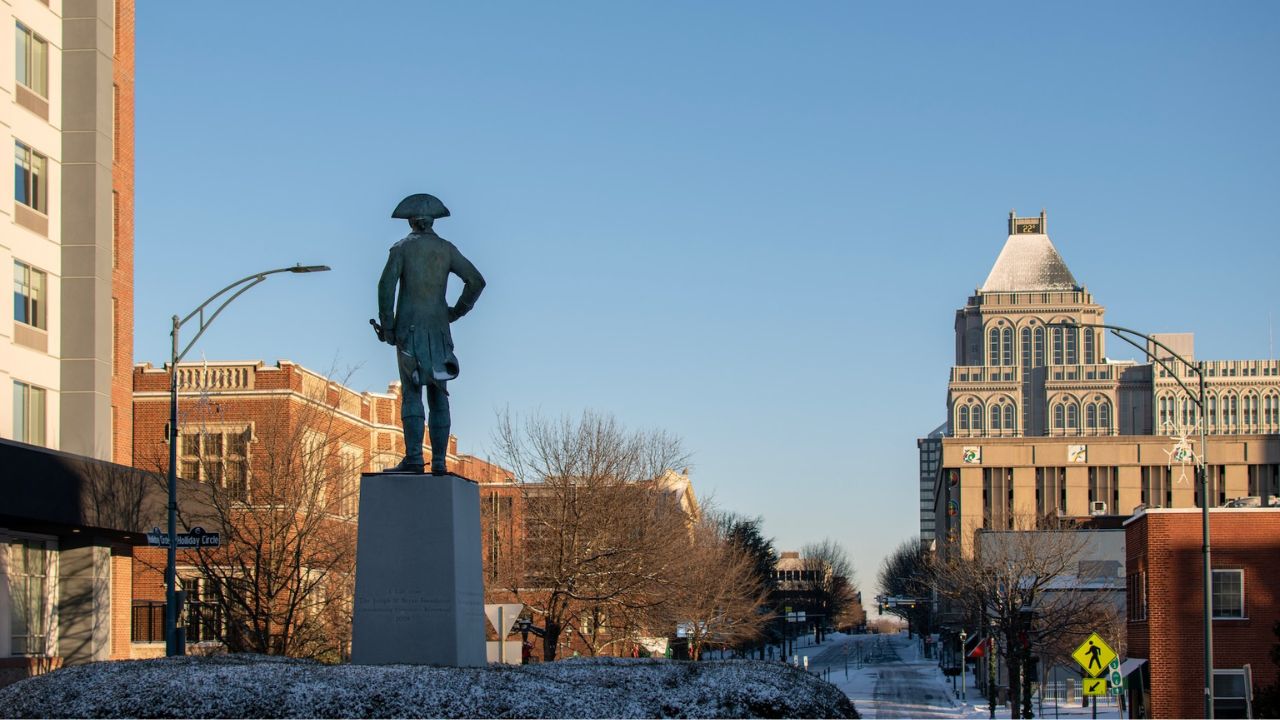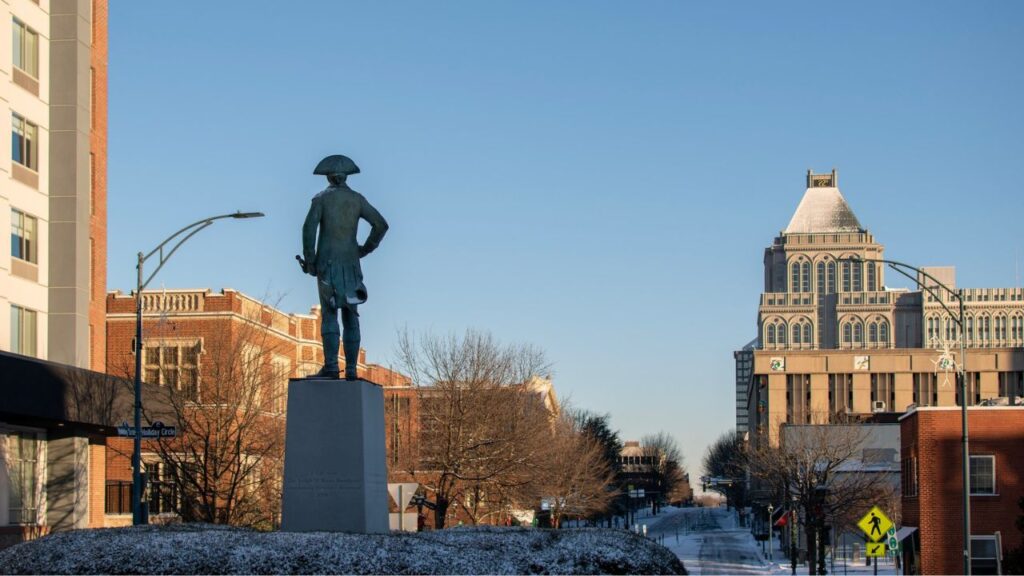 Cons of Living in Greensboro
Here are some potential cons of living in Greensboro, NC:
High Crime Rate
While Greensboro has a lot to offer, you should be aware of the crime rate, which is 47.2 per 1,000 residents—higher than the national average of 22.7.
In North Carolina, it's only topped by High Point in terms of crime. That said, it's not as risky as the numbers might suggest, given the low overall crime rates across the state.
South and East Greensboro are generally considered rougher areas, but crime can happen elsewhere too.
Greensboro isn't as safe as Raleigh, and while it has more crime than Durham, the two cities have different vibes and problem areas.
In Greensboro, the west and northwest parts of town are usually seen as the safest.
Areas like Glenwood, Oak Grove, and Piedmont Heights, or really anywhere southeast, aren't super dangerous, but you might not feel comfortable walking around there at night.
High Property Tax
The property taxes are getting a little hike.
They're going up by 4 cents, making it 67.25 cents for every $100 of your property's value next year.
It's definitely something to think about if you're planning on buying a house here.
Don't get me wrong, higher taxes often mean better city services, but it's still a chunk of change you'll have to account for
Limited Nightlife and Entertainment
While there are still options for dining, shopping, and entertainment in Greensboro, don't expect the city's nightlife to be as live as in bigger cities.
That said, there's no shortage of music downtown from Tuesday through Saturday, and sometimes even on Sunday.
Places like Flat Iron, SouthEnd, Natty Greene's, Joymongers, Little Brothers, and 113 are regular go-tos for live music. Other spots have events now and then.
If you're a night owl and want to stay out past midnight, Ritchy's and Gray's are some options, but I'd say proceed with caution unless you're really into the late-night scene or still rocking your 20s.
For a different taste, the South End of Greensboro is worth a look. You've got Fat Tuesday, Lewis and Elm, Bourbon Bowl, Boxcar, Bearded Goat, Hidden Gate —all within a few blocks downtown.
Each place has its own vibe, so you can hop around and find what suits you. Just know that while there are options, it's not the kind of city that never sleeps.
Traffic and Transportation
Greensboro's not a traffic nightmare or anything, but it's not smooth sailing all the time either.
Rush hours can get pretty clogged, especially in certain parts of the city.
And if you're thinking of skipping the car and hopping on public transit, well, it's not as easy as you might hope.
There is some public transportation, sure, but it's not as widespread or reliable as what you'd find in a bigger city.
So if you don't drive, getting around might be a bit of a hassle.
Low Walkability
If you're the kind of person who likes to walk everywhere, Greensboro might be a bit of a letdown.
It's really built for cars more than for people on foot.
Whether you're running errands or just like the idea of a pedestrian-friendly community, not having a car here could make things less convenient.
So if walkability is high on your list, Greensboro might not tick that particular box.
Is Greensboro a Good Place to Live?
Greensboro is kind of a mixed bag. It's a college town and a retirement town, but you don't see a lot of folks in between those stages of life.
It's a great spot if you're a student or looking to retire, but we wouldn't put it high on the list for raising a family, mainly because of the crime rate.
On the plus side, the cost of living won't break the bank, so you'll have some money left over for fun stuff.
And the food scene is pretty diverse, which is a big win in my book.
That said, you've got to deal with higher crime rates and rising property taxes.
The nightlife could use a boost, and don't get me started on rush hour traffic.
Walking around isn't the easiest either.
But if you're looking for different place to live in North Carolina, Winston-Salem is a great place to move to and is just a short drive away, like 20-25 minutes, or Wilmington, a family-friendly city and safe place to live.