Dreaming of coastal living but don't have the California budget?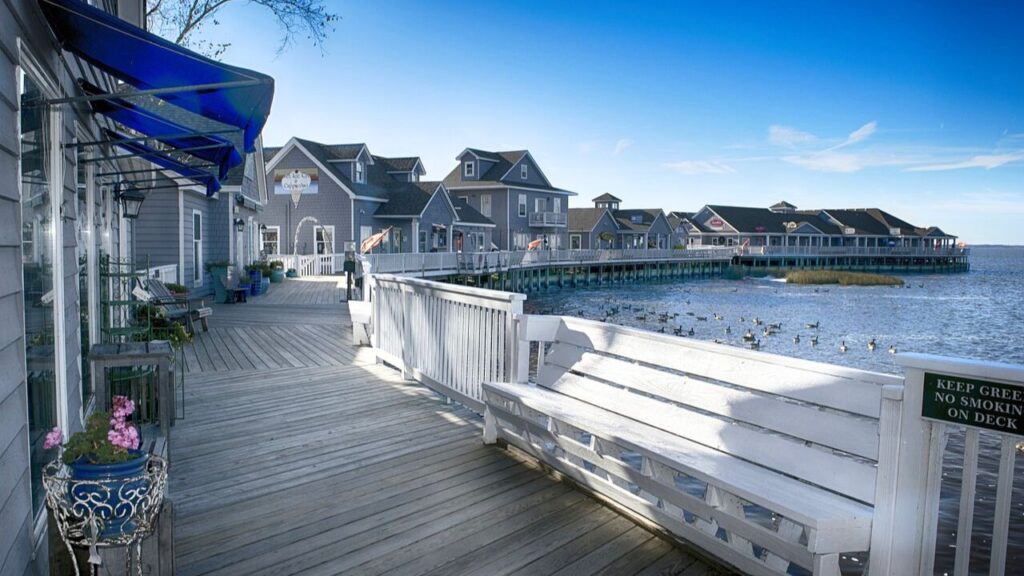 Turn your gaze eastward to North Carolina. This Southern gem offers charming coastal towns without breaking the bank.
Enjoy stunning Atlantic views, Southern hospitality, and a laid-back lifestyle—all within reach of your budget.
Whether you're drawn to the serene Outer Banks or to Wilmington, known for its high quality of living, North Carolina offers options for every type of beach lover.
And the best part? You don't need a huge credit card limit or a high-paying job to live the dream.
In North Carolina, affordable beach living is more than possible—it's right at your fingertips.
So, if you're wondering about the cheapest beach towns in North Carolina, know that your options are plentiful.
Choose your vibe, do a bit of planning, and make coastal living a reality without emptying your wallet.
Morehead City
If you're looking for an affordable beach town on North Carolina's southern coast, Morehead City should definitely be on your radar. Not only is it known for its relaxed atmosphere, but it's also easier on the wallet.
In fact, living here is about 12% cheaper than the national average. You can snag a single-family home for around $337,720 on average.
The cost of living index sits at 103, which means it's only a smidge pricier than other places, but you get what you pay for.
When it comes to things to do, you won't be bored. Catch a game at Big Rock Stadium, where the Morehead City Marlins keep the crowds entertained. Or dive into local history at the History Museum of Carteret County.
For the treasure hunters among you, Seaport Antiques is a goldmine of unique finds. And don't forget about fishing; this place is a mecca for anyone looking to reel in anything from blue marlin to mahi mahi.
But it's not just about fishing here. You can also go kayaking, sailing, bird watching, and even beachcombing.
There are plenty of parks and nature preserves to explore, and with waterways at every turn, outdoor adventures are practically in your backyard.
Kill Devil Hills
Kill Devil Hills has a relatively low cost of living compared to other beach towns.
Housing costs for a one-bedroom apartment average $1,271 monthly, while a family of four can expect to pay around $2,131 for rent and utilities.
Kill Devil Hills isn't just a beach – it's home to scenic dunes and scrubby forestland.
Check out the 123-acre Run Hill State Natural Area to see the tallest dune on the east coast, Jockey's Ridge.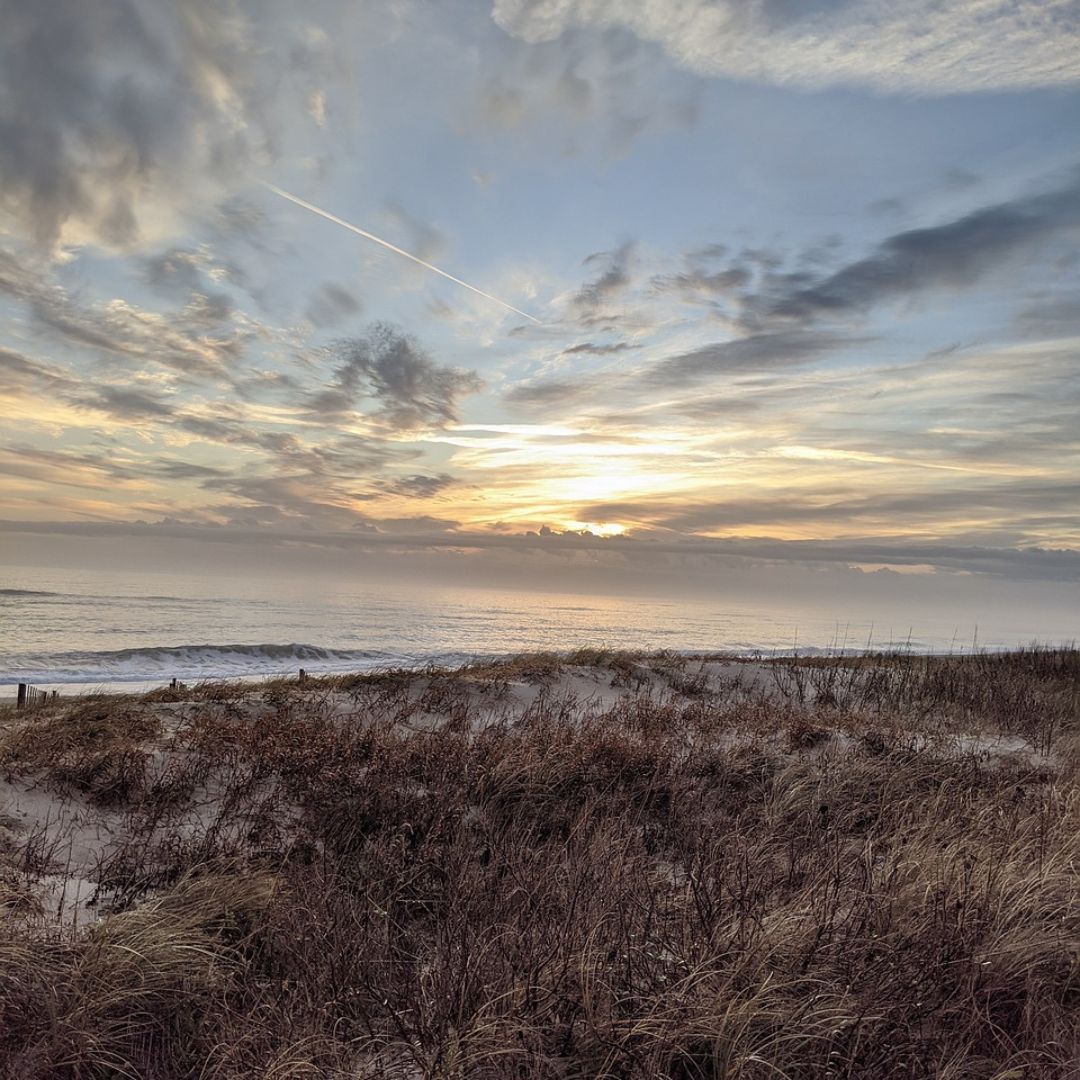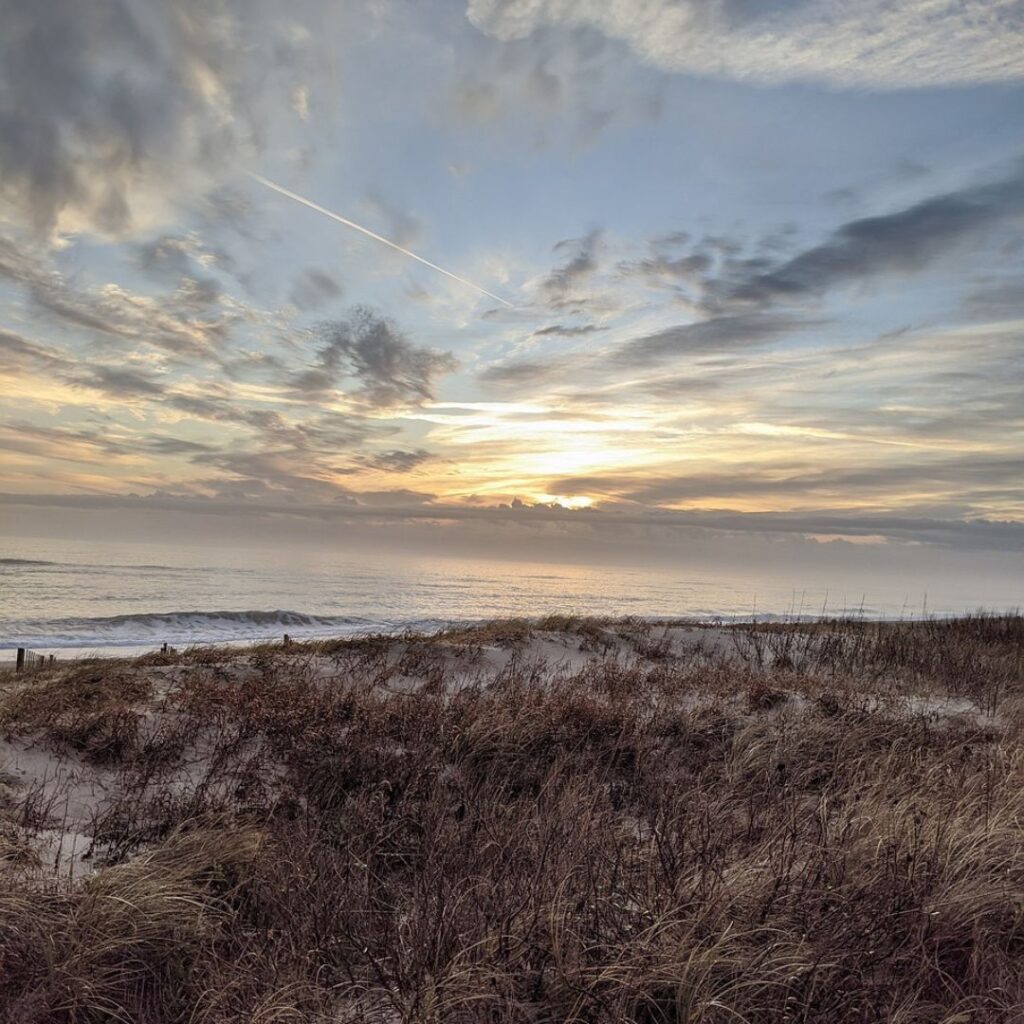 With hiking and biking trails and opportunities for hang gliding and sandboarding, you'll never run out of ways to enjoy the outdoors.
As the central hub of the Outer Banks, Kill Devil Hills offers no shortage of things to do. Visit the Wright Brothers National Memorial, commemorating the first successful aeroplane flight.
Check out the annual Outer Banks Seafood Festival or the weekly farmers market.
Go whale watching, visit the North Carolina Aquarium, or just spend the day sunbathing and swimming at one of the town's public beach accesses.
Kill Devil Hills has a year-round population of around 6,700 friendly locals and a family-oriented vibe.
The excellent Outer Banks Hospital provides healthcare to residents.
The Dare County school district operates three elementary schools, a middle school, and a high school.
You might be interested in:
5 Most Affordable Beach Towns To Live In Georgia
7 Most Affordable Beach Towns In Virginia
15 Pros And Cons Of Living In North Carolina
Swansboro
Located in Onslow County along the White Oak River and Intracoastal Waterway, Swansboro has unspoiled beaches and outdoor recreation without the high prices of other beach towns.
The town is home to Hammocks Beach State Park, which features undeveloped beaches and opportunities for swimming, sunbathing, kayaking, and shell collecting.
You can spot wildlife like sea turtles, shorebirds, and dolphins in their native habitat.
After enjoying the beach, check out Swansboro's picturesque harbor walk and dine at one of the restaurants along the waterfront.
Housing in Swansboro comes at a fraction of the cost of other coastal NC towns.
The median home price is around $179,000, and rent for a one-bedroom apartment averages $830 monthly.
If you're looking for an affordable beach getaway or a quiet place to retire, Swansboro's low cost of living and natural scenery make it an appealing option.
Outdoor enthusiasts will find plenty to do in Swansboro, like kayaking through the salt marshes, hiking in the state park, or boating on the Intracoastal Waterway.
For indoor activities, Swansboro has local shops, art galleries, and a history museum depicting life in this former fishing village.
The town has a relaxed, small-town vibe with historic architecture and Southern charm. The weather is mild year-round, ranging from the 60s in winter to the 80s in summer.
While summers get hot and humid, sea breezes make the heat more bearable.
Wrightsville Beach
Located just east of Wilmington, Wrightsville Beach offers an easygoing beach lifestyle cheaper than other coastal areas.
Wrightsville Beach is North Carolina's most accessible beach, connected via Interstate 40.
The town of Wrightsville Beach is home to five miles of wide, sandy beaches, beautiful crystal blue water, and stunning views surrounding the island.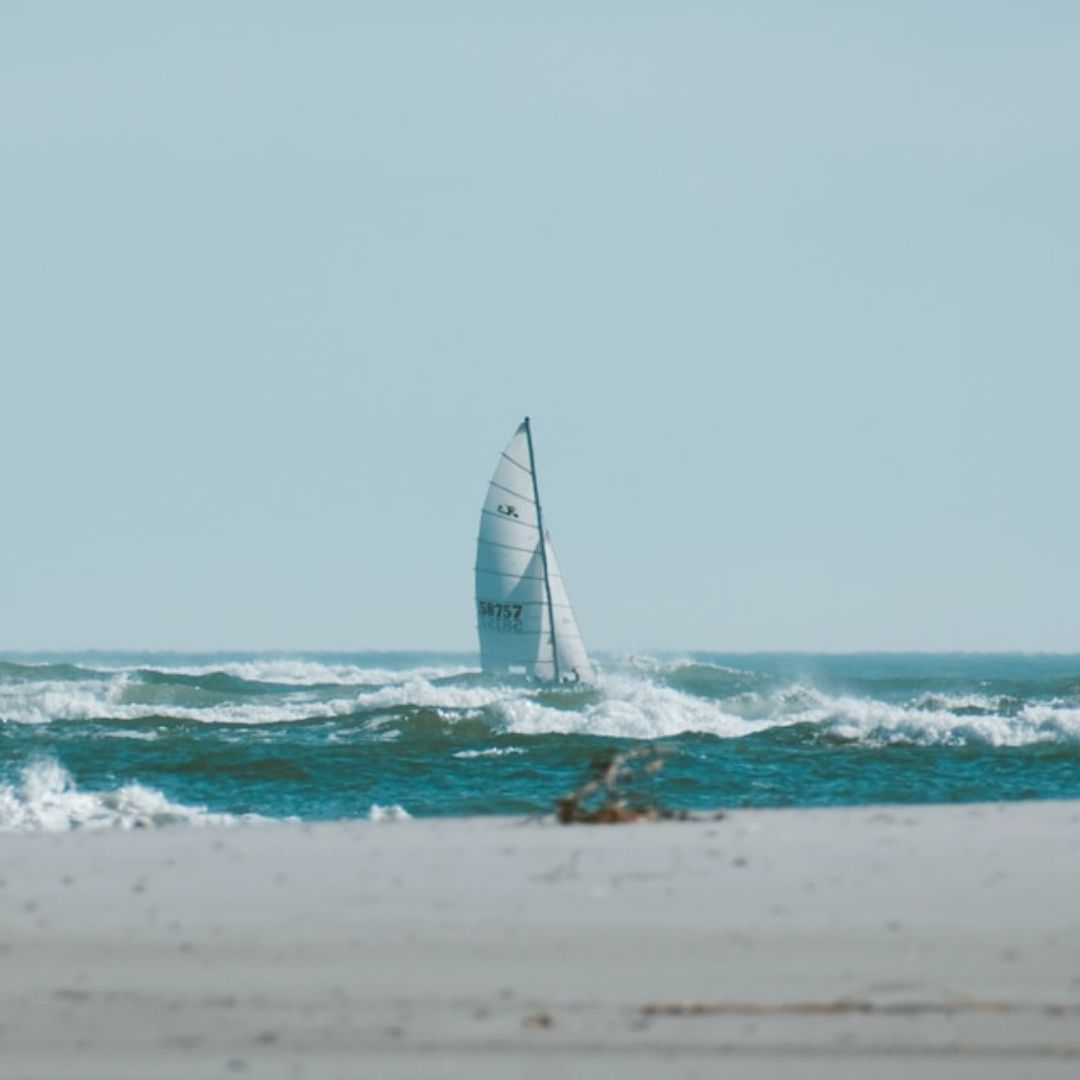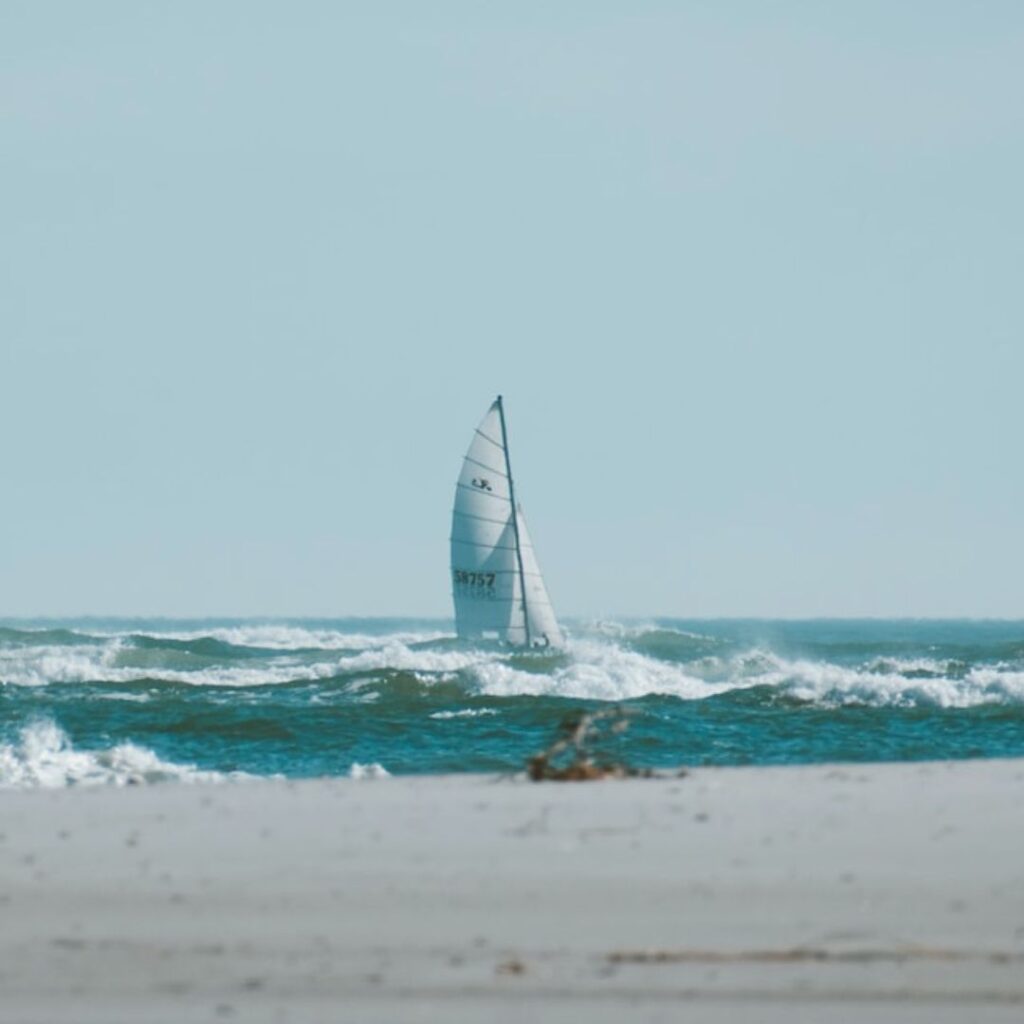 The average one-bedroom apartment in Wrightsville Beach costs around $1,114 per month.
Annual living expenses for a single adult are estimated to be $39,809, which includes housing, food, transportation, health care, and other necessities.
Compared to other beach towns in the state, the cost of living in Wrightsville Beach is lower, making it an appealing and budget-friendly option for beach living.
There are plenty of recreational activities to enjoy in the warm weather months.
You can go swimming, sunbathing, surfing, kayaking, stand-up paddle boarding, or beachcombing along the shore.
Off the beach, there are opportunities for cycling, golfing, boating, and more.
In the evening, stroll along the beach boardwalk, have dinner at one of the casual seafood restaurants, or grab a drink at a beach bar to watch the sunset.
The relaxed vibe and range of recreational activities attract young professionals, families, and retirees seeking an active beach lifestyle.
The town has a welcoming small-town feel with a mix of permanent residents and seasonal visitors.
Wrightsville Beach has a good sense of community, with events like beach yoga, weekly farmers markets, art shows, and beach bonfires bringing people together.
Kure Beach
Located just south of Wilmington, Kure Beach offers an affordable coastal lifestyle with a small-town vibe.
The average price of a 2-bed single-family home in Kure Beach is $497,000.
This is well below the national median home price and much more affordable than other popular beach towns in the state.
Rentals are also reasonably priced, averaging around $1,000 monthly for a 2-bedroom apartment.
While transportation expenses like bus fares and gas prices are 10% higher than the national average, Kure Beach has grocery prices that are 1% lower.
The overall cost of living in Kure Beach is slightly higher than average, making it an accessible beach town option.
Home to the oldest fishing pier on the Atlantic Coast, an oceanfront park, a nearby state aquarium, and a historic fort, Kure Beach offers a laid-back beach lifestyle surrounded by natural beauty.
Outdoor activities like swimming, sunbathing, surfing, kayaking, and beachcombing are popular pastimes for residents and visitors. The town has a charming beach boardwalk with shops, restaurants, and nightlife.
Kure Beach is a suburb of Wilmington with a population of 2,474. The community has a small-town vibe where neighbors know each other.
Many civic organizations and events foster community connections, like beach cleanups, holiday celebrations, and a popular 4th of July parade and fireworks show.
Final Thoughts
These North Carolina gems are the cheapest beach towns where you can enjoy the best of both worlds: affordability and stunning coastlines.
Whether you're living on a budget or just looking for a smart financial move, these towns are charming spots to call home.
While no place is perfect, the benefits of living here go beyond your wallet.
Imagine endless beach days, great surfing, and soaking up the sun without emptying your bank account—these towns make it all possible.
More From Dollar Sanity:
How to live Without a Job and a Lot of Money
10 Ways to Make Your Starbucks Drink Cheaper