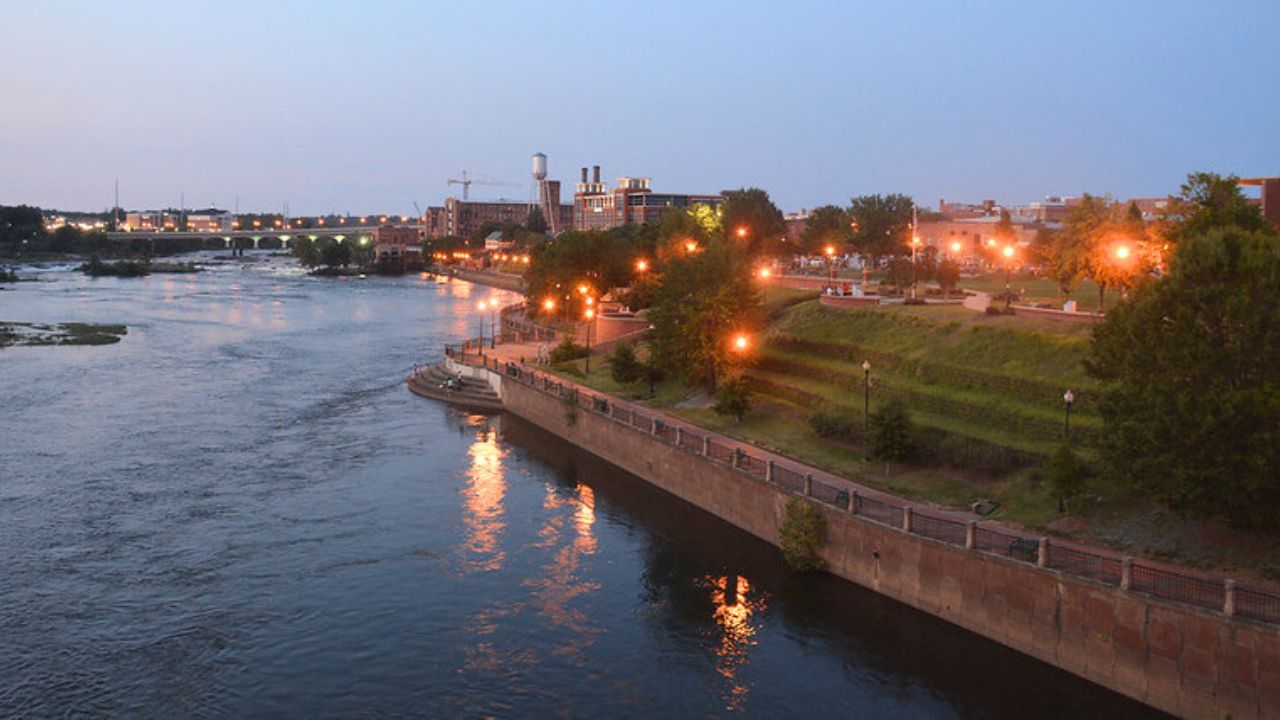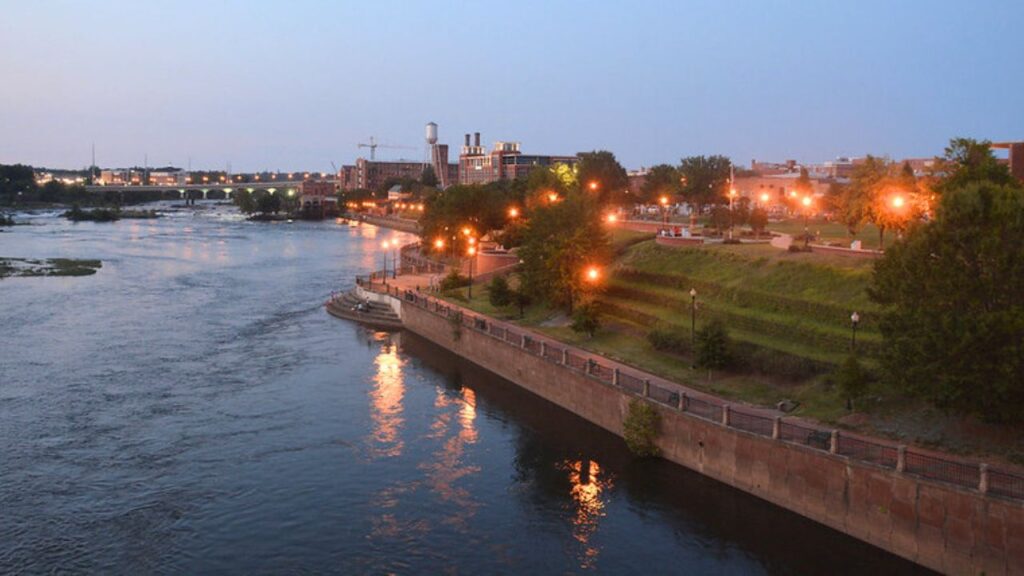 Thinking about moving to Columbus, Georgia? There's a lot to love about this city in Muscogee County.
Whether you're into history, a diverse mix of cultures, or just want to enjoy life by the Chattahoochee River, Columbus has something for everyone.
Columbus isn't a small town—with a population close to 200,000, there's always something going on.
The river offers plenty of outdoor fun, from kayaking to hiking, making it a great place for people who love to be outside.
But just like any other place, Columbus has its ups and downs.
So, if you're thinking about making the move, it's a good idea to get the full picture first.
Pros of living in Columbus, GA
Here are reasons why Columbus, GA, is an attractive place to live.
Affordable Housing
Homes in Columbus are usually more affordable than in other nearby cities, with the average listing price sitting at $199k as of 2023.
So owning your own place here won't drain your wallet.
Whether you're a young professional buying your first home or a family in need of more room, you'll find budget-friendly options.
And let's not forget about property taxes—they're pretty low too, averaging around 0.87%.
Abundance of Outdoor Activities
Columbus is a haven for outdoor enthusiasts. With scenic spots like the Chattahoochee Riverwalk and Lake Harding, there's always an opportunity to hike, bike, or fish.
If you're in the mood for a short drive, FDR State Park is just 30 minutes to the north in Pine Mountain, offering yet another beautiful backdrop for your outdoor activities.
While you're up there, Warm Springs is worth a visit too. Head about 30 to 45 minutes south and you'll find Providence Canyon near Lumpkin, a stunning natural formation that's especially beautiful when the unique azaleas are in bloom.
For those who love an adrenaline rush, Columbus has its own white water course at Rush South, right near the Riverwalk.
The local company, White Water Express, organizes group rafting trips. They even offer zip lines that span the river as well as a treetop adventure course.
Beyond Columbus, both Georgia and Alabama offer a wealth of state parks perfect for weekend hiking adventures.
Places like Talladega National Forest, Amicalola Falls, Conecuh National Forest, and Chattahoochee National Forest are all great options for a nature-filled getaway.
Thriving Sports
If you're into sports, you'll feel right at home in Columbus.
The city's got something for everyone, from baseball games at the classic Golden Park where the Columbus Clippers play, to ice hockey action with the Columbus Cottonmouths.
But it's not just about watching—Columbus has a lively sports scene with tons of rec leagues and facilities, so you can join in the fun too.
Good Weather
You'll get to enjoy mild winters and warm summers in Columbus, making it a pretty comfy place to live.
With about 218 sunny days a year, there's plenty of time to get outside and have some fun.
The nice weather isn't just great for spending a day at the park; it's also perfect for keeping your garden green all year or diving into other outdoor hobbies.
Lots of Job Opportunities
Columbus has a pretty solid job market, making it a great spot if you're looking to build a career.
Big names in healthcare, manufacturing, and education like Columbus Regional Health System and TSYS are often on the lookout for new talent.
Even with some places freezing hires, there's a lot of activity. For instance, Publix is ramping up hiring for its new store, and nearby spots like Culver's are also expected to bring on staff soon.
If you're into hospitality, fast food, or retail, you've got options. Places like The Loft, Mabellas, Salt Cellar, and the soon-to-open The Mix are frequently hiring.
Plus, the city itself has a range of jobs that don't ask for much experience but pay decently in the $15-25 per hour range. So, don't hesitate to apply even if you're a little short on experience—especially if your resume and application are well-prepared.
It's not just the usual jobs on offer, either. St. Francis Hospital, for example, was on the hunt for roles like patient registrars and janitors last I heard.
Security roles are open too, particularly with Allied Security, who also serve Pratt & Whitney.
In terms of trade jobs, there are companies that'll hire and train you to become a certified electrician.
And if you're eyeing an entry-level IT role, healthcare and fintech organizations like Aflac or TSYS are worth a shot.
Low Cost of Living
Georgia has many places with a low cost of living, and Columbus is a standout example.
Here, you'll find the cost of living is a full 30% cheaper than what most Americans are used to.
Utilities? They're 32% less expensive than the national average.
Whether it's housing, getting around town, or even just picking up some groceries, your money stretches further in Columbus.
It's a place where both individuals and families can live comfortably without stressing too much about the budget.
Good Education
In Columbus, the education is much better than you might initially think.
While the Muscogee County School District offers a mix of schools with varying performance levels, it's home to some real gems.
Take Columbus High and Britt David Elementary, for example; these schools are not just top-tier in the district but consistently rank among the top 3 public schools in all of Georgia.
However, they're magnet schools, so the competition to get in is fierce.
But don't let average or below-average rankings fool you. Many schools in Columbus have specialized programs that really elevate the learning experience.
Wynnton Elementary may have lower overall test scores, but its magnet arts program is a hotbed for creativity and has students performing well above the school's average.
The great thing about Columbus schools is the diversity in educational focus—from STEM and International Baccalaureate to Mass Communication and Fine Arts, there's a magnet program for just about any interest.
This flexibility in program options means parents have less stress when it comes to choosing where to live in the city; admissions are generally pretty straightforward, giving you the freedom to choose a school that best suits your child's interests and talents.
If public school isn't your thing, Columbus also offers a selection of private educational options, including faith-based schools and Brookstone, a secular prep school.
You might me interested in:
12 Pros And Cons Of Living In Augusta, GA
13 Pros And Cons Of Living In Macon, GA
12 Pros And Cons Of Living In Athens, GA
Cons of living in Columbus, GA
Now, it is time to consider the cons associated with this city before deciding to relocate.
High crime
Unfortunately, this city has a reputation for being one of the most dangerous places to live in Georgia.
According to recent statistics, Columbus has a crime rate significantly higher than the national average at 36.8 vs. 22.7. Property crimes, such as theft and burglary, are particularly prevalent.
Geographically, the crime landscape varies. Generally, the northern parts of the city are considered safer.
If you're looking to buy a home, you might want to steer clear of areas south of Manchester and Macon Roads.
A lot of the violent crime reported in the news is often gang-related.
That's not to say it doesn't affect the community—nobody wants the danger of stray bullets.
But apart from gang activity, crime rates are fairly typical for a city of Columbus's size.
Macon Road serves as an informal dividing line, demarcating economic and, to some extent, racial lines as well.
South of it, you'll find areas that are economically disadvantaged and have higher rates of violent crime.
North of Macon Road, the neighborhoods are wealthier and primarily experience property crimes, often near shopping centers.
So where should you consider living for a better quality of life? Locations to think about include:
Downtown and the Historic District
Around Columbus State University's main campus
The Lakebottom/Weracoba Park area
Bibb City
Waverly Terrace (despite some naysayers, it's generally a quiet and nice area)
If you're looking northward, North Columbus might offer some reasonable options.
Alternatively, Phenix City also has a variety of apartments and homes for rent in more upscale complexes.
Risk of severe storms
In Columbus, you can expect to encounter a range of severe weather conditions like hurricanes, tornadoes, and intense thunderstorms.
This not only risks damaging property and infrastructure but can also be a safety concern.
High Poverty Rate
In Columbus, nearly one in five people live under the poverty line, according to data from the U.S. Census Bureau.
A lot of communities in the area grapple with financial challenges, making it tough for many to cover basic living expenses.
Low Percentage of Open Land
As the city grows and new developments pop up, there's less and less room for parks and natural spots.
If you're someone who loves to spend time outdoors, whether it's hiking or just enjoying a picnic, this can be a bit of a letdown.
Low Homeownership Rate
In Columbus, owning a home isn't as common as you might find in other parts of the country.
Just about 56.7% of people here own their homes, compared to a national average of 64.4%.
Why the gap? Well, a mix of issues comes into play. For some, financial limitations make it tough to take that step into homeownership.
Others might be part of the city's ever-changing population, perhaps military families or young professionals, who find it easier to rent.
Either way, renting seems to be the go-to for a lot of folks in the area.
Is Columbus a Good Place to Live?
Columbus is one of the best places to retire in Georgia as it is one of the most affordable warm places.
The city offers a range of amenities, from lush parks to cultural events, all wrapped up in a cost of living that won't break the bank.
But it's not just retirees who find value here; it's also a fantastic place to raise a family.
While it's true that homeownership rates are on the lower side, don't let that deter you.
The educational system, particularly north of Macon Road, offers solid opportunities for kids.
Schools like Columbus High and Britt David Elementary frequently rank among the top in the state.
Safety can be a concern, especially in areas south of Macon Road, but just like any other city, knowing where to settle can make all the difference.
The city has high poverty rate and areas of high crime, but we would argue that the community spirit, educational options, and quality of life outweigh the drawbacks.
More From Dollar Sanity:
10 Spontaneous and Fun Things to Do With Your Friends
How Much House Can I Aford If I Make $45,000 a Year?