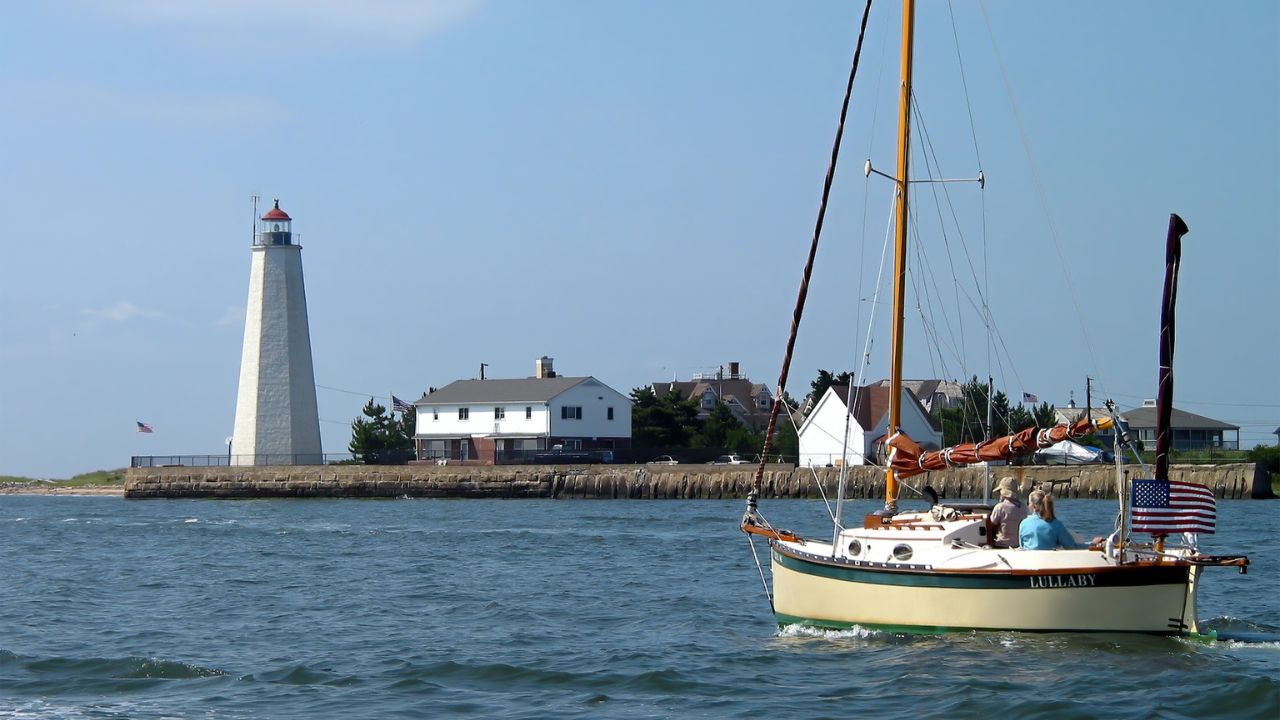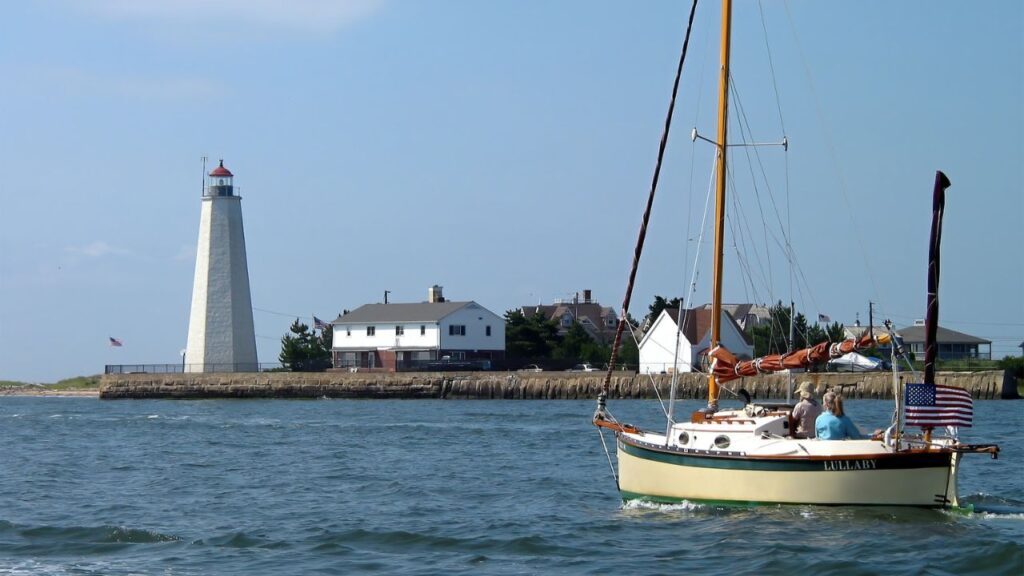 Dreaming of beachfront living without breaking the bank? Connecticut might just have the answer.
Let's check out the best budget-friendly beach towns this state has to offer.
The Most Affordable Beach Towns in Connecticut
Stratford
Groton
East Haven
Westbrook
Old Saybrook
Bridgeport
New London
Stratford
Stratford is an affordable beach town located in Fairfield County along Long Island Sound. With a median home price of $424,900, Stratford provides coastal living at a lower cost than other towns in Connecticut.
Stratford's living cost is slightly higher than the national average. Housing and utilities are reasonably priced. For one person, monthly living expenses average $2,335; for a family of four, about $5,098. Compared to the rest of Connecticut, Stratford is an affordable place to live.
While Stratford only has three main public beaches – Short Beach, Long Beach, and Russian Beach, there are many other spots along the coast to swim and enjoy recreational activities. The town has over five miles of beachfront property with amenities like picnic areas, playgrounds, and hiking trails.
In addition to the beaches, Stratford offers an array of things to do. Visit Two Roads Brewing Company, Lordship Seawall, Boothe Memorial Park and Museum, or Stratford Antique Center. Take a stroll through Roosevelt Forest. With proximity to major highways, it's also easy to explore nearby towns.
Find out: How to Afford a $500k House?
Groton
With a median home value of $358,000 and rent around $1,270 for a one-bedroom, living in Groton won't break the bank.
The median income here is $53,189, and on $55,000 you can live pretty well in most places, so you'll have plenty of opportunities to enjoy yourself without worrying too much about the cost.
There's no shortage of attractions and activities to entertain you in Groton. Visit the Submarine Force Museum and see the USS Nautilus, the first nuclear-powered submarine.
Bluff Point State Park offers hiking trails, beaches, and fishing. Check out the historic Avery Point Lighthouse or catch a show at the Garde Arts Center.
Groton has options for any appetite. Paul's Pasta Shop is a local favorite featuring homemade pasta and sauces.
The Fisherman at Long Point offers the freshest seafood with stunning views of the Thames River. Head to Chester's Barbecue for ribs, brisket, and all the fixings for a down-home barbecue.
East Haven
East Haven has an estimated cost of living for one person of around $40,917 a year. Rent for a one-bedroom apartment in East Haven averages $1,284 per month.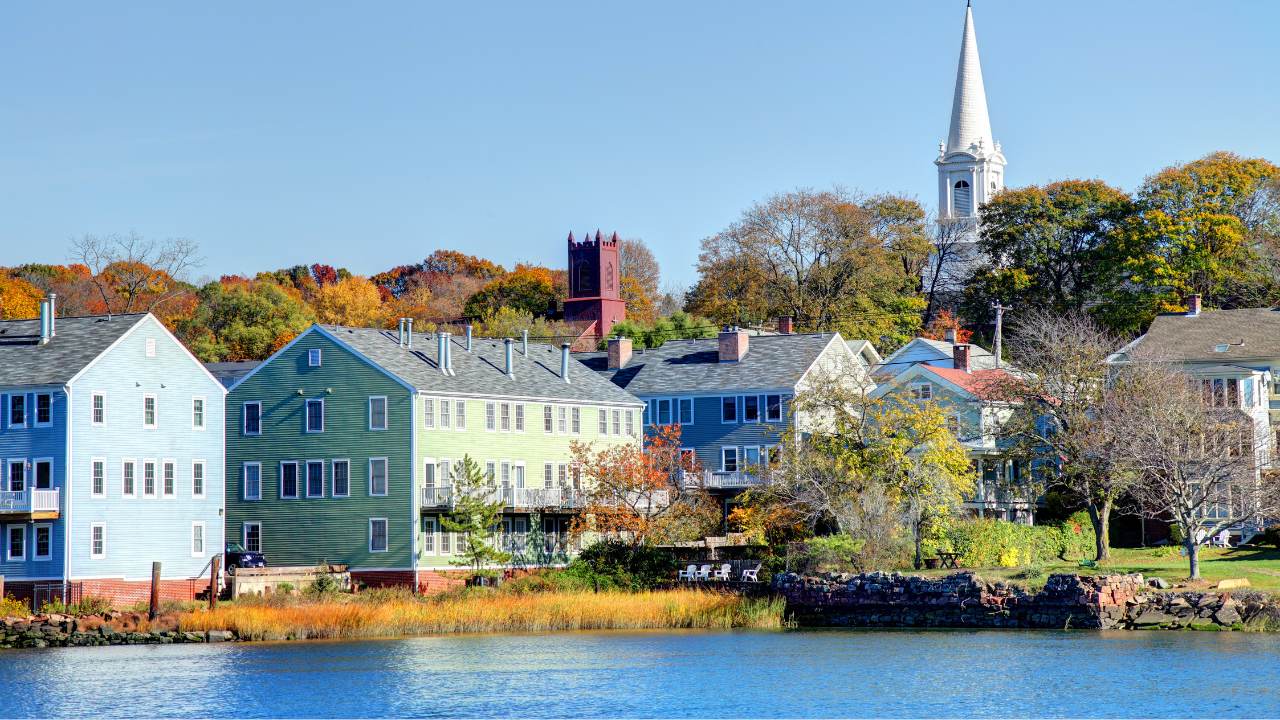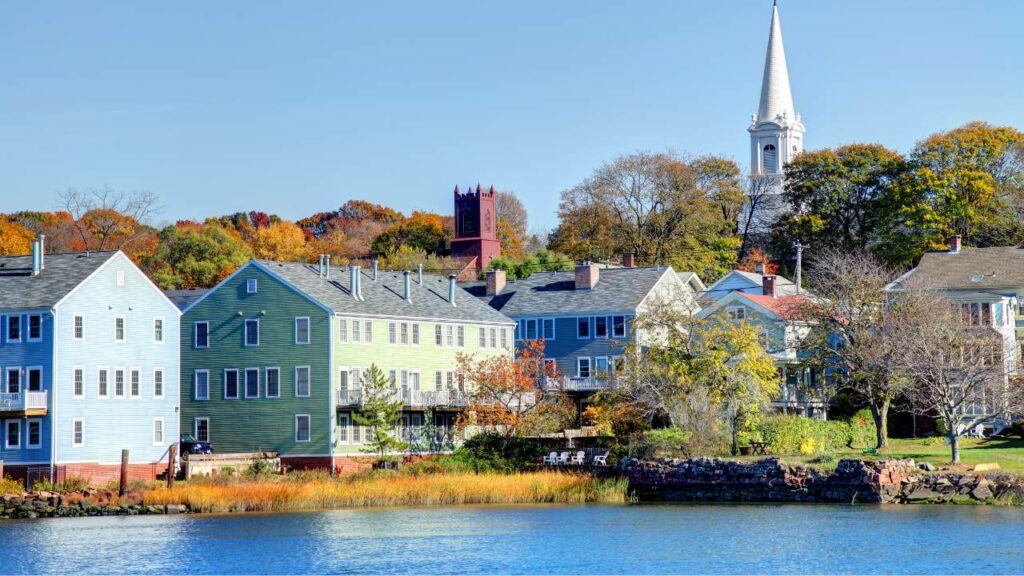 Buying a home is also relatively affordable, with the median home value in East Haven around $320,000. For a family of four, rent is about $2,291 monthly for a larger apartment or small home.
Groceries and dining out won't cost you a fortune in East Haven, either. Plan on budgeting $587 per month for food if you're on your own or $1,534 monthly to feed a family of four. East Haven has many casual, family-friendly restaurants, diners, and pizza places where you can get a good meal for under $20 per person.
Transportation costs in East Haven are lower than the national average. Estimated transportation costs are $55 per month for one person or $147 per month for a family. The town is walkable and bike-friendly, especially in the summer. Bus routes can also take you to nearby towns and cities.
Some top free or low-cost attractions in East Haven are the town beach with picnic areas and playgrounds, the Shore Line Trolley Museum, the Hagaman Memorial Library, and the Key to the Past Antique & Design Center.
Check out: How Much House Can I Afford If I Make $45,000 a Year?
Westbrook
Located just 30 minutes from New Haven, Westbrook has scenic coastline views, outdoor recreation, and a historic small-town vibe. Westbrook has over 1,000 acres of protected open space, including the Stewart B. McKinney National Wildlife Refuge.
Here you can go hiking, biking, bird watching, kayaking, and canoeing while enjoying salt marshes and tidal wetlands. West Beach and Ted Lane Beach offer swimming, sunbathing, and beachcombing in the summer.
When you want to get out of the sun, head to the popular Westbrook Outlets. This open-air outlet mall features major brands at discounted prices. After shopping, grab a casual bite at local eateries like The Blue Bird Inn or Chowder Pot III. Or, for finer dining, make a reservation at the historic Copper Beech Inn.
Housing in Westbrook is very affordable compared to other Connecticut shoreline towns. You can find small homes for under $250,000, especially if you want to do minor renovations.
Rent for a one-bedroom starts at around $1,200 per month. Property taxes are higher than average for Connecticut, around $5,500 annually for a $250,000 home. However, for many, the natural beauty and recreation opportunities make the taxes worthwhile.
Westbrook has a population of around 6,500 and prides itself on civic involvement and neighborly spirit.
The Westbrook Grange hosts community events, and many people volunteer for events like the River Run 5K, Westbrook Fife & Drum Muster, and the Westbrook Foundation Gala. Politically, Westbrook residents tend to lean liberal or moderate. Many young families and retirees call Westbrook home.
Old Saybrook
Old Saybrook is a charming coastal town located where the Connecticut River meets Long Island Sound. Known for attractions like Harvey's Beach and Lynde Point Lighthouse, Old Saybrook offers scenic beauty and recreation at affordable prices.
Renting an apartment in Old Saybrook typically costs around $1,000 per month. For beach town living, that's a steal. Spend your days swimming, sunbathing, and building sandcastles at Harvey's Beach, then head to Main Street for shopping, dining, and nightlife.
Main Street is the heart of Old Saybrook, with unique stores, cafes, and eateries lining its old-fashioned streets. Pop into The Chocolate Shell for handcrafted chocolates or Scranton & Co. for stylish home goods. For a meal with a view, try the Lobster Landing or The Dock & Dine.
Get a glimpse into the town's past at the General William Hart House, the oldest surviving home in Old Saybrook, built-in 1636. Or visit the Katharine Hepburn Cultural Arts Center, named for the famous actress who lived in Old Saybrook for decades. An array of plays, concerts, comedy shows, and other live performances occur in this historic theater.
Outdoor enthusiasts will enjoy hiking, biking, and bird-watching along the Old Saybrook Land Trails. Over four miles of trails wind through coastal habitat, salt marshes, and tidal creeks. Pack a picnic lunch, bring binoculars, and spend an afternoon spotting herons, ospreys, and other wildlife in their natural setting.
Bridgeport
Bridgeport is one of Connecticut's larger cities and has several public beaches to enjoy, such as Seaside Park and Pleasure Beach.
You'll find the cost of living is generally less here than in other parts of the state, so you can have that beachside lifestyle without draining your wallet. Just keep in mind, like any city, Bridgeport has its challenges, including a higher crime rate compared to other areas.
New London
In New London, you can enjoy a lower cost of living compared to other Connecticut beach towns, while still having access to beaches like Ocean Beach Park. It's a more budget-friendly option for those looking to be near the water.
Be aware, though, that just like Bridgeport, New London also faces higher crime rates in certain areas.
Final Thoughts
Whether you want a quieter pace in Clinton or Branford or prefer amenities within walking distance in Old Saybrook or Westbrook, there are appealing options at lower prices along the Connecticut coast.
The scenic beaches, historical attractions, outdoor recreation, and cultural events provide plenty to experience year-round. And the cost of living in these beach towns won't sink your budget.
Looking for other cheap coastal towns to settle in? Check out:
7 Most Affordable Beach Towns In Virginia
5 Cheapest Beach Places To Live In Georgia