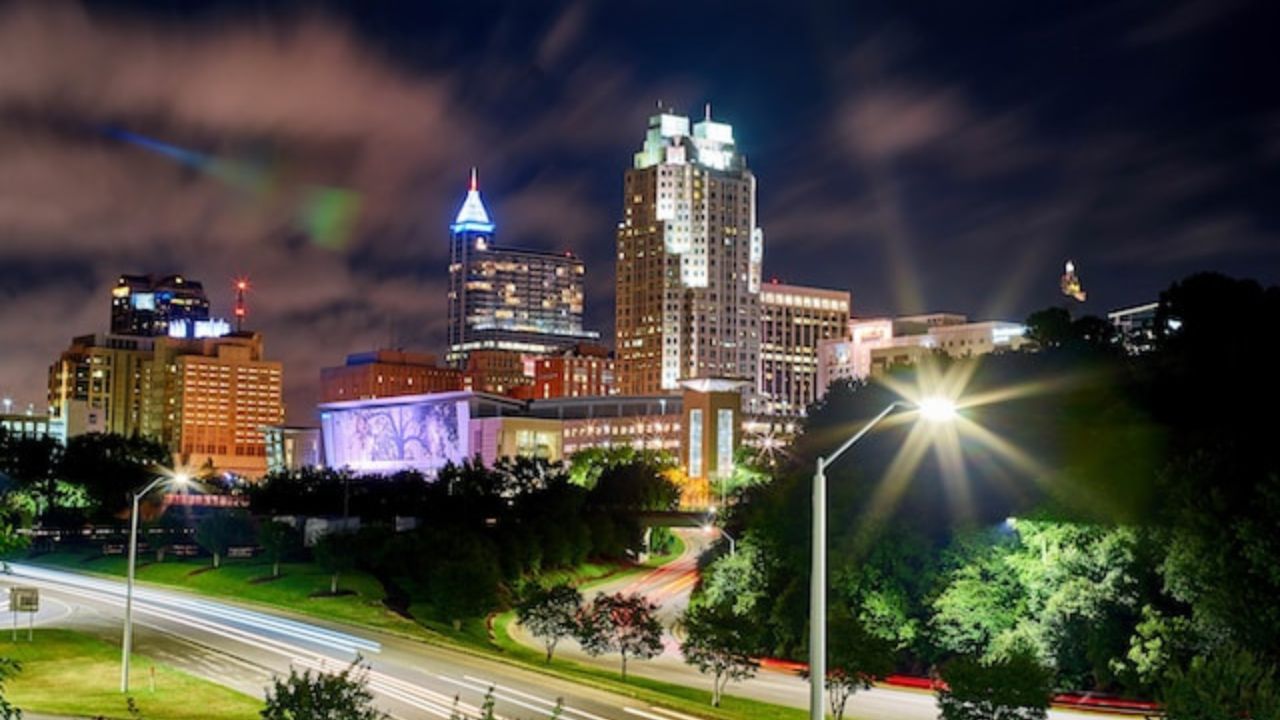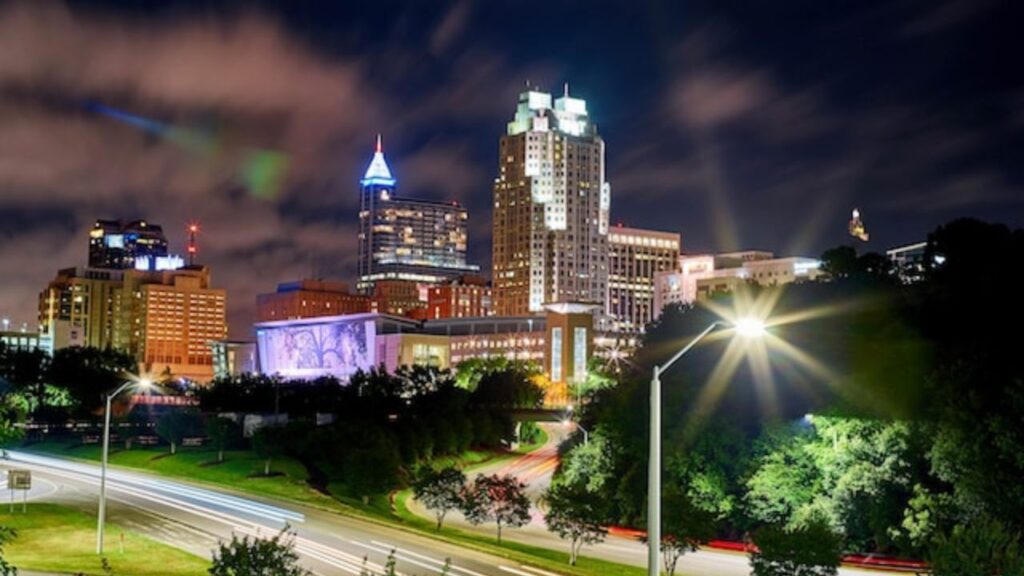 With a population exceeding 470,000, Raleigh is a diverse city offering something for everyone. The city is perceived as desirable for its high-quality education, job opportunities, and affordable cost of living.
North Carolina is often preferred as a state to live in, but what about its capital, Raleigh? Is it a good place to live? To help you decide, let's dive into the pros and cons of living in Raleigh, NC.
Pros of Living in Raleigh NC
Raleigh, North Carolina, is one of the fastest-growing cities in the US. With its southern charm, high quality of life, and wealth of opportunities, it's no surprise that people from all over are flocking to Raleigh to start new lives.
If you're thinking about moving to Raleigh, here are big reasons why you should:
A Thriving Job Market
Raleigh's economy is growing rapidly, with a diverse range of industries that include healthcare, education, technology, finance, and manufacturing. The average salary in the area is competitive, with earners making around $21 an hour.
With the Research Triangle Park (RTP) located nearby, many major national and international companies have set up bases there, making job opportunities very diverse.
For example, companies like Cisco, IBM, Biogen, Lenovo, and Red Hat are all located within the RTP.
Affordable Cost of Living
Living in Raleigh is financially feasible, with a 4% lower cost of living than the national average.
Although prices have increased slightly recently, Raleigh remains attractive because you get a lot of bang for your buck.
You can find various affordable housing options throughout the city, from luxury apartments to family-friendly neighborhoods.
Great Weather
Take advantage of Raleigh's fantastic weather, which varies from a mild winter with light snowfalls to a warm summer with plenty of sunshine.
With an average temperature range from the mid-30s to mid-90s throughout the year, the region has a lot to offer for outdoor enthusiasts.
You can enjoy hiking, biking, swimming, skiing, and more, all within easy reach of the city.
A Dense Art Scene
Raleigh's flourishing arts scene includes many museums, galleries, and performing arts venues that offer plenty of opportunities to enjoy the local arts community.
The city is a hub for creatives, with numerous art festivals and cultural events throughout the year and local artists collaborating with Raleigh institutions.
Conveniently Located by the Beach and Mountains
Living in Raleigh means you can easily take weekend trips to the beach or mountains just a few hours away.
Spend a day at the beautiful beaches of the Outer Banks or drive to the Blue Ridge Mountains of western North Carolina for a weekend-long getaway.
Excellent Education
Raleigh is home to some of the best educational institutions in the South, including North Carolina State University and Duke University.
You will also find the world's top-ranked public high school in the city, the Raleigh Charter High School. With high-quality education available for all age categories, Raleigh is great for families looking to relocate.
Endless Entertainment and Food Options
Raleigh's bustling downtown is home to hundreds of delicious restaurants, bars, and cafes featuring different cuisines.
The food scene in Raleigh is constantly evolving, thanks to a diverse range of offerings, from established restaurants that have been around for decades to newer spots serving innovative food.
With live music venues, lively nightlife, art galleries, and theatres, there is never a shortage of entertainment in Raleigh.
More From Where to Live:
9 Pros and Cons of Living in Greenville, SC
10 Pros and Cons of Living in Tampa, FL
9 Pros and Cons of Living In Myrtle Beach
Cons of Living in Raleigh NC
Raleigh is a booming city located in the heart of North Carolina. It's a city that has seen immense growth in population over the years, thanks to the job opportunities, education, and quality of life it offers.
Raleigh is often touted as one of the best places to live in America, but like any city, it has its downsides. Here are seven cons of living in Raleigh, NC:
Traffic Jams and Congestion
If you are an early riser, you might avoid the traffic jams in Raleigh, but if you're not, you'll find yourself stuck in rush hour traffic.
Raleigh has been experiencing rampant growth in population, leading to a significant increase in the number of vehicles on the road.
Traffic jams can worsen during peak hours, making it stressful to drive. The traffic congestion is not only frustrating, but it also consumes a lot of time and fuel.
It's worth noting that this traffic issue is not unique to Raleigh; Charlotte, another fantastic city to move into in North Carolina, also grapples with traffic as a downside.
High Tax Rates
A significant cons of living in Raleigh, NC, is high tax rates. Raleigh has a 6.75% sales tax rate above the national average.
The state also has some of the highest income tax rates in the country. For instance, someone making $60,000 annually will pay about $4,055 in state income taxes.
Extreme Weather Conditions
North Carolina, including its praised city of Durham considered one of the best places to live in the state, has some of the most unpredictable weather patterns in the country.
Residents in these areas, including Raleigh, experience hot and humid summers with high temperatures reaching up to 100°F, while the winters can be harsh with occasional ice storms and snow.
These cities are situated on the Eastern Seaboard, a region prone to tornadoes, hurricanes, and tropical storms.
Tough on Seasonal Allergy Sufferers
If you suffer from seasonal allergies, Raleigh might not be the right place for you. The city is among the top fifty worst places to live for seasonal allergy sufferers.
Tree pollen, ragweed, and grass pollen are the most significant culprits, and the allergy season can persist for more than six months.
Hurricane Season
Hurricane season in Raleigh typically begins in June and ends in November.
The city is in a region that can be hit by hurricanes that can cause severe damage to properties and disrupt daily life.
Hurricanes can cause flooding, power outages, and sometimes, fatalities.
Bugs and Snakes
North Carolina is infamous for its snakes and insects. Raleigh is no different. The city has several types of poisonous snakes like the copperhead and rattlesnake.
The area is also home to several types of insects, including mosquitoes, ticks, and fire ants.
Is Raleigh a Good Place to Live?
Raleigh isn't just one of the best places to live in the state; it's actually ranked high across the entire country. It's up there with cities like Boulder, Durham, and Sarasota. Whether you're a young professional looking to kickstart your career or a single ready to mingle, Raleigh's got you covered.
But that's not all. For retirees or anyone keeping an eye on those golden years, Raleigh shines even brighter. It holds the number 7 spot on the list of U.S. cities that excel in weather, activities, health care, and taxes for older folks. And let's not forget about families. If you've got kids or are planning to, this city is top-notch for raising a family.
More From Dollar Sanity:
5 Most Affordable Beach Towns In North Carolina
10 Pros And Cons Of Living In Huntsville, AL