Considering a visit or pondering a move to Raleigh, North Carolina?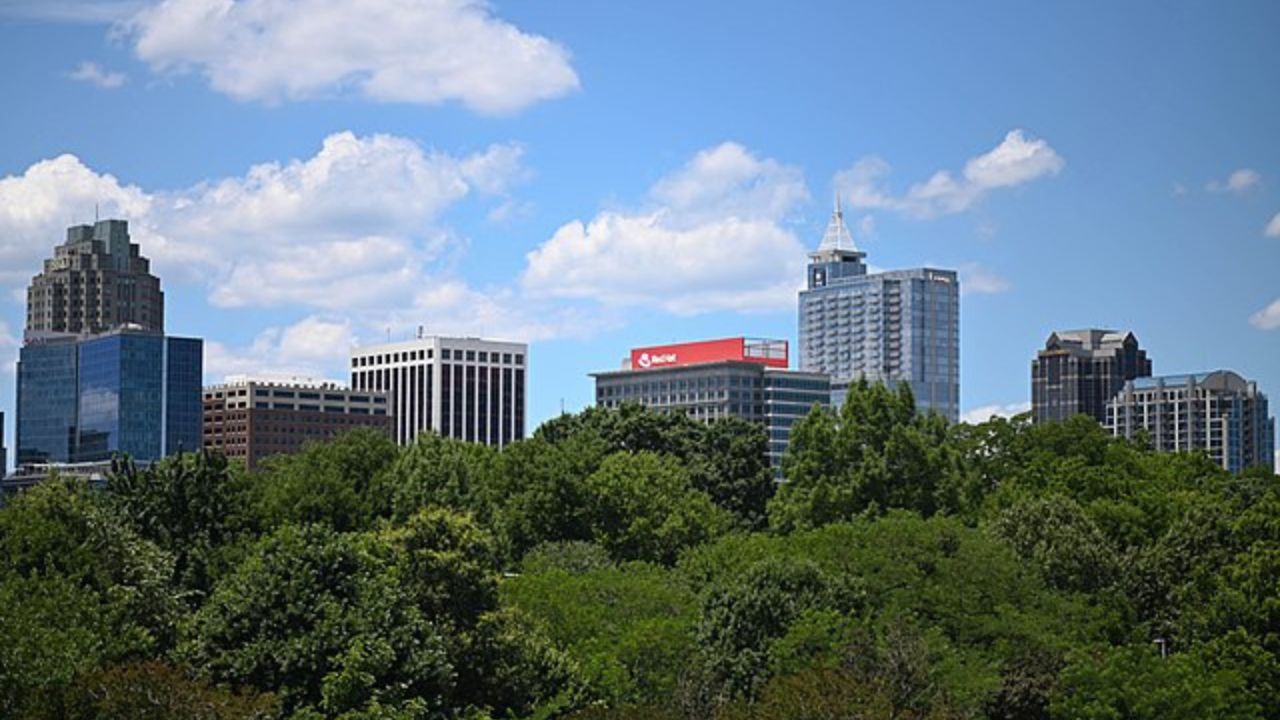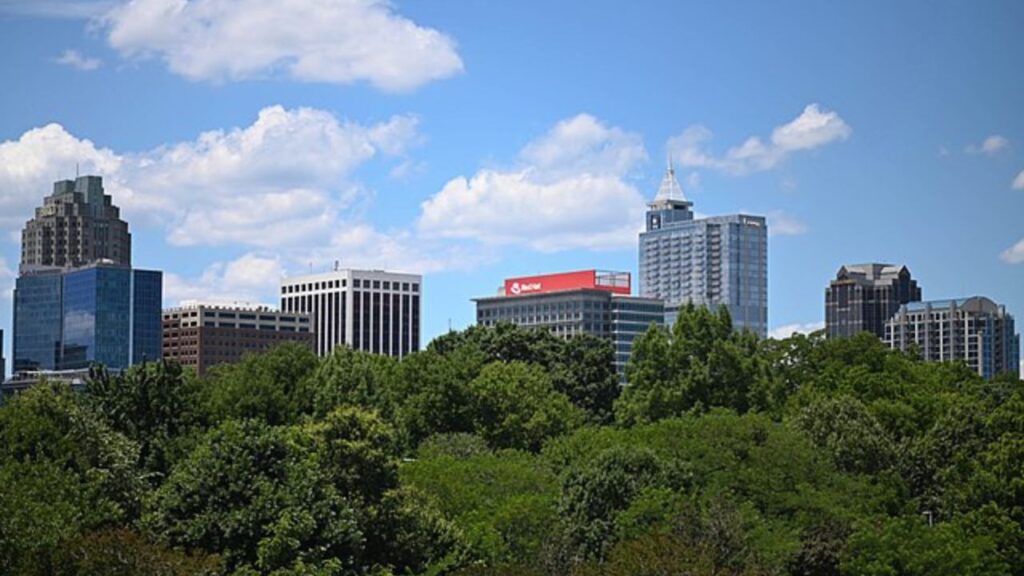 It's wise to get familiar with the city's safest neighborhoods first.
North Carolina itself is an excellent state to live in and Raleigh, like many of North Carolina's cities, is vast and diverse.
Not every corner of Raleigh will suit everyone, but within its confines, every neighborhood has a unique touch. From the bustling downtown to the calm suburban areas, every spot tells its own story.
Having spent time around, I've crafted this guide to introduce you to the safest neighborhoods in Raleigh.
Is Raleigh, NC a Safe Place to Live?
When it comes to safety, Raleigh often garners positive attention, making it a popular choice for families, young professionals, and retirees alike.
Its reputation is boosted by a combination of friendly communities, proactive law enforcement, and active neighborhood associations.
But, as with any city, safety can vary from one neighborhood to another. So, in the heart of North Carolina, which areas of Raleigh stand out as particularly secure?
Is Raleigh, with its sought-after neighborhoods, the place you'd like to settle in?
Let's dive into the safest spots in Raleigh…
Hillsborough
You'll love the small-town charm and neighborly feel of Hillsborough.
It's a great walkable, friendly neighborhood with big trees for climbing, two parks, and several annual parties; plus, near historic Pullen Park with amazing gardens and an antique carousel.
Kids can walk or bike to school, and you'll get to know folks at community events like the annual Hillsborough Hog Day festival, Christmas parade, and Fourth of July celebration.
On average, there are 157 violent crimes per 100,000 people each year in this neighborhood, and there are 1,225 property crimes. This is 59% lower than the overall crime rate for Raleigh and 55% below the rate for the entire United States.
Five Points
Five Points is a charming neighborhood that is 59% lower in crime than Raleigh overall, giving you peace of mind.
Located just 2 miles from downtown, Five Points is named for the intersection of Glenwood Ave, Whitaker Mill Rd, and Fairview Rd.
The quiet, tree-lined streets are perfect for walking, and you'll find an eclectic mix of houses from 1915 to 1950, including Craftsman bungalows, Colonial Revivals, and Tudor Revivals.
For dining, taco shops, burger joints, and organic pizzerias are sprinkled throughout, along with a few microbreweries to sample a local craft beer. Shopping options like antique stores, gardening centers, and boutiques round out the amenities.
With its safe streets, historic homes, and laid-back vibe, Five Points appeals to people seeking an authentic neighborhood experience in North Carolina's capital city.
You'll find the community here, whether chatting with neighbors on their front porches or running into familiar faces at the corner market.
Glenwood
Glenwood is a charming neighborhood just south of downtown, with some of Raleigh's lowest crime rates.
Violent crime in Glenwood is less than half the city average and 68% lower than the national average. Property crimes like burglary and theft are also much lower here than elsewhere in Raleigh.
With beautiful parks like Fred Fletcher Park and Shelley Lake Park, Glenwood encourages an active outdoor lifestyle. It also has great dining options, from food trucks to farm-to-table restaurants.
And for entertainment, you can catch a show at Coastal Credit Union Music Park at Walnut Creek or watch the latest blockbuster at Marbles Kids Museum IMAX.
The location just minutes from downtown Raleigh offers the best of both worlds – a safe, neighborly community with easy access to big city amenities.
The residential streets are perfect for walking dogs, jogging, or cycling. And Glenwood Avenue, the main thoroughfare, makes it simple to connect to I-440 or hop a bus downtown.
Home styles in Glenwood range from historic craftsman bungalows to new construction.
Regardless of budget, you'll find attractive and affordable options in this desirable district. Schools like Fuller GT Magnet Elementary and Enloe High are highly rated for young families.
Oakwood
Oakwood is one of Raleigh's most charming and historic neighborhoods. Established in the 1870s, this community has many beautifully preserved Victorian-style houses. A stroll through its tree-lined streets feels like stepping back in time.
Oakwood has a very low crime rate and a strong sense of community. Neighbors know and look out for each other. The Oakwood Neighborhood Association hosts events to unite people, like an annual yard sale, a Halloween parade, and holiday caroling.
If you have kids, Oakwood is ideal. It's located within the attendance zones of some of the city's top-rated schools, including Fred Fletcher Elementary.
The neighborhood is also very family-friendly, with minimal traffic and many other children. People often walk dogs, jog, or cycle along the quiet streets.
Oakwood offers plenty of opportunities to get outside and enjoy nature. It borders Historic Oakwood Cemetery, which has beautifully landscaped grounds, gardens, and trails open to the public.
Nearby Dorothea Dix Park is 308 acres of recreational space. And within the neighborhood, you'll find many mature shade trees, front porches perfect for sitting, and hidden gardens behind houses.
While Oakwood has a secluded, small-town feel, it's just minutes from downtown. You can easily walk or bike to restaurants, shops, entertainment, and more.
Access to major highways like I-40 and I-540 also makes the rest of the city and Triangle area very accessible.
Boylan Heights
Boylan Heights is a historic district that has crime rates well below the city average, with less than 2 miles separating you from the heart of downtown.
Boylan Heights saw development begin in 1907 and is listed on the National Register of Historic Places today.
The neighborhood association works hard to maintain the area's character and appeal. As a result, homes have a median price of $662,129 – more expensive than most in North Carolina but worth it for the peace of mind.
If you're wondering how to manage such a purchase, check out our guide on how to afford a $500,000+ home.
The crime rate in Boylan Heights is lower than 75% of neighborhoods in the state. You'll feel at ease walking through the streets day or night. The area also has an active neighborhood watch and alert system.
Boylan Heights' location can't be beaten. It's only minutes from work, dining, and entertainment downtown but provides an escape from the hustle.
The neighborhood has sidewalks, gardens, and parks inviting you outside.
Boylan Heights has a tight-knit community that values civic responsibility and togetherness.
Neighbors come together for community events, fundraisers, neighborhood clean-ups, and holiday celebrations.
Front porches, sidewalks, and community parks make it easy to connect with your neighbors.
South Park
South Park is one of Raleigh's most historic and secure neighborhoods.
Established in 1912, this predominantly African American community has over 700 homes, many built over 100 years ago.
Despite its age, South Park has seen a surge of reinvestment since 2014, with renovated bungalows and craftsman homes popping up throughout the neighborhood.
With its designation as a National Historic District, South Park's architecture is protected, preserving its charming character.
Mature trees line the streets, providing shade and natural beauty. The area has a very low crime rate, especially for violent offenses. You'll feel safe walking, biking, or sitting on your front porch here.
South Park is also a short drive from downtown Raleigh, giving easy access to work, dining, and entertainment.
Neighbors here are friendly and community-oriented. An active neighborhood association organizes community events and works to support area schools.
Falls River
Between the bustling city and quiet countryside, Falls River offers a safe community just minutes from big city amenities.
The low crime rate and family-friendly vibe attract many young families and professionals to Falls River. With an average age of 46, you'll find people at all stages of life.
Newlyweds, growing families, and empty nesters appreciate the area's safety, natural scenery, and reasonable home prices.
Bedford at Falls River, an upscale neighborhood within Falls River, has won several awards for its picturesque setting and amenities.
Residents enjoy walking trails, a community clubhouse, a pool, tennis courts, and more. You'll feel like you're on a relaxing vacation without leaving home.
The mid-sized houses are very reasonably priced for their size and features. Most are 3-4 bedrooms with large yards, perfect for children and pets. The area also has highly-rated schools, adding to its family appeal.
Outdoor enthusiasts will love the neighborhood's proximity to Falls Lake. Just a few minutes away, the lake offers swimming, fishing, boating, and other watersports opportunities.
When you want to head into the city, downtown Raleigh is only about a 15-minute drive, giving you the perfect blend of natural and urban.
Final Thoughts
Raleigh is a city of varied neighborhoods, each with its own distinct charm.
The city pulses with energy, greenery, innovation, and offers some of the tastiest Southern cuisine you'll encounter.
Some Raleigh neighborhoods are safer than others, so pick a place that you like and feels right for how you live.
Whether you're dropping by for a short visit or thinking of making Raleigh your permanent address, there's a safe and friendly neighborhood awaiting you.
Are you looking to move to some other places in North Carolina? Check out:
5 Safest Neighborhoods In Charlotte, NC
7 Pros And Cons Of Living In Durham, NC