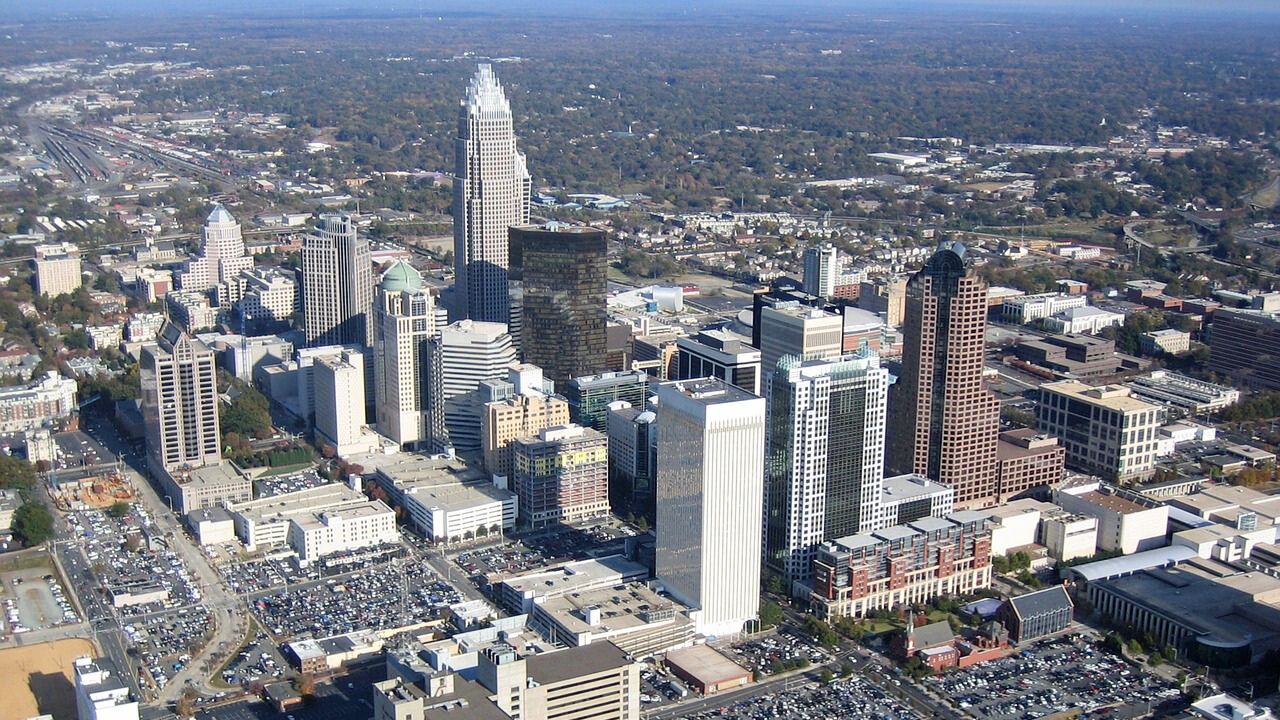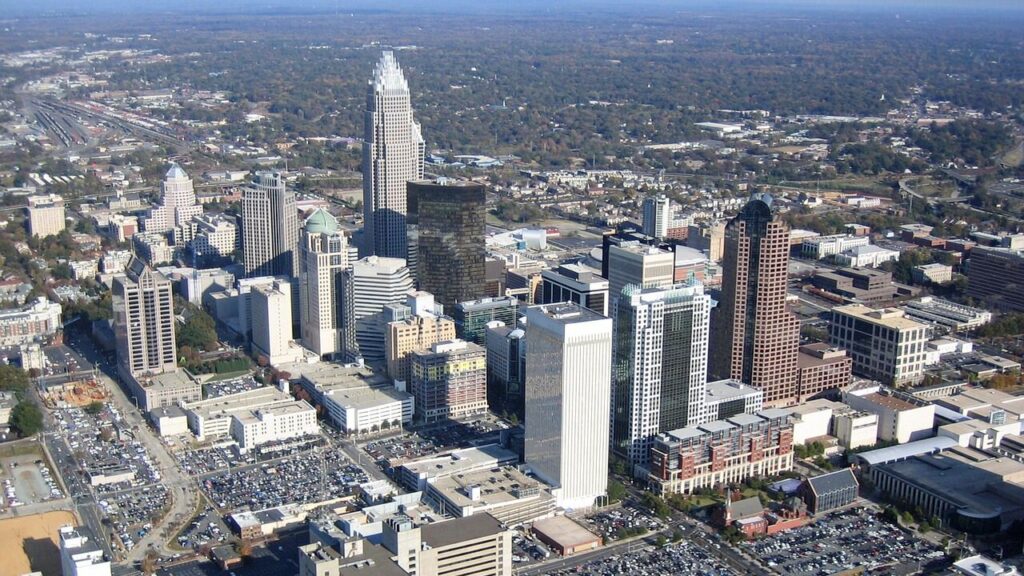 Considering a move to Charlotte, NC, and want to prioritize safety?
In this post, we'll break down the neighborhoods in Charlotte known for their low crime rates and strong sense of community.
Safest Neighborhoods To Live In Charlotte
Myers Park
Dilworth
Ballantyne
Providence Plantation
SouthPark
More: 10 Pros And Cons Of Living In Charlotte, NC
Myers Park
If safety and security are top priorities in your home search, look no further than Myers Park. This historic neighborhood is one of Charlotte's most affluent and lowest-crime areas.
According to NeighborhoodScout, crime rates in Myers Park are 19% lower than the national average. Violent crimes like assault, robbery, and burglary occur 73% less frequently here than in the rest of the country. You'll sleep well at night knowing Charlotte's upper crust surrounds you in this haven of lavish homes and upscale amenities.
In your leisure time, spin on the popular Booty Loop cycling trail or stroll through the Wing Haven Garden and Bird Sanctuary. On the weekends, check out the boutiques, markets, and eateries along trendy Selwyn Avenue. You'll find everything in this self-contained paradise, from gourmet grocers to chic bistros.
Dilworth
Dilworth is one of Charlotte's most charming and secure neighborhoods. With its low crime rate and historic homes, Dilworth offers safety and southern comfort.
According to NeighborhoodScout, Dilworth ranks in the 14th percentile for safety, meaning 86% of Charlotte neighborhoods are less secure. Dilworth's tree-lined streets are perfect for peaceful strolls, and its proximity to Uptown Charlotte means you're close to the action without the crowds.
Some highlights of Dilworth include:
Kenilworth Commons and Park Square – These retail plazas feature specialty clothes, gifts, and global cuisine shops. Grab a coffee at Not Just Coffee or enjoy tapas at Mama Ricotta's.
Freedom Park – This 98-acre park has lakes, trails, playgrounds, and the kid-friendly Discovery Place Nature Museum. It's a perfect spot for exercising or family fun.
Historic homes – Dilworth is filled with charming Craftsman bungalows and Victorian houses from the early 1900s. Take a stroll and admire the architectural details. Some homes may even offer tours.
Restaurants – Dilworth has tasty eateries like 1707 South, Hawthorne's, and Bonterra Dining & Bar beside the plazas. There's a cuisine for every taste.
With low crime, natural beauty, shopping, dining, and recreation, Dilworth has the perfect blend of safety, scenery, and activity. No wonder so many call this Southern charmer home.
Ballantyne
Ballantyne is an affluent south Charlotte suburb with one of the city's lowest crime rates, around 8% lower than the national average. You'll feel at ease knowing Ballantyne's crime rate is well below North Carolina's and Charlotte's average.
Ballantyne is home to the chic Ballantyne Village shopping center and Blakeney Village outdoor mall, with high-end boutiques, jewelry stores, and major brands. Small neighborhood parks, ponds, and the Ballantyne Resort's public 18-hole golf course provide opportunities to get outside and enjoy recreation.
With its family-friendly amenities, highly-ranked schools, and safe streets, Ballantyne is an appealing suburb for people of all ages looking to escape the hustle and bustle of the city.
Ballantyne's affluent status and vigilant neighborhood watch groups help deter criminal activity. Most homes also have advanced security systems, and the community has a dedicated police force patrolling the area. Violent crime, in particular, is nearly non-existent. You'll see residents out walking, jogging, and biking at all hours without concern for their safety.
Providence Plantation
Located south of Ballantyne, Providence Plantation has upscale single-family houses and apartments. Over 8,600 residents enjoy a family-friendly environment near I-485 and Providence Road.
Violent crime in Providence Plantation is 69% lower than the national average. Residents experience little risk of assault, robbery, or other dangerous incidents.
Property crime like burglary, larceny, and motor vehicle theft is 57% lower than average in Providence Plantation. Your belongings and vehicles will be well protected.
Providence Plantation offers amenities to suit an active, outdoor lifestyle. Mecklenburg County's Reedy Creek Park features playgrounds, sports fields, and hiking trails. The McAlpine Creek Greenway is perfect for walking, jogging, or biking. Providence Plantation has a community pool, tennis courts, and a clubhouse.
With an extremely safe setting, recreational facilities, and natural surroundings, Providence Plantation provides an idyllic place to raise a family in Charlotte. Low crime rates give you peace of mind, allowing you to take advantage of local parks and an outdoor lifestyle with minimal worries. For security and serenity in the city, Providence Plantation is hard to beat.
SouthPark
SouthPark offers top-of-the-line security features for residents and visitors alike. The community has its police department and security force patrolling the area 24/7. Many residential complexes also hire private security and utilize monitored surveillance systems, ensuring maximum protection.
The South Park Mall, the largest mall in SouthPark, utilizes state-of-the-art security technology, including hundreds of high-definition cameras, metal detectors, and trained security guards throughout the property. Shoppers can feel at ease knowing their safety is a top priority.
Beyond security, SouthPark is a haven for those seeking the finest things in life.
High-end retailers like Louis Vuitton, Gucci, and Tiffany & Co. line the streets, catering to the neighborhood's affluent residents.
Critically acclaimed restaurants featuring international cuisines and award-winning wines attract visitors from all over Charlotte.
Sprawling green spaces like Symphony Park provide opportunities for recreation and community events in a carefully controlled setting.
Multi-million dollar homes with lavish amenities are common in SouthPark, attracting executives, professionals, and families seeking luxury living.
Final Thoughts
While no place is 100% crime-free, these communities have proven track records of low violence and property crime rates. If peace of mind is a top priority in your home search, you can't go wrong in these Charlotte havens.
More from Dollar Sanity:
7 Pros And Cons Of Living In Durham
13 Pros & Cons Of Living In Raleigh