Louisville, KY, is a diverse and growing city in the north-central region of Kentucky.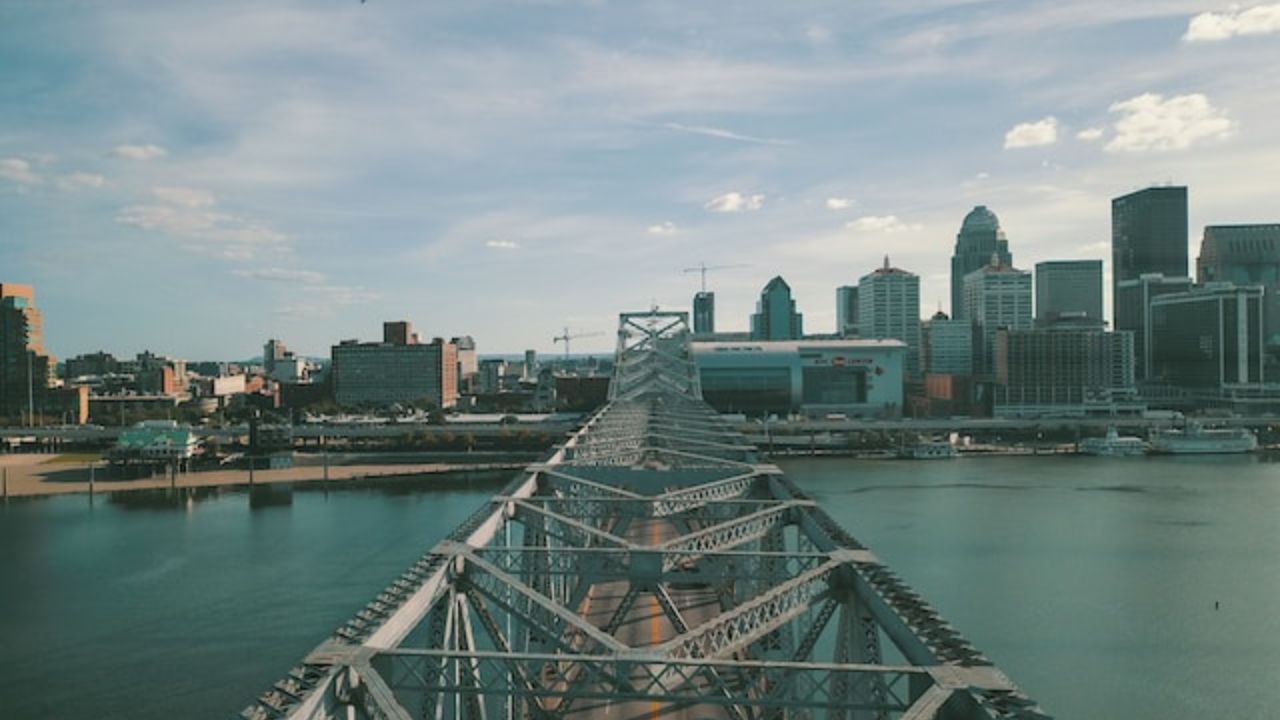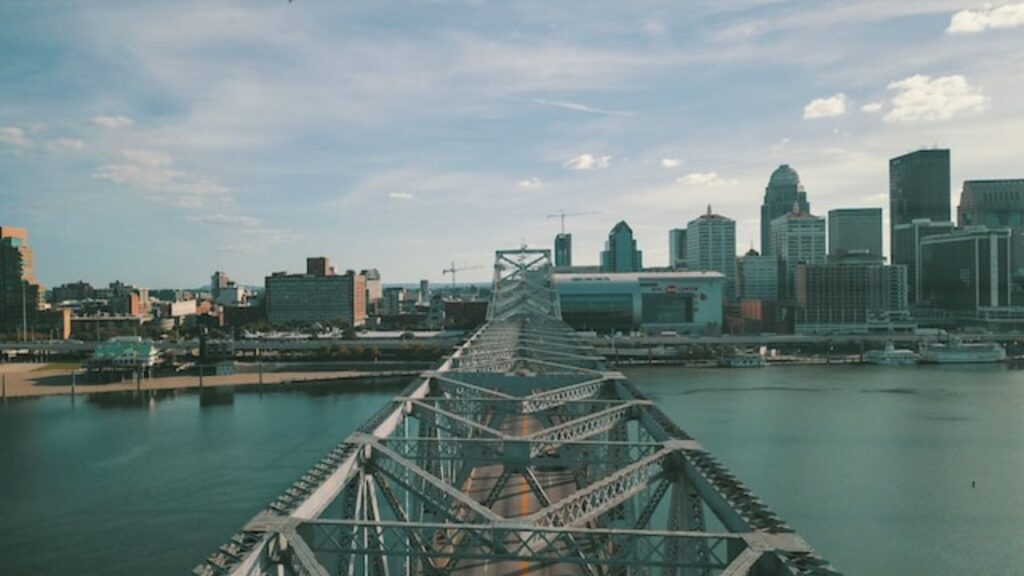 It is known for its famous horse racing track and the birthplace of "The Greatest" Muhammad Ali. It is the largest city in the state, with a population of over 620,000. Louisville is a hub for healthcare, manufacturing, logistics, and food production industries.
The city is steeped in history, arts, and culture, with numerous museums, galleries, and world-class performing arts venues. Here are the good and not-so-good aspects of living in Louisville, KY.
Pros of Living in Louisville, KY
Here are a few reasons why you should move to Louisville:
Healthy economy
With many job opportunities in various industries, finding a great job with a decent pay scale is not difficult. The city has a low unemployment rate, and the job market is competitive, which translates to better employee salaries and benefits.
The city also houses some of the leading companies in the country, such as Yum! Brands, Brown-Forman, and Humana. Additionally, the city is home to numerous startups, which creates an opportunity for job seekers to seek career growth and advancement.
Moderate cost of living
Nashville, which is a great place for young adults, and Cincinnati, a wonderful place to live, are neighboring cities to Louisville. However, Louisville stands out as it is less expensive than these cities, including Indianapolis.
The average home price ranges from $150,000 to $300,000 depending on the location, and the cost of food and utilities is significantly lower than the national average.
This makes living in the city affordable and comfortable for young professionals and families. Additionally, the city's affordable real estate market makes it easy to start a small business, which is perfect for aspiring entrepreneurs.
See: How Much House Can I Afford with $50k Salary?
Attractive Tax Breaks
Louisville offers some attractive tax breaks for homeowners and businesses. Some incentives include a tax abatement program, which provides exemptions or reductions for new developments or property renovation, making it easier for businesses to thrive.
There is also a homebuyer savings account, which allows residents to save for their down payment without paying taxes on the interest earned. Moreover, the city does not impose a local income tax, which leaves residents with more disposable income to spend elsewhere.
Easy access to higher education
Louisville is home to several reputable colleges and universities, making it an attractive option for higher-education students. The city is home to the University of Louisville, Bellarmine University, Spalding University, and several community colleges.
These institutions offer a variety of courses, research opportunities, and a diverse student population. Moreover, these universities work closely with local businesses, which provides students with real-world experience and helps them secure employment after graduation.
Lots of fun things to do
Louisville, KY, is a vibrant city that offers a plethora of exciting activities for residents and visitors alike. The city has several art galleries, museums, and theaters that showcase local talent and contemporary art.
Additionally, the city hosts several festivals throughout the year, such as the Kentucky Derby Festival, Forecastle Festival, and the Bourbon & Beyond Festival.
The city also has several sports teams, including the Louisville Bats, Louisville City FC, and the Kentucky Derby. Furthermore, the city boasts several beautiful parks, such as Cherokee Park and Waterfront Park, which are ideal for hiking, biking, and picnicking.
Great food scene
Louisville, KY, is widely known for its fantastic food scene. The city has several award-winning restaurants and chefs, such as 610 Magnolia, Milkwood, and Decca.
The city is widely recognized for its iconic dish, hot brown, a sandwich made with turkey, bacon, and Mornay sauce. Also, the city has a thriving bourbon industry, with several distilleries offering tours and tastings. Louisville also has several farmer's markets providing fresh, locally sourced produce.
Friendly community
Louisville, KY, has a warm and friendly community, which makes it easy for newcomers to settle in quickly. The residents are known for their hospitality, and the city has a welcoming atmosphere that makes outsiders feel at home.
The city is also home to several diverse neighborhoods, each with its own unique charm and culture. The local government is engaged with the community, which makes it easier for residents to get involved in local events and express their concerns.
More to Read:
6 Pros and Cons of Living in Tennessee Right Now
12 Pros & Cons Of Living In Kansas City
Cons of Living in Louisville, KY
Living in Louisville, KY, can be an incredible experience, but like any other city, it has its downsides.
Natural Disasters
Louisville is known for having unpredictable weather changes; in most cases, these changes can become a disaster. The city experiences several natural disasters like floods, tornadoes, and earthquakes. These disasters can be devastating and cause significant losses to individuals and properties.
The impact of natural disasters was evident in 2019 when flash floods caused several businesses and homeowners to suffer significant losses. Even after the floods receded, many individuals struggled to rebuild their lives, and some never recovered.
The unpredictability of the weather in Louisville, KY, means that you must be vigilant and prepare for any eventualities.
Inconvenient Public Transport
As much as public transport in Louisville, KY, is available, it is unreliable. This can be a real deal-breaker for people who don't own vehicles, as the public transport system can be pretty inconvenient. Although you can access several areas of the city, some areas are not covered, leaving residents stranded.
Public transportation in Louisville, KY, can be expensive, making it an unsustainable option for daily commuters.
Higher Crime Rates
According to a study by city-data.com, Louisville, KY, has a higher-than-average crime rate than the US average.
This can genuinely concern residents, particularly if they have young families. The high crime rate can make people feel unsafe and lead to a rise in other social issues, such as drug abuse.
Although the city has several police stations, the reality is that the police cannot always be everywhere. This means residents need to take extra precautions while moving around the city.
Conclusion
Living in Louisville, KY, is an excellent option for anyone seeking a vibrant and affordable city. The city boasts a strong economy, excellent higher education options, a low cost of living, exciting things to do, some decent tax breaks, a great food scene, and a welcoming community.
Like natural disasters, several cons are associated with living in Louisville, KY. However, this should not discourage anyone from living in the city. Whether you're a young professional, entrepreneur, or family-oriented person, Louisville, KY, has a fantastic community, one of the most welcoming places you can live in.
Looking for other places to settle? Check out:
12 Pros And Cons Of Living In Lexington, KY
12 Pros & Cons of Living In Cleveland, OH