Is Cincinnati a good place to live?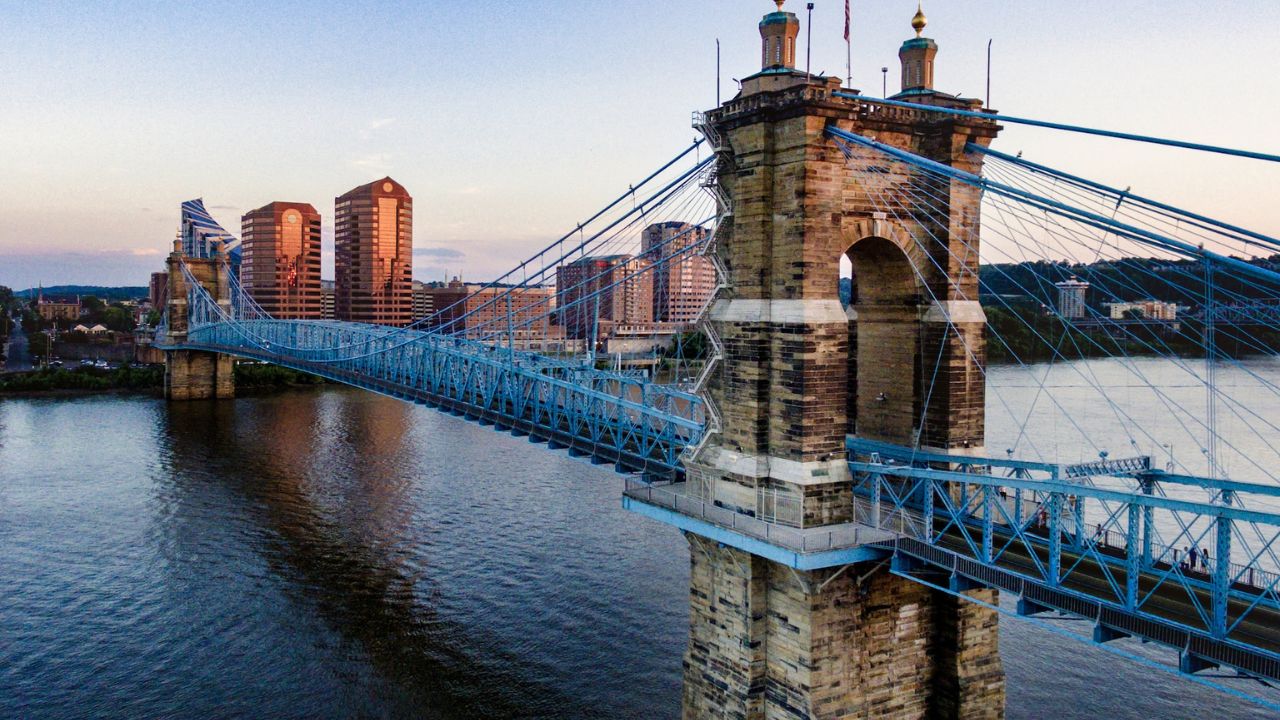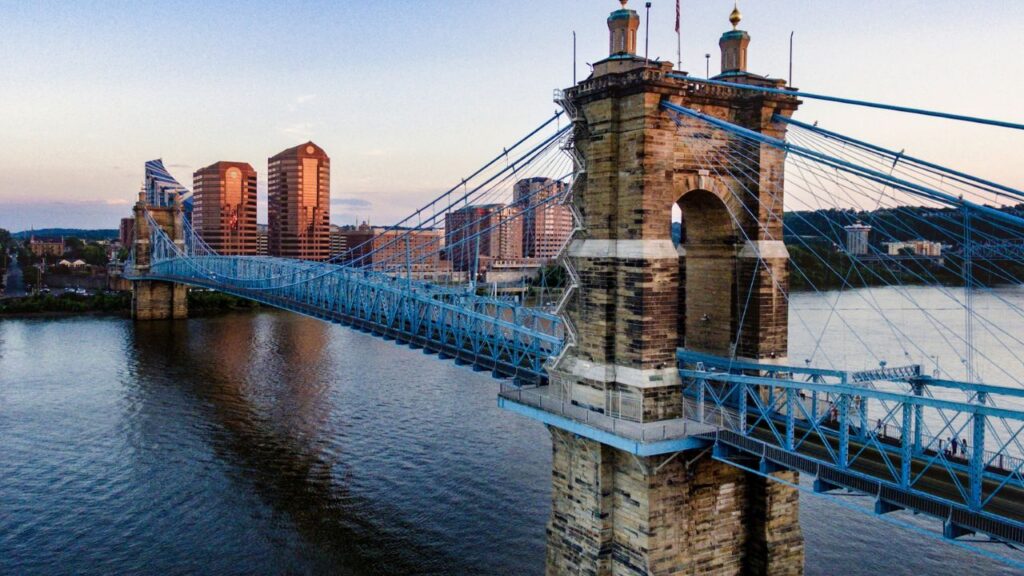 Cincinnati is located in the southwestern part of Ohio, United States. With a population of over 300,000 people, it is the third-largest city in Ohio. Cincinnati is known for its vibrant culture and picturesque surroundings, with the Ohio River running through the city.
Let's check the pros and cons of living in Cincinnati and provide a well-rounded look at what makes this city a unique and exciting place to call home.
Pros of living in Cincinnati
Cincinnati, Ohio, is a city that has transformed in the last few years. It is now emerging as a city of opportunity, diversity, and culture. Here are why living in Cincinnati can be an excellent choice for anyone.
Vibrant Job Market
Cincinnati offers a vibrant job market for job seekers or anyone looking to advance their career.
Major regional employers include Procter & Gamble, Fifth Third Bank, and Macy's, among others. The city also boasts various industries, including healthcare, manufacturing, and technology.
Low Cost of Living
Cincinnati's cost of living is significantly lower than many other cities in the United States. The cost of housing is meager, making it an attractive destination for young families, entrepreneurs, and retirees.
Compared to New York, San Francisco, or Los Angeles, average rents in Cincinnati are substantially lower, and the average mortgage is very affordable.
Unparalleled Beer Scene
Cincinnati's beer scene continues to grow, and there's no better place to get a cold one.
With more than 30 breweries in the city, including popular ones like Rhinegeist, MadTree, Taft's Ale House, and Urban Artifact, Cincinnati's beer game is unparalleled.
Plus, beer festivals, including the Cincinnati Beer Fest, are held throughout the year, which brings many breweries together and offers tastings.
Incredible park system
There are plenty of opportunities for outdoor enthusiasts in Cincinnati. The city is home to an incredible park system with over 100 parks, including the 1,470-acre Cincinnati Nature Center, the largest park in the city.
Several state parks are located within one hour of downtown Cincinnati, including East Fork State Park and Shawnee State Park.
Thriving Food Scene
Cincinnati's incredible culinary scene has been receiving increasing recognition in recent years.
There's something for everyone, whether you like fine dining or low-key neighborhood haunts.
Favorites include the iconic Cincinnati chili, Graeter's Ice Cream, and restaurants like Sotto, Boca, and Salazar.
Beautiful architectural styles
Cincinnati is a city of beautiful buildings with a mixture of old-world architecture and modern designs, making the city a visual feast for the eyes.
It's home to a wide array of architectural styles, including Georgian, Gothic, Art Deco, and Queen Anne, to list a few. Moreover, the city is also known for the Cincinnati Museum Center, an Art Deco masterpiece that features some of the area's best displays.
Diverse Neighborhoods
Cincinnati is a melting pot of different cultures, and its diverse neighborhoods reflect that.
From the European-style layout of Over-the-Rhine to the beautiful homes of Hyde Park, the city has something for everyone. Other popular neighborhoods include Walnut Hills, Mount Adams, and Northside.
Plenty of Things To Do
Cincinnati has no shortage of things to do. From watching live music at the iconic Fountain Square to catching a Reds or Bengals game at the Great American Baseball Park or Paul Brown Stadium, Cincinnati has plenty of activities for everyone.
There are also several museums to explore, including the Cincinnati Art Museum and the Contemporary Arts Center.
More: 12 Pros And Cons Of Living In Lexington, KY
Cons of living in Cincinnati
While Cincinnati is a beautiful city with many things to offer, it has its share of downsides:
Unpredictable Weather
Residents of Cincinnati are no strangers to the unpredictable and volatile weather conditions that characterize the area.
The city's location at the confluence of the Ohio and Licking Rivers, coupled with the proximity to the Appalachian Mountains, creates a unique weather pattern that can range from thunderstorms to blizzards in a matter of hours.
Cincinnati's weather conditions can be particularly hazardous in the winter, with the city experiencing several inches of snowfall each year, leading to road closures and commuter chaos.
Cincinnati summers are hot and humid, with temperatures soaring above 90 degrees Fahrenheit for long stretches, making outdoor activities uncomfortable and difficult.
Woeful Public Transportation
Cincinnati's public transportation system is woefully inadequate, making it difficult and time-consuming for residents to commute into and out of the city.
The lack of frequent and reliable public buses, long wait times, and limited routes mean that people relying on public transportation to get around Cincinnati often have inflexible schedules and limited mobility.
This lack of public transit options can cause financial and other logistical hardships for low-income individuals and families who must commute for work, school, or other essential appointments.
Political Divide
Cincinnati faces a significant political divide, with residents divided along party lines, which can lead to tensions between different communities within the city.
The divide means politicians from various parties often see things differently, with residents struggling to find common ground on contentious issues such as taxation, healthcare, and education.
The political divide in Cincinnati leads to a lack of cooperative work across communities amongst businesses and can lead to a breakdown in community relations.
High Crime Rates
While Cincinnati has improved its overall crime rates over the years, it remains a city with high levels of violent crime, over 230% above the national average, particularly in areas experiencing socioeconomic challenges.
The ongoing high crime incidents in Cincinnati mean that residents must take precautions to safeguard themselves and their communities. This can lead to limited mobility, with residents and business owners often hesitant to move around certain city areas, especially at night or during peak crime periods.
Poor Public Education System
For years, Cincinnati's public education system has failed to adequately prepare students for college or the workforce, with graduation rates below the national average.
Poor infrastructure, limited resources, and a lack of emphasis on innovation are among the reasons for the poor quality of education in the city. It means the city is losing many talented students and educators to other states that offer better education opportunities.
Conclusion
Cincinnati is a beautiful riverfront city offering an affordable lifestyle and a strong job market. It is known for its passion for beer, food, and the outdoors. Cincinnati has an excellent mix of neighborhoods with distinct personalities that appeal to urbanites, suburbanites, and everyone.
Despite residents' challenges when living in Cincinnati, the city's leadership and civic-minded residents are continually working to address these issues and create a more hospitable and welcoming environment for all.