Lexington, KY, is a city in the heart of Kentucky, known for its thriving horse industry and picturesque bluegrass countryside.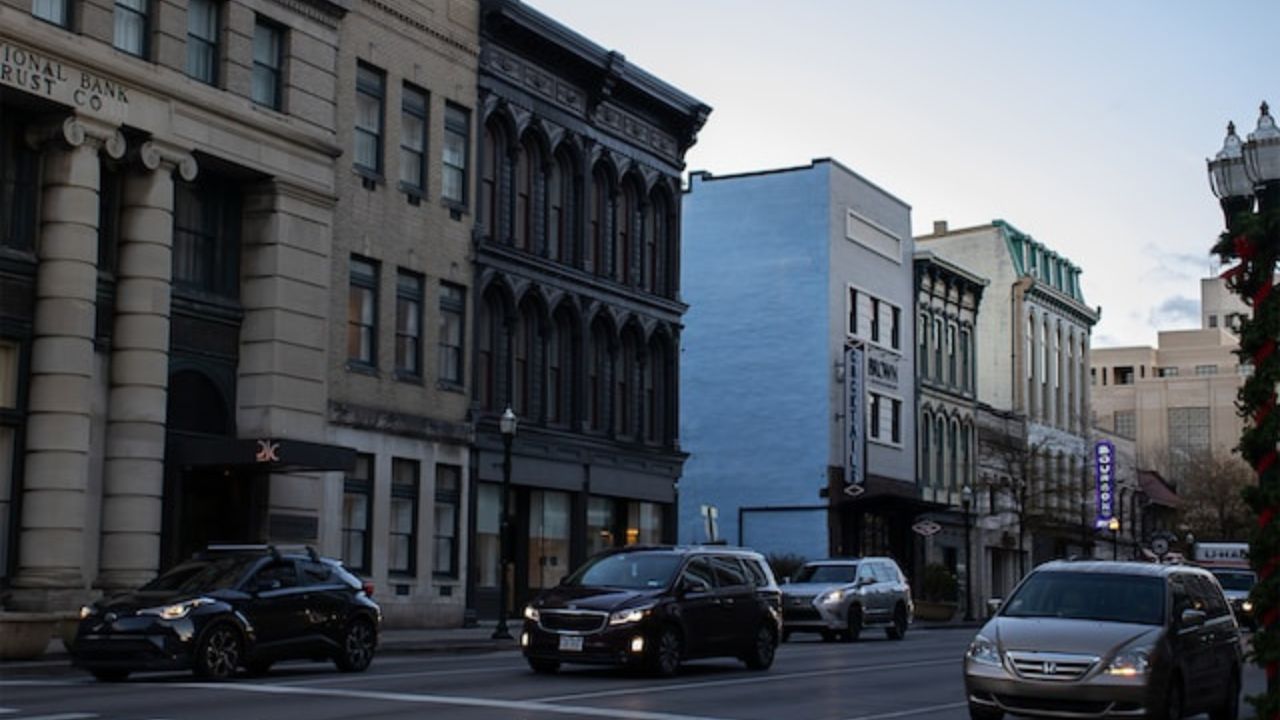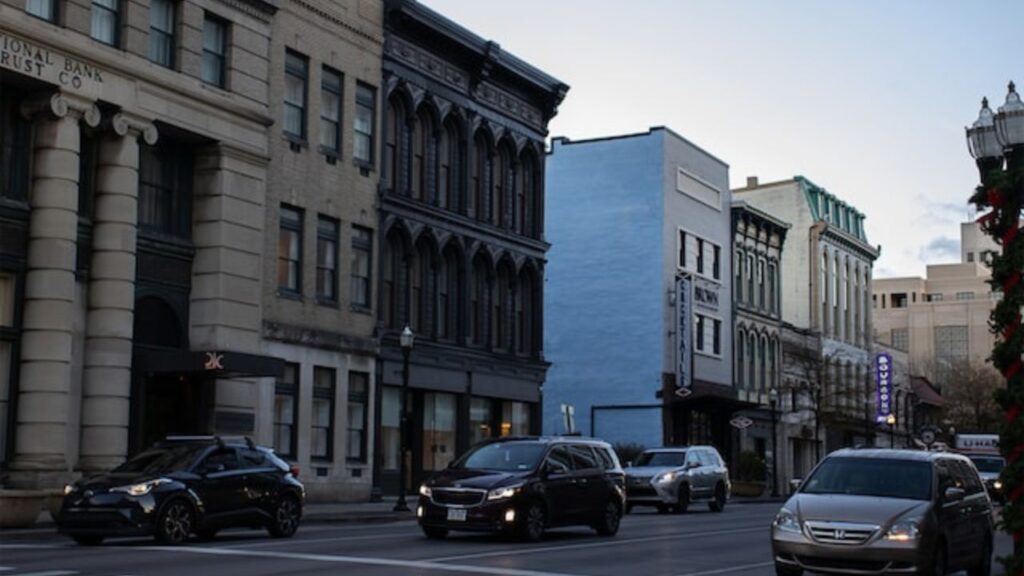 With a population of approximately 323,780, it is the second-largest city in the state. It offers a range of amenities and attractions, including numerous parks, museums, restaurants, and shopping centers.
Lexington is commonly perceived as a welcoming and family-friendly city with a strong sense of community and a rich history. Let's check both sides of the coin to help you determine whether Lexington, KY is the right place for you.
See: 13 Pros & Cons Of Living In Raleigh, NC
Pros of Living In Lexington
Located in the heart of the Bluegrass region, it draws residents and tourists alike with its charming neighborhoods, sprawling horse farms, and delicious bourbon whiskey. Here are the pros of living in Lexington, making it a well-thought-out city.
An Affordable Cost of Living
Lexington's cost of living is relatively low compared to other major US cities. Residents can stretch their budgets further with lower housing, transportation, groceries, and healthcare costs.
For example, the median home price in Lexington is around $275,000, while the same property in New York City might cost upward of $1 million.
A Prominent Horse Racing Industry
Horse racing is a big part of Lexington's identity and history. Known as the "Horse Capital of the World," the city hosts the annual Kentucky Derby and Breeders' Cup races at Churchill Downs in neighboring Louisville.
Lexington is home to dozens of nationally recognized thoroughbred horse farms and training facilities, allowing residents to witness and experience the equestrian world firsthand.
Booming Food Scene
Lexington's restaurants, diners, and foodie hotspots have gained national recognition recently. The city has diverse cuisine options, from Southern comfort food to international delicacies.
Lexington's food scene also highlights locally sourced ingredients and farm-to-table practices. The Grey Goose, Holly Hill Inn, and DV8 Kitchen are popular eateries.
Stunning Natural Landscape
The Bluegrass region of Kentucky is known for its rolling hills, lush fields and pastures, and endless natural beauty.
Within Lexington's borders, residents can explore numerous parks and nature preserves, including Raven Run Nature Sanctuary, the Lexington Arboretum, and McConnell Springs.
But the real treasures of Lexington are the elaborate horse farms and stud properties that dot the surrounding countryside.
Welcoming Community
Lexingtonians are known for their Southern hospitality and neighborly charm. The city fosters close-knit communities, making it easy for residents to feel connected and supported.
Lexington features numerous community events and festivals throughout the year, including the Festival of the Bluegrass, the Lexington Pride Festival, and the Lexington Roots and Heritage Festival.
Vibrant Arts and Culture Scene
Lexington is home to many vibrant arts and cultural events. Residents can explore the city's numerous museums and galleries, such as the Lexington Art League and the Lexington History Museum.
The city also hosts several music festivals and concerts throughout the year, including the Woodland Art Fair, Festival of the Bluegrass, and Railbird Festival.
Growing Job Market
Lexington has seen a steady increase in job growth and economic development in recent years. The city boasts diverse industries, including healthcare, education, technology, and manufacturing.
Major employers include the University of Kentucky, Toyota, and Amazon. Lexington's growing economy and skilled workforce make it an attractive city for businesses and entrepreneurs to thrive.
Cons of Living In Lexington
Despite its charming allure and opportunities, living in Lexington poses significant challenges that might make it a less desirable destination. You may want to consider some cons of living in Lexington before moving.
Extreme weather
Living in Lexington is not for the faint-hearted, especially regarding the weather. The weather in Lexington is highly unpredictable, and residents can experience all four seasons in one day.
Summers are scorching hot, with temperatures often hitting the high 90s, while winters are bitterly cold, with temperatures dipping below freezing. The city also experiences frequent thunderstorms, tornadoes, and flooding, making life in Lexington challenging.
Seasonal allergies and insects
Lexington, KY, is known for its beautiful and lush greenery, but this often results in seasonal allergies that can be a nuisance to residents.
With a dramatically rising pollen count in the spring, summer, and fall months, residents with seasonal allergies often find it challenging to enjoy the outdoors.
Additionally, residents must deal with pesky insects like mosquitoes, ticks, and fleas, which threaten public health by spreading diseases such as Lyme and the West Nile virus.
Bad traffic and bad drivers
Traffic can be a nightmare with congested roads, long commutes, and bad drivers. The city has experienced significant population growth in the last few years, contributing to the increase in traffic.
The mix of aggressive drivers and the ever-changing weather conditions can be dangerous to anyone on the road. If you're not careful, you can easily get into an accident, making commutes stressful experiences.
Lack of diversity
Lexington, KY, lacks diversity despite being a vibrant city. This can be a drawback for people who like to experience different cultures.
While there are a few cultural events and diverse restaurants in the city, it pales compared to other cities in the United States.
The city's population is predominantly white, making it hard for anyone who doesn't identify within that demographic to feel included or represented.
New home construction challenges
If you plan on buying a new home in Lexington, you may encounter some challenges in the construction process.
The city has stringent building codes that may limit the design, building materials, and features you can incorporate into your new home.
As a result, you may end up with fewer customization options, which may not align with your preferences.
Conclusion
Lexington is a city filled with opportunities, experiences, and community. Residents can enjoy a high quality of life with an affordable cost of living, stunning natural landscapes, a horse racing industry, vibrant arts and cultural events, and a growing job market.
Extreme and unpredictable weather, seasonal allergies, insects, bad traffic, and bad drivers are just a few drawbacks of living in the city. With welcoming communities and a burgeoning food scene, living in Lexington can be a true Southern delight.