There are many apps to make money online; two of the most popular are Swagbucks and Survey Junkie.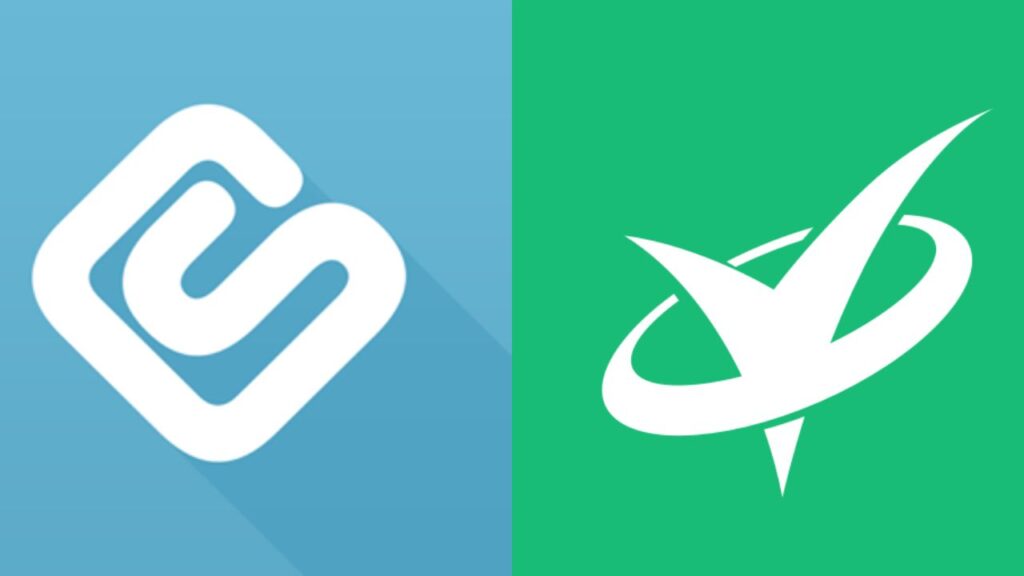 Both platforms offer users the chance to earn cash or rewards points by completing surveys, watching videos, shopping online, and playing games. This article will look at Swagbucks and Survey Junkie and compare their features, pros and cons, rewards, and more.
We'll also provide tips and tricks on maximizing your earnings from each platform. Finally, we'll provide a conclusion to help you decide which is best for you.
What is Swagbucks?
Swagbucks is a GPT (Get Paid To) website that offers various ways to make money online such as paid surveys, watching videos for cash, cashback when shopping online, watching ads for money and more. Swagbucks, or SB for short, is the currency used for payouts on the site.
Swagbucks doesn't cost anything, and signing up for an account on the website or via the mobile app takes a few minutes.
You will get a bonus of twenty dollars just for signing up. After placing an order of $25 or more from one of Swagbucks' partner retailers, your bonus will be added to your account shortly after completing the transaction.
Swagbucks is rated 4.3/5 (out of over 30,000 reviews), one of the highest on Trustpilot.
The Best Ways To Make Money with Swagbucks
You will earn Swagbucks (SB) whenever you finish a task on Swagbucks. These SB may then be redeemed for prizes such as gift cards or free money in a PayPal account. The exchange rate is straightforward: one SB is equivalent to one cent.
Completing various tasks results in varying payments, with certain tasks often being more profitable than others. The following is a list of some of the most effective methods that you may earn money with Swagbucks:
Online Surveys
Market research businesses compensate Swagbucks for its collection of customer feedback. In return, Swagbucks will pay you to do surveys and offers.
Online Shopping
Swagbucks is a legit website that has partnered with many stores, and each association comes with a unique cashback amount. This ranges from 1% to 8%, depending on the retailer. Logging into your Swagbucks account, selecting the merchant or stores you wish to buy at, and then seeing your SB balance increase after making a purchase is all that is required of you.
Videos and Games
You may earn SB by viewing video advertisements or playing games, which is a great option for those who want to earn cash while relaxing. These are not the ones that will let you the most money, but they require the smallest effort and are also the most enjoyable.
Most films are advertisements for various consumer and leisure goods, and they typically only endure for a few minutes. The majority of gaming takes place on mobile devices. You may earn points by downloading free games supported by advertisements or making purchases inside the game itself.
Add-ons for your browser
Swagbucks provides a browser plugin that is compatible with Chrome and is called the SwagButton. You will get 25 SB simply for installing it, and it will inform you instantly if the website you are now using to purchase offers a cashback promotion of any kind. At checkout, the SwagButton will also automatically apply any promo codes that are currently accessible. That way, you won't waste time searching the internet for one.
Referrals
You may get simple points by recommending your contacts to the site, which is another way to gain points. When you successfully suggest a friend, you and your buddy earn a bonus of 300 SB for your efforts.
In addition, you will get 10% of the lifetime profits your referrals make via the service. If you have many friends who have become frequent users of Swagbucks, you will continue accumulating SB for as much as they continue to use the platform.
Payout Options Available in Swagbucks
To be capable of cashing out with Swagbucks, you must have a minimum deposit of 300 SB ($3); however, many prizes have a larger payout barrier.
PayPal Cash
Cashing out via your PayPal account is your best chance to get your hands on some actual currency. The minimum amount required for PayPal Cash is one thousand Swagbucks, which is equivalent to ten dollars, and the email address linked with your Swagbucks profile must be the same as the email address associated with your PayPal account.
You may spend PayPal Cash online everywhere PayPal is accepted; however, you should be aware that there may be a cost if you wish to transfer the cash to a bank account. You can spend literally PayPal Cash online anywhere PayPal is accepted.
Cards as Gifts
You can redeem your winnings for gift cards to prominent merchants such as Amazon, Walmart, or Target if you want to collect your money more quickly. You will have access to hundreds of different alternatives, including gift cards with prices starting at as little as one dollar each. You can also purchase gift cards from major financial institutions such as Visa & American Express.
What is Survey Junkie?
Survey Junkie is an online platform for market research. It does not cost anything, and citizens of the United States, Canada, and Australia are eligible to use it.
Survey Junkie, which claims to have more than ten million users, is perhaps the most well-known survey website currently available. The site facilitates connections between its users and consumer companies, offering paid opportunities through participation in surveys, focus groups, or shared browser data.
After signing up for Survey Junkie, you will have access to both the website and the mobile app for doing surveys.
They are rated 4.3/5 (with over 40,000 reviews) which is one of the highest on the Trustpilot platform.
Ways to Make Money on Survey Junkie
In contrast to Swagbucks, the earning opportunities on Survey Junkie are limited. You'll be able to exchange the points you earn from completing surveys for either money or gift cards of various denominations. The point system is similar to Swagbucks in that one point equals one penny.
Simply registering will get you 25 points, and completing the first survey profile will earn you an additional 50 points. After that, you'll have the option to develop your profile by filling out sections on issues such as your health, technology use, and the kinds of purchases you often make. This will help the website better match you with possibilities. Plus, you'll gain 10 extra points for completing each quiz.
Online Surveys
After you have finished filling out your member account, Survey Junkie will pair you with relevant surveys. Most completed surveys award between forty and two hundred points, and the average time required to do one, is around fifteen minutes.
As with every other survey site, there are often disqualified, people. You won't always have the appropriate demographic profile for the survey you're conducting. The more information you include in your profile, the higher the likelihood you will be matched with the most relevant surveys.
The Survey of Browser Extensions
In addition, Junkie provides a browser add-on known as SJ Pulse. In contrast to the SwagButton, which alerts you to bargains on shopping, SJ Pulse operates invisibly in the background to track your behavior while you are online.
This includes the sites you visit, the things you look for, the activities you participate in while buying, and any information you interact with. You do not need to use SJ Pulse; if you do decide to do so, you may either use the mobile app or download it to your computer.
It is possible that allowing Survey Junkie to track your internet activities could make you feel uncomfortable. However, market research organizations are the only ones that use the data to understand consumer trends better. The organization uses encryption to safeguard sensitive data like credit card details and passwords.
If you decide to sign up for SJ Pulse, at the end of the first month, you will get 150 extra points. In addition, as a member of SJ Pulse, you will have access to special surveys and various additional benefits.
Payout Options Available for Survey Junkies
To pay out on Survey Junkie, you will need to have at least half a million points, equivalent to $5. When you have accumulated enough points to qualify for a payment, go to the "My Points" tab so that you may choose your prize.
Bank Transfer
Survey Junkie is unlike other reward sites since it gives cashouts in direct bank transfers as opposed to cashouts via third-party sites like gift cards. All that is required of you is to connect your financial information to the Survey Junkie account.
PayPal Cash
You will also be allowed to utilize PayPal as a withdrawal method if you prefer not to provide your banking details. Survey Junkie participants in Australia and Canada have no choice but to choose this particular option.
Cards as Gifts
The last choice is to accept payment through digital gift cards instead of cash or checks. Survey Junkie provides users with various alternatives, including gift cards for retailers such as Amazon, Walmart, Target, & iTunes.
Swagbucks VS Survey Junkie: Difference
Swagbucks and Survey Junkie are online survey sites that pay users to complete surveys and other tasks. The main difference between the two sites is the amount of money one can earn. Swagbucks offers more options for earning money, such as through cashback shopping and watching videos, whereas Survey Junkie is primarily focused on surveys.
Survey Junkie also offers a higher payout per survey than Swagbucks, but the overall earning potential is much lower due to the limited number of surveys available. Additionally, Swagbucks has more ways to redeem rewards than Survey Junkie, which may make it a better choice for those looking to maximize their earnings.
Swagbucks VS Survey Junkie: Which one is better?
This ultimately depends on the individual. Swagbucks and Survey Junkie are good options for earning extra income by completing surveys.
Survey Junkie is usually more focused on surveys and offers fewer ways to earn money, while Swagbucks offers more ways to earn money, such as watching videos, playing games, and shopping online. Ultimately, it is up to the individual to decide which is better for them based on their needs and preferences.
Conclusion
Swagbucks and Survey Junkie are both great options for earning money online. Swagbucks offers a wide range of activities that users can participate in to earn points, including surveys, watching videos, shopping online, and playing games.
Survey Junkie is a survey platform that allows users to earn cash or rewards points by completing surveys. Both platforms offer users the chance to earn rewards, but each has pros and cons. Ultimately, the best platform for you will depend on your individual needs and preferences.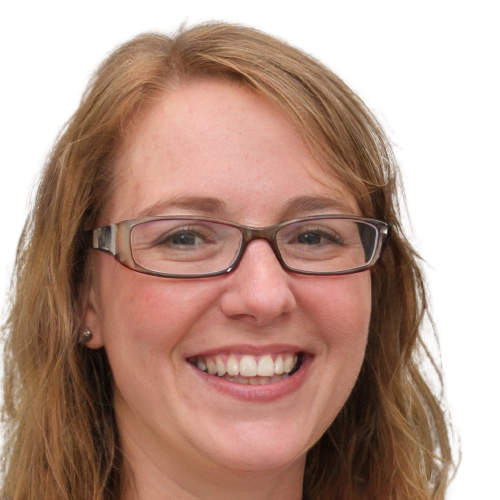 Hi, I'm Ashley a freelance writer who's passionate about personal finance. Ever since I was young, I've been fascinated by the power of money and how it can shape our lives. I've spent years learning everything I can about budgeting, saving, investing and retirement planning. So if you are looking for tips, advice, or just a little bit of inspiration to help you on your financial journey, you have come to the right place. I am always here to help, and I am excited to share my passion for personal finance with you.