Inboxdollars and Swagbucks are two of the most popular rewards sites available today.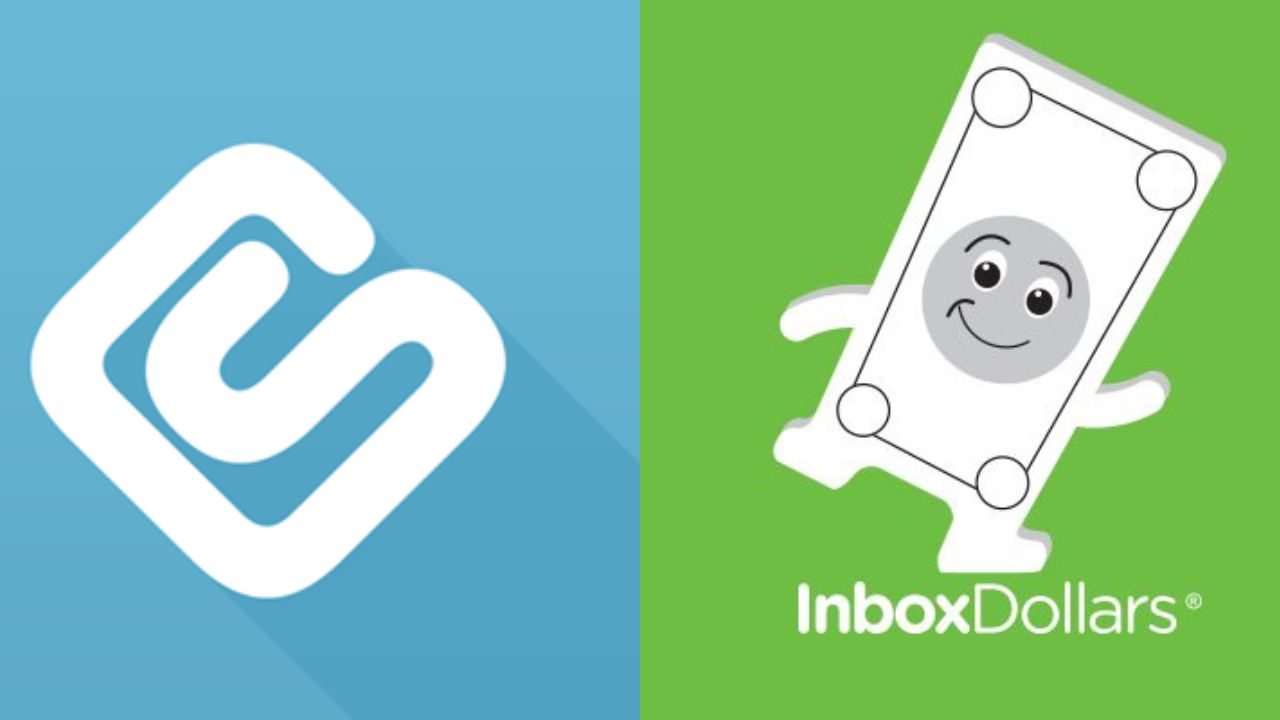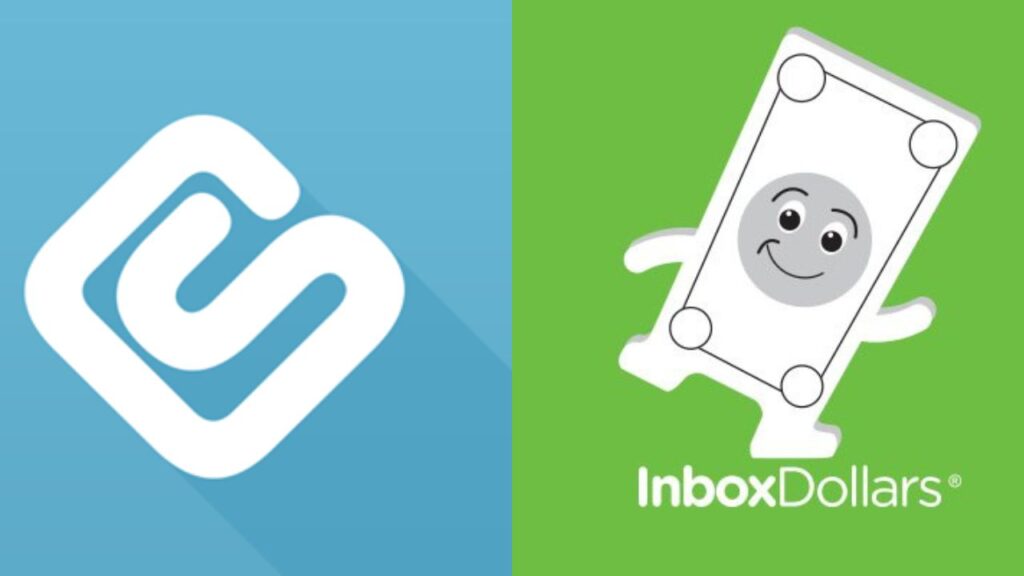 Both are part of the same company and offer users the ability to earn cash and other rewards by completing surveys, watching videos, playing games, and engaging in other activities. While both sites offer similar rewards, they also differ in key ways. This article will look at the similarities and differences between InboxDollars and Swagbucks and help you decide which site is best for you.
What is Inboxdollars?
You may earn money via activities such as doing surveys, viewing ads, playing games, and browsing the web on the InboxDollars platform, which is an online awards network. It was developed in the year 2000 and is considered to be one of the most sophisticated sites.
You have the option to pick from a variety of different micro tasks to accomplish on InboxDollars to earn money.
And although InboxDollars is only accessible in the United States, the company's website states that they want to broaden its reach shortly so that anyone from all over the globe interested in participating may do so. If you reside outside the United States and want to participate, you won't be able to do so until this time.
Signing up on this site is a breeze and takes little time. You will be required to supply some basic information, and once you have done so, you are officially a member of the organization. The total time required is less than five minutes.
After completing the registration process, you can now access a comprehensive catalog of paid activities from which to choose and begin earning. Some jobs include assessing items, answering lengthy surveys, and participating in brief opinion polls, among other things.
In addition to generating money from them, you can maximize their potential by enrolling in the referral bonus scheme they provide or participating in the weekly sweepstakes they host.
Top Features of Inboxdollars
Earning Money in Multiple Ways
Your earnings on the InboxDollars platform will directly affect the amount of time you spend using it. Although paid surveys make up the bulk of its revenue, InboxDollars is far more than simply a platform for doing surveys. Playing games, viewing films, and buying at its partner businesses are ways to earn money and obtain free samples.
Most survey activities provide payments ranging from fifty cents to five dollars. On the other hand, you should anticipate that particular scale will go toward the lower end, as is the case with most survey sites.
PaidEmails is a service that, as its name indicates, pays you to read emails in exchange for your time. The amount of money you may expect to make by reading sponsored messages is often just a few pence, and the maximum number of messages you can read in a day is three. You are often required to do a job to qualify for a larger reward.
Minimum Required Payment Quantum
The minimum payment requirement of $30 is a significant downside to using InboxDollars. To make things even worse, a $3 processing charge must be paid if anyone cashed out at the minimum required amount of $30. To prevent paying this charge, you need to have total earnings of at least $40.
Multiple Reward Structures
When it comes time to cash out your InboxDollars rewards, you can transfer them to your PayPal account or exchange them for gift cards at popular shops such as Amazon and Walmart. You can also request that InboxDollars send you a check in the mail. The corporation still carries out that activity.
Within the InboxDollars dashboard, there is also a supermarket coupon site where you can get savings for popular brands such as Kraft, M&M's, Pampers, Pillsbury, and Purina, in addition to Huggies.
The InboxDollars App for Taking Surveys
You may use the InboxDollars mobile app to do surveys on any device running Android or iOS. The software is free to download. The app's quality seems to have been well received by the members. The InboxDollars Surveys application is among the highest-rated choices available on the market, with a rating of 4.5 stars in the App Store and 4 stars in the Google Play Store, respectively, out of a possible 5.
Instant Bonus of $5 for Signing Up
A one-time sign-up incentive of $5 is available to newly registered users. After that, all that is required of you is to enter your username and password and verify the corporation's activation email. This is effectively free money, given that you are not even required to complete a survey to be eligible. Remember that to pay out. You will need at minimum $25 more in your account before doing so.
Pros & Cons of InboxDollars
Pros
Earnings in hard currency only
The bonus of $5 for signing up
The mobile app that is user-friendly and highly rated
Cons
Punishments for inactivity
The charge levied for processing PayPal Low payouts
The arrival of checks might take anywhere from three to ten business days
You must pay at least $30 before you may cash out
What is Swagbucks?
Swagbucks is among the most well-known and widely used online platforms. It has millions of subscribers and provides a variety of rewards that users may earn by participating in different activities, such as completing surveys, making online purchases, finding deals, watching videos, and more.
When you participate in Swagbucks, you will earn points that may be redeemed for prizes. If you desire cash, you must convert the credits you got into cash and rewards when you have accumulated the necessary number of points.
Users use Swagbucks to get points for buying online at any more than one thousand different retailers available via the platform. If shopping online is just not your thing, you may still try to rack up points by offering free trials of other products.
In addition, you can increase your earnings on Swagbucks by participating in the platform's gaming opportunities. They provide a large number of different options for customers to choose from.
After accumulating certain points, you can exchange them for gift certificates used at stores such as Walmart, Amazon and many more. Additionally, you can receive cash through a cashout using PayPal.
Top Features of Swagbucks
Multiple Possibilities for Financial Gain
Swagbucks provides its members with many opportunities to earn money online. You may earn SB points by taking out surveys, surfing the web, and utilizing the Swagbucks search engine. Playing video games may also result in financial compensation.
Furthermore, suppose you have the SwagButton Browser Extension installed. In that case, you will be immediately alerted if any of the sites you are browsing have the opportunity to earn SB points in return for money spent.
When it comes time to cash out your SB points, you can exchange them for gift cards at big shops such as Etsy, Old Navy and Kohl's. Why would you want to do that when you can turn them into cash using your PayPal account?
Swagbucks Rewards
In this particular respect, Swagbucks stands out from its competitors. You will not get monetary prizes but rather SB points for your efforts. One SB point is equivalent to one US cent. Therefore, one dollar is equivalent to one hundred points, and so on.
Reduced Requirement to Obtain Payout
After reaching 2,500 SB points, you can withdraw to your PayPal account. You can cash in your income for gift cards in increments of 100 points, which is convenient if you would rather have a smaller payout threshold.
Swagbucks Magic Receipts
Using the Swagbucks Magic Receipts feature, you may earn SB points from the typical transactions you make at grocery stores. You only need to visit a big grocery store like Kroger, Walmart, Whole Foods, or King Soopers, conduct your shopping there, and then submit your receipt to the mobile app when you have completed your purchase.
Swagbucks plans to collect and commercialize information about your shopping habits, as you would expect them to do. However, if you do this, you risk losing some SB points you may have earned.
Swagbucks is a mobile application.
Whether you have an Android or iOS smartphone, you can download the Swagbucks mobile phone app to participate in surveys, view videos, & earn rewards by shopping online. You can also upload your Magic Receipts by using the app.
Users have given the Swagbucks mobile application a rating of 4.4 stars in the App Store and 4.2 stars in the Play Store. This indicates that customers like using the app.
Take note of the asterisk in the phrase "$20 Sign Up Bonus." Spending at least $25 at a Swagbucks retailer part of the program is required to be eligible for the signup bonus of 2,000 SB points, equal to $20. Since you are required to spend actual cash, and there is a possibility that you may never achieve the 2,500 SB credit minimum payment barrier, I do not consider this to be a bonus.
Pros & Cons of Swagbucks
Pros
Free to join
Make money or get gift cards
Low minimum for receiving payouts
More opportunities for profit than comparable competition
Cons
Payouts that are quite low
Lackluster signup bonus
It is far simpler to spend money than it is to generate money
InboxDollars VS Swagbucks: Difference
The main difference between InboxDollars and Swagbucks is that InboxDollars offers cash payments, whereas Swagbucks only offers rewards and gift cards. InboxDollars also pays more for surveys and tasks than Swagbucks does. Additionally, InboxDollars has more ways to earn money, such as playing games and watching videos, whereas Swagbucks focuses solely on surveys and tasks. Finally, InboxDollars has more exclusive offers and deals than Swagbucks.
InboxDollars VS Swagbucks, which one is better?
In terms of which one is better, it largely depends on your individual preferences. Both InboxDollars and Swagbucks offer a variety of ways to earn money, each with its unique benefits.
InboxDollars offers more cash-back opportunities, while Swagbucks offers more gift card options. Ultimately, it's up to you to decide which suits your needs best.
Final Thoughts
InboxDollars and Swagbucks are two of the most popular rewards sites available today. Both sites offer users the ability to earn cash and other rewards for completing surveys, watching videos, playing games, and engaging in other activities.
While both sites offer similar rewards, they also differ in key ways. InboxDollars offers a $5 sign-up bonus and a $30 payment threshold, while Swagbucks offers a $10 sign-up bonus and a $25 payment threshold. Ultimately, the best site depends on what you're looking for. 
No matter which site you choose, both InboxDollars and Swagbucks offer users the opportunity to earn cash and other rewards for completing surveys, watching videos, playing games, and engaging in other activities. So if you're looking for a way to make extra money in your free time, either InboxDollars or Swagbucks could be a great option.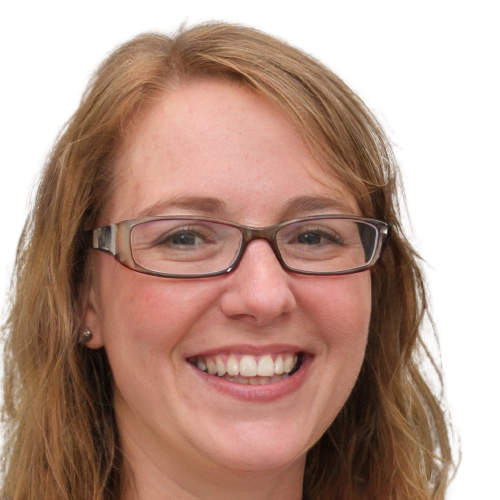 Hi, I'm Ashley a freelance writer who's passionate about personal finance. Ever since I was young, I've been fascinated by the power of money and how it can shape our lives. I've spent years learning everything I can about budgeting, saving, investing and retirement planning. So if you are looking for tips, advice, or just a little bit of inspiration to help you on your financial journey, you have come to the right place. I am always here to help, and I am excited to share my passion for personal finance with you.