Copper is one of the most valuable metals in the world and has been used for many centuries for various purposes.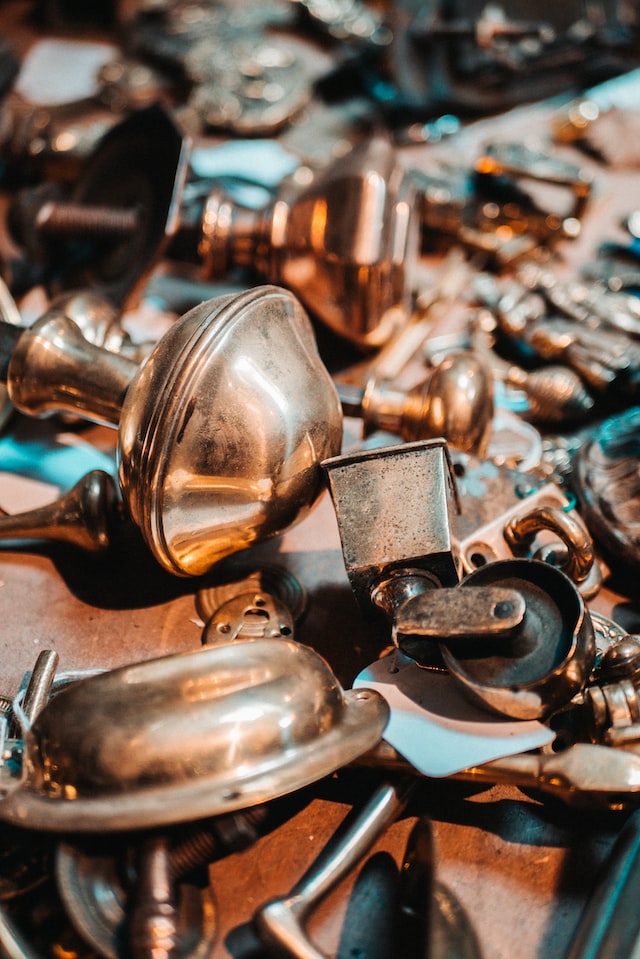 It is a very versatile metal and can be found in many forms and shapes, from electrical wiring to kitchenware, coins, and sculptures.
Copper is also one of the most sought-after materials for those looking to buy and sell copper for profit.
The best places to sell copper near you will obviously depend on your location but here are some options to get you started and helpful tips on getting the best deal. 
Where to Sell Copper?
Scrap Metal Yards
Scrap metal yards are typically located in industrial areas and are a great place to find various types of scrap metal.
This is the perfect option for you if you have a large quantity of copper to sell.
Scrap metal yards will typically pay you for your copper based on its weight, so you can be sure to get the most out of your sale. 
Facebook Marketplace
Facebook marketplace is easy to use and allows you to connect with potential buyers nearby.
The benefit of using local buy and sell groups is that you can often get a better price for your copper than you would at a scrap metal yard. You can easily compare prices between different buyers to get the best deal.
In addition to Facebook marketplace you could and should consider selling it on other local selling platforms such as OfferUp, Craigslist, or even eBay.
Local Hardware Stores
Hardware stores may be interested in purchasing copper as it is a commonly used material in the construction and plumbing industries.
Also, many hardware stores will also take scrap copper, so it's worth checking with your local store to see if they're interested in buying. 
Flea Markets
Copper sells quite well at flea fairs because so many shoppers seek it out.
Flea markets are a great place to sell copper for cash since most purchasers are looking for large quantities.
To get a feel for the going prices of copper, you may also chat with the other merchants at the flea market.
Others were interested in:
5 Places to Sell Your Silver Flatware
5 Places To Sell Wheat Pennies
Recycling Centers
Copper may be sold in recycling facilities, which are constantly looking for scrap metal.
Copper often fetches a fair price in recycling facilities, as it is frequently in great demand.
Many recycling facilities provide free copper collection, which is a wonderful alternative if you have a substantial amount.
Salvage Yards
Salvage yards are a place to sell copper as they often have a high demand.
Salvage yards typically specialize in finding and selling scrap metal, so they can provide you with a good price for your copper.
Many salvage yards will also pick up your copper for free, so it's worth checking with your local salvage yard to see if they are interested in buying.
ScrapMonster
To assist individuals in entering this $1 billion market, recycling experts launched the web portal ScrapMonster.
You may look up current recycling pricing, news, and information on their website. Of course, you may also search locally and worldwide for copper buyers.
Visit ScrapMonster's website and register using your email, Facebook, or Twitter account to sell there.
You may create a listing and detail the copper you're selling after establishing your account.
In the ScrapMonster marketplace, you may look for buyers as well. The Search Listings Features are located here, and you may use them to filter buyer requests by:
Country
Category
Date Listed
To find out how to format your ad, you may also go through Sell Offers in the Scrap Marketplace area.
With few features, ScrapMonster provides a free membership plan. Premium memberships range in price from $49 to $250 per month.
Pawn Shops
Pawn shops are another excellent alternative for selling copper in your area.
A large number of pawn businesses purchase and sell scrap metal, including copper.
A pawn shop would usually give you a decent price for your copper since they have a strong demand for it.
Simms Metal
One of the business units of the international metal recycling firm Sims Limited is SIMS Metal.
It also buys many kinds of metal, therefore it's one of the companies you may sell copper to.
You may get a quotation by completing the online form on their website. You must provide your name, city, state, phone number, and email address at work.
You must provide information on the copper you are selling along with your data. These comprise the estimated amount or weight and the state.
Include a picture and an address where your scrap metal is situated to obtain more accurate quotations more quickly.
Additionally, their website may be used to find nearby scrap yards where you can sell copper.
Jewelry Stores
Jewelry businesses sell copper. Copper is constantly demanded by jewelry retailers, thus it's worth a lot.
Coin Dealers
Copper is a common material used to mint coins, and coin dealers may be interested in purchasing it for that purpose.
However, not all coin dealers deal with copper, and those that do may have specific guidelines for the condition and purity of the copper they are willing to purchase.
It is best to contact coin dealers in your area to inquire about their specific policies and pricing for buying copper.
Antique Stores
You can also sell copper near you at antique stores.
Copper is always wanted by antique shops, so you can usually get a good price for it.
Consignment Stores
Depending on a store policy you can sell copper at your local consignemnt store.
Also, many stores that sell collectibles will pick up your copper for free, so it's a good idea to check with your local store to see if they want to buy it.
Copper Refineries
Ok, this is an obvious one as they produce copper metal.
They will buy almost any kind of copper such as old electrical wiring, plumbing, and construction materials.
The price you will get will mostly depend on the purity of your copper.
Construction Companies
Local construction companies may pay you a decent price for your copper.
In addition to coins, copper wire and sheets are common commodities traded by these companies.
There is always a market for copper in the construction business, so you may anticipate a good price.
Electricians
Electricians are a good place to sell copper near you.
These professionals often buy and sell various forms of copper. 
Plumbers
Copper may also be sold at local plumbing supply stores.
To a plumber, copper is like gold, so you should expect a nice return on your investment.
Online Auctions
A fantastic option to sell copper nearby is via online auctions.
You may connect with buyers all around the globe using these sites, which usually results in a decent price for your copper.
To get the greatest offer, you may also check costs among several purchasers.
Copper Buyers
The best location to sell copper locally is to a copper buyer.
These buyers may often offer you a competitive price since they are frequently searching for huge amounts of copper.
The Bottom Line
In conclusion, finding places to sell copper near you can be daunting, but with a bit of research and patience, you can find the right place to sell your copper.
It is important to remember to research the company you will sell your copper to and make sure that they are reputable and trustworthy.
It would help if you also took the time to compare prices and ask for references from the companies you are considering.
In addition, you can also look for online companies that specialize in the buying and selling of copper. 
When looking for places to sell copper, the most important thing to remember is to make sure that you are taking the time to find the best deal and the most reliable company.
By doing your research and comparing prices, you can ensure that you are getting the best deal possible for your copper.
You can get the most out of your copper and profit from your sale with the right company.
Looking for other ideas to earn extra cash? Check out:
12 Ways To Make Money Doing Nothing at All ($20 a day or more)
7 Ways to Get Paid to Eat: Taste Tester Jobs From Home
4 Ways To Get Paid To Write About Your Life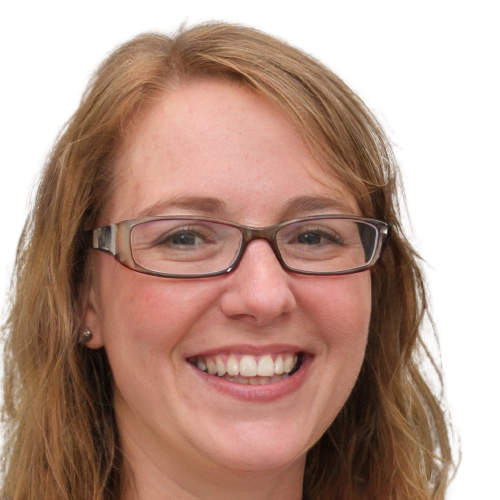 Hi, I'm Ashley a freelance writer who's passionate about personal finance. Ever since I was young, I've been fascinated by the power of money and how it can shape our lives. I've spent years learning everything I can about budgeting, saving, investing and retirement planning. So if you are looking for tips, advice, or just a little bit of inspiration to help you on your financial journey, you have come to the right place. I am always here to help, and I am excited to share my passion for personal finance with you.