There is nothing wrong with being an introvert.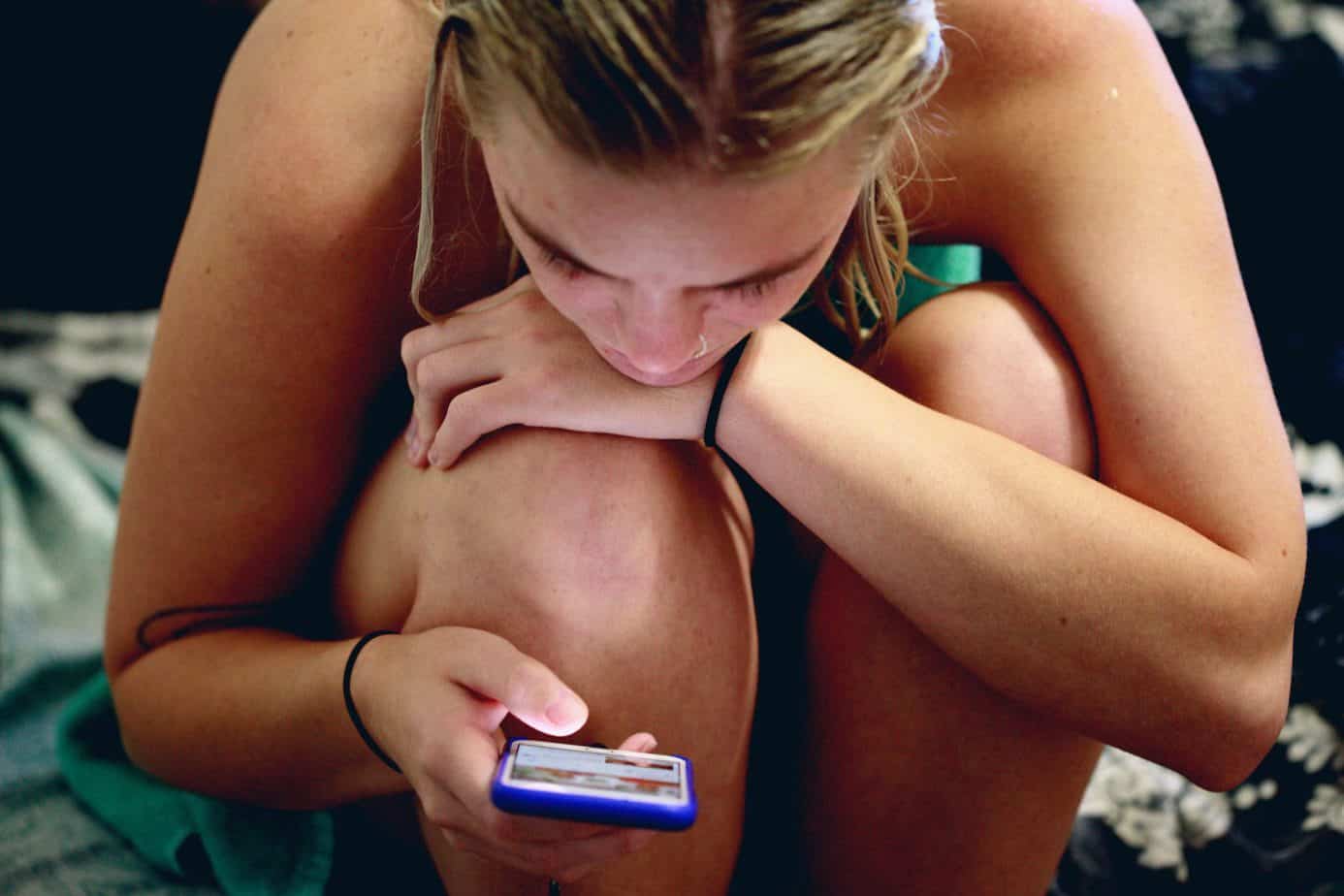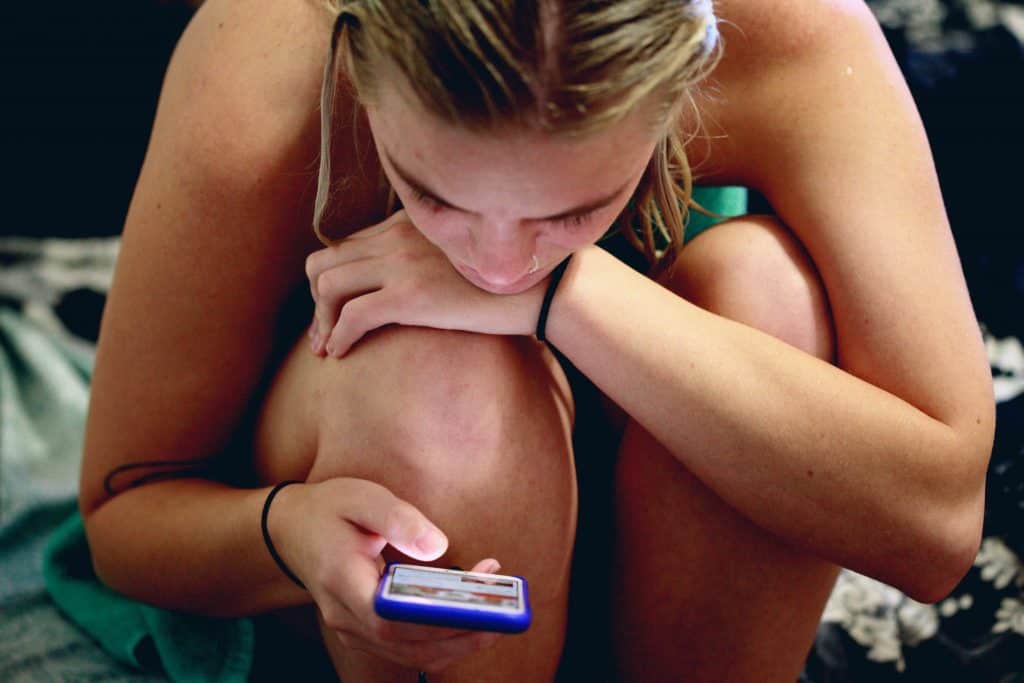 Imagine that we are all outgoing people. The world needs quiet persons, right? (Without offending socializers, the world loves them!)
Some occupations may be best practiced by an extrovert, for example, a salesperson. An extrovert is commonly known as a 'people person.' An introverted individual may face a lot of stress speaking to many individuals daily.
If you shudder at the thought of confronting and talking to people and find yourself prospering more in works that do not involve people, you are lucky because I have compiled a list of 'jobs for people who hate people.'
However, you do not have to dislike people to love these works. These occupations are for individuals who are more creative, productive, and successful when working alone.
Read: 9 High-Paying Low-Stress Jobs Without a Degree
Jobs Where you Work Alone
There are numerous areas for introverts where they do not have to mix with other people and get a bomb. Below are some great introverted jobs where they may make their fortune. These jobs have minimal contact with other individuals.
I can't promise you that online works are easy. However, there are plenty of online jobs for introverts that may help you make a good income.
I successfully came up with some job options, which involve limited exchanges with colleagues or clients. A few remote tasks are requiring you to answer phone calls or have a meeting with others.
Some tasks will help you maintain your bond with a small group of individuals and earn a comfortable income. Therefore, if you're an introvert or do not like to socialize, these great jobs for people who hate people will help you make money without leaving your home.
Architect
Architects typically work independently or in small teams, and much of the work involves thinking creatively and problem-solving, which can be very rewarding for introverts who enjoy working on complex projects.
Architects are responsible for designing buildings and spaces, from residential homes to commercial buildings, and even entire neighborhoods or cities. They may work with clients to determine their needs and preferences, develop design plans and blueprints, and oversee construction projects to ensure they meet design specifications.
One of the key aspects of architecture is the ability to envision and create a space that is both functional and aesthetically pleasing. Introverts who enjoy working through the details of a design and exploring various options will likely enjoy the creative process of architecture.
The best thing is that architecture can be a financially rewarding career, with the median annual salary for architects in the United States being high five figures, according to the Bureau of Labor Statistics.
Nighttime security guard
A nighttime security guard can be a suitable job for introverts who prefer working alone and enjoy working in a quiet, low-stress environment. As a nighttime security guard, the job responsibilities typically include monitoring surveillance cameras, patrolling the premises, checking for any signs of intruders, and ensuring the safety of the property.
The work is often done alone, or in some cases with a small team, and the shifts are usually during off-hours when most people are not present. This can be ideal for introverts who prefer to work during quiet hours and avoid a lot of social interaction.
Truck Driver
Truck driving can be a great career option for introverts who enjoy spending time alone and don't mind driving for long hours. As a truck driver, you would spend most of your day behind the wheel, listening to music, podcasts, or audiobooks. You can also take breaks and read books or engage in other quiet activities during rest stops.
Truck driving can be a relatively high-paying job, especially if you're willing to put in the time and effort to work overtime. According to the Bureau of Labor Statistics, the median annual salary for heavy and tractor-trailer truck drivers in the United States is anywhere between $45,000 and $62,000 per year.
Software Developer
As a software developer, much of the work is done independently or in small teams, and communication is often through email, instant messaging, or other digital platforms.
This can be ideal for introverts who prefer to work in quiet environments and avoid excessive social interaction.
One of the advantages of software development as a career is that it is a high demand and well-paying field. As a software engineer, you will make six figures easily.
Side Hustles For Introverts
Blogging
Blogging reaches my list of favorites. I am not saying that I'm an introvert, or this is the lone best task for introverts. However, I feel good about the amount of money people make from blogging.
It is an excellent start to a bright future. I do not mean that everyone who blogs will make a lot of money, but someone who can blog better will make a good profit.
The entire process of starting a money-making blog takes around 4-6 months. Once commenced and stable, you will make for every piece, paragraph, or word you compose.
I started dollarsanity.com over three years ago, and I have made over $50k even though my blog is greatly under-monetized.
I cannot assure you that everything goes smoothly. In the first days, you have to fight a lot, and then you receive a daily payment for the work you accomplished before.
Watch Videos and Play Games
Are you, by any chance, a lazy bug? Are you a fan of playing games online? Do you browse videos without a specific reason?
If your answers are yes, then earn money through what you love doing.
A few websites pay you for playing games, watching videos, sharing your thoughts, and shopping online.
Isn't this surprising? This job may not offer you full-time earnings; however, you can make a few dollars a day in your spare time.
Below are some of the sites you can enroll and start earning instantly:
Swagbucks
Not everybody is looking for a dip in a new project or career. You only need a relaxed way to make money quickly without hassle. A perfect choice, if you want to take this route, is to watch videos online on Swagbucks. It pays you for that simple task.
No, you cannot get rich. However, you can get a few dollars while lounging on your couch.
Usually, you need to pick the video you wish to watch, like celebrity gossip or cooking and answer a few queries concerning it. Swagbucks has currently paid over $400 million in prizes; hence, it has a very high rating.
Besides watching clips, you can make money in many other ways, such as playing games, shopping online, and searching the Internet. It only consumes 30 seconds to register, and you get a $10 bonus.
InboxDollars
InboxDollars is a website where you earn by taking surveys, playing games, and shopping online.
It is simple to use and impeccable for multitasking introverts who need to make some more money as they enjoy their best television shows.
Click here to join today and start earning.
Recommended: Get paid to watch ads and videos
Writing reviews and sharing your opinion of some services and products is one of the best ways to convert your time into dollars. There are several companies on the web that generally pay you to give your opinion and rate products.
There is another benefit for item reviewers. You may keep the item with you once you submit your review. However, only a few corporations allow that.
Incredibly true? As for opinions and surveys, some better platforms will offer you decent dollars for valuable responses. Let us take a look at these sites and their offerings.
Survey Junkie
Are you aware that market research corporations will pay you for answering queries even if you are watching your favorite movie?
It will not make you wealthy, but it is undoubtedly among the most common ways to make extra cash.
One of my favorite applications, Survey Junkie, has more than 5 million participants.
Survey Junkie is identified for offering entertaining surveys, like rating a new song.
It will take you less than one minute to register and get started. It is 100% free, why not sign up now?
Product Testing
Review and test products such as vacuum cleaners, appliances, and more. You may keep the item after they consent to your opinion.
It also offers you a $100 registration bonus once you finalize your enrollment process. Join ProductTesting and start reviewing items.
MyPoints
This site is among my favorites, get PayPal money and gift cards for completing surveys and polls.
MyPoints is among the highest-paid survey platforms.
You immediately receive a $5 registration bonus once you complete your registration and complete your initial survey.
Sign up on MyPoints now and start earning right away.
Branded Surveys
Branded Surveys is a site that pays you for giving feedback.
They then share your valuable feedback with corporations to improve their client services.
Once you finish the free sign-up, you can take part in paid online surveys and make some dollars.
Freelancing
Freelancing is among the best jobs where you work alone. The word freelance is quite broad. As a freelancer, you can write, develop websites, be a graphic designer, or be a virtual assistant.
Either way, what makes these freelancing jobs good for introverts is mainly the opportunity to work from their household (or anywhere else). Also, you can select your clients.
There are many ways to begin your freelance gig. Some opt to start their official website and focus on marketing or submitting applications to openings they get online or on social network platforms such as Facebook groups.
Others choose freelancer sites like Fiverr to get in direct contact with individuals and companies actively looking for these roles.
For instance, from experience, you can earn thousands of dollars on Fiverr. All you need to do is register an account and create your gigs; clients will find you.
I remember I made $200 in less than a week with Fiverr from only two gigs. Why not try it now.
While there is no wrong or right way to develop your freelance job (or even do a blend of both), there are advantages and disadvantages to finding a job online or on the job exchange site.
Get Cash by Shopping Online
If you want to purchase online, cashback programs may benefit you if you use them to buy items you would have bought anyway. My preferred cashback app is Rakuten.
Rakuten gives cash back at more than 2,000 stores each time you purchase through the Rakuten site.
Every time I buy online, I regularly check to see whether I can get a refund if I buy through Rakuten.
Once you sign up on this site, you'll get a $10 bonus either as a gift card or cash bonus (you choose).
Sell Your Photos Online
Do you like to click on the images of what you see? Are you, by any chance, a talented photographer? Then you must have some photos with you.
Photography is an art in which you can take millions of countenances in a single frame. In case you possess the art of clicking photos and are an introvert, you can choose this job.
Try sites that can help you earn pennies for the photos. Corporations are looking for those photos where each "view" or "like" or "download" will generate some returns. Share your abilities online and begin to make money.
There are many ideas in this area. This is not just about professional photos or so.
If you have special snaps, you can print them on items like smartphone cases, pillows, or anything else. Enhance your artistic skills with exclusive ideas.
Aren't you happy when your abilities shine?
You may also sell these items online and make some returns. Also, try to contact some freelancing platforms that employ photographers and private hours. They give a perfect sum for this service.
Getting started: Best Apps To Sell Photos
Video Editor
There are numerous sites where you can get help in these areas. A video editor refers to an individual who performs the basic process of editing videos.
All that you require is concentration and patience. Video editing requires some basic knowledge to combine creative skills with usability.
You require to know the precise moment and situation to make visual effects. You must also be able to work short hours and achieve set goals.
Numerous organizations offer simple video editing services. You can add audio to the video and create fun moments by making hilarious hits.
Just sit behind the monitor and make appropriate changes. You must have a basic understanding of this job.
A perfect video editor can make around $100 – $2000 for each project. It is essential to target both companies and personal customers.
Virtual Accountant
Unlike bookkeeping, many accounting jobs do not require you to possess a certain certification or degree.
This implies that if your background is different, you can turn into a virtual accountant if you are trustworthy, detail-oriented, and reliable.
Your duties will include checking, updating, and creating financial recordings, or reimbursing personnel for expenses and managing incoming receipts.
As stated by the Bureau of Labor Statistics, an employed accountant can earn around $40,000 per year.
By working as a freelancer, you can set your charges and earn more if you recognize how to promote your service correctly.
Pet Caregiver
If you are an introvert, you will probably love four-legged pets. In case you like them, you can earn a good secondary income with this hobby.
Dog walking and pet sitting are among the easiest jobs for introverts who have no expertise in a particular field. All you need is to love dogs, and you're probably okay with this job.
Connect with potential Rover customers to begin your dog-walking and pet-sitting job.
Rover is an application that brings pet owners and pet sitters in your region together on one platform.
They can reserve their services through the app and use them as a means of communication at work.
Archivist
The archivist's task is to evaluate, catalog, and store permanent archives and other important works.
Meaning that they don't require a group of people to perform tasks with.
As an archivist, you can work in a museum, a library, or even a company's archives.
You will tend to spend a lot of time with physical files or on the PC, limiting communication with other people.
To become an archivist, you require a master's degree in library science, history, archival science, or any related field.
Transcriptionist
Many introverts prefer to listen instead of speaking, hence taking up a transcriptionist role is usually a great job.
As a transcriptionist, your work is to write the terms you hear from the audio material and ultimately convert them to text content.
You might need to transcribe interviews, meetings, video conferences, and general videos.
You may work as a transcriptionist for someone else, an agency, or a company to get an idea of how the job operates and to get hands-on training.
You can access classes and short courses on transcription online, so you might want to make the most of them.
Once you have established yourself as a transcriptionist, you can start seeking your customers and determining your rates.
Conclusion
I cannot speak for each introvert; however, if you are like the majority, there is nothing better than getting a flexible and well-paying online job.
You can keep your schedule under control and avoid all the personal drama and politics between offices normally associated with traditional jobs.
So I included archivist and accounting in this list; they may be side activities you perform in your free time to earn extra cash. However, they can also become much more: lucrative occupations that let you make a living on your terms.
If you are searching for something less complicated, activities like completing surveys and watching on apps like Swagbucks can be simple, stress-free methods to make money fast.
If you're lucky you'll make $500 fast but they will not make you wealthy; however, they can assist you in purchasing something you have been waiting for without spending your budget or assist in achieving your highest primacy financial goals.