Columbus, Ohio, is a thriving city with a dynamic and diverse culture. With a growing population of over 900,000, it is also known for its safe neighborhoods.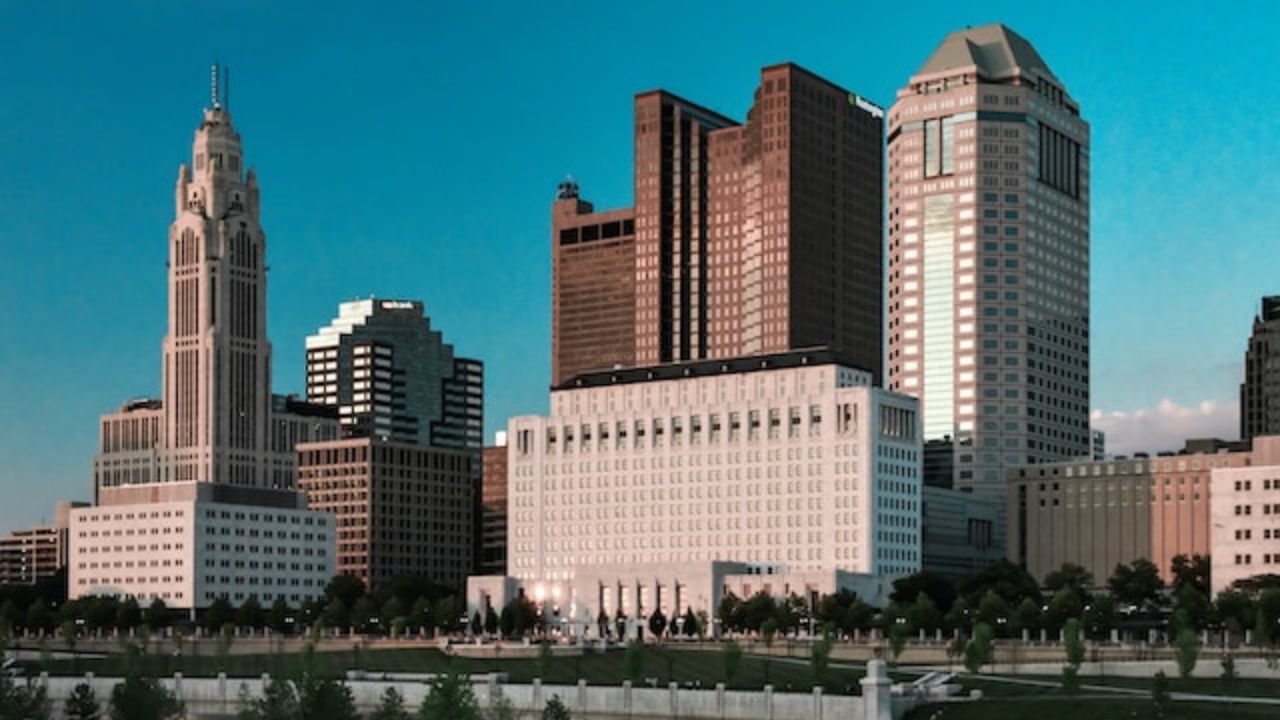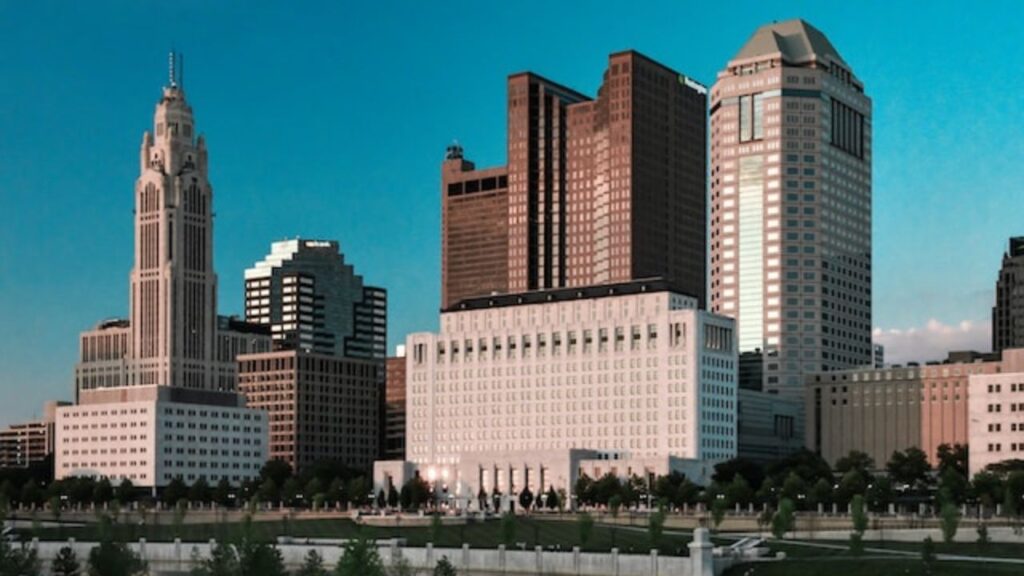 The city's low crime rate is a testament to its strong community support and committed police force. While there are many safe areas in Columbus, here is a list of the top neighborhoods consistently ranking as the city's safest.
Whether relocating to the area or looking for a peaceful place to call home, discover the safest neighborhoods in Columbus, OH.
Top 6 Safest Neighborhoods In Columbus Area
Here are the best places to live or visit in Columbus, Ohio:
Grandview Heights
Grandview Heights is a small, upscale neighborhood outside downtown Columbus, Ohio. The community has a population of 8,099 and is known for being close-knit and friendly, with residents of all ages. One of the main draws of this neighborhood is its safety, with a crime rate 2.1 times smaller than the U.S. average.
In addition to safety, Grandview Heights boasts excellent schools, making it an ideal place for families. The neighborhood is also home to a variety of restaurants and shops, as well as several parks for outdoor activities. With its strong sense of community, great schools, low crime rate, and abundant amenities, Grandview Heights is a safe and desirable neighborhood for anyone settling in Columbus, Ohio.
Clintonville
Clintonville is a charming and family-friendly neighborhood located in north-central Columbus, Ohio. The neighborhood has a rich history dating back to the early 1800s and boasts several historic landmarks, including the Whetstone Park of Roses and the Park of Roses Rose Garden.
Clintonville is known for its laid-back cafes, gastropubs, and indie shops selling records and locally-made crafts, which adds to the neighborhood's unique character.
With a population of 17,564, Clintonville offers a safe, affordable, and easily accessible place to live. The neighborhood has a crime rate 37 percent lower than the national average and is safer than 95 percent of Ohio cities. Families with children can take advantage of the excellent schools in the neighborhood, such as Clintonville Academy and Dominion Middle School.
Clintonville also offers plenty of outdoor spaces for residents to enjoy. The neighborhood has several parks, including Whetstone Park, which offers bike paths, tennis courts, and a community center. Additionally, residents can enjoy a variety of dining options, from local favorites like Hoyo's Kitchen and the Crest Gastropub to national chains like Panera Bread.
More: 8 Best Places to Retire in Pennsylvania
Harrison West
Harrison West is a charming historic neighborhood in Columbus, Ohio, with approximately 2,856 residents. This urban neighborhood is known for its beautiful tree-lined streets, historic homes, and vibrant community.
One of the standout features of Harrison West is its commitment to creating a welcoming and safe environment for all residents. Crime rates in the area are impressively low, with violent crime rates being 43% lower than the national average.
Harrison West has several excellent schools, including the Columbus City Schools system. Additionally, the area boasts many restaurants, cafes, and parks, making it an ideal location for families and young professionals.
The community is known for its strong camaraderie, with residents regularly coming together to beautify the area, support local businesses, and host events.
More: 12 Richest Towns In Indiana
Victorian Village
The Victorian Village neighborhoods in Columbus, Ohio, are renowned for their picturesque, tree-lined streets flanked by beautiful homes, such as Gothic Revival mansions, Second Empire villas, and Queen Anne houses.
This neighborhood has a population of 4,157 and is considered safe, quiet, and stunning, making it an excellent option for families or young professionals seeking a peaceful urban lifestyle. 
Victorian Village is safer than 97 percent of neighborhoods in Ohio, with only 1,551 crimes for every 100,000 people. An area is also a fantastic option for bicycle commuters, with dedicated bike lanes and numerous parks for outdoor activities. The neighborhood's schools are excellent, and numerous restaurants cater to various tastes.
Italian Village
Italian Village is a historic neighborhood located just north of downtown Columbus, Ohio. Established in 1862, it contains a mix of residential, commercial, and industrial buildings. The neighborhood draws foodies to its bakery-cafes, inventive pizzerias, and casual diners. Italian Village is considered a safe and walkable neighborhood full of culture.
The crime rate in Italian Village is well below the national average, with a total crime rate of 1,474 per 100k people. The neighborhood has decent walking areas, although there is limited grass around apartment buildings. Italian Village has a population of 564, and the neighborhood is home to several excellent schools.
Italian Village is known for its many parks and green spaces, including Italian Village Park, which features a playground, basketball court, and plenty of open space. The neighborhood is also home to several excellent restaurants, including The Market Italian Village, Cosecha Cocina, and The Rossi.
Brewery District
The Brewery District in Columbus, Ohio, is a historic neighborhood with a rich cultural heritage that dates back to the late 1800s. The area was initially known as the Old German Brewing District and played a significant role in the city's beer-making industry. Today, the district is a trendy and vibrant community, offering a unique blend of modern amenities and historic charm.
The neighborhood has various entertainment options, including bars, restaurants where they cook in front of you, and music venues. The district also features a winery and beautifully restored Victorian-era architecture. The Brewery District is known for its lively nightlife and is a popular destination for locals and visitors alike.
Despite its reputation as a lively entertainment district, the Brewery District is a safe and secure neighborhood. It has a relatively low crime rate, making residents feel comfortable and secure.
In addition to its entertainment offerings, the Brewery District is home to several excellent schools, making it a great option for families. The area's parks provide plenty of outdoor recreation and relaxation opportunities, while the community's bustling downtown offers easy access to shopping, dining, and other urban amenities.
Conclusion
Columbus, Ohio, offers a variety of safe and family-friendly neighborhoods for residents. Whether you want to settle down with your family or live in a quiet community, Columbus has many ideal neighborhoods.
From the Grandview Heights neighborhood to the cozy Clintonville, each neighborhood offers its residents unique features emphasizing safety. We hope this guide will help you make an informed decision while choosing the best and safest neighborhood for you and your family.