Milwaukee is known for its great Midwest charm, friendly locals, and its utterly unmistakable smell of beer, cheese, and bratwurst.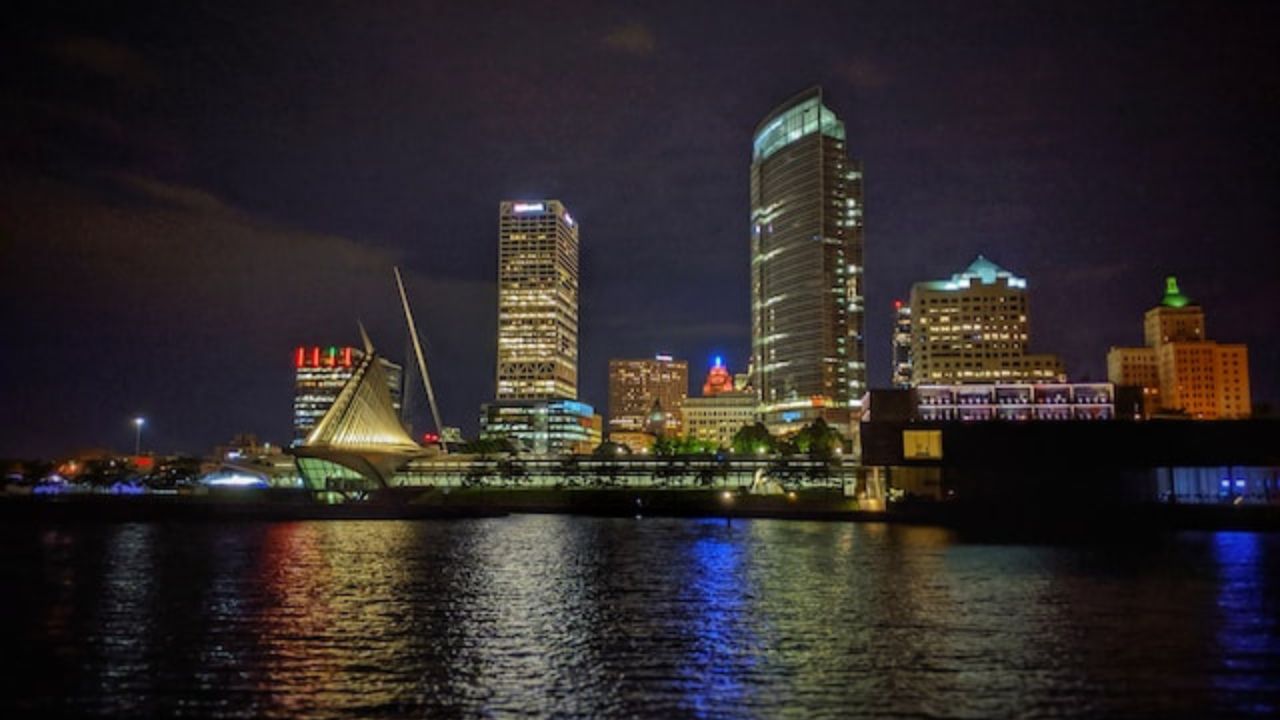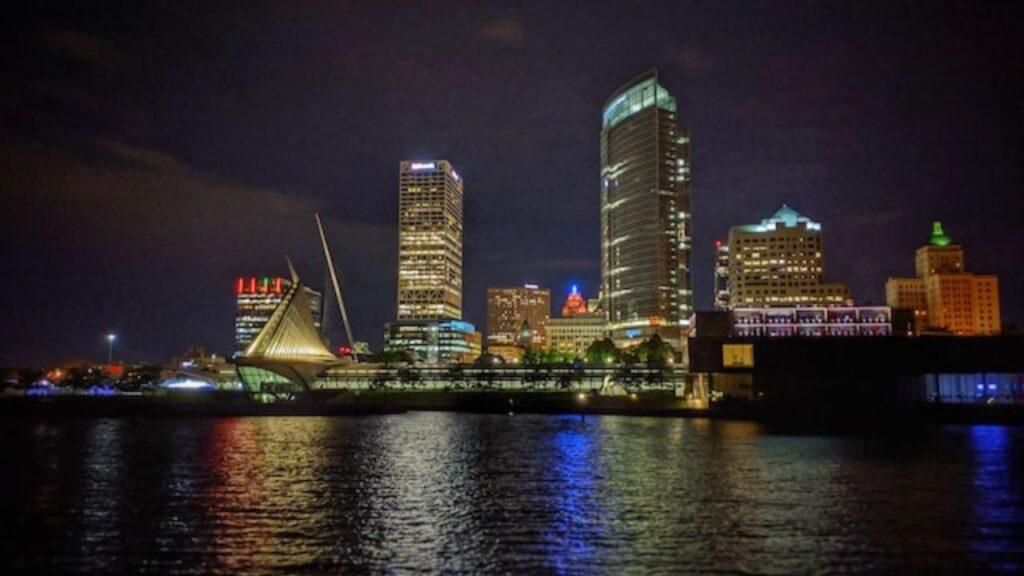 But many people do not know that this urban city nestled right on the shore of Lake Michigan is home to some of the best neighborhoods in the North American region. From towering buildings downtown to hipster havens and family-friendly neighborhoods, there is something for everyone who calls this city their home.
So, if you're ready to put down some roots and choose your own Milwaukee neighborhood, you're in the right place. Whether you're looking the lively energy of a bustling city or the tranquility of a quieter location, you'll find it though to choose from these best places places to live in in Milwaukee, Wi.
5 best Places To Live in Milwaukee Area
Milwaukee, also known as Cream City, is a vibrant city in the Midwest's heart. It is renowned for its rich cultural heritage, diverse population, and stunning architecture. Among the many attractions, the city has some fantastic neighborhoods, each with unique character and charm.
Whether you're a young professional seeking a thriving urban center or a family searching for a safe and friendly environment, Milwaukee offers many neighborhoods to suit your needs. Here are the top five neighborhoods in Milwaukee that you need to know.
Bay View
Bay View is a neighborhood situated in the southeastern part of Milwaukee. The community offers comfortable accommodations to all over Milwaukee, and it has a reputation for being a safe, easily walkable neighborhood with a friendly and diverse community. Bay View is home to parks, playgrounds, outdoor restaurants, and the beloved Avalon movie theatre.
Volunteering for the Bay View Bash or South Shore Frolics brings residents even closer together. These lively community events involve local vendors, food and drinks, live music, and performances. The neighborhood is an excellent place for comfortable family living. In the summertime, many exciting festivals include the Bay View Jazz and Blues Festival, Chill on the Hill, and the Venetian Boat Parade.
Bay View offers excellent bars, beer gardens, restaurants, comic book shops, and thrift stores. Its proximity to the stunning beach and Lake Michigan is another reason it's a great place to live. This is the perfect neighborhood for families who want to live in a safe and friendly area with good schools, a great sense of community, and stunning views.
East Town
Milwaukee can get quite cold in winter, but from May through October, the weather is quite pleasant, and the city has many options for outdoor enthusiasts. East Town is a section of downtown nestled between the Milwaukee River and the shore of Lake Michigan. It is the best neighborhood for people who love the outdoors. The area also frequently hosts festivals and has great restaurants, bars, and attractions like the Milwaukee Art Museum.
East Town is famous for its picturesque views and eclectic art and music scenes. The neighborhood offers beautiful waterfront views, and residents can often participate in various fun activities by the lake, like running, paddleboarding, kayaking, or simply strolling the Riverwalk. The Milwaukee Art Museum is a cultural highlight, home to world-class exhibits and events.
Visitors looking for nightlife and great food options will appreciate the neighborhood's offerings. East Town has the Milwaukee Chop House, Benelux Cafe, and Blu Bar & Lounge. If you're a music fan, you can't miss Cathedral Square Park, where locals play live music on summer nights.
Walker's Point
Consider visiting Walker's Point if you're looking for a trendy and exciting neighborhood. The neighborhood is known as the best LGBTQ+ community in Milwaukee, with vibrant public art, antique shops, farm-to-table dining, art galleries, distilleries, craft ice cream shops, and a food truck park. Walker's Point also hosts a large annual PrideFest to celebrate its diverse and inclusive culture.
If you're a foodie, you'll be delighted by Milwaukee's Public Market, where you can sample a wide variety of locally made food and drink. It's an excellent place to go if you're looking to shop for locally-grown produce or exceptional cheeses from nearby farms. The diverse offerings make it a favorite destination for locals and tourists alike.
Third Ward
The Third Ward is a must-see for fashionistas and anyone who loves to shop. The district covers a vast section of downtown Milwaukee full of art galleries, trendy national retailers, and stylish boutiques stocked with original and locally designed creations. The neighborhood's standout attraction is the Milwaukee Public Market on the north end of the Third Ward.
Apart from excellent shopping opportunities, this district has national hotel chains, homestays, and boutique hotel options. Visitors looking for nightlife can check out the Summerfest grounds hosting massive music festivals, including the Henry Maier Festival Park.
Historic Mitchell Street
You can't miss out on the Historic Mitchell Street neighborhood if you are a foodie. This neighborhood is predominantly Mexican, and it is here that you will find some of the best Mexican restaurants, taquerias, and bakeries in Milwaukee. From delectable salsas to mouth-watering tacos, you'll find everything your heart desires in this vibrant, bustling food paradise.
Located south of Milwaukee, Historic Mitchell Street is also home to diverse Asian, African, and Middle Eastern eateries. You can sample dishes from around the world without ever leaving the neighborhood. The atmosphere in this part of town is lively and vibrant, with families and couples strolling the streets taking in the neighborhood's sights, sounds, and smells, making it an ideal spot for foodies to call home.
What is the most violent neighborhood in Milwaukee?
Metcalfe Park is often cited as one of the most violent neighborhoods in Milwaukee. It has a high crime rate, with many shootings, robberies, and other violent crimes.
Other neighborhoods with high crime rates and considered dangerous include Park West and Garden Homes. Of course, crime and violence can occur in any neighborhood, and residents should always take precautions to ensure their safety.
Conclusion
Milwaukee offers a variety of neighborhoods that cater to different lifestyles and preferences. From the trendy and hip Third Ward to the family-friendly Bay View, there's always a neighborhood that will make you feel at home.
Whether you're looking for a bustling urban landscape or a peaceful and quaint community, Milwaukee has plenty of options. As a city known for its charm and friendliness, Milwaukee's neighborhoods will leave you with lasting memories of a great place to call home.