Our earth is full of beautiful places to live. One such place is Glendale.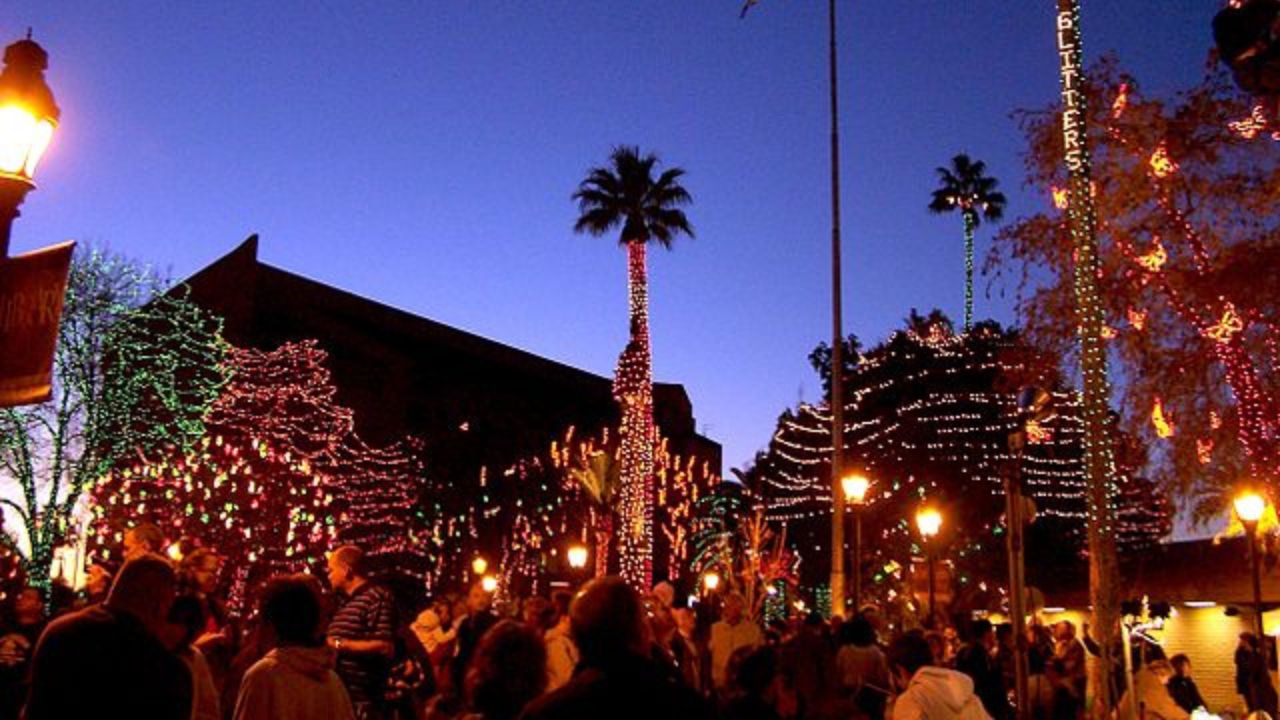 Being home to 245,514 people and the seventh largest city in Arizona, Glendale lists as one of the safest cities in the United States.
But every place has upsides and downsides. Having said that, we have written this article to help you answer the question, "is Glendale Az a good place to live?" Read on to find out some pros and cons of Glendale!
Is Glendale, Arizona A Good Place To Live?
Many people find Glendale to be a comfortable, neat, and affordable city. As a medium-sized city of roughly 250,000 residents, it presents an exciting mix of Southwestern charm and modern living.
The Thunderbird School of Global Management and Midwestern University are pillars of the community, located in the heart of the city, providing an influx of educated individuals that contribute to the local economy and culture.
So, Glendale offers a taste of urban life in a cozy university town setting, coupled with a healthy dose of Southwestern hospitality.
However, it's not all sunshine here.
Let's dive into life in Glendale, Arizona, checking its pros and cons right now…
Pros of Living in Glendale
Let's start with the good Glendale has to offer.
Glendale is Rich in Scenic Beauty
Who doesn't cherish the idea of living in a place with beautiful views? Moving to Glendale earns you just that.
Glendale has prestigious landmarks, including Arizona's Antique Capital, which Americans list as one of the best shopping districts in the entire country!
According to Tripadvisor, Some amazing landmarks from Glendale include:
State Farm Stadium
Tanger Outlets, Phoenix
Westgate Entertainment District
Versatile Job Opportunities
The people of Glendale have always believed in working hard and well to make their living, making their city a haven for many renowned brands.
Glendale is rich in job opportunities. Be it a high-skill job or something as simple as working at a fast food chain, Glendale has it all.
Unlike other cities, you don't need to travel long distances to get a job and excel in your professional career.
According to azcommerce.com, the top industries in Glendale include:
Health Care, Social Assistance, and Education: 21.3%
Retail Trade: 14.2%
Administrative, scientific, and professional services: 11.2%
Arts, food, recreation, and entertainment: 9.6%
Significantly Lower Taxes
Nobody likes taxes, but unfortunately, there is no way around them.
However, living in Glendale allows you to make the best of the tax-paying situation as Glendale has significantly lesser taxes than other cities!
Similarly, the property taxes in Glendale are a tad bit lower than in other cities in the state. But if we compare it nationally, property taxes in Glendale are half a percent lower.
Quality Education
As a parent or a student wanting to pursue their academics, Glendale is a great move for you!
Schools in Glendale offer a must-wished feature that all Americans look for in schools for their kids: A low teacher-to-student ratio!
Schools in Glendale prefer having not more than 20 students for every teacher at a maximum. A lower teacher-to-student ratio keeps the teacher from becoming overwhelmed. The lower ratio also allows the students to get better attention and focus from the teacher.
Some of the best educational Institutes in Glendale include:
Arizona College
Midwestern University
Franklin University
Legacy Traditional School
Exquisite Food
Starting as a home to many restaurants and cafes, Glendale has always been a haven to the master chefs and their aperitive recipes. Very much like the other Arizonian cities, the food options in Glendale are plenty, ensuring that you always dine fine!
The cultural diversity of this city further adds variety to the food options and introduces you to many gastronomic opportunities all over the city.
The food diversity in Glendale will allow you to explore your options and discover dishes from around the world. As a foodie moving to Glendale is a win for you as you will never run out of places to try. The fine food of Glendale will
According to OpenTable, here are some fantastic Glendale restaurants that are worth checking out:
Firebirds Wood Fired Grill
Nineteen 86 Steakhouse
Then Burger
Glendale is Full of Outdoor Activities
Glendale's landscape and development give it the potential to offer many outdoor activities for its residents.
You can enjoy the mountainous views, kayaking, hiking, and long walks on the dreamy beaches while living in Glendale.
Here are some places that offer a multitude of outdoor activities in Glendale:
Thunderbird Conservation Park
Foothills Recreation and Aquatics Center
Thunderbird Paseo Park
Cons of Living in Glendale
Now, let's talk about some not-so-great aspects of living in Glendale:
Getting Around Isn't going to be easy
Almost every person in Glendale owns a car. The reason? The city's inadequate transportation system!
The public transport in Glendale has a very limited operation, and the fares prove more costly than having your vehicle!
Many residents have also complained about the public transportation system of Glendale as unreliable. So, if you move to Glendale, you will need your vehicle.
Hot Summers
Living in Glendale during the summers becomes a nightmare. After all, it is a desert city.
WeatherSpark says the average high temperature in Glendale is 106 degrees Fahrenheit! Although Glendale has its perks, surviving the summers in the city is a challenge.
Glendale's hot temperatures will force you to refrain from conducting any outdoor activities. So, you better find some video game titles or other indoor activities to keep the fun going during the summer months.
Heavy Traffic
No one likes driving in Traffic. However, for the residents of Glendale, traffic is nothing new!
Glendale has landmarks and attractions that make it a beautiful place to live and visit.
That beauty, however, comes at a cost! Since many people often visit these landmarks and attractions, expect the roads always to be crowded! It's best to learn about the city's backroads for someone moving to Glendale!
Unreliable Tap Water
Generally, tap water is a reliable source of water for drinking.
While the city remains successful in following the regulatory rules made by the US government, the locals have reported that the water in their town is disgusting.
A test conducted by HydroViv indicated a heavy presence of Arsenic in Glendale's tap water. Arsenic is a heavy toxic material that may lead to severe diseases like cancer.
Seeing that the tap water in Glendale carries an unwanted taste, the residents prefer to have their water delivered. If you're considering moving to Glendale, you must avoid consuming tap water at any cost!
Final Words
As a city that started as a flat desert, Glendale has come far more than any of us could have imagined. Glendale, overall, is a good place to live. However, we have listed the pros and cons of the city clearly so that it becomes easy for you to decide if moving to Glendale is worth it.
Are you considering moving to Arizona? Check out:
13 Pros And Cons Of Living In Arizona
8 Pros & Cons of Living in Phoenix
Best Neighborhoods To Live In Tucson, AZ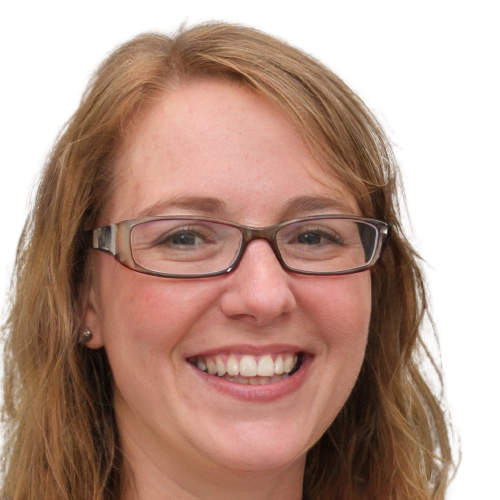 Hi, I'm Ashley a freelance writer who's passionate about personal finance. Ever since I was young, I've been fascinated by the power of money and how it can shape our lives. I've spent years learning everything I can about budgeting, saving, investing and retirement planning. So if you are looking for tips, advice, or just a little bit of inspiration to help you on your financial journey, you have come to the right place. I am always here to help, and I am excited to share my passion for personal finance with you.