Nestled on Lake Michigan's shores, Milwaukee has a rich history and vibrant cultural offerings.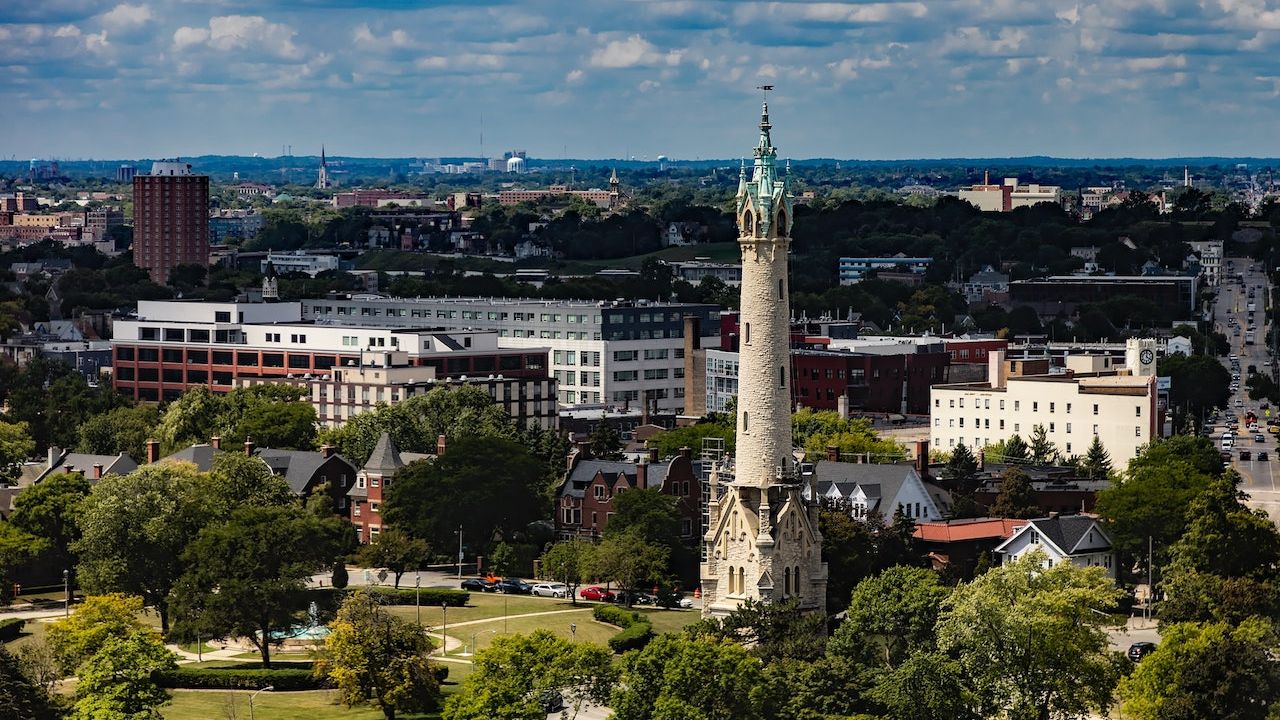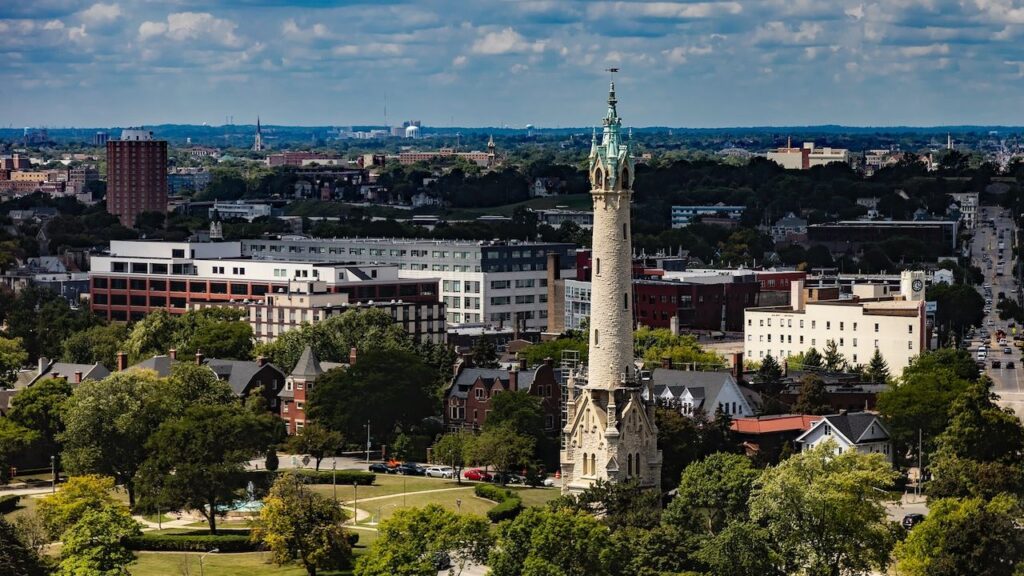 From its world-renowned breweries to its stunning architecture, there is no shortage of attractions to explore. However, like any urban area, Milwaukee, WI has safer neighborhoods than others.
In this guide, we'll highlight some of the city's safest neighborhoods so you can enjoy all that Milwaukee offers with peace of mind.
What Are the Safest Areas in Milwaukee?
Bay View
Lower East Side
Northpoint
Story Hill
Washington Park
Jackson Park
In general, Milwaukee is a good place to live but some of its neighborhoods are safer than others.
Bay View
The Bay View neighborhoods in Milwaukee boast a population of 17,389 and are bordered by Lake Michigan to the east. This area has a rich history and a thriving community. Bay View neighborhood features excellent schools, buzzing dining, great bars, and plenty of parks for residents.
Regarding safety, the crime rates are relatively low, making it a great place to raise a family. This neighborhood has a vibrant arts scene, many galleries and museums, and many other family-friendly activities, making it an ideal place for families to reside. In summary, Bay View should be at the top of your list if you want a good-sized, safe, and well-rounded neighborhood.
Lower East Side
The Lower East Side neighborhoods in Milwaukee are a popular place to live, with a population of 11,554. Situated on the east side of the Milwaukee River, this area is a safe, fun option for active residents.
One of the most unique attractions in the area is the Lakefront Brewery, which offers tours and tastings of its famous brews. The Betty Brinn Children's Museum is another neighborhood highlight, offering interactive exhibits and educational programs for kids of all ages.
The crime rate in the area is relatively low, making it a safe place to live. The area also has several parks and green spaces, perfect for outdoor enthusiasts. With a decent walkability score, getting around on foot is easy.
Northpoint
The Northpoint Neighborhoods in Milwaukee consist of three distinct areas: Northpoint, Lake Park, and Murray Hill. With a population of 5,705, it is considered one of Milwaukee's safer neighborhoods, ranking safer than 71% of its counterparts.
Northpoint's crime rate is 39% lower than the national average, making it a secure area. This neighborhood is a real estate dream, offering comfortable lake country living in a lively urban environment.
With its prime location, the area offers excellent schools, parks, and numerous restaurants. Northpoint is the 11th most walkable in Milwaukee, with many walkable parks and trails.
Story Hill
The Story Hill neighborhoods are located on the west side of the City of Milwaukee and have a population of 1,805. The area is known for its safe and inclusive learning environment, with schools that provide quality education for children.
Crime rates in Story Hill are 34% lower than the national average, and violent crimes are 1% lower than the national average, making it a safe community for families.
The Story Hill neighborhoods have a rich history, with many historic landmarks and buildings that date back to the early 1900s. The area has become an affluent neighborhood, with access to upscale restaurants and amenities. This location is in Wisconsin's top 7.7% of retiree-friendly neighborhoods, so it is an ideal place for retirees looking for a peaceful and safe environment.
In terms of parks, Story Hill neighborhoods offer residents a dense suburban feel with parks such as Washington Park, Hartung Park, and the Milwaukee River Parkway, where residents can enjoy family outings or exercise.
Washington Park
Washington Park Neighborhoods is a historic neighborhood located in Milwaukee, Wisconsin. It derives its name from the 128-acre Washington Park in the neighborhood's heart. The neighborhood is bounded by West Vliet Street to the south, North 60th Street to the west, West North Avenue to the north, and North 20th Street to the east.
With a population of 4,178, it is considered a small but vibrant community. The area is home to some of the best schools in the city, including Milwaukee German Immersion School and Milwaukee Academy of Science. Crime rates in the neighborhood are low, making it an extremely safe place to live.
Plenty of restaurants cater to different tastes, and the park offers ample outdoor activities such as jogging, biking, and picnicking. Washington Park has a strong sense of community, and residents take pride in preserving its rich history and unique character.
Jackson Park
Jackson Park Neighborhoods in Milwaukee is a wonderful neighborhood that covers around 113.2 acres bordered by W. Lincoln Ave. to the north. This neighborhood is safe and great to live in as it has lower crime rates than the national average.
The area was originally purchased by the City of Milwaukee and was known as Reynolds Grove in 1907. The neighborhood's population is around 7,756, and it is home to some of the best schools in the city. In addition, Jackson Park Neighborhoods is famous for the renowned Museum of Science and Industry located in the area.
People love this community for its quiet streets and well-kept homes wrapped around the largest park on the city's South Side. There are also various restaurants and parks available in this neighborhood that make it stand out. Overall, Jackson Park Neighborhoods is a great place to live in Milwaukee.
Is Milwaukee safe to raise a family?
Milwaukee has a higher crime rate compared to the national average. However, there are many safe neighborhoods and family-friendly areas in Milwaukee, and like any city, there are steps that families can take to stay safe. It is recommended to research specific neighborhoods and consult with locals before deciding whether Milwaukee is safe to raise a family.
Conclusion
many safe neighborhoods in Milwaukee offer residents great amenities and a welcoming community. Each neighborhood has unique charm and benefits from Bay View to Lower East Side.
Yet, it is important to note that safety is not always guaranteed, and crime can happen anywhere. It is always recommended to take precautions and stay aware of your surroundings. With that said, Milwaukee has much to offer, and residents can enjoy a high quality of life in these safe and vibrant neighborhoods.