Could you make 10 dollars a day online? Or maybe even more?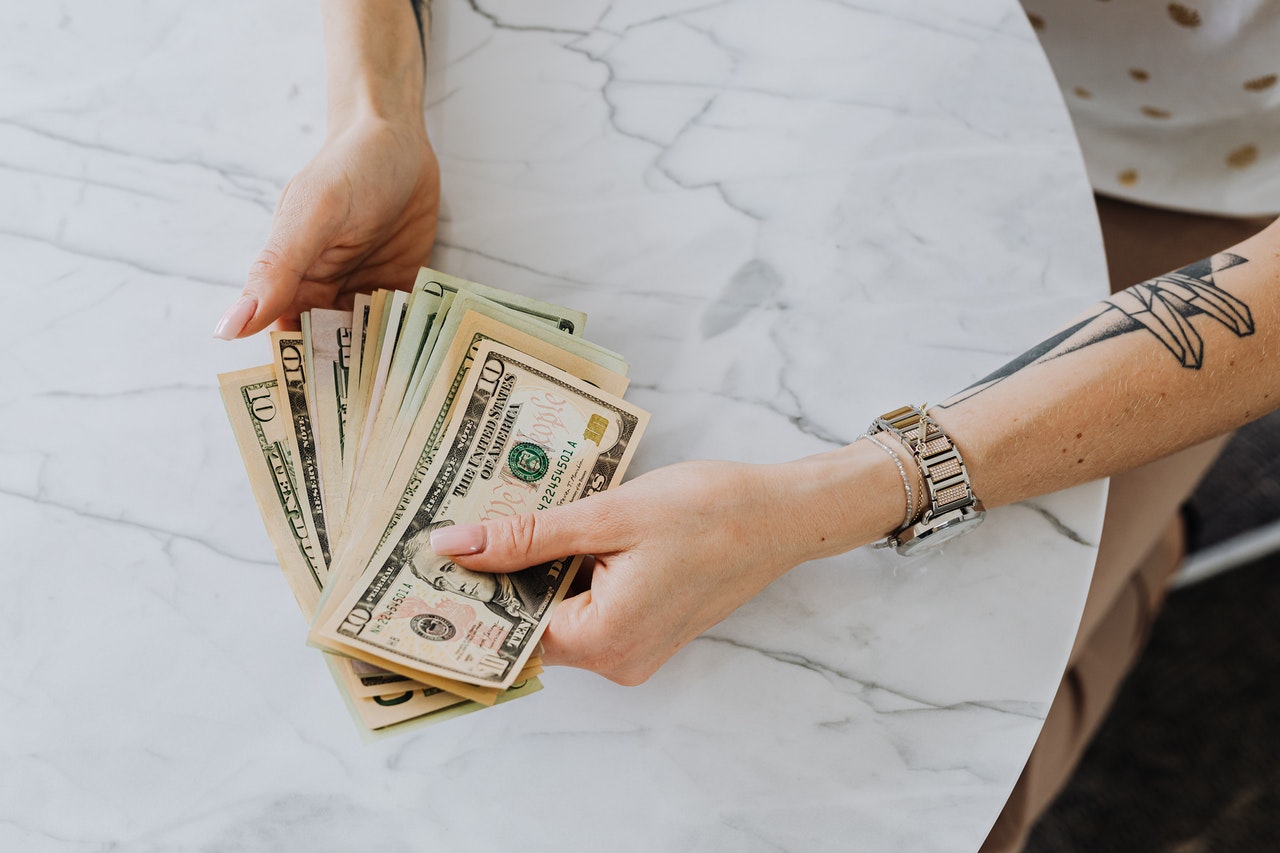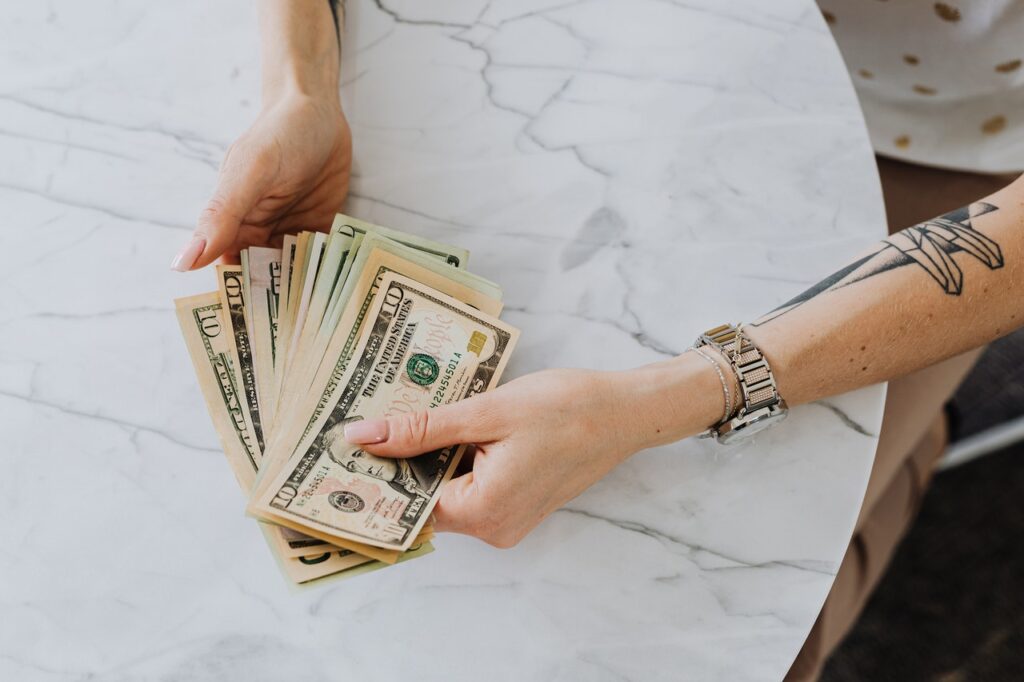 If you're looking for ways to increase your income, taking small steps can make a big difference. Finding ways to earn income online, even just $10 a day, can add $300 a month to your budget. We'll cover what you need to know and how to get started.
The pandemic has caused many of us to be more conscious about our money. Whether you're getting fewer hours at work, had additional expenses, or lost pay due to sickness, you're not alone if you're looking for ways to make money from home in your spare time.
Fortunately, there are lots of ways to earn extra income. Even if you need to be home with the kids, or have limited time available, there are ways you can earn a few extra dollars a day to help stretch your budget. If you'd like to make 10 dollars a day online (or more), here are some tips to get started.
Our Favorite Side Hustles
Download these apps and make extra cash in your spare time. Get paid to complete surveys or take photos around your city.
20M+ members
Average survey payout is $.50 – $3.00
Make money in your spare time
Trustpilot rating of 4.5/5 from more than 30k+ reviews
Earn money for simple tasks
Take photos of places in your city and get paid
Over 10M users
Get PayPal cash and free Bitcoin
How to Make $10 Dollars a Day Online
Did you know there are countless apps and websites where you can make money online? While you might not have tried them personally, many savvy individuals use this tech to earn extra money daily.
Here are some of the things you can do to make 10 dollars a day online, even if you're limited on time.
1. Watch videos and get paid
One of the simplest things you can do to get paid is to watch videos and ads online. Many people find it hard to believe that they can earn money just by watching videos other people post online, but it is real. If you love watching videos, why not get paid to do it?
There are numerous platforms that offer viewers these opportunities. The videos may be a presentation or an ad or any other video for that matter, and you get paid based on the video length. Swagbucks is one of the best sites to earn quick cash by watching videos and you can learn about other sites here.
2. Participate in surveys
Businesses use surveys to get a sense of what customers expect and how to improve their products and services, and they are willing to pay for it. Today, there are different platforms that help businesses reach customers of a particular demographic with their surveys.
Taking surveys is one of the easiest ways to make $10 a day online. Learn more about survey apps that pay.
Once you register with an online survey company, they will send you surveys that can be completed within 2-6 minutes or more. The longer the surveys take, the more money you get paid.
Some of these online platforms even offer a sign-on bonus, and you can grow your income from there. While taking surveys will not make you rich, it can help you earn income on the side. It's an easy money making opportunity to do while you watch TV, wait in the school pickup line, or have some extra time anywhere else.
Popular survey platforms include:
3. Sign up for delivery service apps
Do you have a reliable vehicle and auto insurance? If so, making deliveries through DoorDash, Instacart or another delivery service could be an easy way to earn extra cash.
While coordinated through an app, this counts more as in-person work instead of online. That said, you could earn an extra $10 a day or even more by making just one delivery. Many drivers pick up an order or two during their lunch break or after work as a way to make extra money.
DoorDash offers people an easy way to make fast cash. If you decide to become a DoorDash driver, you can make as much as $15 an hour, and at the end of the day, you can accumulate something substantial even if you don't turn it into a full-time job.
Besides DoorDash, there are loads of courier services you can register with to become a delivery driver. Learn more here.
4. Monetize your hobbies
Do you have strong interests such as video games, photography, dogs or something else? There may be a way to make money from your passion, with a mix of in-person or online work!
Pet lovers can make money walking dogs on Rover. Love gaming? Turn your hobby into cash and make money playing video games. Working out and losing weight as part of your New Year's resolution? Earn money for losing weight with HealthyWage.
Other money making opportunities include selling photos, selling videos, renting out a room and more.
5. Freelancing
Do you have skills that can help others? Why not put them to use by freelancing? Becoming a freelancer is a great way to earn money online, or even as a part-time or full-time job. Best of all, you can usually do this remotely from the comfort of your own home.
I started freelancing several years ago when my son was born. My husband was working the night shift, and I had some extra quiet time after the kids were in bed. I've been using my writing skills to earn extra money for our family ever since.
If you're wanting to make 10 dollars a day online, it's definitely possible to do that on freelance websites. You do need to be dedicated and committed to your projects, but there are lots of opportunities. There are many different small tasks that will fit your skills on freelancing platforms. You can find jobs like:
Article writing
Graphic design
Research
And so much more. Popular Freelancing sites where you can find freelance jobs include:
The amount of money you can earn will depend on the number and complexity of tasks you handle. For example, Peter made $200 in a week on Fiverr, so can you.
6. Start a Blog
It's something you can do from anywhere, at any time of the day, and it opens up a broad range of opportunities to make money.
READ: How to Start a Blog On HostGator for Cheap
As a blogger, you would create content based on your passions or areas of expertise, sharing your insights, experiences, and perspectives with an online audience. You have the freedom to blog about nearly anything, from travel and food to tech reviews or personal finance.
Making money from blogging comes in several forms. With decent traffic (10k pageviews a month and above), advertising becomes a viable source of income. You could sign up with an ad network like Adsense, which pays when visitors click on ads on your blog, or negotiate directly with companies to sell ad space.
Affiliate marketing is another popular option, promoting products or services related to your blog's content. When your readers make a purchase through your referral links, you earn a commission. Amazon Associates is one program that beginner bloggers often use.
If you have your own product or service, your blog can act as a marketing platform. Ebooks, online courses, coaching services, and handmade goods are just a few examples.
7. Tutoring
This option leverages your expertise in a specific subject, enabling you to help others while earning an income. Whether you excel in math, science, a foreign language, or even a musical instrument, there are students out there who could benefit from your knowledge.
If you are interested then you should check online tutoring platforms like Chegg Tutors, Tutor.com, or Varsity Tutors, where you can connect with students seeking help in your area of expertise.
These platforms handle most of the administrative work, allowing you to focus on tutoring. They do, however, take a percentage of your earnings as a fee for their services.
8. Sell Handmade Goods
Selling handmade goods is a fantastic way to bring in a little extra cash. If you have a skill or hobby that allows you to create unique items, platforms like Etsy can help you turn that creativity into income. From knitted scarves to custom illustrations, the sky's the limit.
Some of the best-selling items on Etsy include handmade jewelry like necklaces and earrings, as well as digital products like printable art. Homemade candles and skincare products also have a strong market. These types of items not only allow you to express your creativity but also have a solid customer base looking for unique, high-quality goods.
9. Social Media Management
If you're savvy with platforms like Instagram, Twitter, and Facebook, businesses are often willing to pay for your expertise. You could handle tasks like posting updates, responding to comments, and even crafting content strategies to improve a brand's online presence.
Starting out, you might offer your services to local businesses or friends who are looking to improve their social media game. One client alone could easily net you more than $10 a day if you manage multiple platforms for them.
10. Reselling Unused Items
For example, you can pick up used tires for free on Craigslist and then resell them on eBay to people looking to buy them for their gardens.
This approach is essentially flipping items, and it's not just limited to tires. From furniture to electronics, the possibilities are endless. With a little time spent browsing free listings and then sprucing up and photographing your finds, you could easily make $10 a day or more.
If you're looking to make $10 a day online, the good news is there are lots of opportunities to do so. Know of something we missed? Leave a comment below.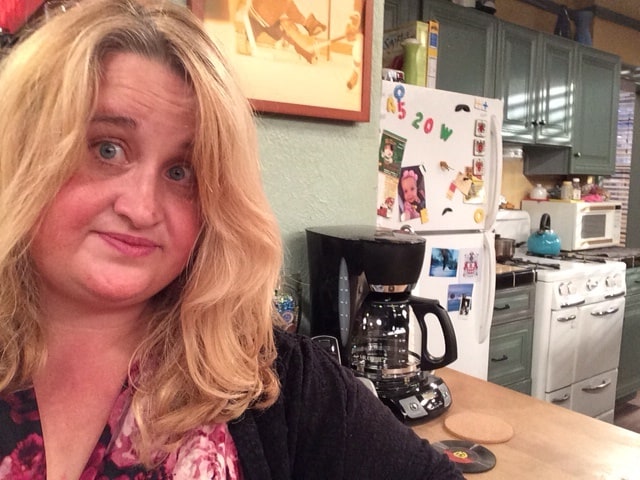 Kim Ritter is a frugal living expert, blogger and mom of two from small-town Iowa. What began as an effort to help her family save a few dollars a month has now transformed into a full-time passion to help other parents money. Visit her online at twokidsandacoupon.com and follow her on Twitter at @2kidsandacoupon for more ways your family can have fun on a budget. She's a regular guest on the TV show 'Hello Iowa' on WHO 13, a leading television station in Des Moines, Iowa, where she appears as a money-saving expert.