Entering the job market for the first time can be a daunting task, especially when you have no idea where to start.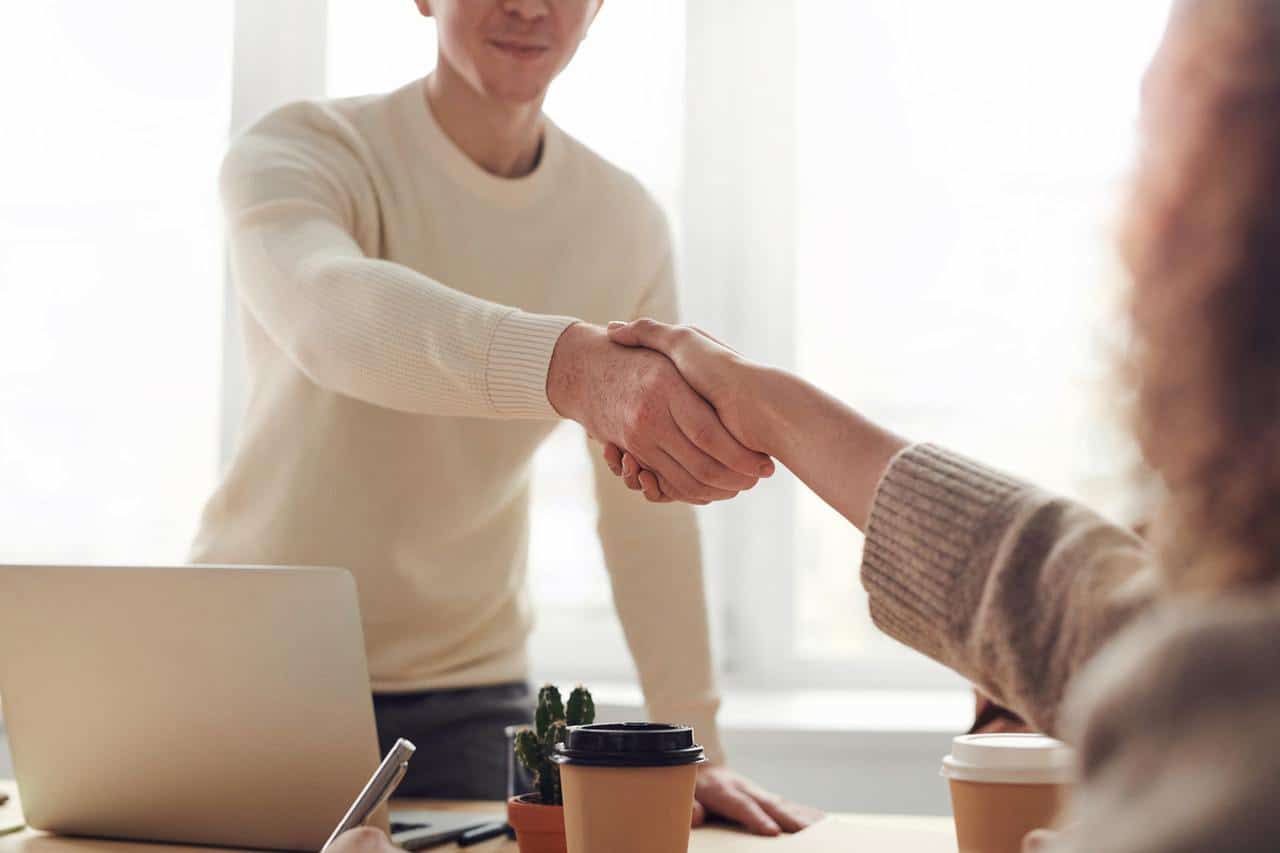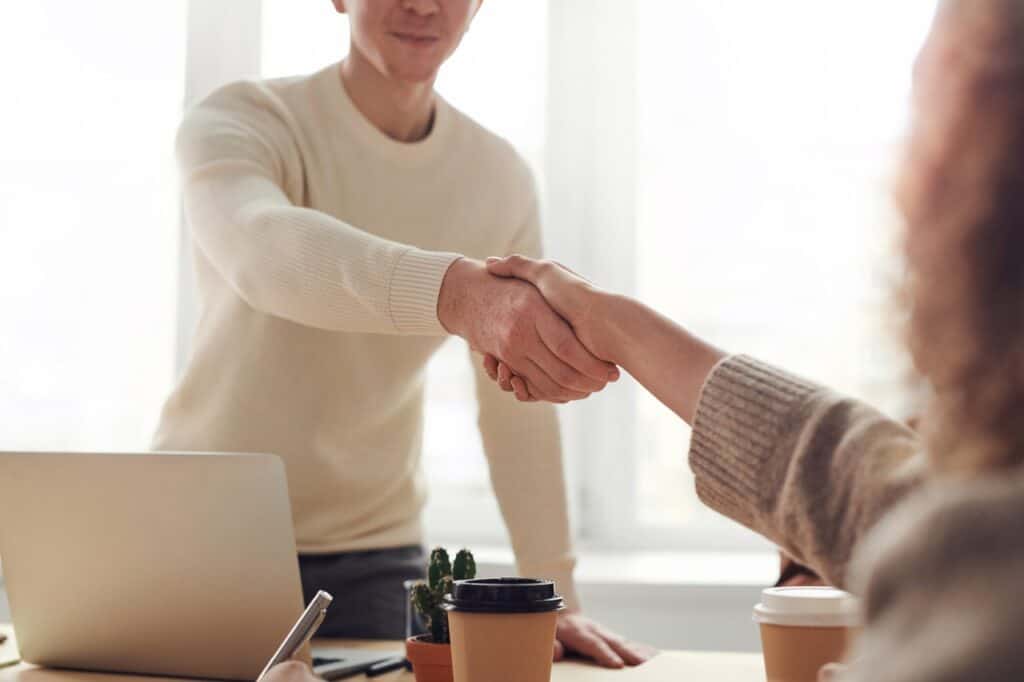 Or perhaps you're re-entering the market after a hiatus, or you're looking to make a life change and quickly find a job in a new industry.
Whatever the case, you need to know how to find jobs with no experience required.
Let's look at entry-level jobs with no experience required, plus some basics on how to find them.
Easy Jobs That Pay Well Without Experience
Before we start, be aware that entry-level may still have other requirements—it just means that you don't need to have worked a similar job or been in the industry before.
We'll let you know about any training or knowledge you might need to pursue each job!
1. Delivery Driver
Sometimes just having a driver's license is enough to land a job. If you are looking for flexible hours and quick cash gigs, there are a few companies that offer gig work that allows you to set your own schedule. Check your local area to see if DoorDash, Uber Eats, or Instacart is hiring drivers. 
If you prefer the stability of a regular employer, most restaurants are currently offering delivery and they are always hiring drivers who work for an hourly wage plus tips. Providing customers with fast and friendly service can lead to lucrative pay.
Before taking any job as a delivery driver, check with your insurance company to make sure that you will be covered if you have an accident while you are working.
Check out these apps like DoorDash for delivery drivers.
2. Restaurant Server
Being a server is an excellent way to build skills that are valued by employers later in life. At some places, you may start off as a host or a busser, but can easily work your way up to serving or bartending if you are quick and diligent.
Start with local restaurants that aren't high-end, as most fine dining establishments will require extensive training and experience. 
3. Flight Attendant
If you love to travel and you feel like you are an excellent communicator, then it is possible to become a flight attendant with no experience. Most airlines will provide training, which can be completed in three to six weeks.
Being a flight attendant requires punctuality and a high level of courtesy towards customers, but those skills can be used for the rest of your life.
4. Line Cook
Restaurants also offer entry-level positions for people that don't want to be directly involved in customer service. Even if you have no formal training as a chef, most restaurants are happy to train an enthusiastic candidate.
When starting in the kitchen, you may end up washing dishes, cleaning and doing simple cooking to prepare for service. Once you have mastered a variety of skills, you can move up in the kitchen and make better pay.
5. Administrative Work
Becoming an office secretary or assistant can help you understand an industry that you may want to move up in. For example, if you are considering becoming a veterinarian, answering calls and setting appointments in a vet's office can give you an idea of what that type of work is like.
Most offices don't require any experience, but you will need to have a basic understanding of computers. They may require you to work with programs such as Microsoft Office, so familiarizing yourself with creating documents and spreadsheets could be very helpful in this line of work. As long as you know some basics, you shouldn't have any trouble learning new systems.
See: 18 Jobs for 20-Year-Olds Without Experience
6. Factory Work
Working in a factory can be a great decision when thinking about your long term financial goals. Most major companies that own factories provide excellent benefits, competitive pay, and plenty of opportunities to move up.
There are plenty of entry-level positions ranging from warehouse work to quality control. Job training, including safety training, is provided and can range anywhere from a single day to up to a month. You will learn skills and retain knowledge that can be used across the industry.
7. Housesitting, petsitting or walking, and babysitting
If the idea of working for yourself is appealing, then it may be worth it to consider starting your own small business that doesn't have any start-up cost.
Housesitting for people on vacation, petsitting or dog walking, and babysitting are all excellent ways to utilize skills that you probably already have.
You can advertise your service on social media, through flyers that you post around town, in the local paper, and on websites like Craigslist or Care.com.
When trusting you with their homes, pets and children, most people will probably want references, so be sure to have friends and family available that will vouch for your honesty, dependability, and attention to detail.
8. Cleaning
This is another job where you can work for yourself or for a company. Most major hotels and janitorial services don't require any experience and will provide you with training as a housekeeper or janitor.
This requires less communication skills than a job in customer service, but you will still be in contact with guests and clients so it is important to be polite and courteous.
You can also start your own business, which would provide more flexibility. Reaching out to busy professionals, the elderly, and even friends and family can be a great place to start.
Cleaning houses can be rewarding and interesting work. You can also set your own hourly rate, which can offer you the freedom to work less than you would have to at a hotel or janitorial company.
9. Security Guard
Protecting a company and its assets can be a lucrative job that requires no experience. Major warehouses, malls, apartment complexes, and residential neighborhoods often hire private security officers to ensure the safety of their products, customers, or residents.
On the job training is provided. In some cases, you may be required to have a driver's license if you are patrolling a large parking lot or building. Many of these jobs also require you to pass a background check.
10. Handyman
It may seem like you need a lot of education to work with plumbing, electrical systems or carpentry, but many of these jobs are actually entry-level.
Even if you don't currently have the skills to fix a leaking pipe, replace an electrical panel, or build a porch, companies are happy to pair you with a skilled professional who will train you and give you the experience necessary to tackle these tasks on your own.
Although some of the training can be extensive, learning a trade is a good investment. These are jobs that are continuously growing with the population, and they can't be outsourced. Skilled handymen (or women!) can earn as much money as someone with a six year degree because their experience is so valuable.
How to Get a Job With No Experience
Once you've settled on a type of job to pursue, it becomes a matter of actually finding and applying for them! Here are the basics of how to start.
1. Create a Resume
The first step for any job hunter should be to create a resume that highlights their strengths, Even though it may not seem like you have very much content for your resume, it is still important to create something that gives an employer an idea of who you are and what you want to do.
Try using a website like ResumeBuilder for formatting and ideas. Include any life experiences that could make you a good candidate for the job. Have you done any volunteer work?
Taken college or high school courses that prepared you for the job? Even if it doesn't seem important, the little things that you have done can make a big impact on a future employer.
2. Join a Job-Hunting Website
Once you have perfected your resume, it is time to put it to work. There are hundreds of websites that can help connect you to people looking for your particular skills. One of the most popular websites for job hunters and employers is Indeed.com.
Looking for a job with no experience on Indeed is relatively simple. You can fill the search bar with keywords such as "entry-level" or "no experience required." Set the location to your city or town, and Indeed will provide you with a list of employers that are currently hiring.
One of the benefits of looking for a job through Indeed is that they allow you to upload your resume to your account, and you can apply to multiple jobs through their website directly. This means that you can apply for dozens of jobs in a very short amount of time, as it can all be done with the click of a button.
3. Try the Old-School Way (In Person)
If job-hunting websites don't seem to be helping in your search for gainful employment, it may be time to print off your resume and head out on the town. You can check the local paper to see which businesses are hiring and inquire at those places.
This way you might even find an under the table job that pays cash immediately.
Handing in your resume in person to a manager adds a personal touch that allows them to associate a face with the name on the resume. It can help you to stand out from the people that may be submitting their applications through company websites or email.
Make sure that you apply everywhere that you would be interested in working, even if they do not specifically say that they are hiring. You never know when a position may open up.
4. Accept an Internship
Whether you are looking for your first job or hoping to break into a new industry, internships can be a valuable tool that allows you to gain experience and make new connections. While many internships are unpaid, some do offer compensation or even college credit. 
If there is an employer in your area that you would be interested in working for, ask them about internships. Sometimes this information is available on their website, on job search databases like Indeed, or can be found through local colleges.
If you aren't sure if a company is offering internships, you can always call their human resources department to ask about opportunities. Doing well in an internship program can help you advance quickly in a company, propel you on a career path, and help you decide what kind of work you want to do long term.
Remember that everyone had to start somewhere, and most employers are more than willing to give people a chance. Finding a job with no experience doesn't have to be scary or daunting. It is an important first step in achieving your financial goals.