Online jobs have become increasingly popular in recent years, more so among pregnant women.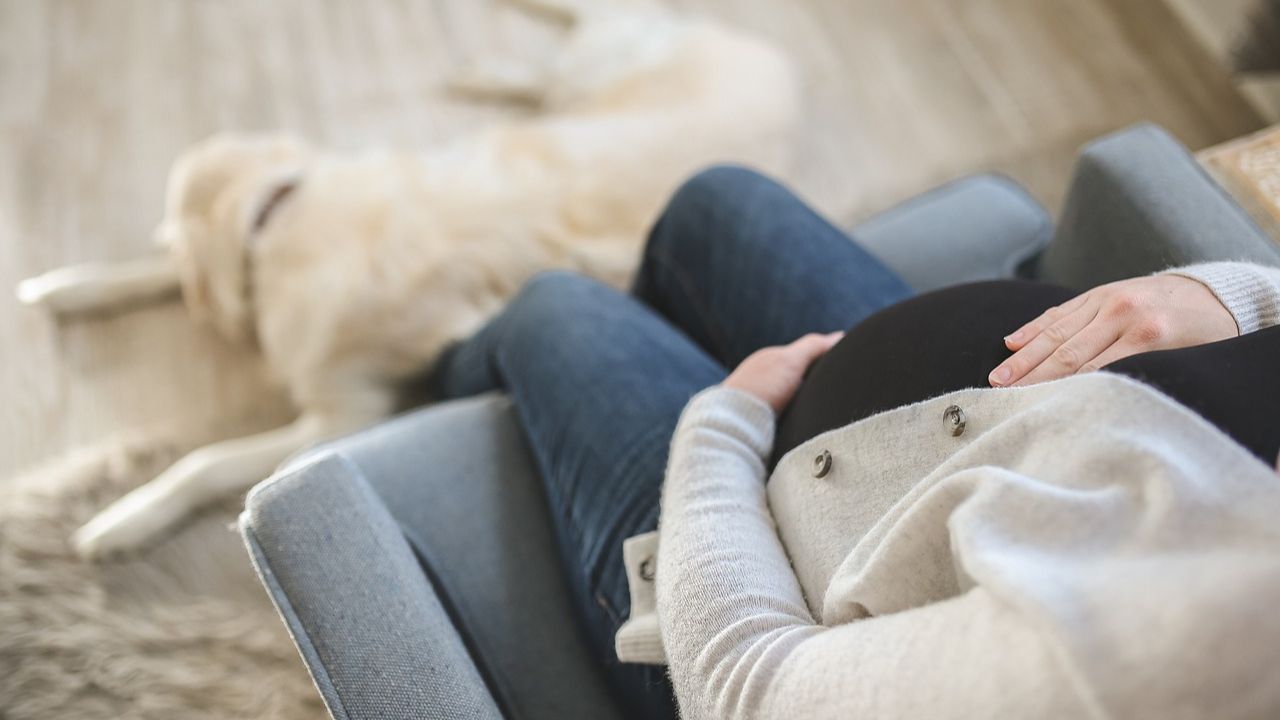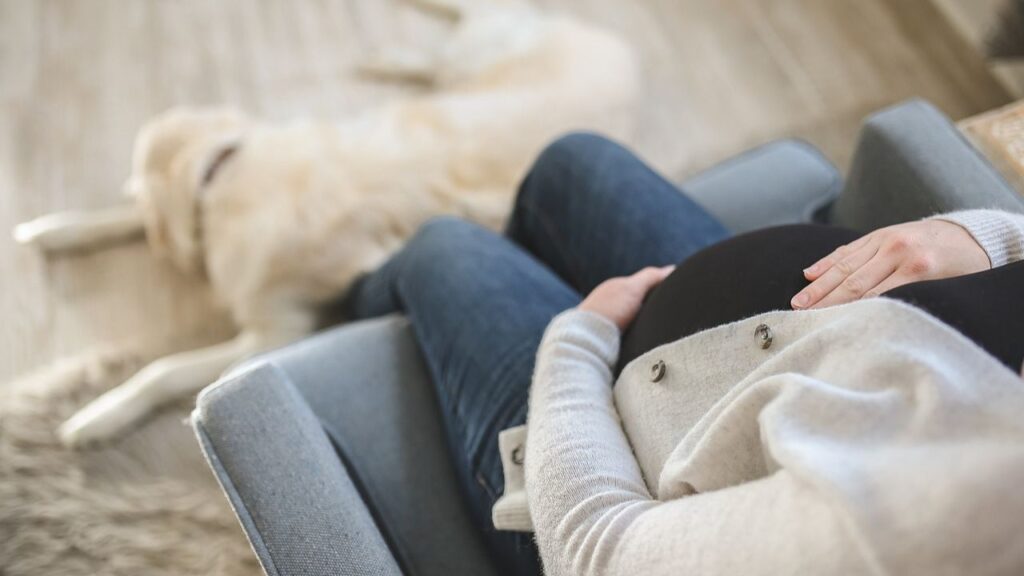 Whether it's due to health restrictions, the cost of childcare, or simply personal preference, many expectant mothers are increasingly looking for ways to make an income while working from home.
As exciting as it can be, finding the right stay-at-home job for pregnant women can be overwhelming and intimidating. Thankfully, there are several opportunities and options to choose from.
MORE: 7 Businesses You Can Start With $5,000 or Less
Ten Work-at-home Jobs for pregnant moms
Here are the top ten stay-at-home jobs that pregnant moms can pursue:
Virtual Assistant
Virtual assistants (VA) are responsible for administrative tasks for busy entrepreneurs and small business owners. This can include making appointments, conducting research, scheduling social media posts, and handling email correspondence, among other tasks.
This job requires excellent communication skills, time management, and organizational abilities.
You can work from home as a virtual assistant and set your schedule. The pay depends on the type of work and the experience level of the VA, but the average hourly wage is around $16.
Online Tutor
Online tutoring is an excellent option for pregnant moms passionate about teaching. You can tutor in various subjects, including English, Math, Science, and others.
You can sign up with tutoring companies such as VIPKid, Tutor.com, or Chegg Tutors or create your own online tutoring business on platforms such as Teachable or Udemy.
Online tutoring requires a good internet connection, a quiet space free from distractions, and the ability to explain complex concepts simply. The pay varies based on the tutoring subject and the hours worked. On average, tutors make around $17-$20 per hour.
Graphic Designer
If you have a flair for design and creativity, freelance graphic design jobs can perfectly fit you. From designing logos to creating social media posts, graphic designers are in high demand by businesses of all sizes. Graphic designers can create stunning visuals with Adobe Creative Suite, Canva, or other software tools.
You can build your portfolio and set your rates as a graphic designer. According to ZipRecruiter, freelance graphic designers earn an average of $26 per hour. However, the pay can vary based on your experience and the scope of work.
READ: 12 Legitimate Stay-at-Home Mom Online Jobs
Social Media Manager
Social Media Marketing has become essential for businesses. Many companies seek social media managers to manage their accounts and create content that engages their target audience.
Social media managers are responsible for creating content, managing social media accounts, and analyzing social media insights.
To be a social media manager, you must be familiar with social media platforms, have excellent writing skills, and understand basic analytics.
According to Glassdoor, the national average salary for a social media manager is around $50,000, but the pay can be higher if you work with bigger brands.
Content Creator
Whether you are interested in writing blogs, recording podcasts, or creating YouTube videos, there is a market for your content. You can use your creativity to share your ideas, expertise, and experiences with a wide audience.
Content creation requires a good-quality microphone, camera, and editing software. The pay varies depending on your content's popularity, but some successful YouTubers and podcasters earn six-figure salaries.
Customer Service Representative
Are you a people person? Working as a customer service representative may be the perfect fit for you. Many companies hire remote customer service representatives to handle their communication with clients.
As a customer service representative, you must know about the business's products or services and have good problem-solving skills. The pay rate for customer service representatives varies based on experience and type of work.
According to Glassdoor, the national average salary for a customer service representative is around $30,000 per year.
Transcriptionist
Transcriptionists convert audio or video into text. They are often hired by businesses or lawyers who need audio or video recordings of meetings or depositions transcribed.
This job requires good typing skills, accuracy, and attention to detail.
Transcriptionists can work for transcription companies or freelance. The pay rate for transcriptionists ranges from $0.50 to $3.00 per audio minute.
Blog Writer
If you love writing, freelance blogging is a great way to earn money while pregnant. You can create your blog or write for others in various niches, such as fashion, travel, parenting, or finance. You can also pitch articles to magazines or websites.
Blog writers must have excellent writing skills and knowledge of search engine optimization. The pay rate for blog writers varies from a few cents per word to thousands of dollars depending on the niche and the writer's experience.
Web Developer
Becoming a web developer can be a lucrative career if you have a knack for coding and web development. You will create, design, and maintain websites as a web developer. You will use programming languages such as HTML, CSS, and JavaScript to build and design websites that function well and are user-friendly.
You may need a computer science or web development degree to become a web developer. You also need to have a strong portfolio of your work and stay up-to-date with changing trends in web development. You can find web development jobs on websites such as Codeable, Stack Overflow, and Glassdoor.
E-commerce Store Owner
If you've always wanted to run your own business, becoming an e-commerce store owner can be a great option. As an e-commerce store owner, you can sell products or services online using platforms such as Shopify, Etsy, or Amazon. You can sell anything from handmade crafts to digital products; the options are endless.
To become an e-commerce store owner, you must have strong business acumen and marketing skills. You must also have a product or service and be knowledgeable about online selling platforms.
Tips on Balancing Work and Pregnancy
Working from home while pregnant is not always easy. Here are some tips on how to balance work and pregnancy:
Create a schedule: Creating a schedule that includes work-related tasks, rest periods, and prenatal appointments can help you balance your time more efficiently.
Get enough rest: Getting enough rest throughout your pregnancy is essential. Taking naps or creating a sleep schedule can help you stay energized and focused while working from home.
Exercise regularly: Engaging in low-impact exercise regularly can boost your energy levels, improve your mood, and help you sleep better. This leads to increased productivity while working from home.
Prioritize communication: With remote work, communication is vital. Keeping an open line of communication between you and your employer or clients is vital in ensuring everyone is on the same page with work-related projects, deadlines, and expectations. It's better to ask for help or clarify instructions than to assume and make mistakes.
Set boundaries: It's essential to create boundaries between work and personal life while working from home. Avoid working late into the night or taking business calls during personal time.
Conclusion
Modern technology has enabled pregnant moms to work and earn a living from the comfort of their homes. The options for stay-at-home jobs for pregnant moms are diverse and increasing daily, ranging from freelance writing to virtual assistance to online tutoring.
These jobs offer the flexibility to work around a mom's pregnancy and childcare schedule, help to reduce stress during pregnancy, and provide an opportunity to earn an income without leaving home.