Charleston, South Carolina, is known for its charming historic homes, amicable culture, and delicious low-country cuisine.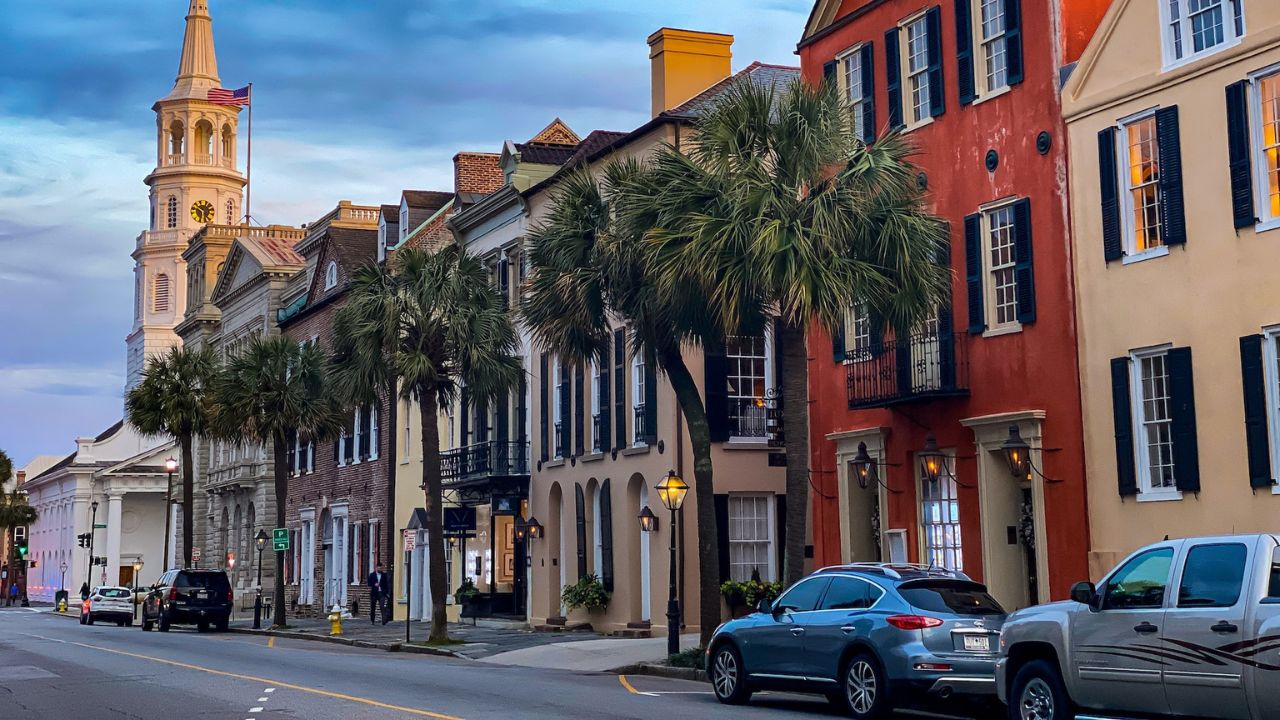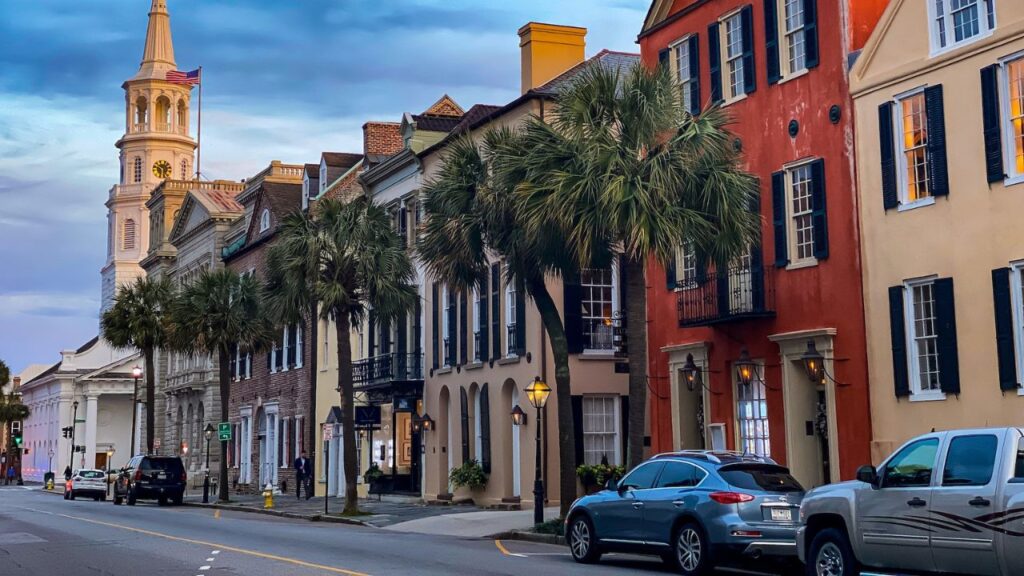 But what about safety? Whether you're a current resident, a newcomer, or a potential tourist, you'll want to know the safest neighborhoods in Charleston. Fortunately, Charleston has a variety of neighborhoods that are considered safe, so you have plenty of options.
Let's take a closer look at some of the safest neighborhoods in Charleston, highlighting what makes each unique and appealing. From friendly neighbors to low crime rates, these neighborhoods offer peace of mind and a sense of security for residents and visitors alike.
What Neighborhoods of Charleston Are Safest?
It is important to note that crime can happen anywhere, and safety can vary depending on specific streets or blocks within a neighborhood. It is always recommended to exercise caution and stay aware of your surroundings. Here are the safest neighborhoods in Charleston, South Carolina.
Radcliffeborough
The Radcliffeborough neighborhood is located in the heart of Charleston, South Carolina, and spans over 84 acres. This neighborhood is one of the safest places to live in South Carolina, with a crime rate lower than 67% of the other cities in the state. The neighborhood also has an above-average safety rating.
The community is known for its excellent schools and thriving dining scene on Upper King Street. The area is home to many hip cocktail bars and taverns, making it an ideal spot for nightlife enthusiasts. The Medical University of South Carolina is located just west of the town, providing residents easy access to quality healthcare.
In addition to its restaurants, the neighborhood also boasts several parks where residents can enjoy outdoor activities. Radcliffeborough is an attractive option for those looking for a safe and welcoming community to call home. Its rich history, diverse population, and charm make it stand out as an ideal place to live.
Wagener Terrace
Wagener Terrace is a picturesque neighborhood in the Charleston Peninsula's northwest section. It is one of the most actively engaged communities within downtown Charleston. This neighborhood is known for a cluster of upscale-casual restaurants that offer eclectic American cuisine, especially around Morrison Drive and Meeting Street. Despite being among the lowest-income neighborhoods in America, Wagener Terrace is primarily residential and very nice.
Wagener Terrace is also a safe neighborhood, with crime rates lower than 67% of South Carolina cities. The community has several highly-regarded schools, including James Simons Elementary.
Additionally, Wagener Terrace is known for its beautiful parks. Hampton Park offers lush green space, walking trails, and a duck pond. The peaceful streets are perfect for walking, jogging, or biking.
More from where to live: Is Myrtle Beach a good place to live?
Riverland Terrace
The Riverland Terrace Neighborhoods in Charleston were first developed in 1925 and are known for their renovated brick bungalow homes. The area is home to friendly people and is just 10 minutes from Downtown Charleston and Folly Beach. The community is also walkable to several restaurants and is dog-friendly, making it ideal for pet owners.
In addition, parking is easy, and the neighborhood is known for its low crime rates. The Riverland Terrace also boasts a population of around 2,500 people, with community events that create a strong sense of community. Some of the events include a children's Easter egg hunt, weekly farmer's markets, and concerts in the park during the summer.
Hampton Park Terrace
Hampton Park Terrace boasts a rich history, beautiful schools, low crime rates, and a diverse population. The neighborhood's prime location makes it easily accessible as it's just a few blocks from the historic downtown, which is ideal for work and leisure activities.
Additionally, it is adjacent to the beautiful Hampton Park, a beautiful setting where residents enjoy the picturesque surroundings of oak trees, flower beds, and landscaped gardens. Other attractions include walking and cycle paths, which provide the perfect opportunity for exercise or peaceful walks.
The Citadel also safeguarded the community, improving the neighborhood's safety. Hampton Park Terrace has a walk score of 74 and a bike score of 79, making it a perfect place to run your daily errands on foot or by bike.
Topping it off, the neighborhood features several fantastic restaurants and lovely parks. With all these amenities, Hampton Park Terrace is a desirable neighborhood to make your home.
More: 5 Cheapest Places to Live in Georgia
South of Broad
South of Broad is an exclusive and historic neighborhood located on the tip of the Charleston peninsula. It is an urban neighborhood considered safe with a crime index slightly higher than the national average.
South of Broad was the foundation of Charleston's original residential area, making it a highly sought-after neighborhood. The homes are architecturally stunning, many dating back to the 18th century. This neighborhood has prestigious schools like Charleston Day School and Ashley Hall School.
The population is diverse and well-educated, with over 60% of residents holding a Bachelor's degree or higher. The area is also home to some of the best restaurants in Charleston and beautiful parks, perfect for outdoor activities.
Mazyck Wraggborough
Mazyck-Wraggborough is a safe neighborhood in Charleston, South Carolina, bound by Calhoun Street to the south. It is close to the vibrant nightlife and delectable restaurants of Upper King Street. The neighborhood stands out due to its stately original homes, some of which have been renovated with modern amenities.
Additionally, Mazyck-Wraggborough is quiet, roomy, and historic. The area has a Walk Score of 92, making it easy for residents to get around on foot.
Crime rates in the neighborhood are low, making it a safe place to live. The neighborhood is located near good schools, parks, and restaurants. All these features make Mazyck-Wraggborough a desirable place to live.
Conclusion
Charleston is an excellent place to live and there are several great options if you are looking for a safe neighborhood. Each of these neighborhoods offers beautiful homes, great amenities, and a strong sense of community perfect for families or individuals looking to live in a safe and welcoming environment.
Whether you settle down in a small community like Radcliffeborough or opt for the historic charm of Riverland Terrace, there are plenty of great options. So why wait? Start exploring these neighborhoods today and find your perfect place to call home in Charleston, SC.