Looking for a cool place to shop online that won't break your wallet?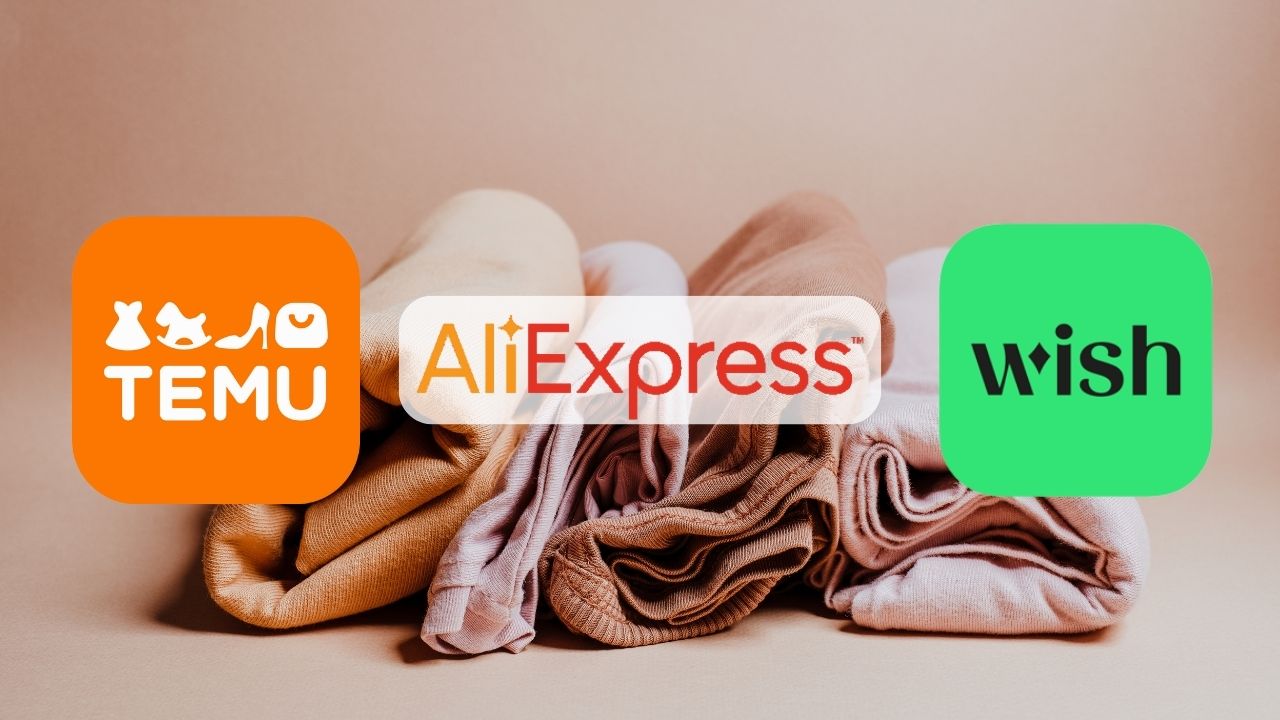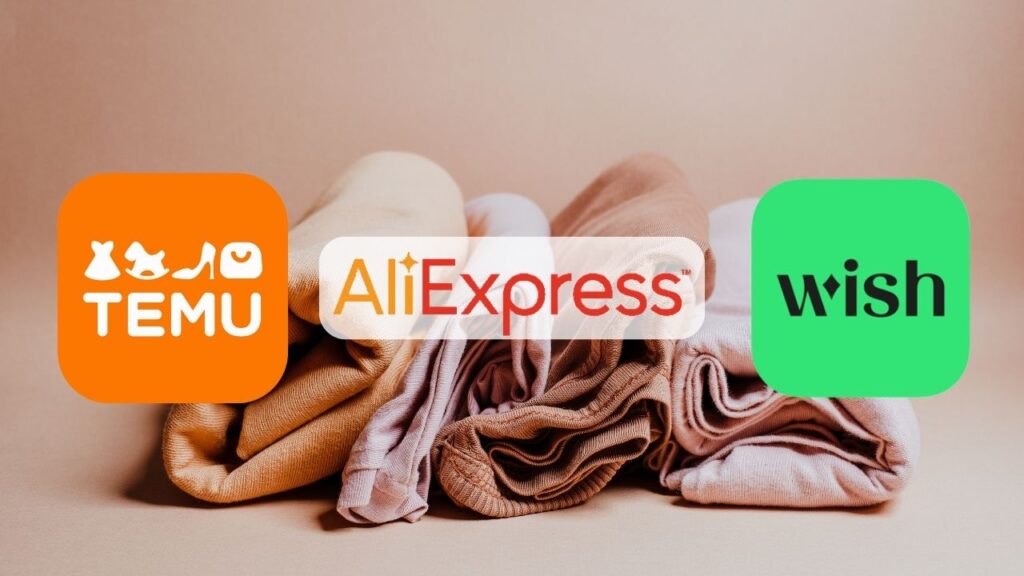 Temu might be your answer. It's a place where you can find a lot of different stuff like clothes, shoes, jewelry, and even beauty products all at low prices.
But what if you're wanting to try something different? Good news – there are other apps like Temu that you can check out. Let's take a look at some of them.
Looking for flexible, easy ways to make extra cash? Checkout:
Mistplay: Play games and earn free gift cards and PayPal cash!
Branded Surveys: Share your opinion for cash and rewards!
10 Best Alternatives to Temu
Here are some of the best apps like Temu that you should consider:
Wish.com
Wish.com is one of the most popular online shopping apps in the market, bringing affordability to customers through its low-priced range of products.
With over 500 million downloads on the Google Play Store and a rating of 4.5 stars, Wish.com has gained a massive following worldwide.
Customers can shop for various products, including fashion accessories, electronics, home décor, and more.
The app also offers personalized recommendations based on your search and purchase history, allowing customers to earn rewards through its reward system.
While the app brings incredible discounts for customers, it's worth noting that, unlike Temu, product delivery time can be significantly longer, especially for international shipments.
AliExpress
AliExpress is a global online marketplace that offers a wide range of products at competitive prices.
The app has a user-friendly interface and is available in multiple languages, making it accessible to a vast global audience.
With over 100 million products to choose from, AliExpress caters to shoppers' needs and requirements.
Whether you're looking for electronics, fashion, beauty, home products, or toys, AliExpress has got you covered.
AliExpress offers a buyer protection program. If the product you receive differs from what you ordered or doesn't arrive, you can initiate a refund process.
AliExpress offers free shipping on several products, making it a cost-effective option.
SHEIN
SHEIN is a leading online fashion retailer that offers trendy clothing, shoes, and accessories at affordable prices.
The app has a simple and user-friendly interface, and its product range is updated frequently with the latest fashion trends.
SHEIN has a vast selection of casual to formal clothing for men, women, and children. Whether you're looking for a party dress, a cozy sweater, or stylish boots, SHEIN has covered you.
SHEIN offers free shipping on orders over $49. Additionally, SHEIN has a loyalty program that rewards its customers with points that can be redeemed for discounts on future purchases.
With its vast product selection and affordable prices, SHEIN is an excellent alternative to Temu for fashion enthusiasts.
MORE: How To Get Free Clothes From Shein
1688
1688 is an e-commerce platform owned by Alibaba Group that's focused on wholesale prices and product sourcing.
While Alibaba has a better reputation in the international e-commerce market, 1688.com is the Chinese market's go-to platform for products.
Its buyers range from small and medium-sized businesses to even large enterprises. 
The app is user-friendly and allows suppliers and merchants to access various products, including agricultural products, textiles, electronics, and more.
1688 partners with reliable and certified merchants from China, ensuring that all products on the platform are authentic and high-quality.
Payment for products is secure through the platform's built-in transaction system.
Wanelo
Wanelo is like the cool cousin of Temu.
With connections to over 300,000 brick-and-mortar stores, it showers you with daily product suggestions. Plus, if you've snagged a cool product recently, you can show it off on Wanelo for others to check out.
Ever get stuck deciding what to buy? Me too! Wanelo has been a game-changer for me in that department.
But, just a heads up – always double-check before hitting that buy button.
You can grab Wanelo on both the App Store and Google Play.
LightInTheBox
With almost 15 years in the market, LightInTheBox has cemented its position as one of the best online shopping destinations, offering a range of products that suit everyone's tastes.
LightInTheBox offers customers brand-name products at discounted prices across multiple categories, including electronics, home appliances, fashion, and more.
LightInTheBox is praised for its quality customer service and efficient delivery times, with customers receiving their products within 5 – 20 days of placing their international orders.
Payment is secure through the platform's built-in payment system, and customers can track their orders in real-time using the app's tracking feature.
Extra reading – 12 Stores Like Walmart for Budget Shopping
Mercari
Mercari is a legit app that allows individuals to buy and sell second-hand products in various categories, including fashion, home, electronics, beauty, and toys.
The app has a straightforward interface, making it easy to navigate and use. Mercari is a budget-friendly alternative to Temu, offering pre-owned products at lower prices than new items.
Mercari has a unique feature where buyers can negotiate prices with sellers, making it an excellent platform for bargain hunters.
Also, Mercari has a rating system where buyers can rate sellers based on their experience, helping other buyers make informed decisions.
Joom
Okay, so if you've been loving Temu, you might want to check out Joom.
When I gave it a spin, I was pretty surprised by the deals that popped up.
An Android tablet loaded with features for just $80 (90% off), a trendy backpack for $15 (70% off), and stylish sunglasses for only $8 (85% off)? Yes, please!
Joom doesn't skimp on variety either. Whether you're diving into the world of electronics, looking for the next statement piece for your wardrobe, or hunting for the perfect accessory, they've got a category tailored for you.
And here's the icing on the cake: if your item shows up broken or doesn't arrive within 75 days, Joom's got your back with their refund policy.
Chinabrands
Chinabrands sells products at wholesale prices, making it an affordable option for small businesses.
Chinabrands has partnerships with over 20,000 suppliers and has over 10 million products available for purchase.
The app also offers free delivery for customers, making it an attractive option for those looking to keep costs low.
Payment is secure and can be made through the platform's built-in payment system.
Customers can also track their orders in real-time using the platform's tracking feature.
Dhgate
The Dhgate platform sells everything from clothing to electronics and more at affordable prices.
It's one of the oldest online shopping platforms in the market, having been founded in 2004.
Dhgate offers secure payment options through its built-in transaction system and affordable shipping options.
The platform provides a rating system allowing customers to leave feedback on their shopping experience, ensuring that other customers can make informed decisions.
Global Sources
Global Sources is an online shopping platform that connects suppliers from China with customers worldwide.
The platform features a range of products, including electronics, home appliances, fashion, and more.
The app allows customers to find qualified suppliers that have passed the platform's verification system.
Payment is secure through the platform's built-in payment system, and customers can track their orders in real-time using the platform's tracking feature.
Gearbest
Gearbest online marketplace specializes in electronics and gadgets.
The app offers a vast range of products, including smartphones, laptops, smartwatches, home appliances, and drones.
Gearbest aims to provide its customers with the latest and most innovative gadgets at competitive prices.
Gearbest offers free shipping on several products, making it a cost-effective option.
Gearbest also has a rewards program that allows customers to earn points for different actions, such as reviews and purchases.
These points can be redeemed for discounts on future purchases, making Gearbest a great option for tech enthusiasts.
Final Thoughts
Temu, with its user-friendly interface and secure payment options, has indeed established itself as a reliable shopping platform.
But it's always a smart move to broaden your horizons and check out other shopping apps.
This way, you'll not only have a chance to compare prices and snag the best deals but also explore different user experiences and a wider variety of products.
More from Dollar Sanity: