If you need some additional income, these easy side hustle ideas for smart people are tips you won't want to miss.
Even if you have a full-time job and a good income, having an additional way to make money in these turbulent times is prudent. It can help you build an emergency fund, save for a special vacation or to plan for an early retirement.
If you're looking to work smarter and not harder, these easy and lazy side hustle moves that can bring you instant profit
In this article, I'll try to offer some alternative methods that might just become your source of passive income.
Earn from telemarketers
Can you charge telemarketers to call you? One man has! Let me start off by saying that this man is a legend! Even BBC couldn't resist his charm, so they wrote a story about him.
He worked from home, and telesales calls were killing his workflow, so he decided to do something about it.
What he did was turn his number into the premium rate, and started turning those annoying calls into profit!
Rent a Wi-Fi Network

Can you create a wi-fi network and rent it out?
I stumbled upon this idea on some forum a couple of months ago, and it instantly caught my attention. One guy drove to his closest shopping center, where he set up his own Wi-Fi network.
Similar to many legit networks, he set up a landing page, leading the visitors straight to his website. At times, he put up Google Ads, other times he set up a content locker, etc.
It's not a bad idea, especially for people living close to a popular pedestrian zone, or in a tourist area.
Outsource your 9-5 job

These people are my idols. There's a story of a Verizon programmer who used to outsource his work to a group of Chinese freelancers, and he covered all of the expenses with only 20% of his salary!
What's more, the code was superb, and until he was discovered, he was thought of as the best programmer in his department. A lot of people agreed that this man missed his profession, as he would've been a fantastic manager somewhere!
Another example is subcontracting. One of my good buddies runs a catering company. He offers services that range across different types of cuisines, and covers everything from funerals to weddings and business events.
Once he receives an order, he simply goes down to his suppliers, picks the foods he wants, and charges a little more for extra profit. Once again, this is completely legal and ethical, and the advantages are easy to see. My friend bought himself an apartment and a car from it, just to name a few.
Here's another idea. Find some telemarketing from home gigs, and then outsource the work. Pay your employees less, and let the money pour in.
Pet sitting
This is an old trick, but I had to mention it. There are tons of people out there willing to let you sleep in their home, watch their TV and eat their food, and your only job will be to watch their pets, and take them out for a walk from time to time.
Oh yeah, you'll also get paid for your efforts. Dare I say, easiest money ever? Learn more about how to find dog walking and pet sitting jobs.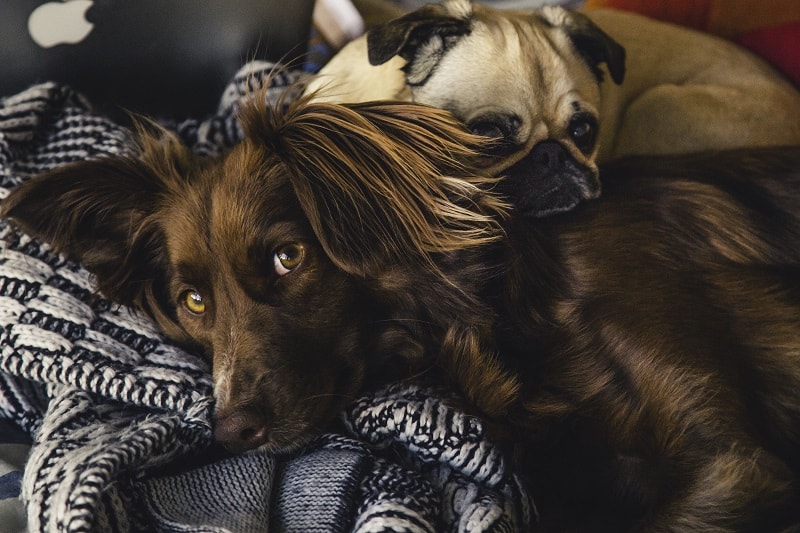 Recycling
You've probably seen this before, but while it's nothing revolutionary, there's a way to turn it into passive income, if you take a smarter approach to it. I once read a comment regarding this topic that was absolutely brilliant.
The dude claimed he set up a bin which was "Aluminum Can Only", and placed it outside the college dorm. Now, whether it was legal or not, he wasn't sure, but he knew he had the easiest $60 per week from it. Once again, your only job is to set it up on a busy boardwalk, and people will keep bringing "money" your way.
Considering that every can or bottle deposit ranges from 5-10 cents, you will be looking at an easy $40 from just 400 cans. It requires no effort, you only have to be patient and wait until the bins are filled up.
Drive for Lyft or Uber
In my personal opinion, this is a bunch of nonsense. Once you consider the costs involved and the car amortization, you quickly realize that these jobs are fool's gold.
However, if you can work this into your schedule, I don't see the downside. If you have to get somewhere eventually, why not make some profit along the way? So, use the application only when you see fit. Learn how you can make $1000 a week delivering UberEats.
Secret Shopping
Another idea I picked up from a forum. If you live in an area close to a company that performs the secret shopper stuff, why not use it? In this case, it was Papa John's.
The trick was to order the pizza, take a photo of it, complete a simple five-minute survey and that's it. A couple of months later, and you got your money back.
Sometimes, they even offered small bonuses of $5 to $20! Hey, I know it's not huge, but you do get a free pizza!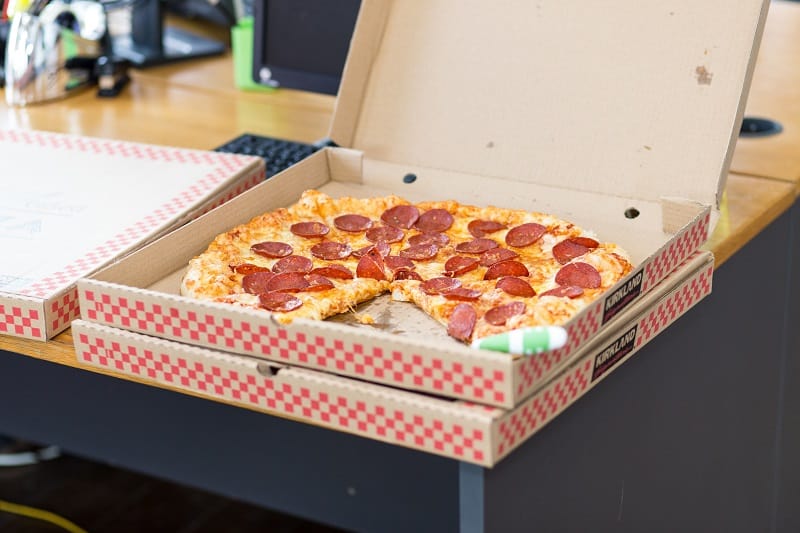 Lock screen apps
In case you have an old phone lying around, simply install two lock screen ad apps on it, and you'll generate about $10 per month. Furthermore, if you have a spare laptop, you can punch in another $35 right off the bat.
Related: The best passive income apps
Credit Piggybacking
By adding a couple of authorized users to your credit card each month, you can generate a quality income. In just a couple of minutes of work, I ended up with $600 from this month alone.
The only requirements are to have good credit, and the credit cards which are suitable for this business.
Lastly
Get married, it will probably double your income. Ok, this isn't exactly a side gig 😉
Interested in stupid side hustle ideas? My friend Josh has 50 of them.
How I made my first passive income?
One day, I visited a casino with my family. Dad gave me $10 and said: "go have some fun". I decided not to gamble. Easiest 10 bucks ever!
Read more: