UPDATE: Uber shut down the Postmates fleet platform and you cannot apply anymore for a job as a Postmates driver. Please see Delivery Apps like DoorDash for more options to make money delivering.
I remember a time when the world thought robots would take over all industries and put humans out of jobs.
With the rise of delivery-service options for your meals, grocers, medicine, and more, it feels like humans in the service industry are here to stay.
The need for delivery services is higher than ever, so if you have ever wondered about it, now is the time to get in on this option.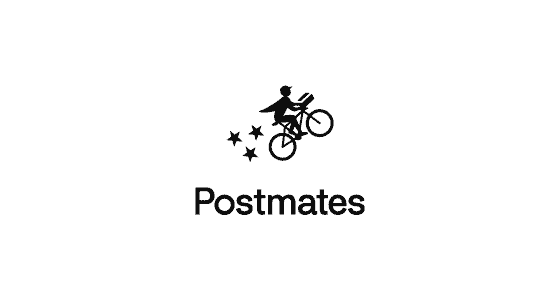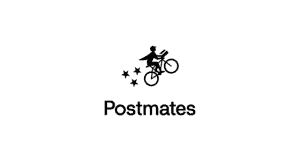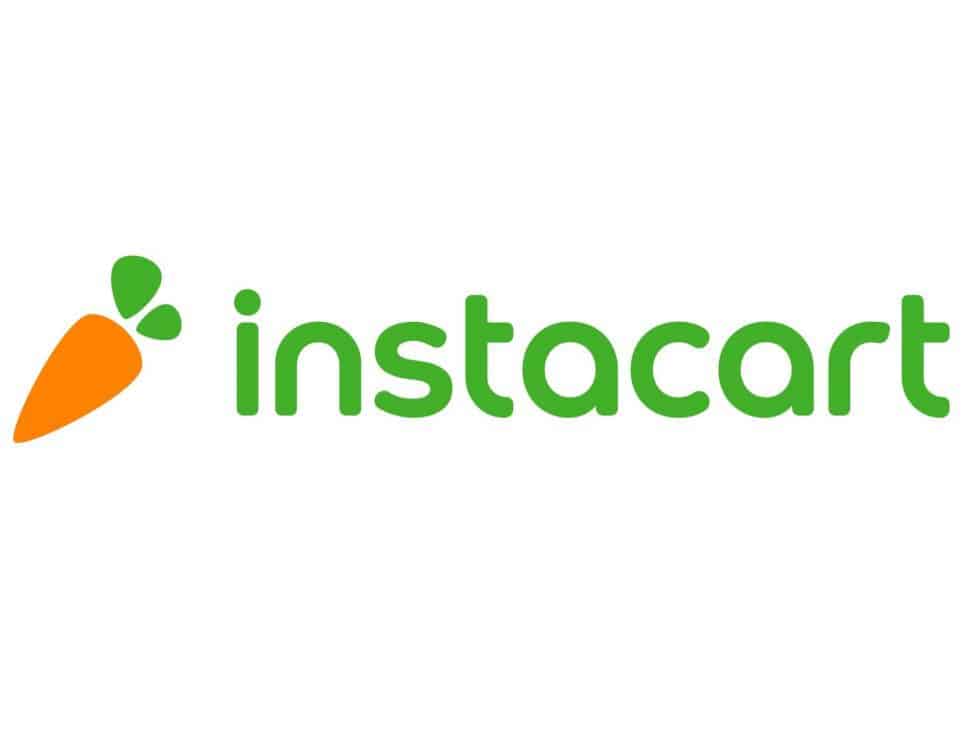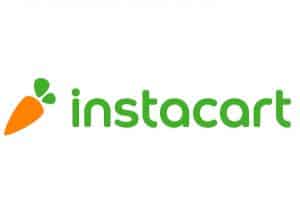 RECOMMENDED: How much to tip Instacart Shoppers
Do you make more money with Postmates or Instacart?
Two of the leading delivery services are Postmates and Instacart.
They are both delivery services, but Postmates delivers meals, drinks, groceries, and more while Instacart is reserved for groceries only.
Instacart has three opportunities: in-store shopper, full-service shopper, or delivery-only. Since an in-store shopper is actually a part-time job rather than a freelance or contractor position, and the full-service option isn't the same as Postmates delivery, I'll focus on the delivery-only option.
There are some essential differences between these two services.
If you're looking to make money, it is important to understand all the factors from start to finish. I'll break down the differences in setup time and cost, income and process, and flexibility and incentives. 
READ: Shipt vs Instacart: Which Pays More?
Setup time and cost
If you want to sign up to deliver for Postmates or Instacart, you have to sign up. We can factor in setup time and cost because time is money.
Postmates
Postmates keeps their setup process easy. According to their website, if you want to drive, you'll need
a smartphone

transportation (must be in your name and in good working order)

a driver's license

insurance.
The requirements to drive for Postmates are that you
be 18 or older,

have transportation

pass criminal and driving background checks, and

have a driver's license, insurance, and a valid social security number.
If you want to drive,
sign up

wait for your free delivery bag and prepaid card

get the app and go
In all, the Postmates process can take 1-2 weeks.
Instacart
The setup process with Instacart is also simple if you know which job you plan to do. According to their website, if you want to be considered for a drive-only, you'll need
a smartphone

a car, truck, van, or SUV (must be in your name and in good working order)

a driver's license

insurance.
The requirements to drive for Instacart are that you must
be at least 18 years old,

pass criminal and driving background checks,

prove eligibility to work in the United States,

have consistent access to a vehicle,

have consistent access to and be able to effectively use a recent smartphone (iPhone 5 / Android 4.4 or newer), and

be able to lift 50 lbs with or without accommodation.
Potential drivers have to
sign up

wait for your company debit card

get the app and go
In all, the Instacart process can take 1-2 weeks.
Winner
Both processes take the same amount of time, but the requirements with Instacart are more strict than Postmates. Postmates wins the setup time and cost because the transportation requirements are not as strict as Instacart, and Instacart doesn't provide a bag, which is necessary but not provided like with Postmates.
Delivery income and process
We won't get into the intensive logistics around how delivery companies make money, but as a driver, you will get paid.. The process is very different between Postmates and Instacart.
Postmates
Postmates drivers are also called Fleet members. If you want to drive for Postmates, download the Fleet app on your phone. You schedule yourself to work certain times of the day (ins and outs below). You will be alerted of a potential order that you can accept or reject.
If you agree to deliver the order, you drive to the restaurant, pick up the food, and drop it off at the address listed. When you arrive, you check in.
When you leave, you check in. When you deliver, you check in. All of these check-ins add to the formula that Postmates uses to calculate your earnings. It varies by city, but you can learn more about the formula of a particular city and state by checking here.
Delivery earnings include:
completed pick-up amount

completed drop-off amount

time spent at pick-up location amount

distance between pick-up and drop-off location amount

tips
You are paid weekly with the option for an instant payout. The fee for that payout is only $.50. The pay is through direct deposit into your bank account.
Read: How much do Postmates drivers make?
Instacart
Instacart drivers are often picking up a lot more than a Postmates driver. If you're delivering for Instacart, you have an app on your phone that tells you of a potential order with an estimate of how much you will earn from the order.
You have the opportunity to accept or reject the opportunity. If you accept it, you drive to the store, find the staging area with bagged items, scan the bags, pack them in your vehicle, and deliver them to the individual's house.
Figuring out pay for Instacart is like trying to find an invisible breath of air. Instacart is not at all transparent about the way that they figure pay for drivers only. We know that earnings include:
a set amount (usually $5) to start

additional funds for heavier items

additional funds for larger orders

100% of the tips earned
That's it. Several drivers have shared their stories about pay, but it's not completely clear how Instacart figures pay. Drivers are paid weekly through direct deposit or through PayPal.
Winner
There is no clear winner in this category. Postmates and Instacart use complicated formulas, but Postmates formula is easier to figure out than Instacart. However, drivers are probably going to make more money with Instacart.
Postmates offers quicker turnover times while Instacart offers a larger payout with fewer jobs. You might be able to complete 4 Postmates deliveries in an hour versus 1-2 for Instacart. You'll make more on the job, but you might have fewer jobs.
Flexibility and incentives
Part of the allure of a food-delivery position is the flexible schedule. The incentives also go a long way in making these positions worth it.
Postmates
You're going to see a lot of flexibility with Postmates. According to their website, you can schedule yourself anytime. You can even adjust your schedule freely. Driver feedback shows that the flexibility with Postmates is the best feature.
Extra income
Outside of the formula, it's possible to make more money. All the details are laid out nice and neat on their website.
Sign-up bonus

: Simply get the referral code from someone and meet set requirements to make extra money.

Referral Invites

: Give a referral code to someone you recommend. If they meet the requirements, you get a cut.

Promotions and incentives: There are promotional programs in three categories: active, upcoming, and expired categories (with results). Incentives are also available directly on the app.

Guaranteed pay or earnings: Postmates will cover an amount if you don't make their projected payout because of certain circumstances.

Crushers: If you "crush" a specified amount of deliveries within a time frame, you can earn a bonus.

Perks: These perks aren't actual financial bonuses but rather assistance programs for drivers. Postmates partnered with

Stride

to provide health insurance and tax assistance.
Instacart
In general, you can work whenever you want as an Instacart driver, but there are limitations. Grocery stores are only open and available during certain hours, so 9 am-midnight is one limitation.
You also have to schedule yourself in consecutive 2-hour increments (minimum). If you schedule yourself for more than 3 hours, you will automatically receive a 20-minute break in which you will not be alerted with delivery options.
There is a waitlist if a driver wants to sign up for a time that is unavailable. You can also sign up for times in different zones (areas/towns/cities), but if you sign up for hours that cross-over from one zone to the other, your schedule will automatically adjust.
As a driver, you open the app, receive an alert when an opportunity arises, see how much you will make from that delivery, and accept or reject the delivery.
Extra income
There are some significant ways to make additional money with Instacart.
Sign-up bonus: There is a sign-up bonus available. Simply get the referral code from someone who referred you and meet the requirements in the first 30 days. The details on sign-up bonuses vary, but the referral code will likely yield the greatest payout.

Referral bonus

: Once you are eligible, you will receive your own referral code. Give that code to others, and you get a piece as well if they meet the requirements.

Busy or peak pay: During the busiest times of the day, you can receive additional pay as a bonus for navigating through heavier traffic and longer wait times.

Heavy pay: If an order has more items or heavier items, you can receive additional pay as a bonus for handling the order.

Full-service shopper: Instacart drivers can also become shoppers. Becoming a shopper means more time and effort, but it also results in more pay.

In-store shopper: Instacart drivers can also work part-time for Instacart as an in-store shopper. Essentially, someone who signs on to be an in-store shopper and delivers is a full-service shopper, but it's possible to do both without carryover. The benefit to doing both but not becoming an in-store shopper is the ability to earn the benefits offered to part-time Instacart employees (in-store shoppers) while still maintaining some flexibility.
Besides the limited opportunities for bonuses, drivers can take on other jobs with Instacart. Several former shoppers have shared that they grew in their roles to become a shift lead or even a site manager. Instacart has a lot of opportunities to grow.
Winner
Postmates wins most aspects of this category. Drivers have more flexibility and the opportunity for more incentives. However, Instacart drivers have more opportunities in general than Postmates drivers.
Maximize your earnings
There are a few ways to maximize your earnings with Instacart and Postmates.
Look the part
It's incredibly important to be present and mindful of the way you look. Our world is scary. You're not always delivering to a house party where they invite you in to drink a beer. (Don't go in and drink the beer.)
You're more likely going to that house with the new mom or the elderly couple. Dress with the shirt or hat of the business you are representing. Both Postmates and Instacart have branded gear, so invest in it.
Show your face by putting your hair back or up and/or wearing a hat. Smell clean by using deodorant. Keep your vehicle cleaned and maintained (inside and out). Use temperature-controlled bags to maintain the right temperature for the food.
Don't smash the order! Look like delivering is what you do for a living even if it's your side hustle.
Be professional
It goes without saying that service is an area where you deal with the good, the bad, and the ugliest of people. The customer is NOT always right, but you have to deal with them professionally. Be great even if the customer isn't.
Be prepared
A lot of people worry about leaving a tip on the app, so bring change for larger bills in case the customer needs change to provide an additional tip. If you're professional and do well, you might incentivize the customer to increase your tip (either via the app or in cash).
Overdeliver
You are not responsible for what order looks like, but you can check the details to confirm what should be included is and pick up anything the customer might need. (Don't grab extra food.) Text 2-3 updates per order.
Be as close to your planned or scheduled arrival time as possible. If coupons or deals are available, bring those or let your customer know about them.
Do both
Perhaps the best way to maximize your earnings is to work for as many delivery-based companies as you can.
You can work for Postmates and Instacart at the same time. When you deliver, you are working as an independent contractor, so you can choose who to work for and when.
Sign up and try them both for a while. See where the biggest earnings come in or balance both.

Which one do I choose?
Ultimately, there are many factors that will help you decide if you want to make a choice between Postmates and Instacart. Your town may not have one or the other, so that makes your decision easy, but chances are, your town has both.
If you're looking for the greatest flexibility and incentives, Postmates is probably right for you. If you're looking for opportunities for growth and larger pay, Instacart is probably right for you.
Recommended: Postmates vs Doordash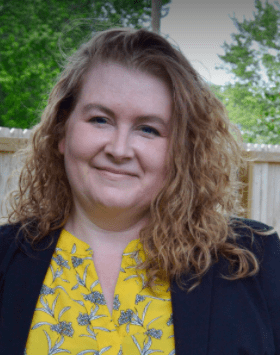 Martha Warner is a writer, editor, and educator. As a single mom for many years, Martha knows the value of money, how to work hard, and how to hustle. Her freelance career started as a side hustle (to support her love of travel) and quickly grew into the most lucrative career she's ever had. Martha still teaches at the university as well as other online and in-person courses, including Writing to Make Money, College Scholarship Writing, and Write that Grant. Find out more about her on her website.